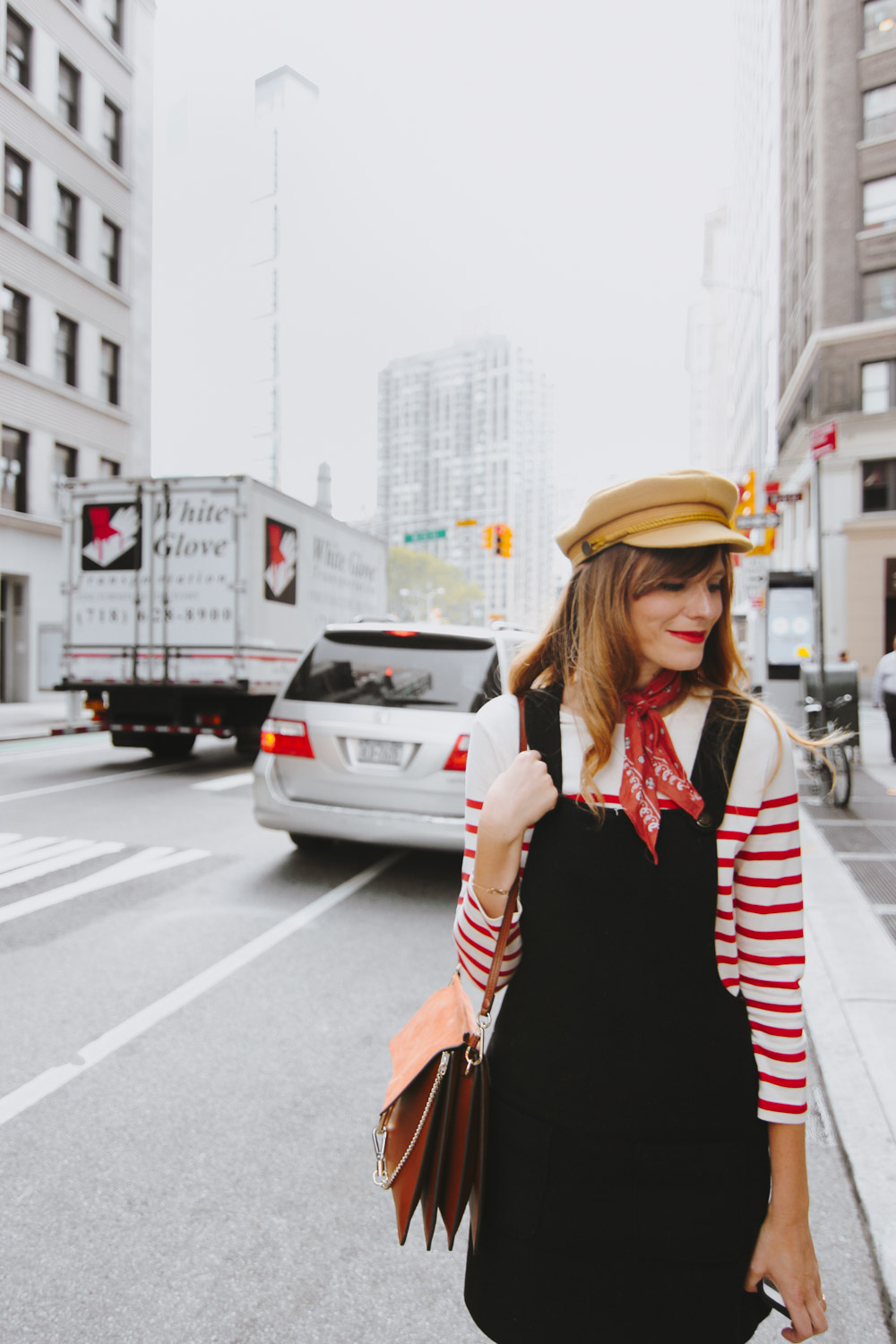 When I first moved to NY and participated in NYFW, I wrote it off. You can read all about that here and here. It is a lot of work and a big time investment, and I have definitely wondered if it is worth it to be a part of, and not just watch the Stories from my bed! But this season, I realized that I could make it my own, and participate in a way that works best for my family and I.
If you were wondering how NYFW works on the back-end for bloggers, this is a great article detailing what goes into it as a blogger. There's a lot of planning involved, like securing a hotel to work with, PR + showroom pulls, and juggling events and shows. I try to cut a lot of those steps out – I only attend the shows I truly like, and the same goes for events. I like to view NYFW as a way to play dress up, and to network, network and network. It's also a really fun way to meet bloggers from across the world that I've been in touch with, and same goes for PR and brand contacts. I was able to meet someone from West Elm who I e-mailed for TWO YEARS for the first time in person yesterday, and it was the most fun feeling!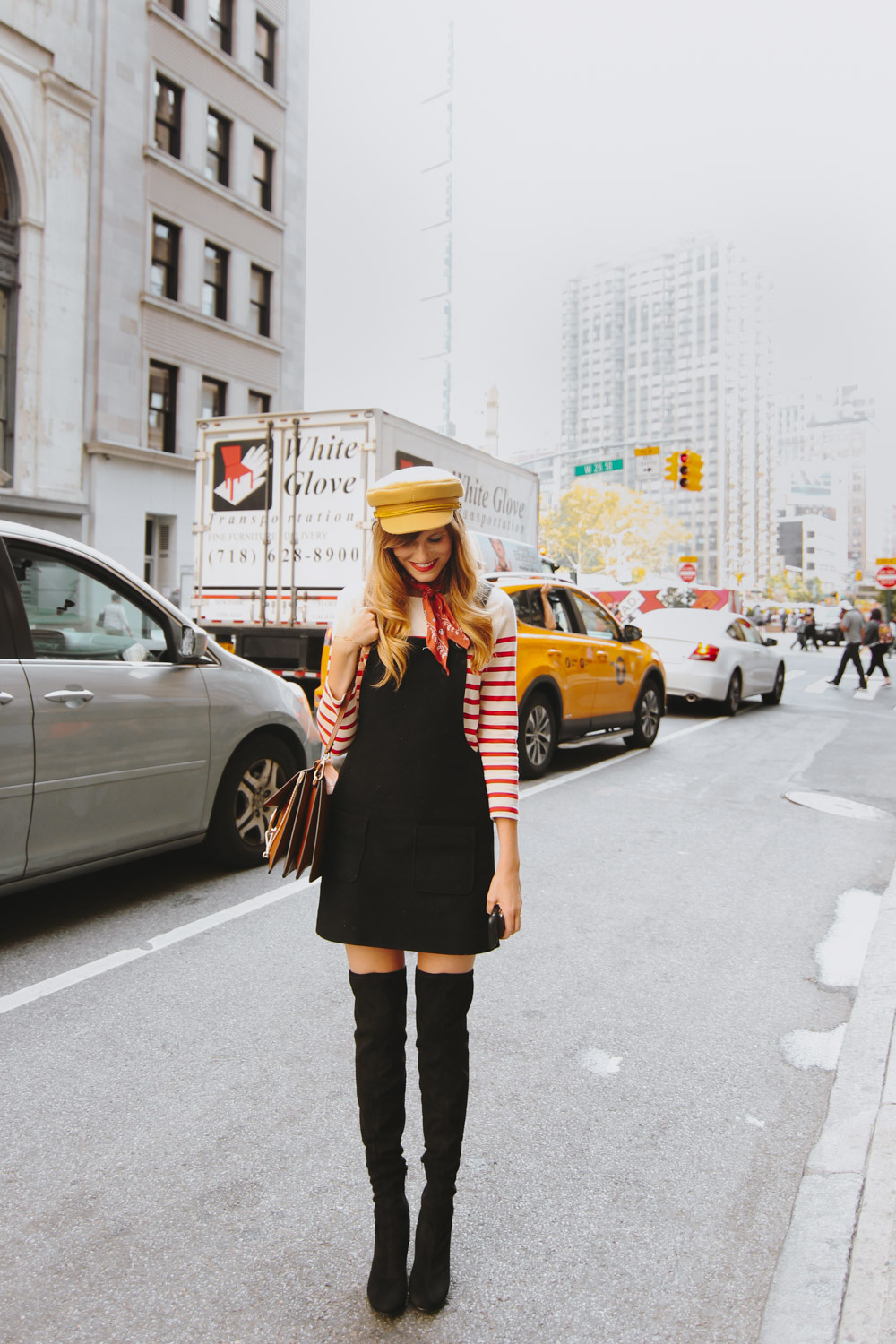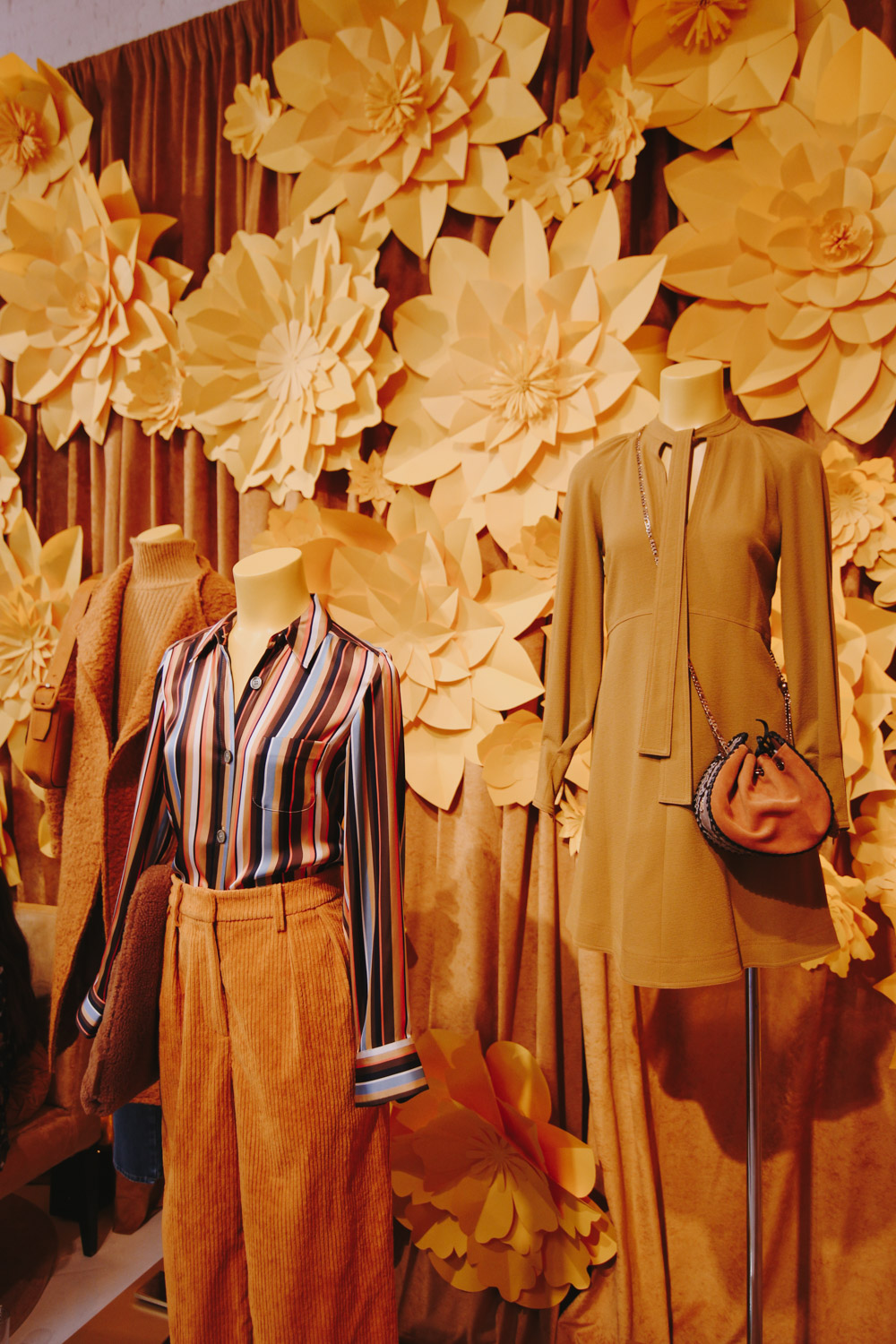 So yes, you can secure a ton of collabs, overbook your schedule and run around like a chicken chopped off your head for a week, living for the gram' or for fashun or for the excitement of it all. It IS exciting, but in my eyes it doesn't need to be so stressful. This year I am attending for 3 days, and 2 of those days are pretty packed, but the 3rd will be a lovely calm day of shows and a dinner with some friends! I will make sure to share the other 2 days over here as well. P.S. We snapped these photos of what I wore for day one! I've linked all of the items to shop below! The boots are Marc Fisher, and they are really comfortable and fit perfectly! I cannot wait to wear them all Fall.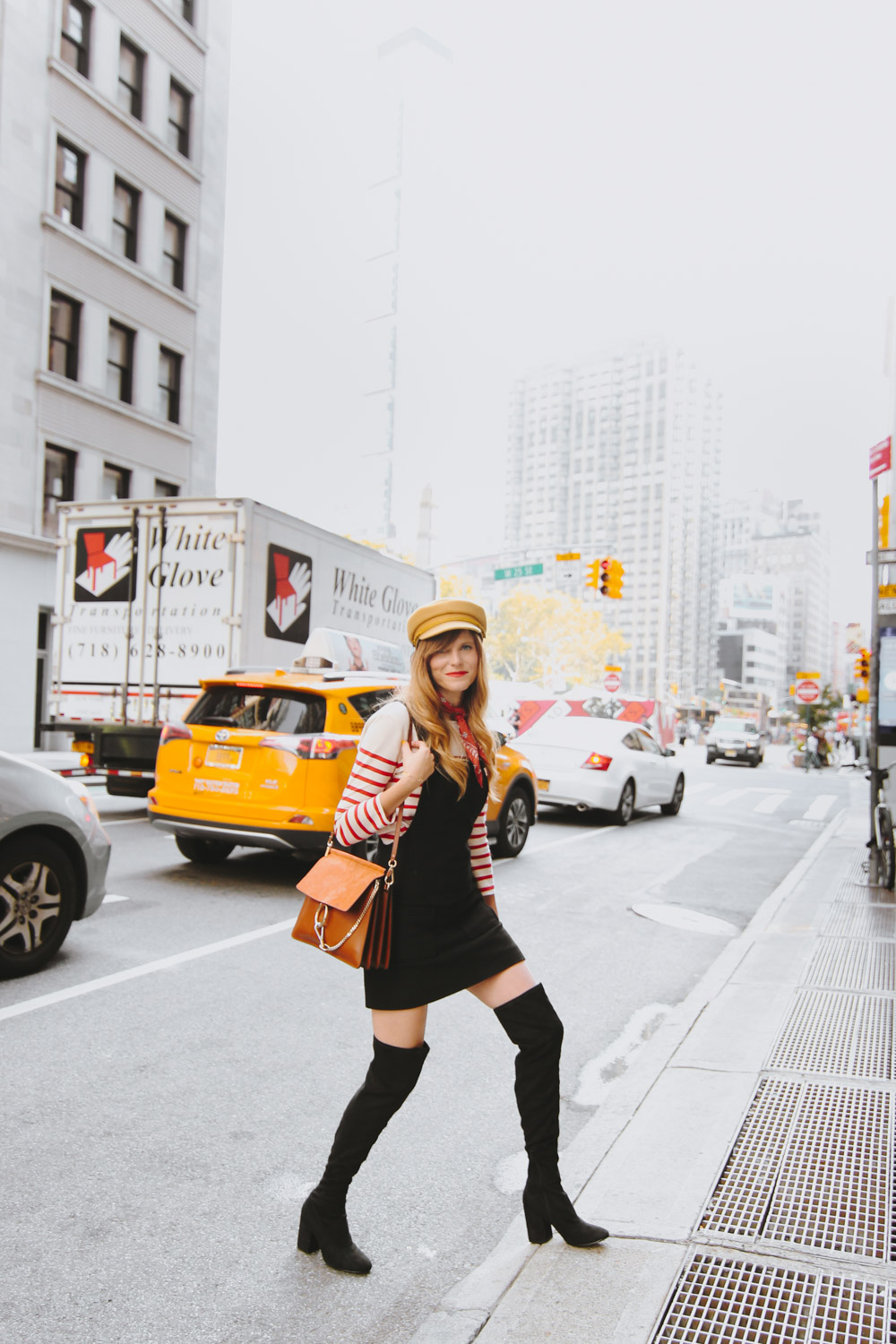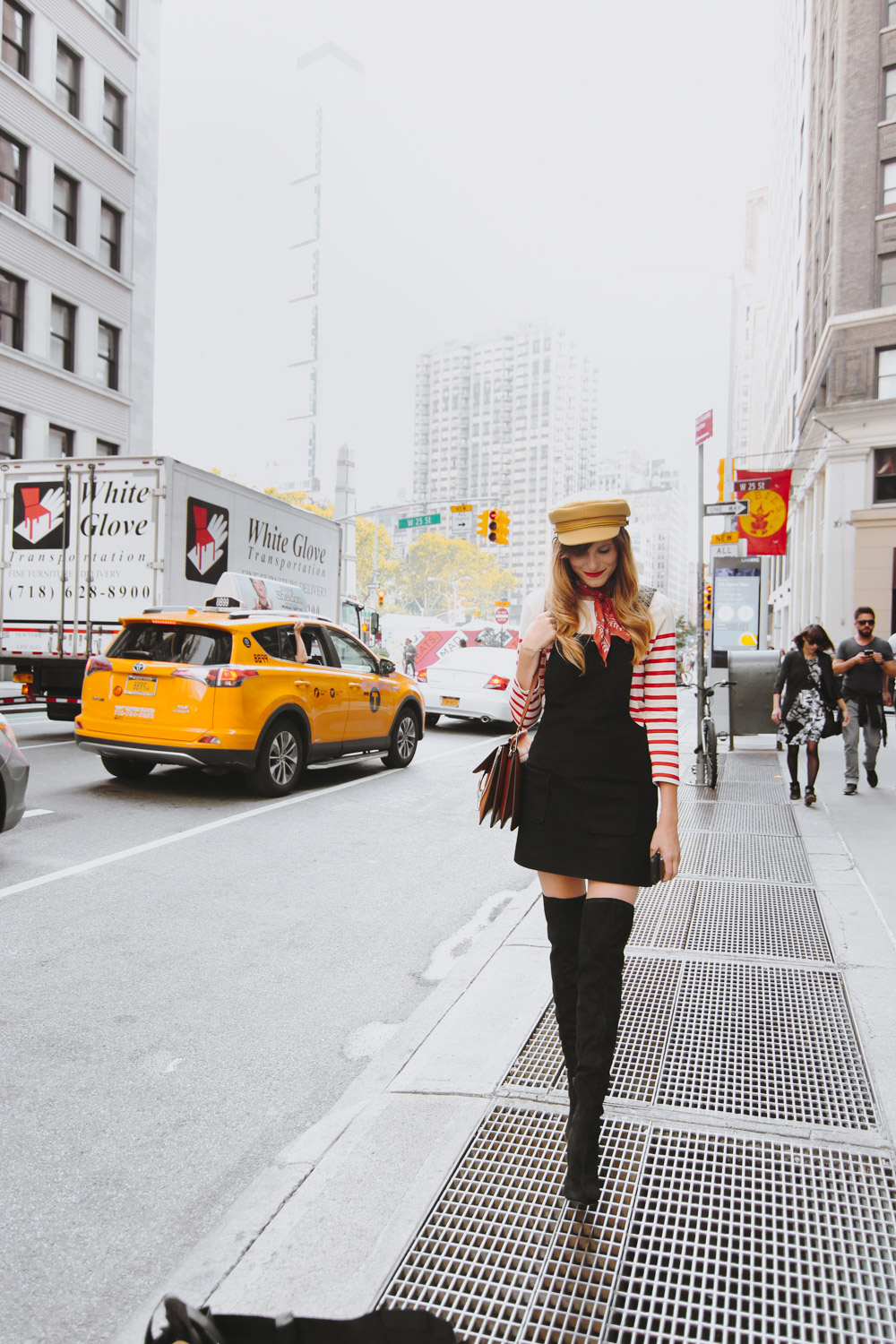 SHOP MY LOOK:

---