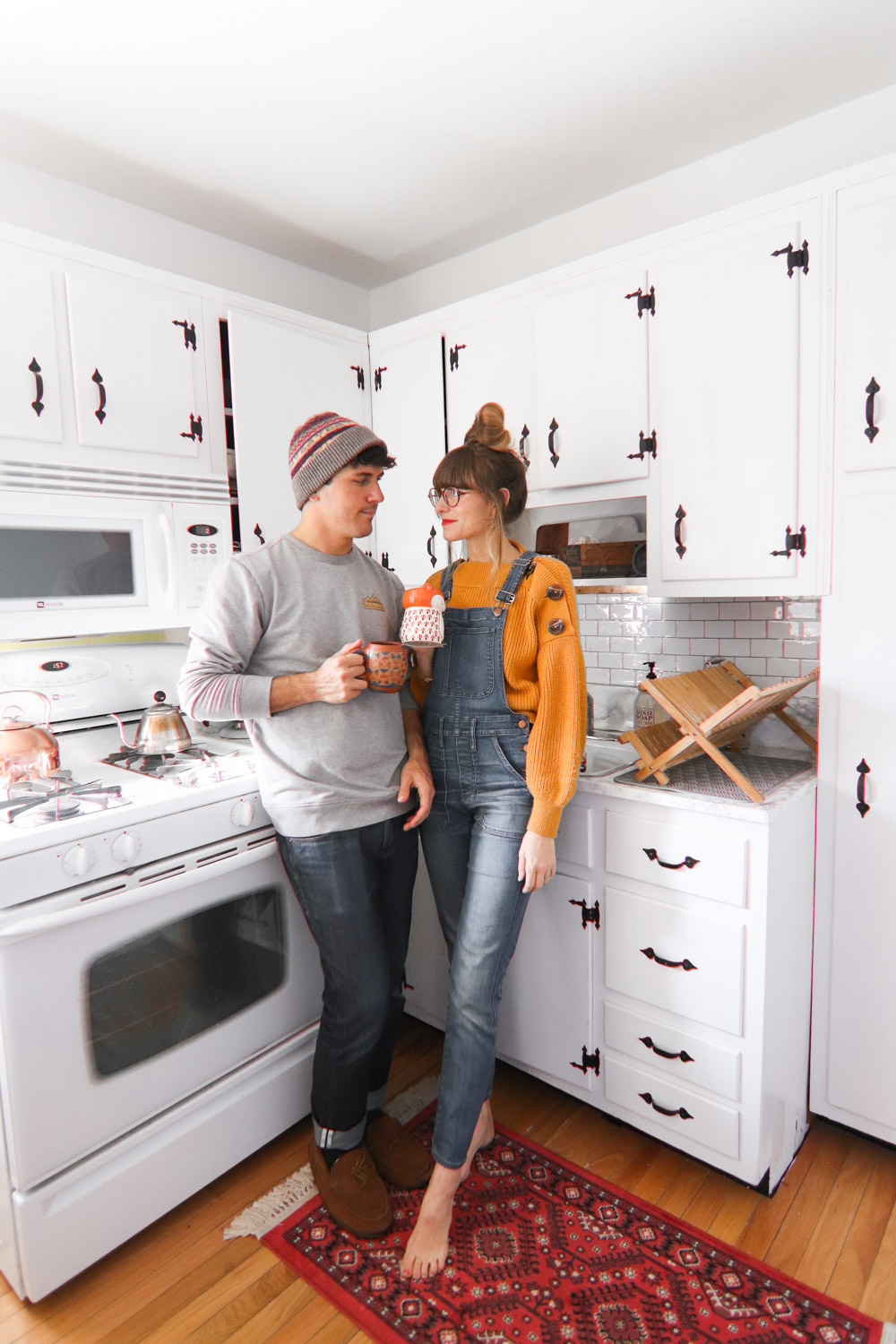 The other day Matt and I were talking about instagram growth, and how it's tied into a lot of bloggers self confidence. It feels great when you work hard, shoot great content, and then see the hard work pay off. But, sometimes you work hard, shoot great content, and for some reason your growth slows down, people don't love your work, or you just plain feel uninspired. It's been a really incredible + great month for me over here, and I am a bit on a high lately, and Matt mentioned that he hopes if I have a slower month I don't feel depressed about it. It got my mind working, and I started to really think about the way I feel about myself VS my online accounts.
To be honest, as a blogger I've been called conceited, self-absorbed, vain, and many other words that I'm sure you could picture, but in this business I've learned NOT to depend on the love from you all (which is lovely, of course) and to rely solely on my own love for myself. I am a one man band over here – I am not part of a team, and most of my successes are very individual. When things are good, I am basically happily smiling to myself about how good they are. I don't mind being called conceited or self-absorbed, because in order to survive, I have to champion myself – and that's the biggest piece of advice I would give to ANY blogger, smaller or bigger.
When I was starting out, I had this sense that what I was doing was something I would be doing for a long time. I truly believed in myself. Somewhere in the middle of this whole blog thing, I had doubts. Doubts about leaving my job, doubts about whether it was an industry that was here to stay, and doubts about becoming close with other bloggers. But, I can now confidently say that I worked through my doubts and emerged with a stronger + clearer path. In order to stay happy, stay confident and stay true to yourself in this industry you have to LOVE and stand behind every choice you make, everything you do and you have to love yourself because of who you are inside & out, not based on the number of likes you've received on any given day or week.
So, I love you all for reading what I have to say and for sticking with me, but I wanted to just clear up that the love from internet friends does not make or break me. I will love myself no matter what – even if the entire thing blows over, and I am back at a desk pranking my desk neighbor. Don't focus so much on the outside noise, but focus on your internal voice. It will make this whole thing a lot easier 🙂
What do you think? Do you think we let our online numbers define our self confidence these days?
---