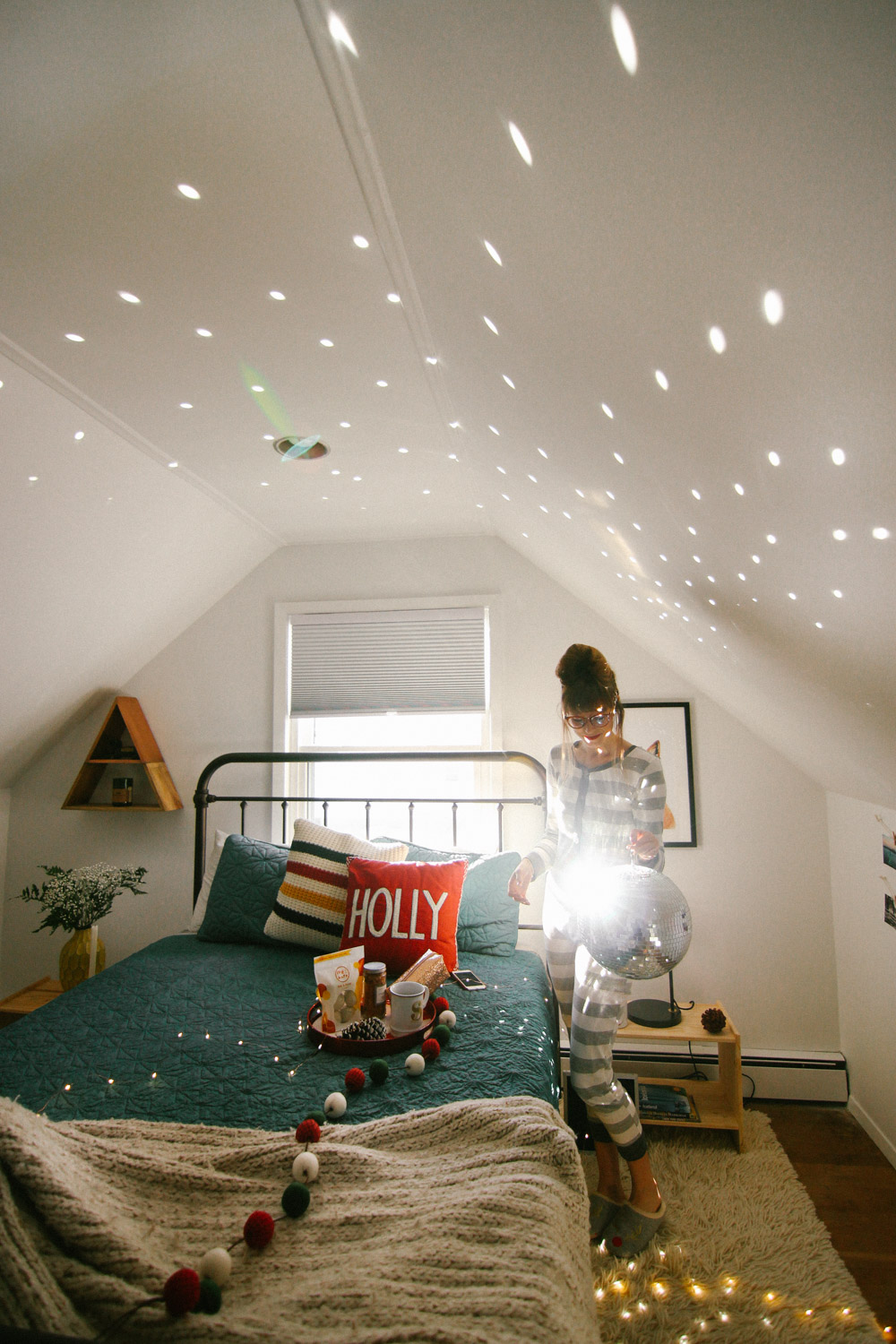 It's been a while since I posted a "behind the instagram" personal post, and I thought this week would be great for one! We made it through the craziness of the holiday season, and here we are focusing more on the kind of content that this blog was built on in January. We have been thoroughly enjoying shooting travel + fashion posts, and here's some of the behind-the-scenes to what really went on while shooting!
1 – Noelle and I had noooo idea how difficult it would be to get this shot we had in our mind in Mexico. We figured it would take a few minutes, and we ended up spending hours trying to stay on this float, and have it in the perfect spot. It was SO slippery, and we kept trying not to fall in LOL. People were laughing, we were laughing, and by the end we decided we legitimately hated this unicorn. It's sometimes wild how much goes on behind the scenes.
2 – I actually took this photo on a tripod! Sometimes if Matt has an extremely busy week, I have to shoot my own pictures, which is fine by me. Hudson and I went for a walk in the park, and I brought the tripod along. He thinks it's really funny to watch me do it, and I feel sort of silly, but I do it for the gram!
3 –  My mom snapped this picture for me when we went out to pickup Hudson's cake for his birthday party. It was funny, because we knew we wanted to grab a photo with it and carry it outside to snap pictures, but the guy working at the cake store insisted on helping us load it into the car. It was so nice of him, and we didn't know how to even get started explaining why we would need a photo like this one, so we loaded the cake in the car, and then took it back out to grab the picture. LOL! Sometimes it is so awkward trying to explain to people what I do, or why I shoot photos of certain things.
4 – I was walking to brunch with Noelle + Rachel on this gorgeous snow day, and we stumbled upon this incredible tree shop. It looked so amazing in the snow, and they snapped some photos in it, but I didn't want to take a picture because I was nervous my hair was all wet and my bangs were messy. BUT Noelle convinced me to take the photo, and it ended up being one of my all time favorite pictures of 2017. It is such a happy memory of a beautiful day – they've taught me that sometimes it's worth it to just snap a photo, it only takes seconds.
5 – I was setting up a shoot for Target early one morning, and brought the disco ball for an entirely different reason. When Matt noticed how beautiful it looked, he started to snap photos, and we entirely changed our concept for the Target shoot and ended up using these images for it! I love when beautiful images happen by accident!
Let me know in the comments if you still love these kinds of posts! And as always, thank you for reading!
---