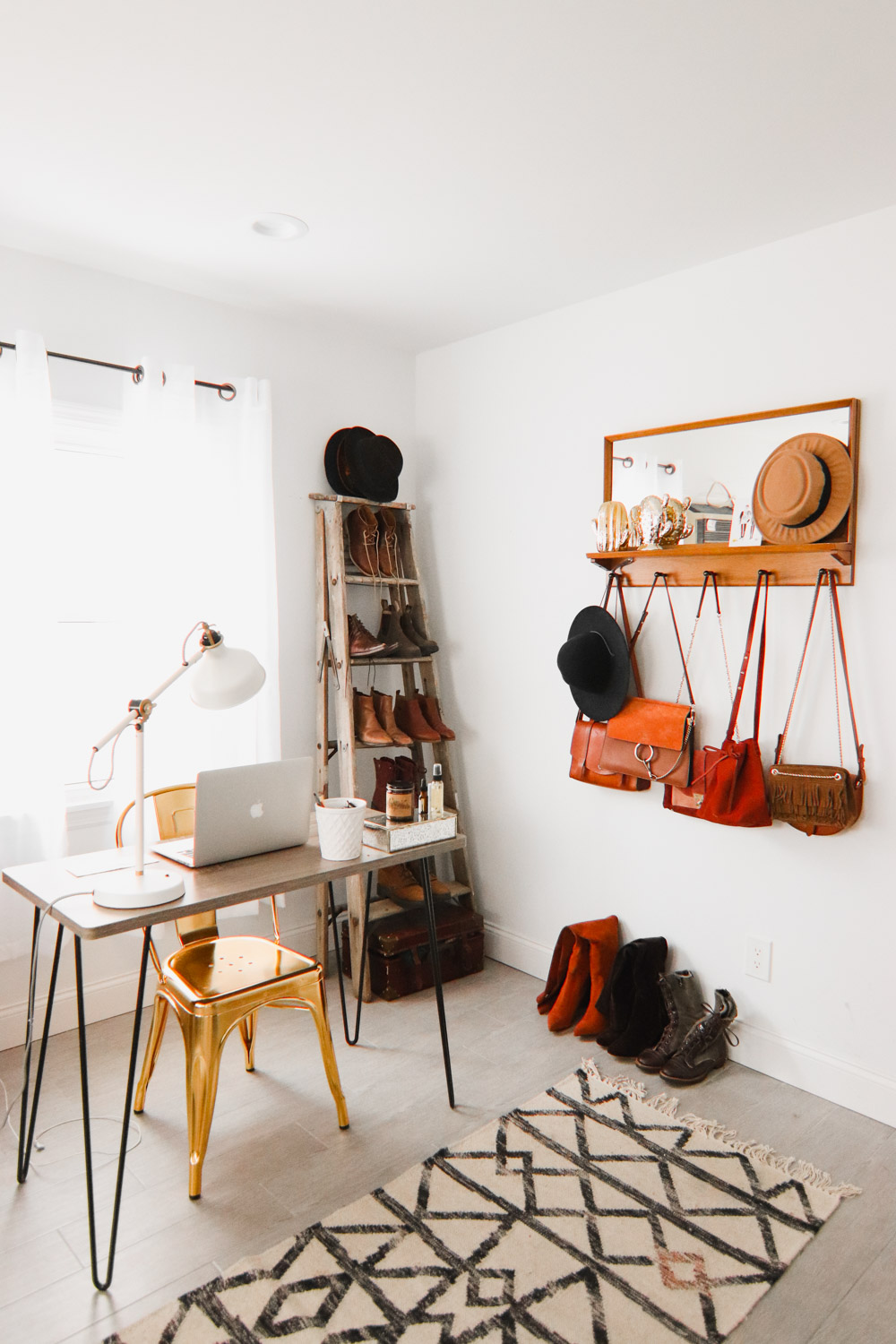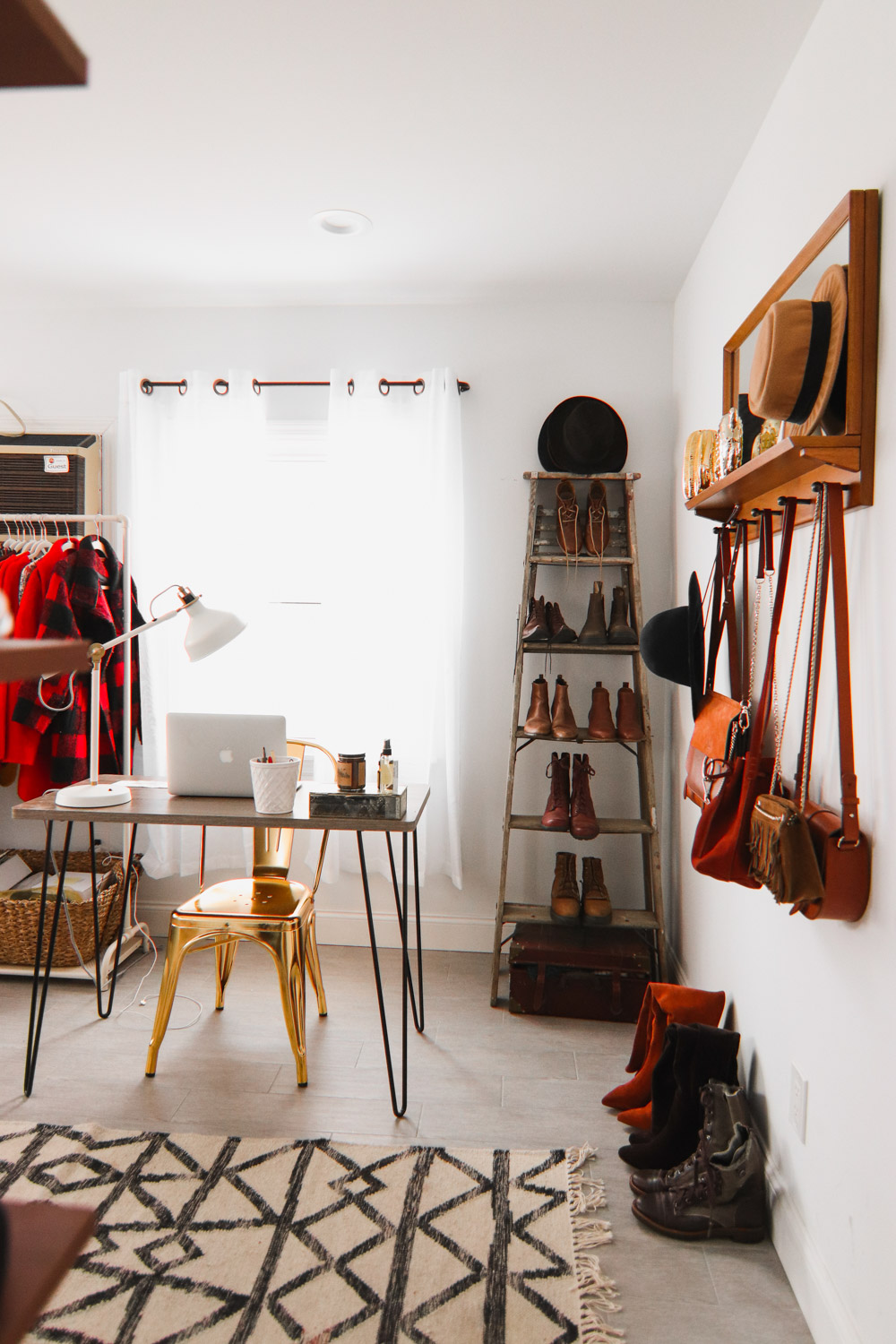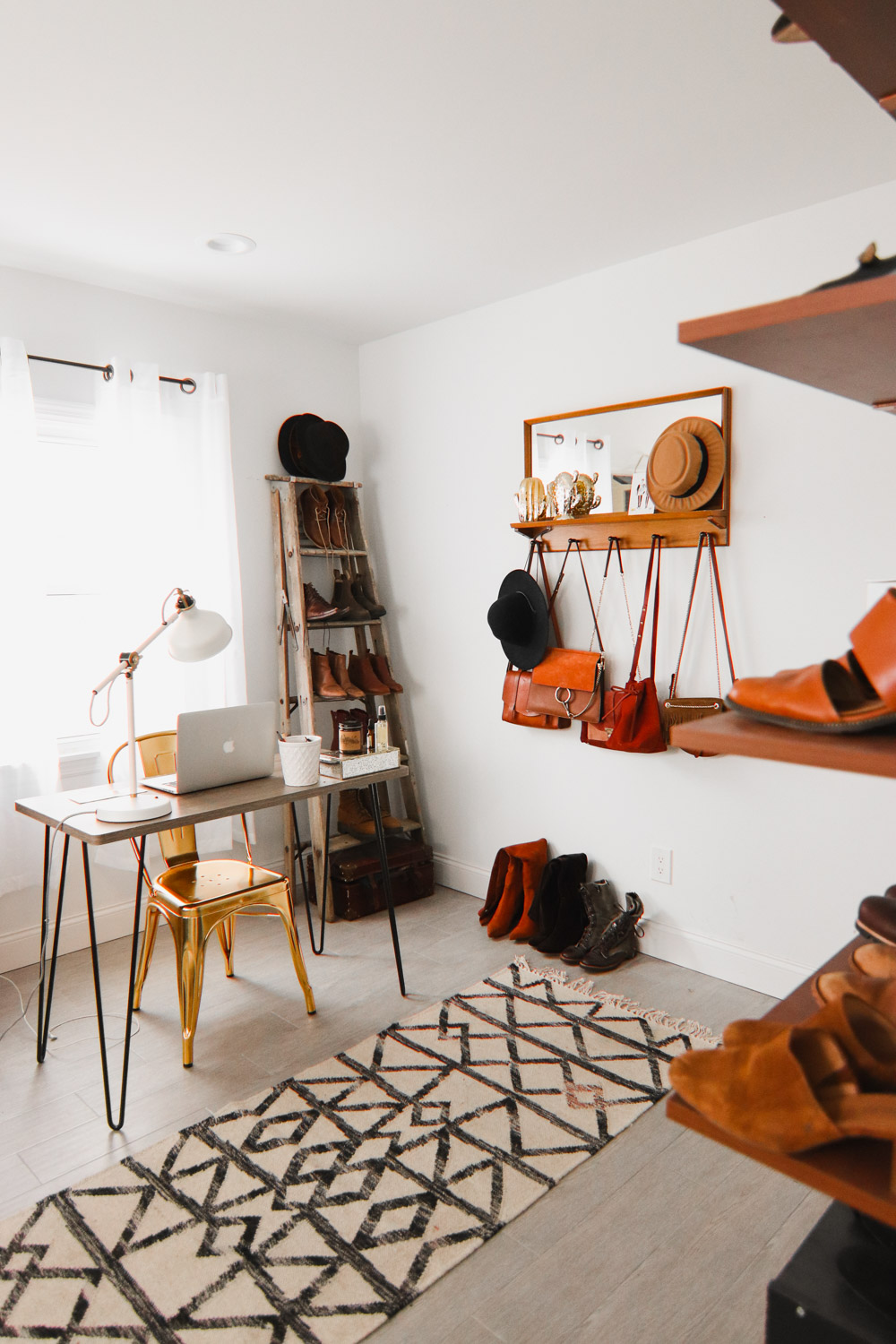 There's this huggggge stigma revolving around bloggers claiming that the job is easy, it isn't really work, it isn't even really a JOB, etc. etc. Yes, I get it, walking around a mall and shopping doesn't feel like work a lot of the time, and picking selects from line sheets is still REALLY fun, but there's a lot of other aspects to the job that are not glamorous at all, and are rather boring like every other job. I can honestly say after working full-time and blogging full-time that the blog is just as much work, but the workflow is just different. There's hard deadlines, and then there's things that are on your to-do list that you want to get to, but you may keep pushing out week-to-week (like this post, for example! I've been wanting to write it for a while, but just didn't have the time!)
So, to show you how I run my own business, and also to show you how to schedule out your own week if you're interested in running a blog full-time, I finally got around to writing this post! If you follow on instagram, you've most likely seen a lot of this on my Stories already. Here's what I worked on each day of the week! I have certain things that are set in stone for each day, and others that just happen when they happen.
SUNDAY
(every week) I write my blog posts for the week – I usually write at least Monday thru Wednesdays posts after Hudson goes to bed. Monday's post is usually a shopping focused post, so the graphic takes me a bit of time to make. Tuesday is generally an outfit post, and Wednesday is a personal post, so the entire time investment is a few hours.
(every week) Edit + post 1 instagram photo
(varies) Matt and I shot 1 campaign that is set to go live in 2 weeks, but the content was due for approvals.
MONDAY
(every week) I wake up and tackle my weekend e-mails, since I try to stay off e-mail over the weekend.
(every week) Every morning I respond to Instagram DM's. I try to answer as many as I can every day!
(every week) Edit + post 1 instagram photo
(every week) Share the blog post that just went live on social media channels
(every week) Shoot and edit the images for the weekly giveaway post and add it to my Stories
(varies) Update my Rewardstyle account, and delete sold out items / add new items I may have bought that week
(varies) Edit photos from the weekend in Lightroom
(varies) Choose selects from brands that offer gifting vouchers – today it was from Sezane
(varies) Write additional posts on my to-do list such as this one!
Shoot outfit photos
TUESDAY
(every week) Edit + post 1 instagram photo
(every week) Share the blog post that just went live on social media channels
(varies) Take a call regarding an upcoming campaign
(varies) Shoot 1 campaign video that is due for approval, and shoot outfit photos for unsponsored instagram content
(varies) Put together furniture for my upcoming West Elm feature, and put final touches on the office before shooting it + submitting
WEDNESDAY
(every week) Edit + post 1 instagram photo
(every week) Share the blog post that just went live on social media channels
(varies) Head into NYC for an event I am being compensated to attend + share. The event is at noon.
(varies) Shoot with Matt around NYC because we are both together on this day
(varies) Edit photos from the day in Lightroom
(varies) Respond to e-mails
THURSDAY
(every week) Edit + post 1 instagram photo
(varies) Head into the city to attend an uncompensated Old Navy event at 8:30AM
(varies) Head to a Furla preview directly afterward
(varies) Shoot photos with Noelle throughout the day for unsponsored content
FRIDAY
(every week) Edit + post 1 instagram photo
(every week) Share the blog post that just went live on social media channels
(varies) Shoot 1 upcoming campaign with Matt that is due for approvals
(varies) Shoot and submit photos of our office reveal for West Elm
(varies) Wrap up any e-mails that need to be sent before the week closes
(varies) Add any expenses to my spreadsheet for tax purposes
(varies) Mark all campaigns that were invoiced by my manager, and check-in on what invoices have been paid/ which are overdue to follow-up
So there you have it, a loose idea of what one week in the life of a blogger looks like! There's a lot of behind the scenes editing, e-mailing, Reward style linking, event attendance and invoicing that may go on without being shared. Just remember that for every post or story, time and thought went into it on the back end! 🙂
---