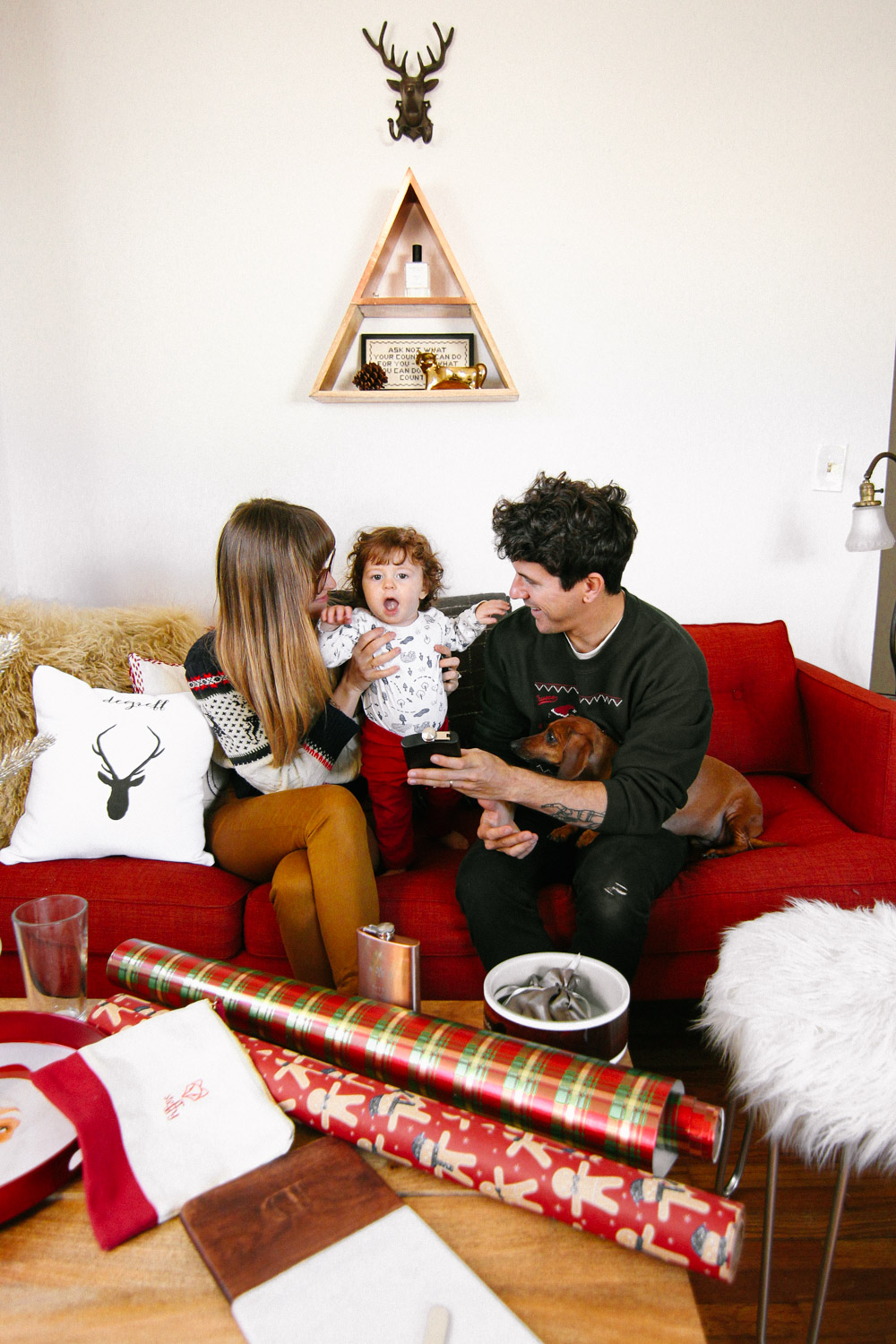 As I get older, and the years fly, I love using the holidays as a way to reminisce. When I was younger, I was excited for the holidays because I knew it meant getting gifts. With age, that has done a 180 – because now I love the giving part much more. Anyone else feel that way too? I like to find thoughtful and personal gifts, and that usually means making them myself to create that special touch! It's so special when you open up a gift and know it was created specifically for you by someone who loves you. There really is nothing better! My aunt created a mug with photos of Matt and I and Claude as a puppy a few holiday seasons ago, and I still drink my coffee out of it and smile, years later!
I got a little jump-start on some gifts for my closest people, and I am so excited to share some of them with you today, including these favorite personalized rustic gifts from Shutterfly. With the cooler temperatures rolling in, anything rustic seems fitting, and I absolutely love gifting items that are actually useful but at the same time sentimental.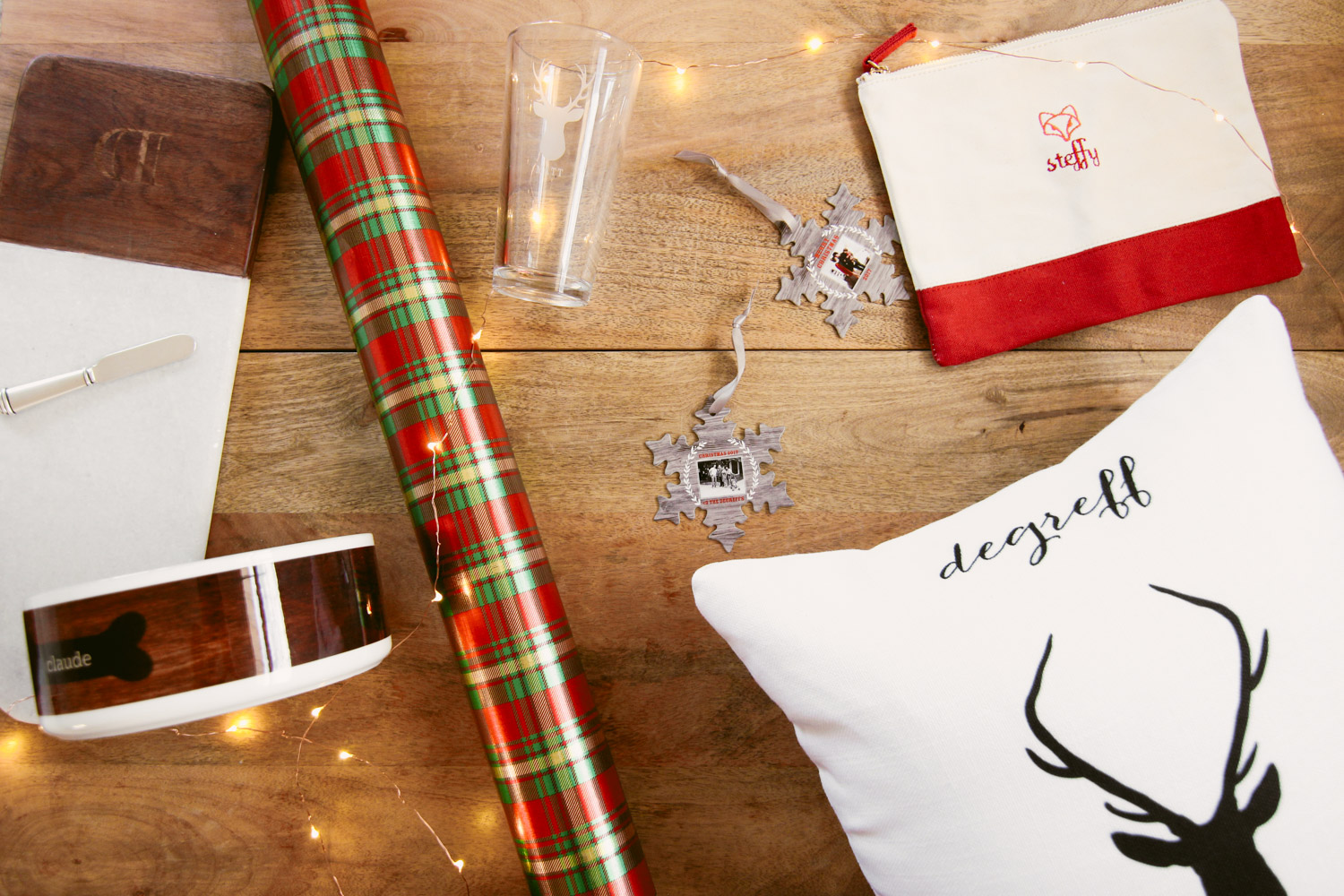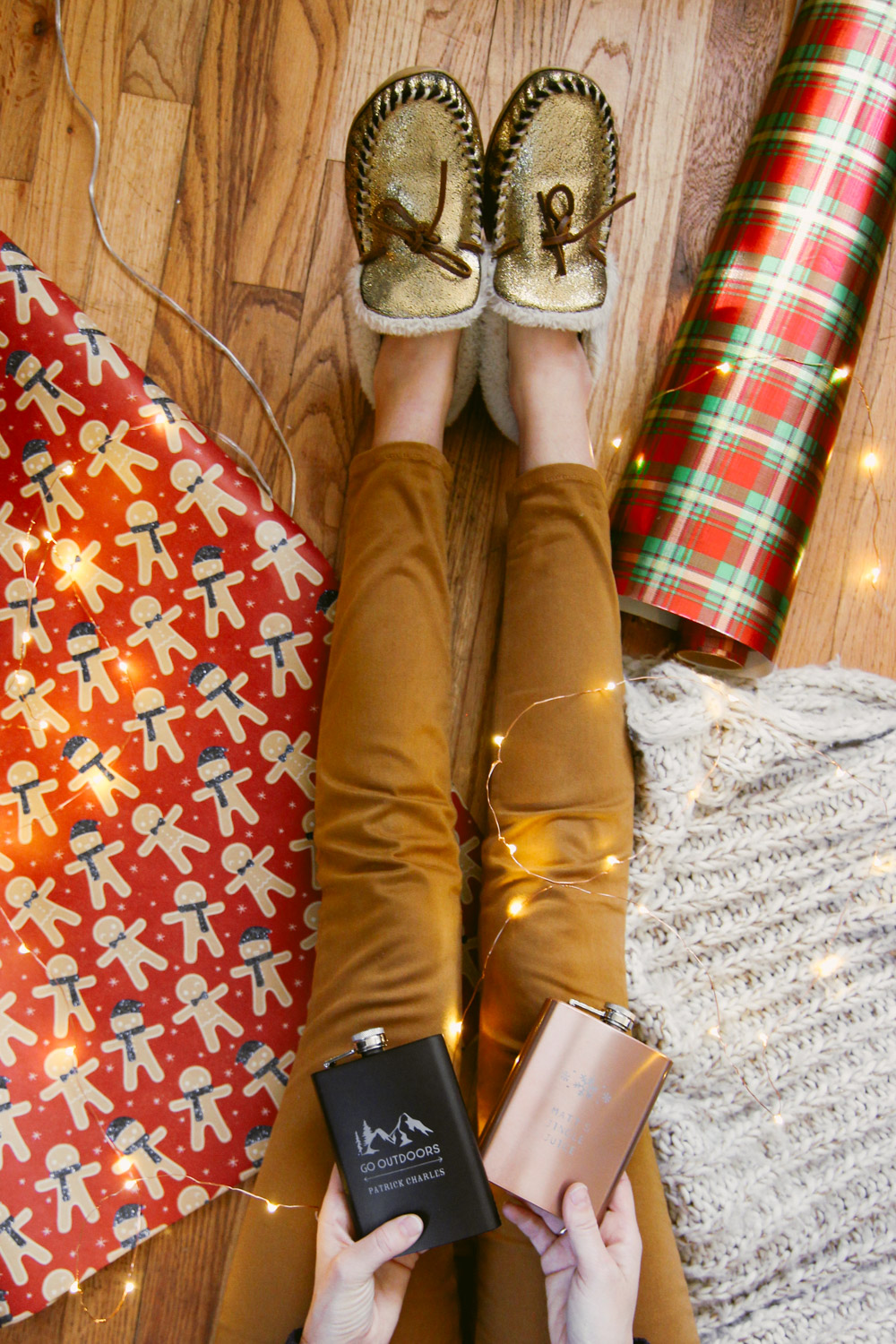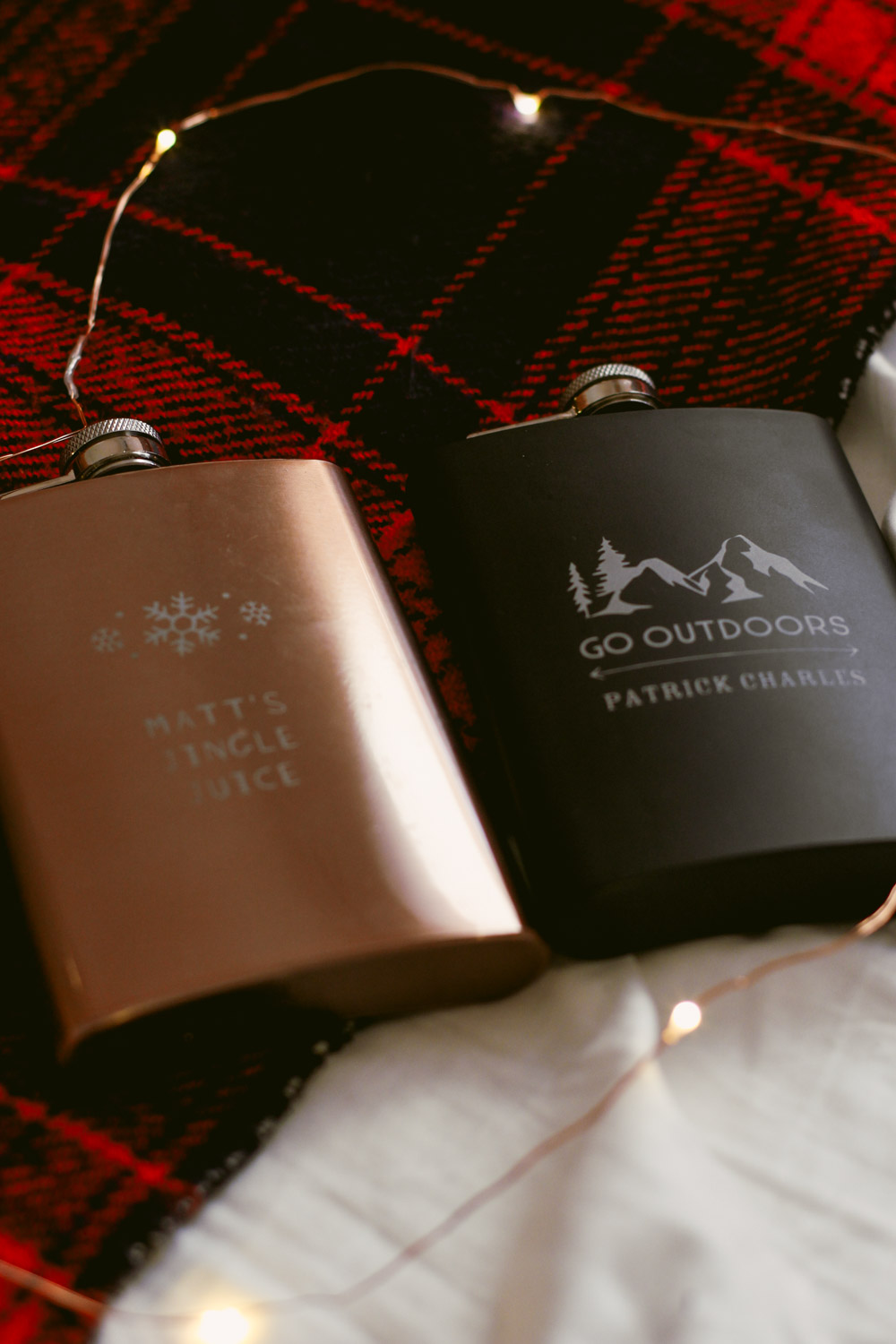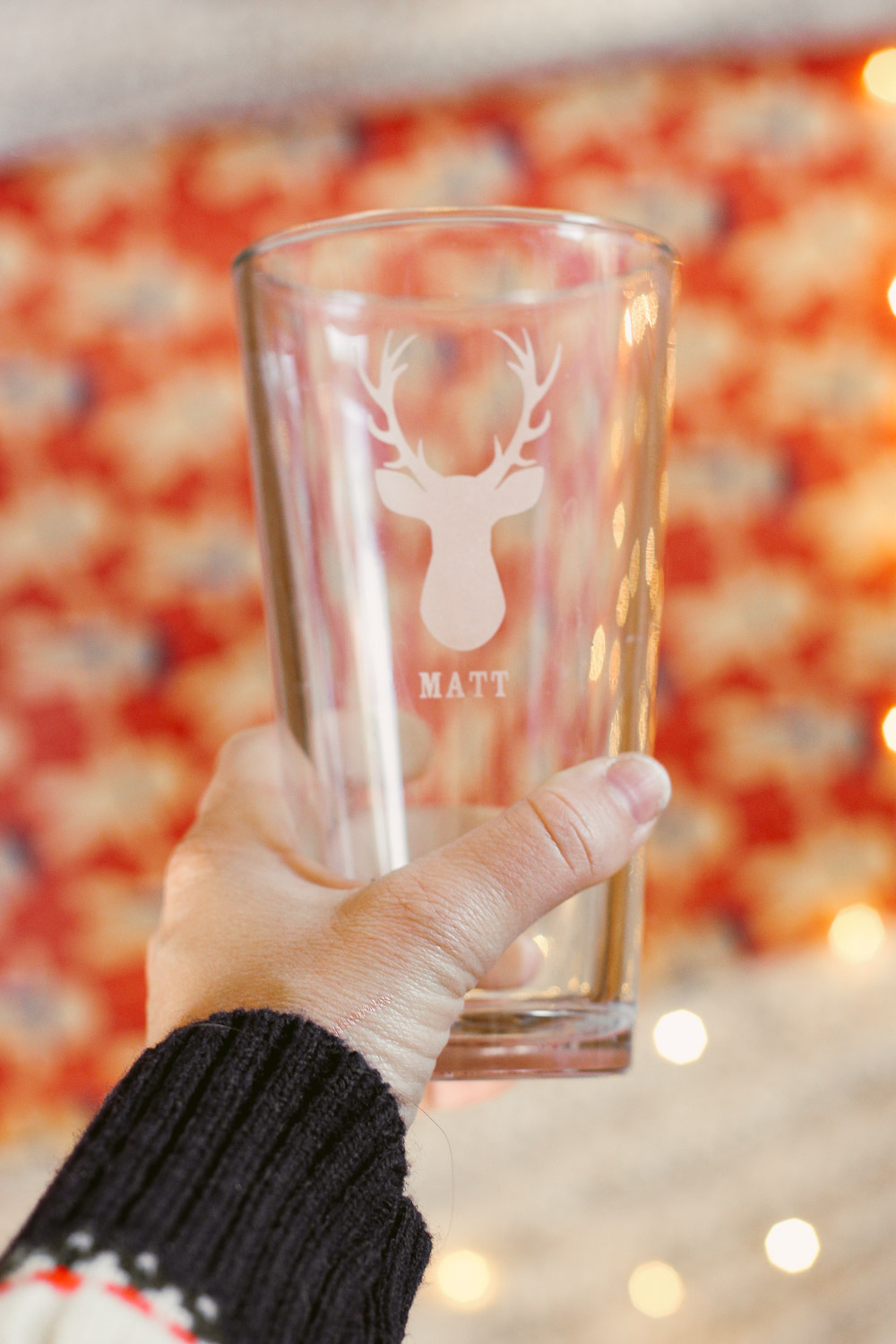 1 / Rustic Personalized Glassware / Flasks
There is nothing more perfect for the man in your life than a personalized rustic pint glass! It is thoughtful, but at the same time something he can use forever (especially during the holiday season!) Shutterfly offers so many different glassware options, from beer steins and pilsners to mugs and mason jars, and it's so easy to add in your own statement or image, or to create a personalized mug with a name in the font of your choice! If your friends aren't big into coffee or tea, a personalized flask is another great option!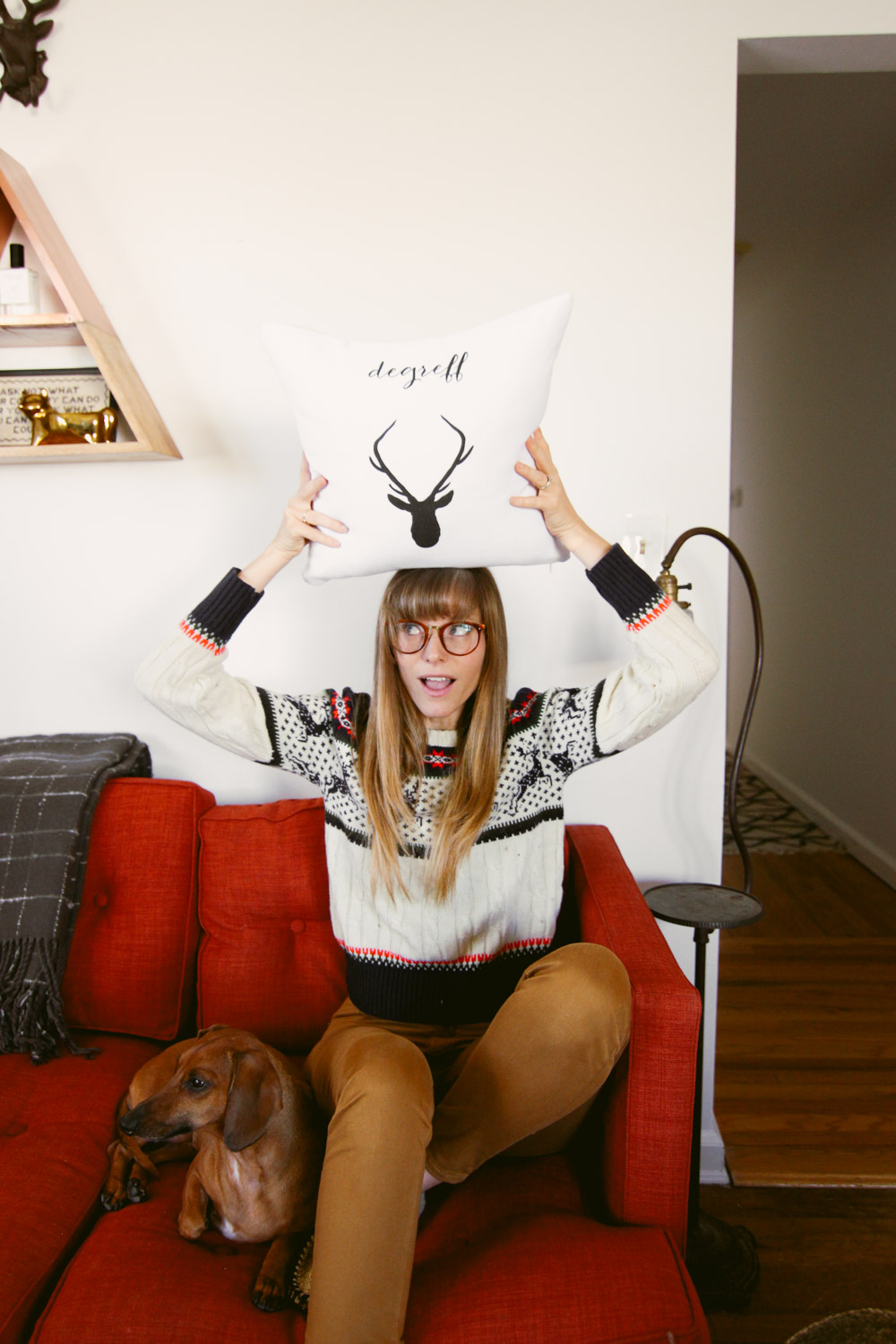 2 / Rustic Personalized Pillows
A personalized pillow is so thoughtful, and the fact that it is this adorable, deer head and all, makes it that much better. This one was so easy to create, because Shutterfly offers tons of inspiration in their Art Library, a curated collection of free images. There's so many pillows to choose from, and you can pick whether to add your own image onto a pillow or to create one with an inspirational quote, or just a family name, like we chose!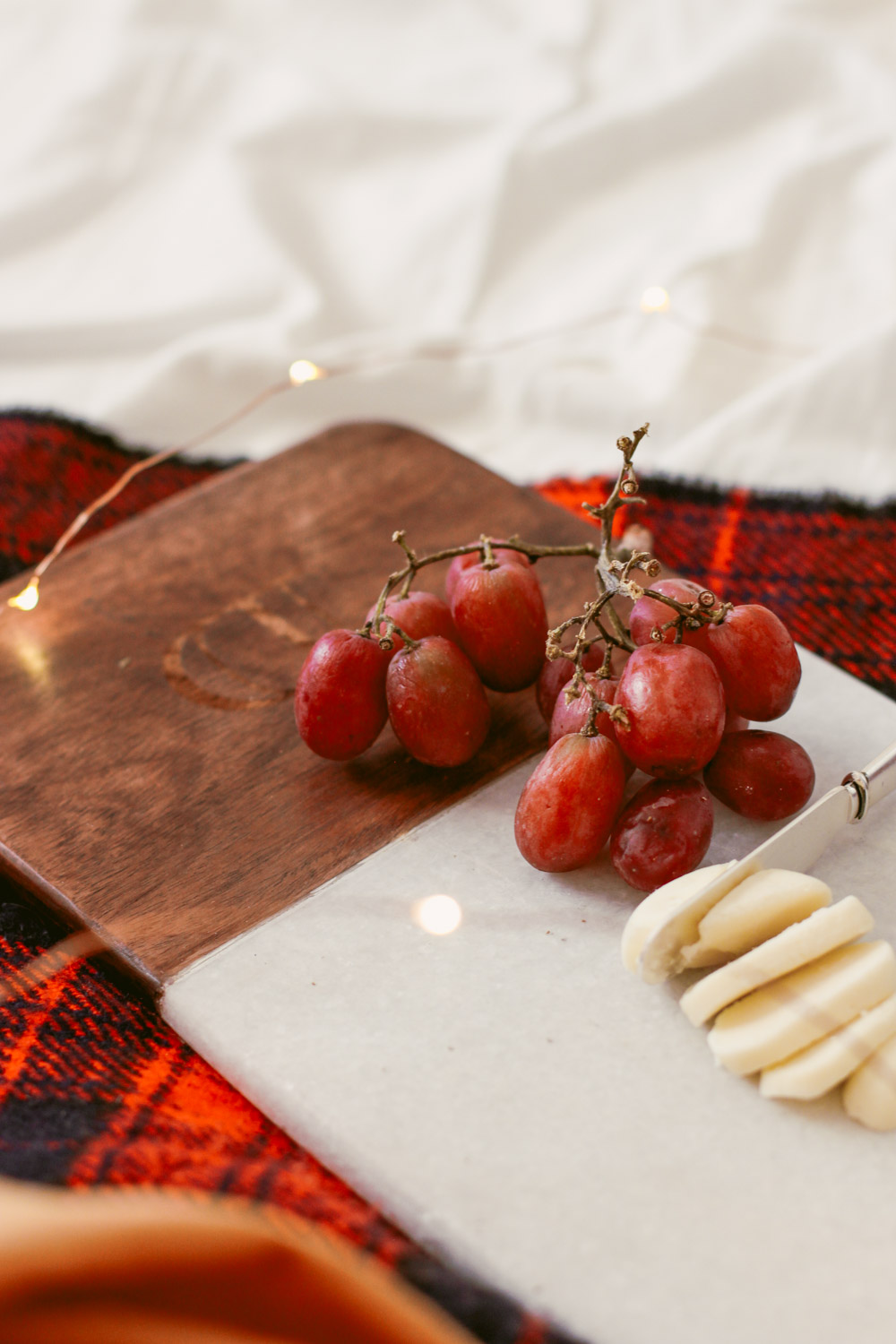 3 / Personalized Cutting Boards
A personalized cutting board is the perfect gift for someone who loves to host, and it has that extra special touch to it! I fell in love with how sleek this board is, and it was also SO easy to make it our own by adding a "D" onto it. There's a few different cutting board styles to choose from, and it only takes a second to add in the text of your choice!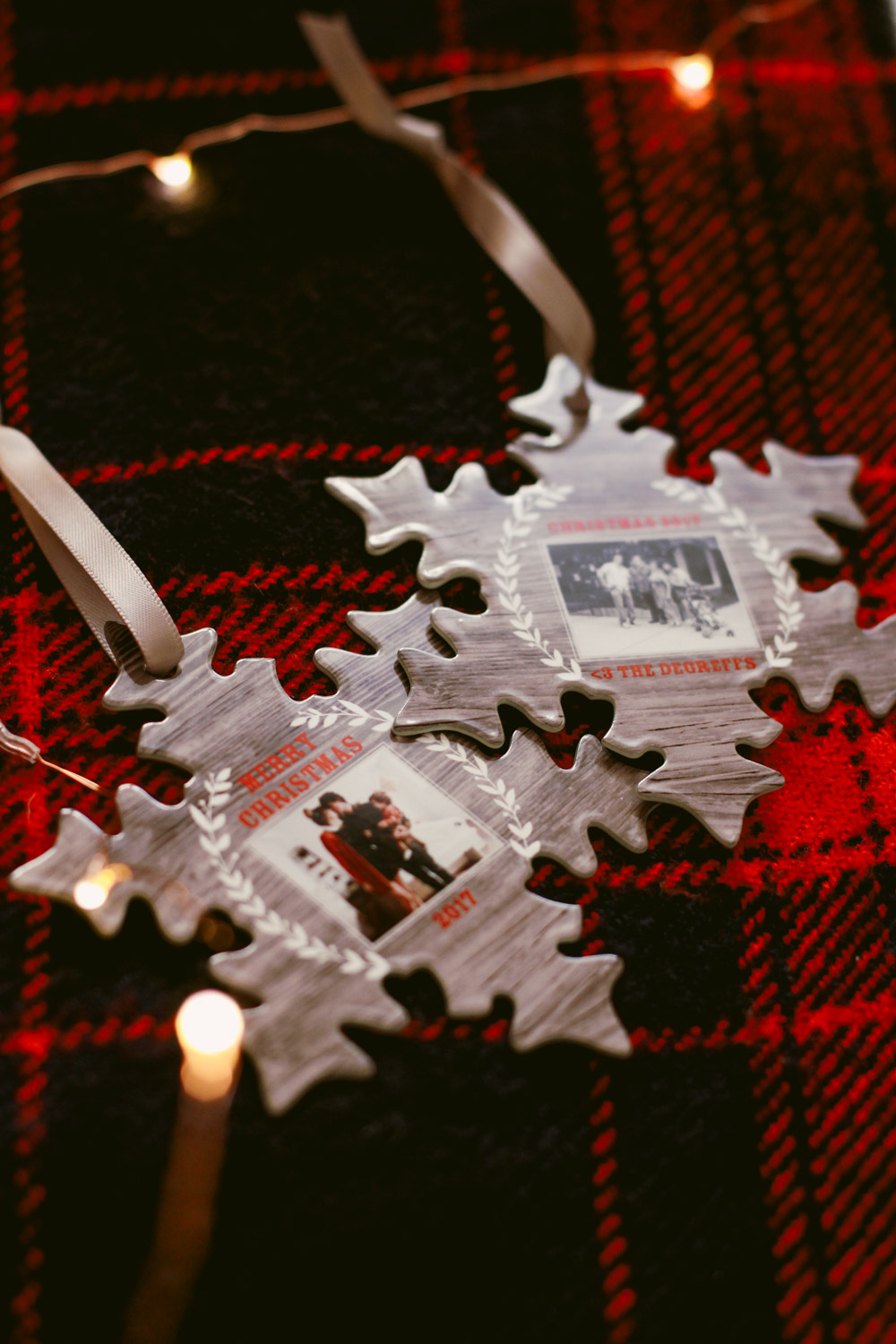 4 / Personalized Rustic Ornaments
An ornament is a beautiful way to relive the past year. Add some photos you snapped together from this year, and the memory will live on! I ordered a ton of these as gifts, and also was so inspired I had to include one for our own tree, with one of my favorite pictures from the year! I thought these snowflake ornaments were just darling, but was also so amazed by how many ornament options there are, and they are ALL adorable! There's some with glitter (amazzing) that I also fell in love with, and it only took me literally seconds to pop our photos in there!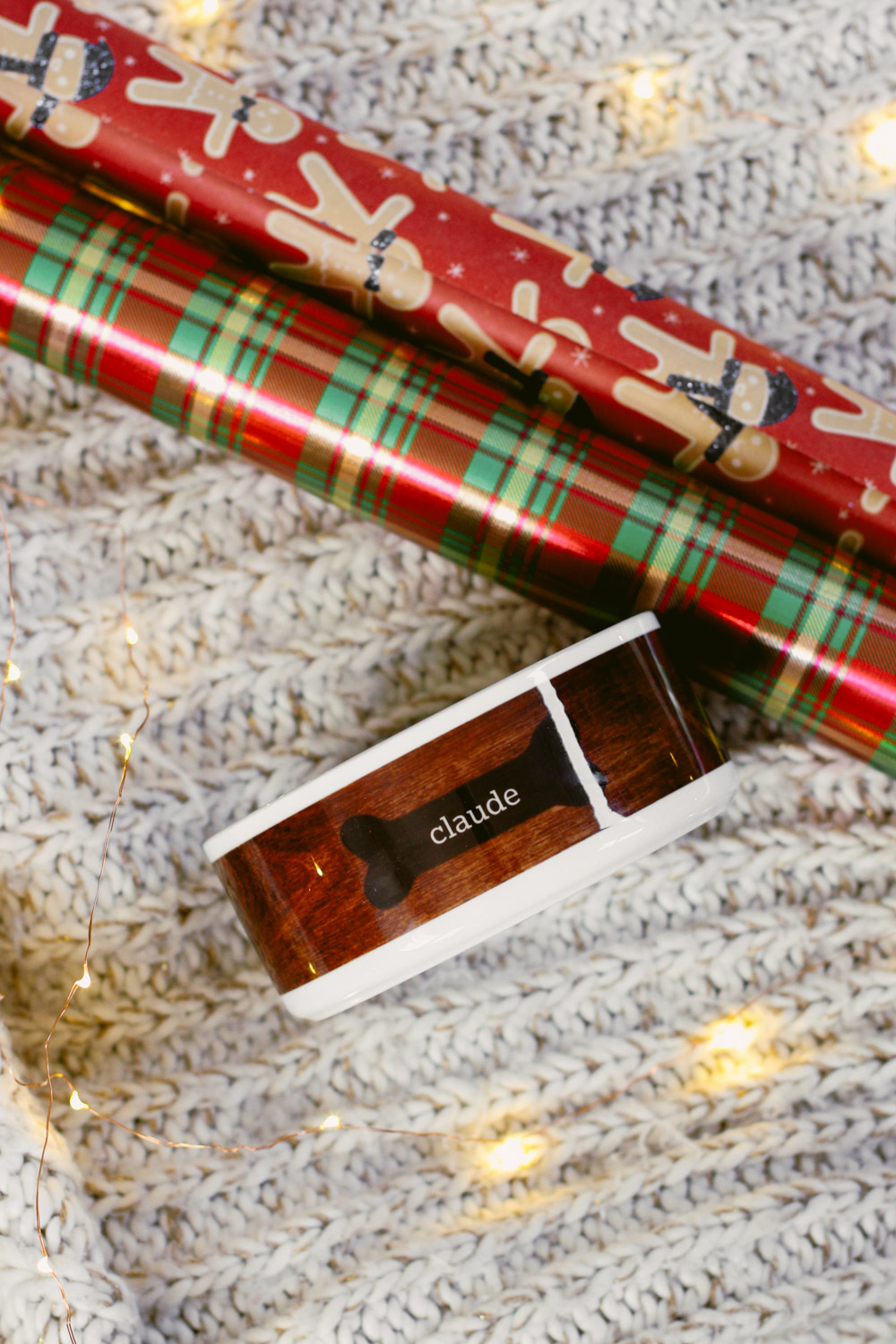 5 / Personalized Pet Bowls
If you can't think of anything to get someone, focus on their favorite thing ever – their pet! Anyone would love a personalized rustic doggy bowl!
6 / Personalized Rustic Fox Pouch
You can never go wrong with buying someone a personalized pouch. Women need it for makeup, men need it for their tools, and it makes for a special gift when you add in their name or initials!
These are some of my favorite personalized rustic gifts for the season! Which ones do you like best? Make sure to visit Shutterfly to get a jump start on all of your holiday gifting this season!
*This post is sponsored by Shutterfly. Never let go of the magic you make. Celebrate moments together with personalized gifts from Shutterfly.
---