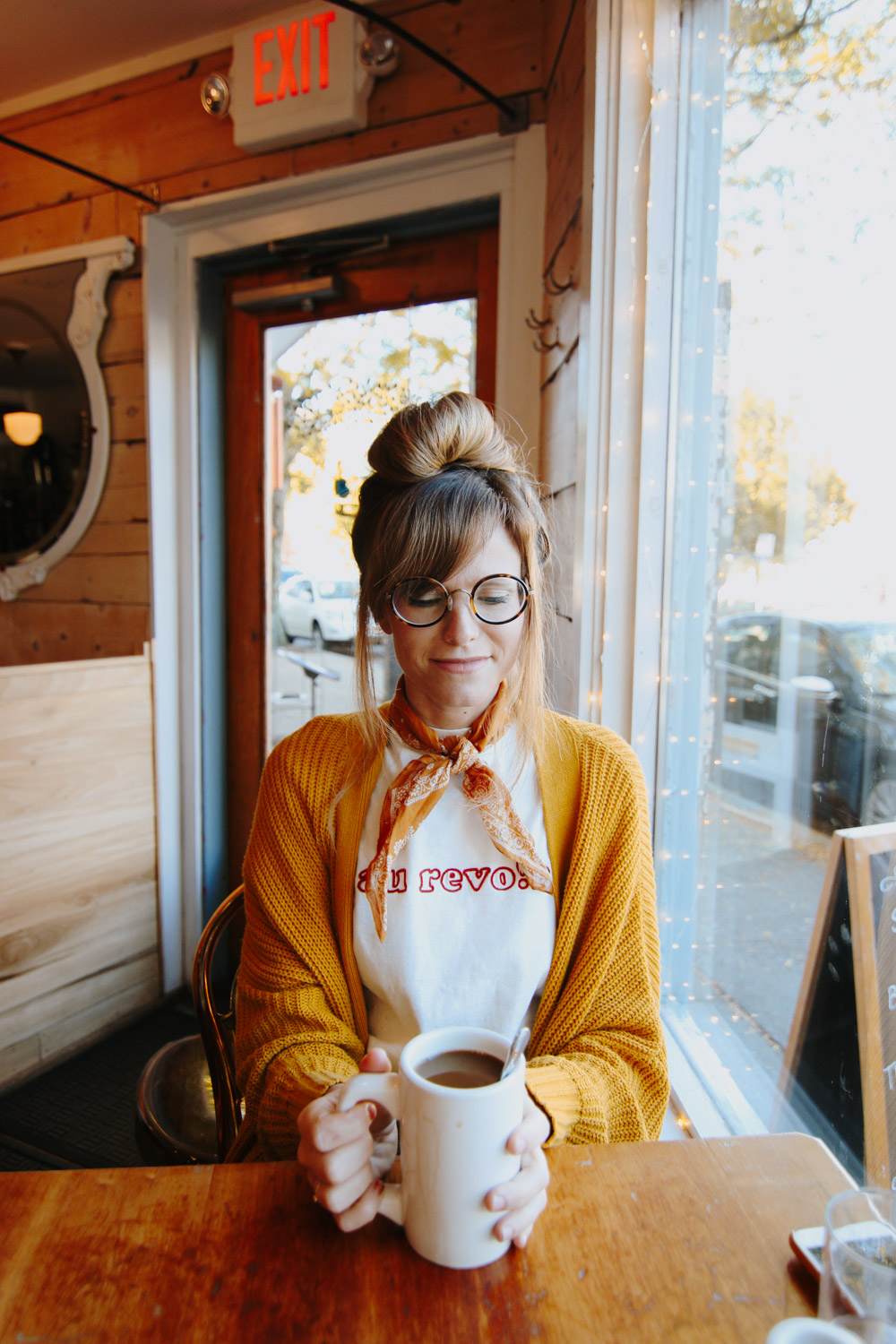 Happy Thanksgiving to everyone living in the United States! I have been meaning to write this personal post for a while, but found Thanksgiving to be the perfect opportunity to share it.
One of the biggest reasons I did not want to make the leap into becoming a full-time blogger is because of the crippling fear that I would lose site of my beginnings and become jaded. I've seen tons of bloggers make the jump, and suddenly they are traveling non-stop, and their close friends from their former 9-5 jobs become left in the dust. I LOVE my real life friends, who go to work every day, go to happy hour every friday, and lead fairly normal lives. I love connecting with them, relating to them and leaning on them, versus being close to other bloggers who are experiencing the same blogger-y things as me. Yes, I have a few blog friends who I would basically die without, but a majority of the people in my life (and in the universe) are not bloggers, and they have an entirely different perspective on everything.
So, here I sit on Thanksgiving, about 6 months after making the jump into full-time, and I wanted to take a second to say THANK YOU so freaking much for choosing to follow me, and for making this my life. I realize hitting that follow button is a choice. I feel like I haven't lost touch. I still cannot believe some days that this is my life, and I still wonder how I got here, and it really is all thanks to all of you. Sometimes I get grumpy comments on my instagram mentioning that a lot of my posts are sponsored, or that they are unfollowing, and that makes me sad. But also, I totally get it. I can see both sides of the coin, only because I worked, and I've been on marketing teams where we've discussed so many of the things that I battle in this profession all of the time. I love that you guys are honest with me, and I always try to hear those opinions, and work on my balance (even thought this is now my form of income, so it's really hard to find that balance!) Every time I am traveling for work, or a package shows up, I feel endlessly thankful, and the day I stop having that feeling, please slap me! haha! I no longer think making the leap was a scary choice, it was actually the most humbling choice I've ever made. Humbling because there is still so much more to learn and so many others who are doing it longer and better than I am who I look to for inspiration. Humbling because without your feedback and your help, this entire experience would be so much more difficult to navigate.
So thank you. thank you. thank you. I hope you all have a lovely Thanksgiving!
---