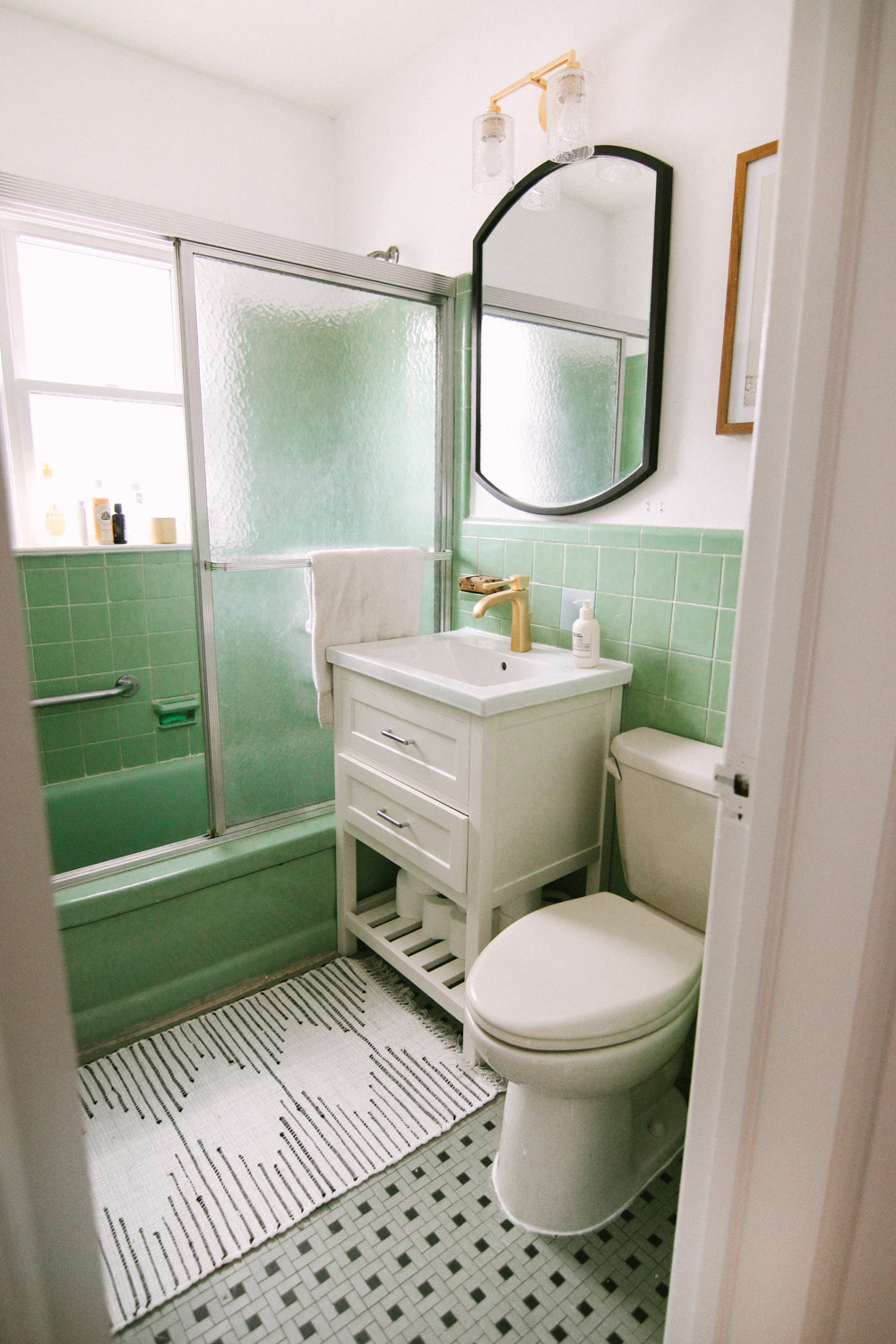 When we bought this home, I knew that the mint tile was here to stay. I also knew it couldn't stay as-is – the sink was super retro and scalloped, and made the bathroom feel dingy and outdated. I wanted to brighten up the space by painting it white, and adding in an updated and more modern feeling white vanity. I was so excited to partner with Wayfair to find everything, including this gold faucet which is now my pride and joy!
To start, we ripped out the old vanity, mirror and light fixture. Because our home is from 1954, we were lucky enough to find that the tile was continued beneath the vanity, so we didn't have to try and re-tile! Phew. Then I painted the bathroom white by myself, which only took about an hour since it is a pretty small space. After the bathroom had a fresh coat of white, the fun began! Picking out all of the new pieces to make it what it is today.
BEFORE: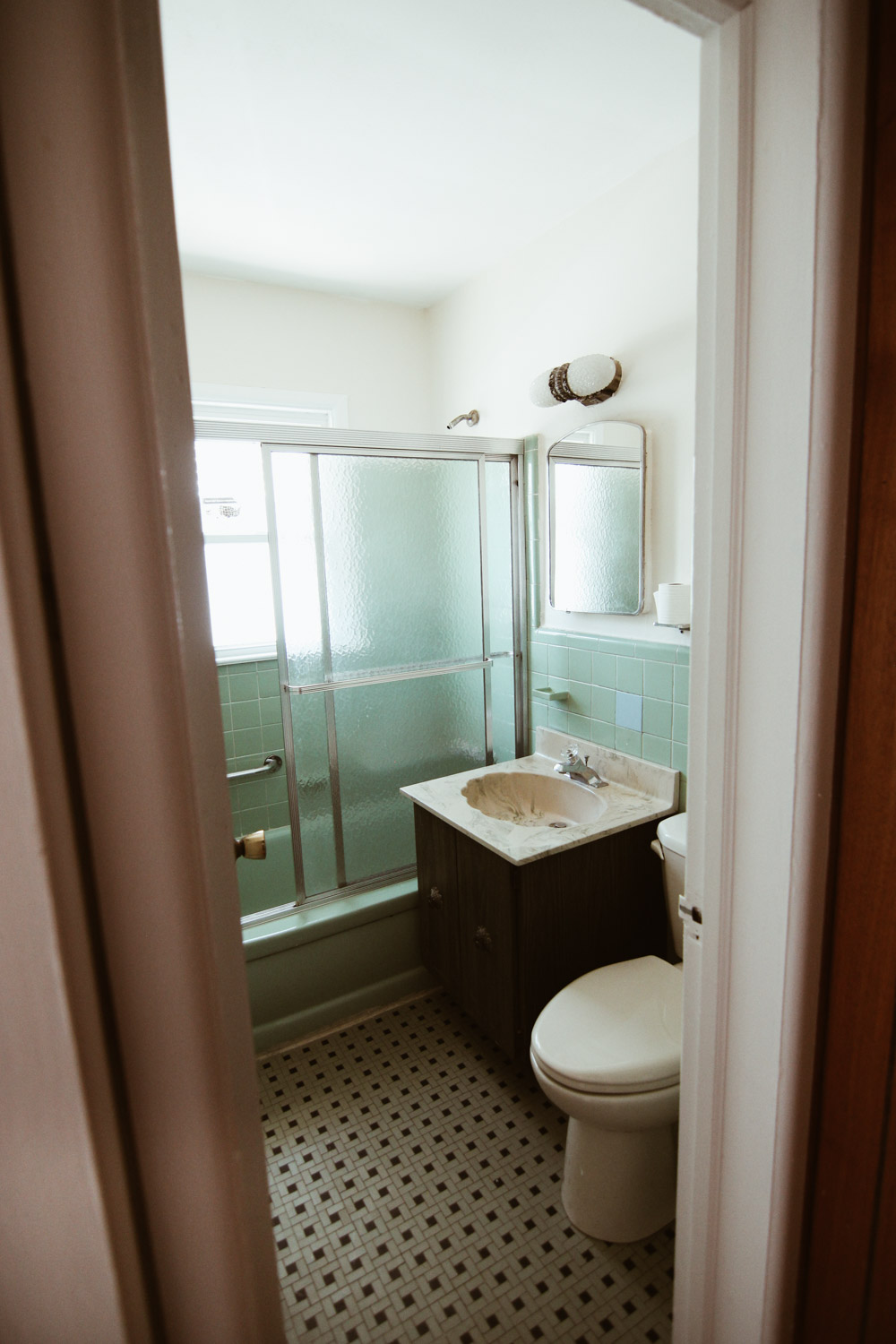 AFTER: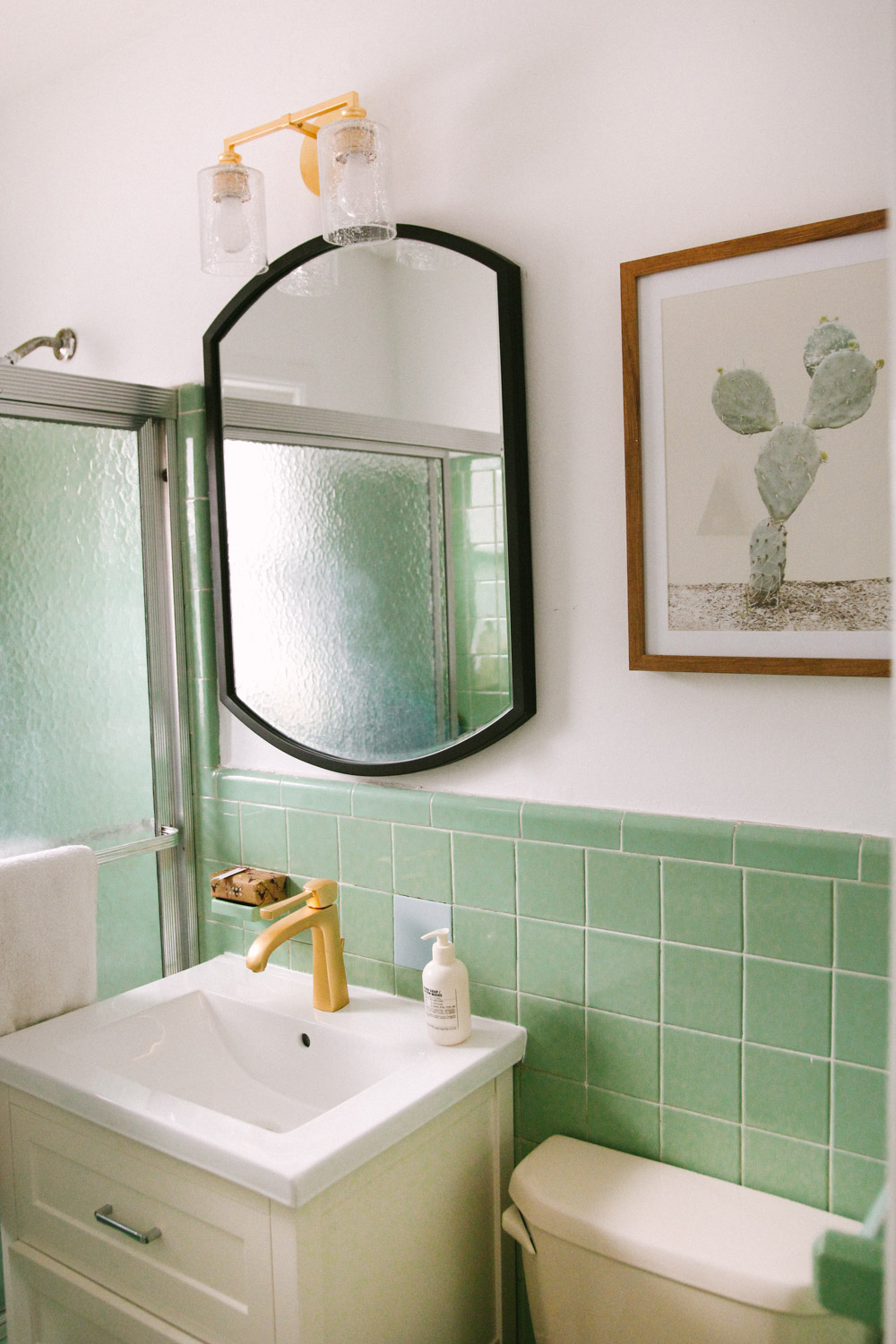 I absolutely love how much brighter this vanity instantly made the bathroom feel. I also love the storage space, and how sleek and elegant it looks. It is only 24 inches wide, and fits in great in the small space we had available. The faucet is my favorite part of the entire bathroom, and the light fixture matches perfectly with it. I am so happy with how it came out, and that we were able to keep the amazing retro mint green tub and tile from the 50's, but find a happy medium to modernize the room! So many of you messaged me sharing how happy you were that I didn't gut the bathroom and start from scratch, and I completely agree. Some parts of history, like 1950's mint green tile, are meant to stay. It breaks my heart when old homes are torn apart, because there's something special about the history involved. I don't think I could recreate this bathroom from new products, even if I tried. I mean the tub – wow! I've linked all of the items in the bathroom below!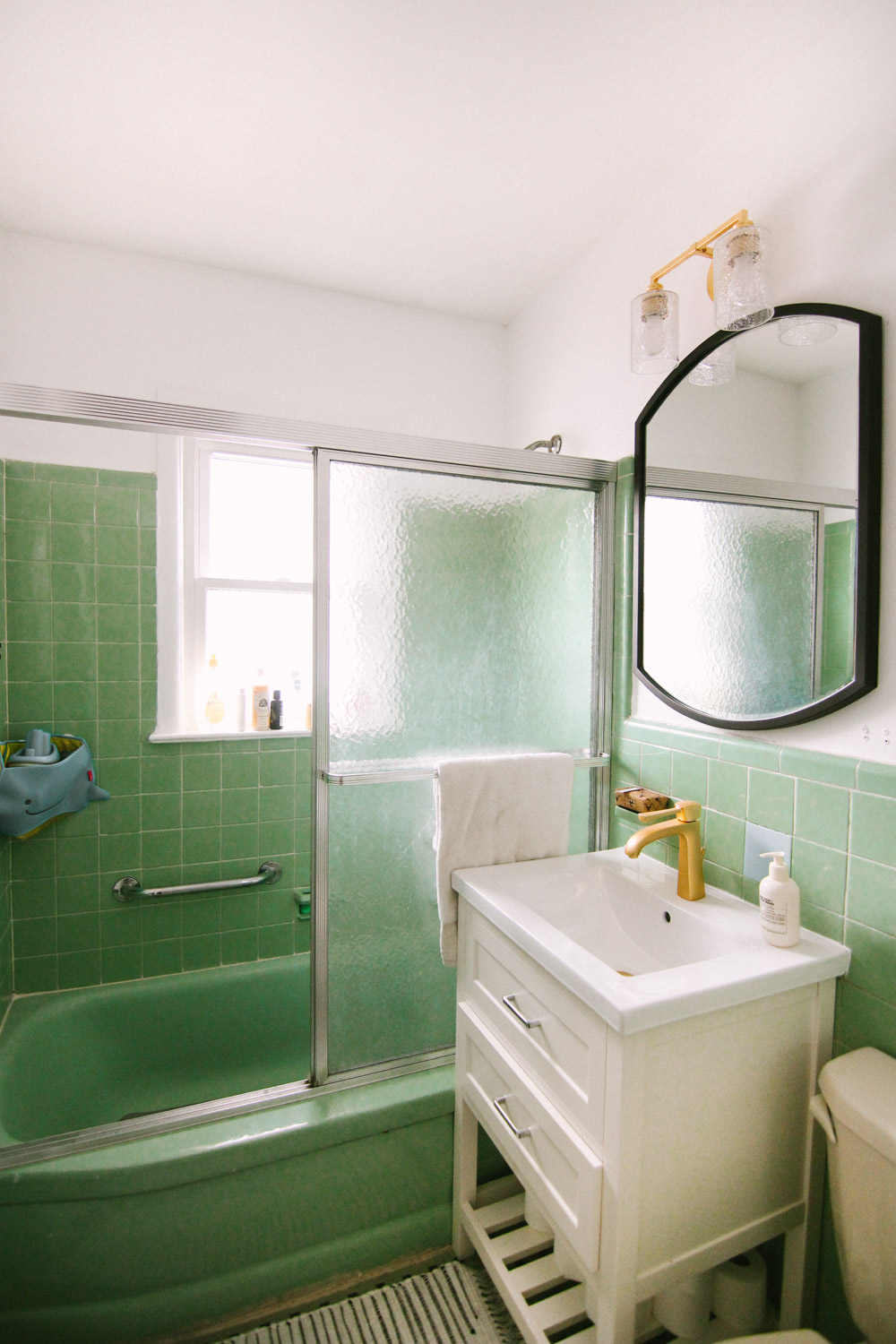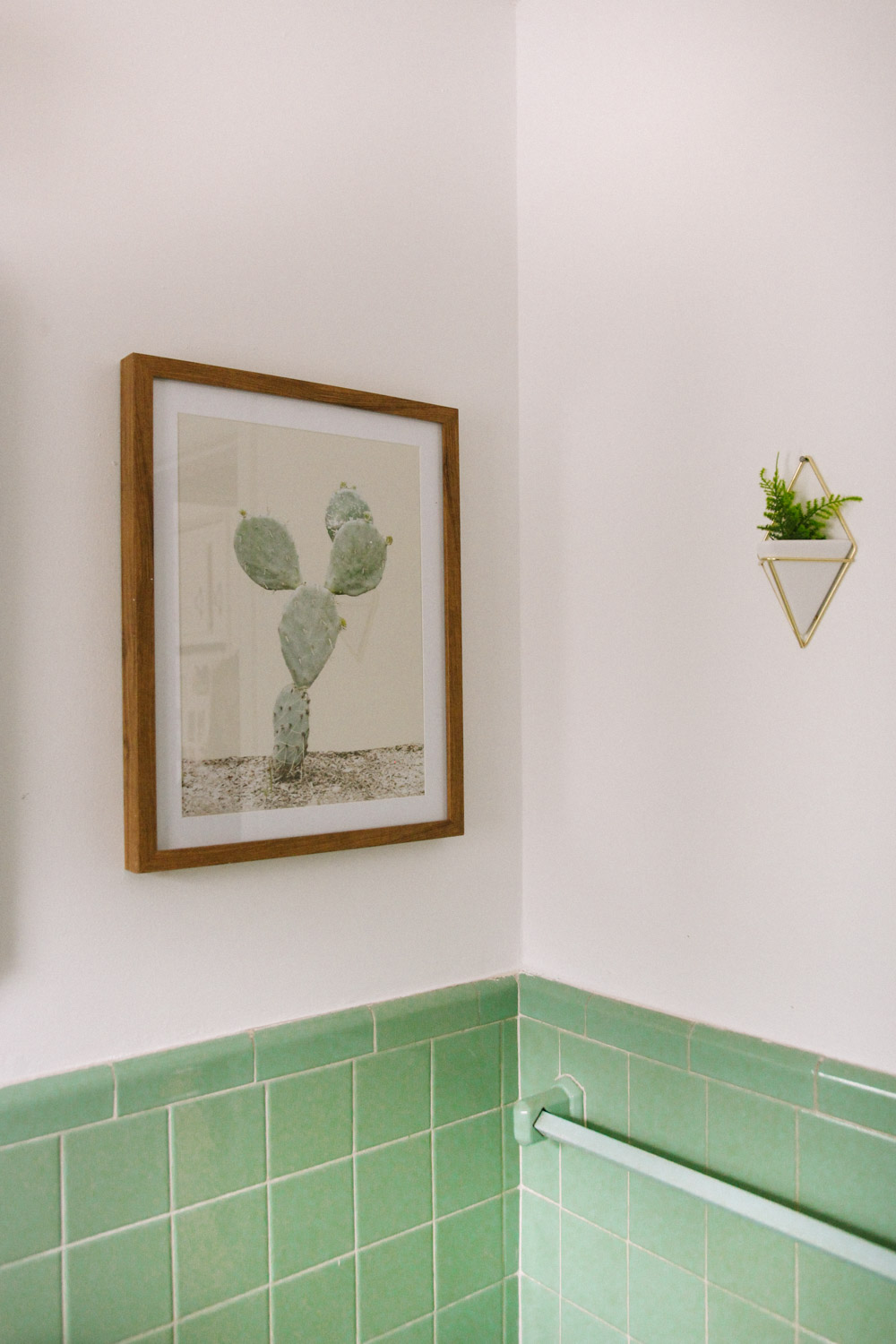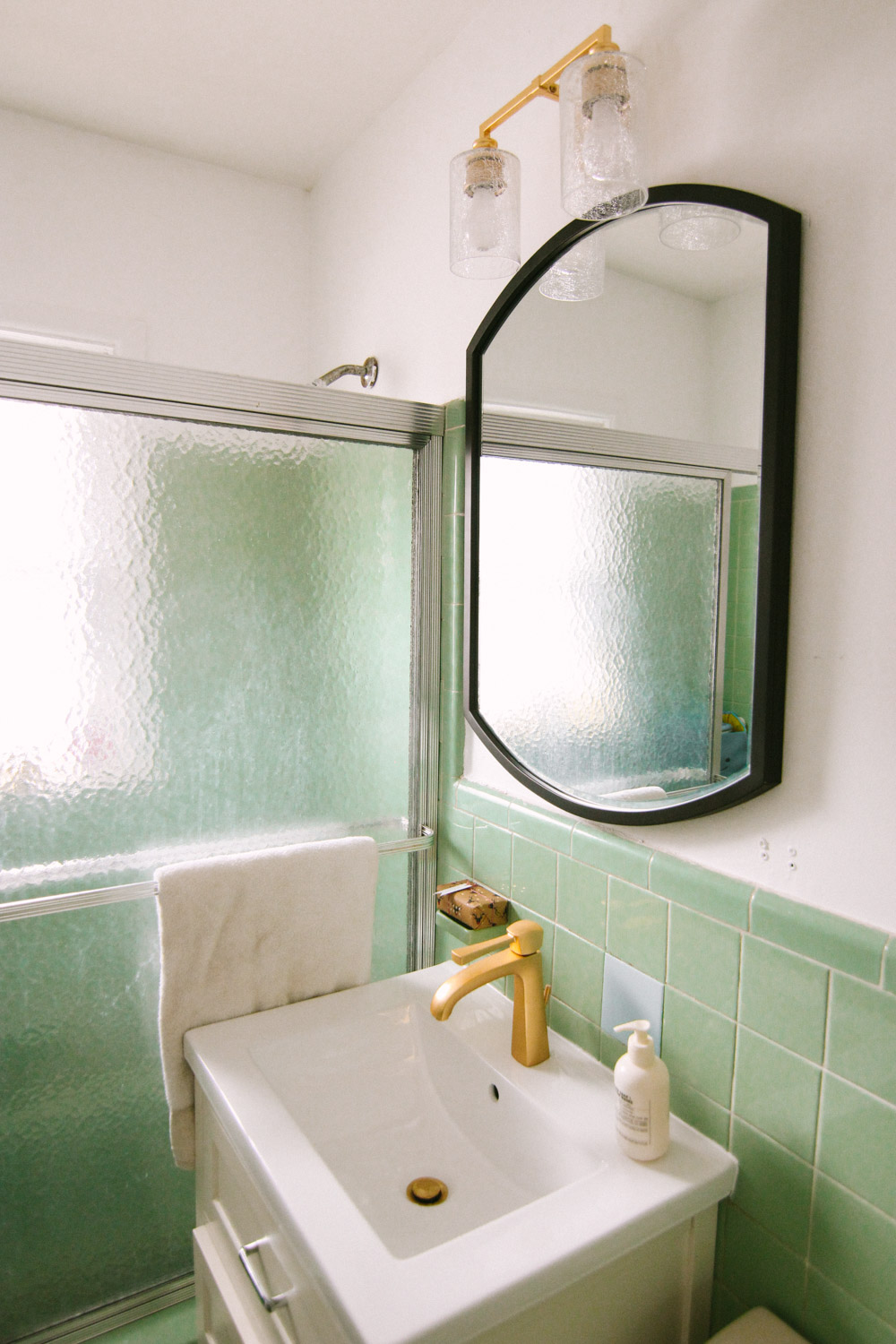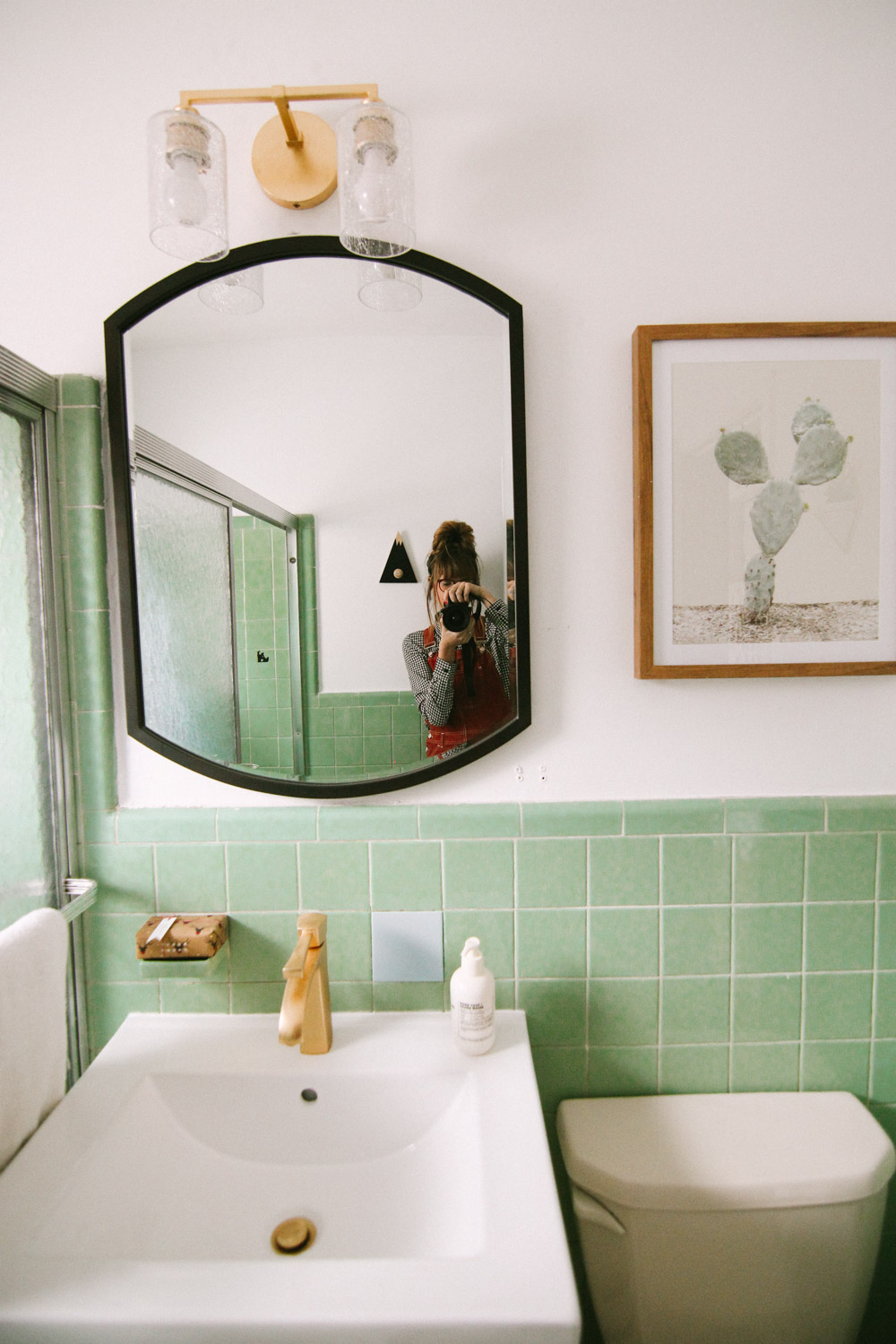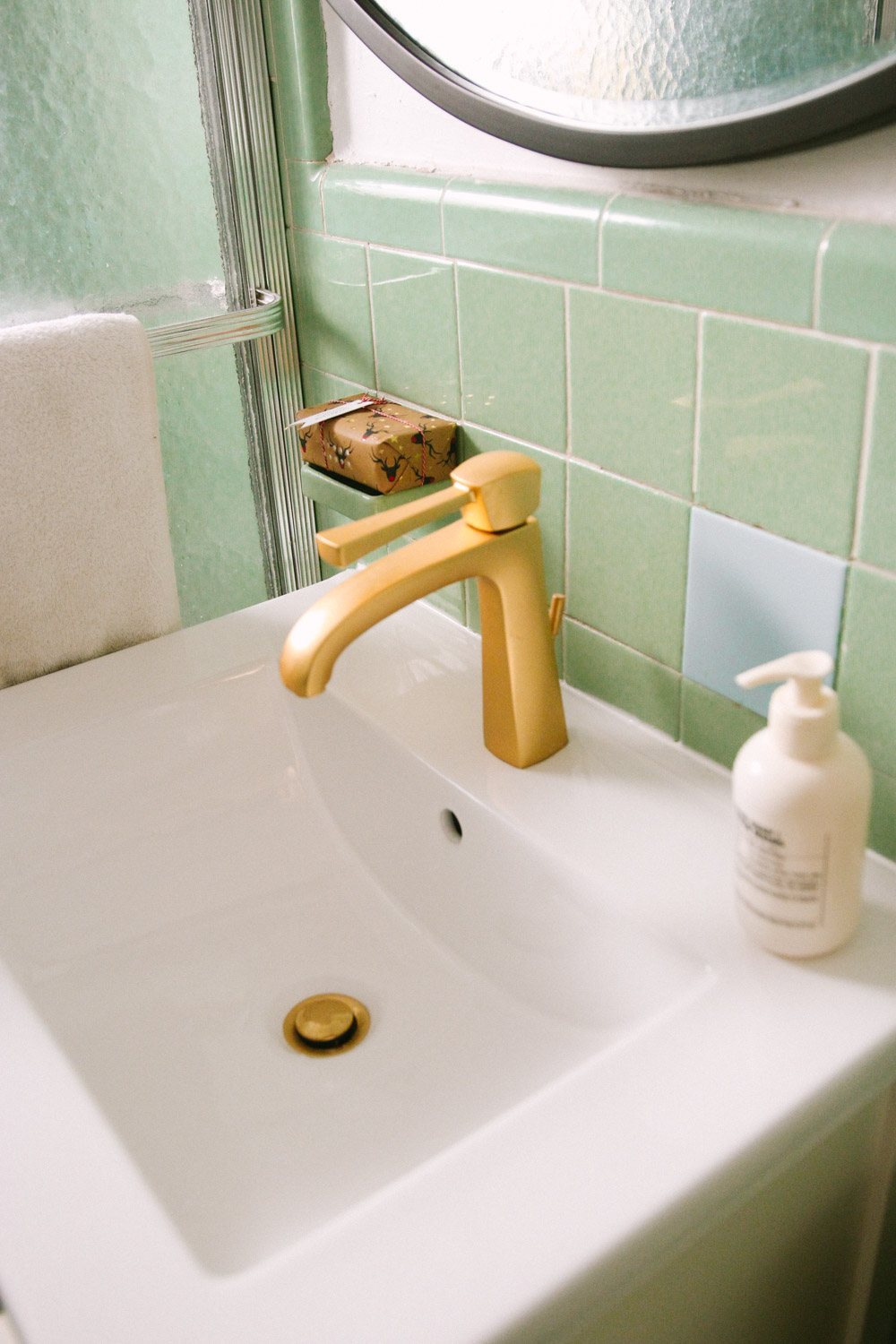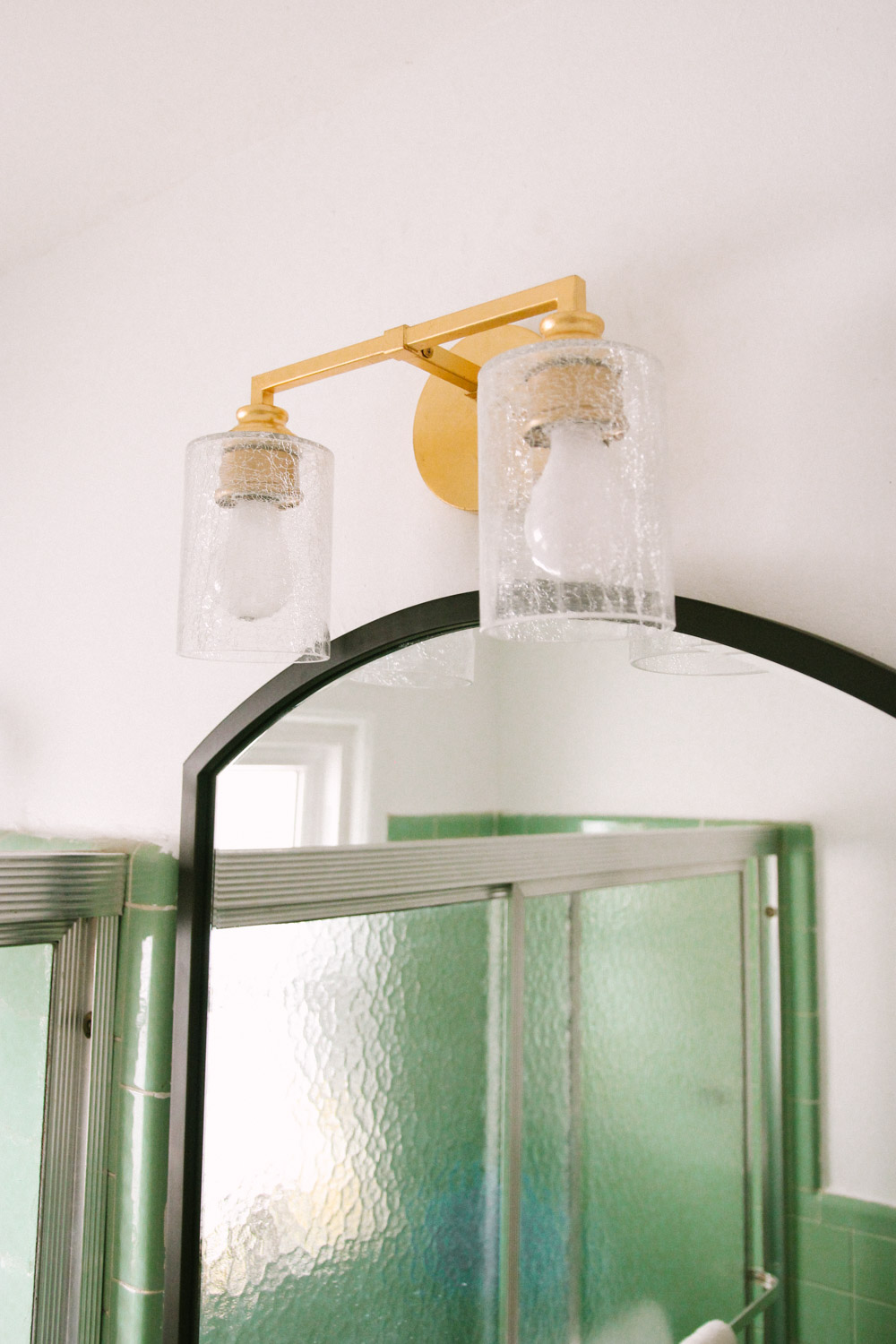 *Thanks to Wayfair for partnering on this post!
---