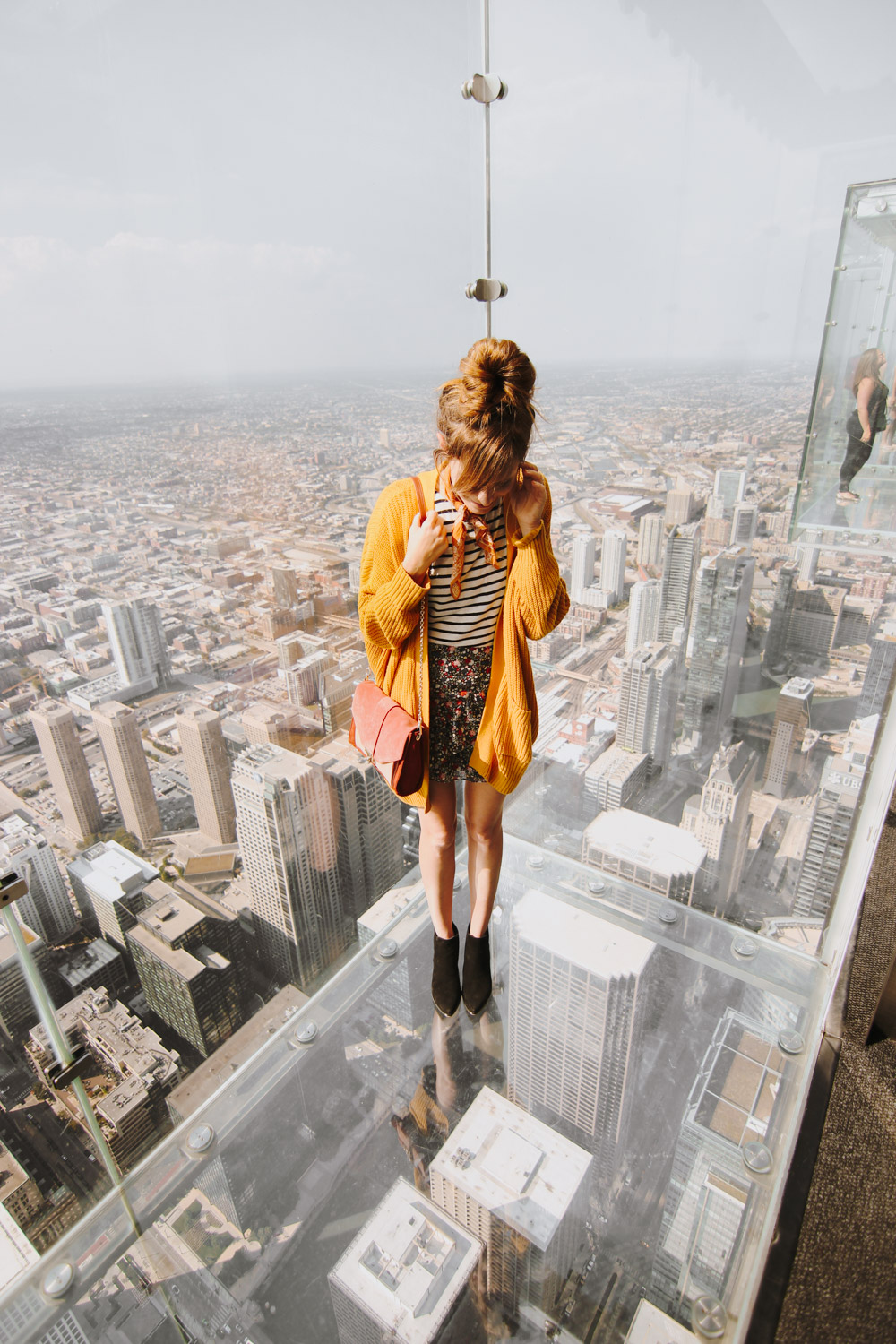 I popped into Chicago briefly for work, and it was my first time EVER visiting! It has been on my list for so long, and I am so happy I finally was able to experience some of it first-hand. I wasn't really planning on doing a "guide" because I was only there for 2.5 days, and it's such a huge city with sooo much to do, but I had some requests from you all to share where we went and what we did! So here is my non-expert guide on what we did on our trip. We felt like we fit a ton of things into a small amount of time! Here's our favorites/recs:
Getting Around: We rented a car, because O'hare airport is about 40 minutes outside of the city + we needed it for work, but it is definitely not necessary. We ended up paying $40 to park downtown when we went to Willis Tower, which was a huge bummer. We used the train most of the time, and the car was not necessary! I recommend just relying on public transportation.
CHICAGO THINGS TO DO:
Willis Tower Skydeck
Is this touristy? Yes. But I would do it all over again. It was an incredible view, and created amazing pictures too. A must-see, but try to go on a week day when the line is much shorter.
CloudGate/ The bean / Millennium Park
This was one of my favorite things we did on this trip. I had seen the bean for so many years, and always wanted to see it so badly. It is stunning the way the city reflect into it, and you can walk under it, which I never realized!
Walk Around Wicker Park / Bucktown
Two adorable neighborhoods that sit side-by-side, and worth walking around
Logan Square
North Milwaukee Ave was filled with fun bars, restaurants and coffee shops. It wasn't AS happening as Wicker Park, but we were glad we popped in and walked over
Lincoln Park
This was my brothers favorite neighborhood! It was a super charming spot, and we stopped into Lou Malnati's to try some deep dish, grabbed a Devil Dawg + had some ice cream along the way. It definitely had some chain stores (which are not my favorite to see when traveling, because I like to stick to local spots) but it was a cute neighborhood worth popping into if you have a few hours!
Wrigley Field
We just drove by Wrigley Field, because my brother is a huge baseball fan! It feels historic, and there's plenty of great bars to pop into if you don't have your 11 month old with you (ha!)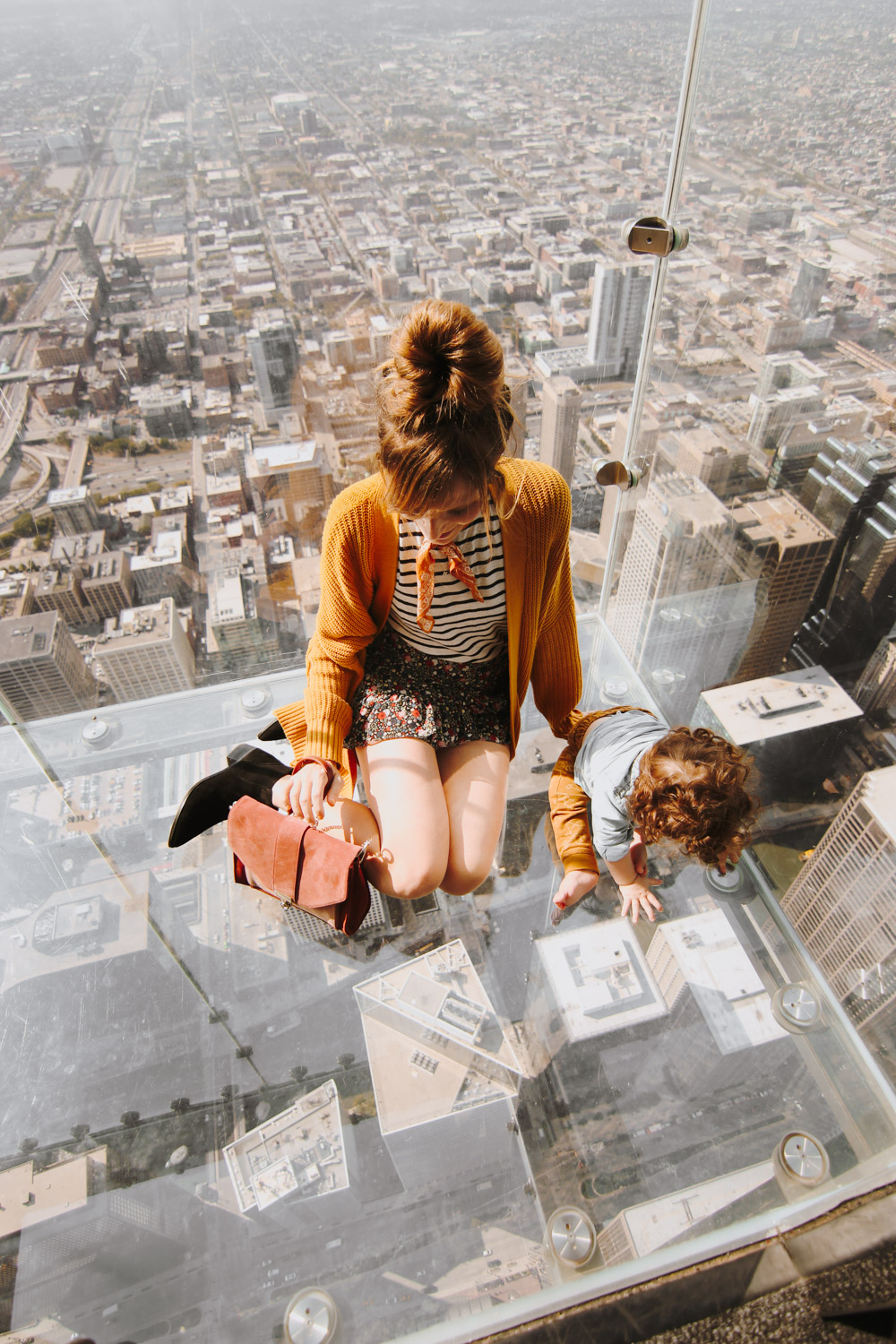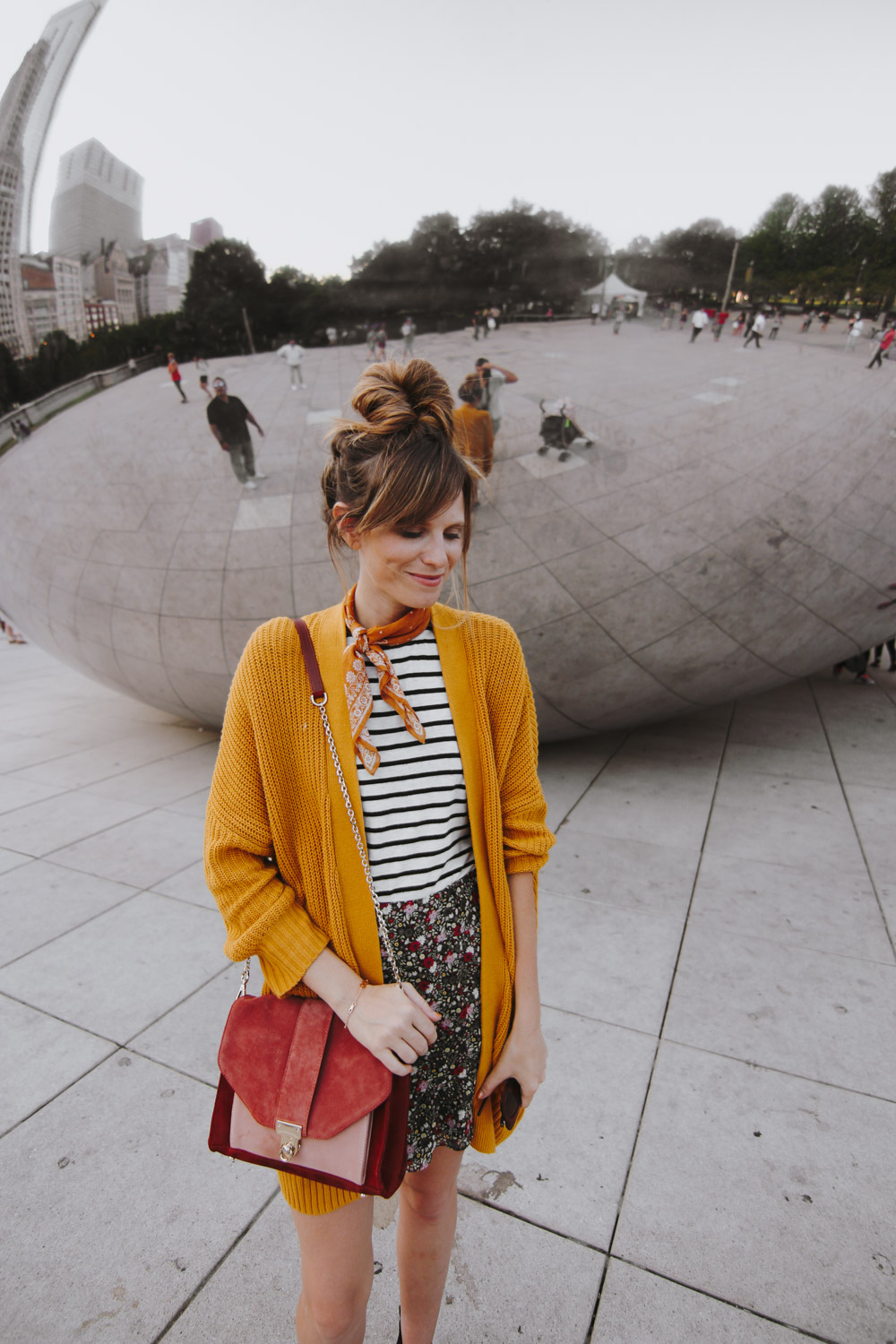 CHICAGO PLACES WE ATE
Longman & Eagle
Got a great recommendation to try brunch here, and brunch we did! I had a delicious parfait, and we tried this epic waffle with blueberries. It did not disappoint!
Big Star
We went for dinner here one night, and it was PACKED even on a weeknight. The atmosphere is great, there's outdoor seating and the tacos were delicious. The only negative was they had no highchairs, so Hudson was on my lap!
Ipsento 606
We stopped in here for an iced coff on a hot hot day, and the place is really cool to hangout and get some work done!
Mahalo
Ate dinner here on night number one and had some delicious poke!
Stan's Donuts
omg please do yourself a favor and go here. The donuts were delicious, and it's so cute inside! Plus it is right off the train, so it's easy to get to!
Jeni's Southport Ice Cream
I didn't realize this was a chain, but the ice cream was still incredible.
Lou Malnati's
We heard this was one of the top spots to try deep dish, and I don't have much to compare it to, but the pizza was delicious!
There's a Chicago vlog coming soon, stay tuned!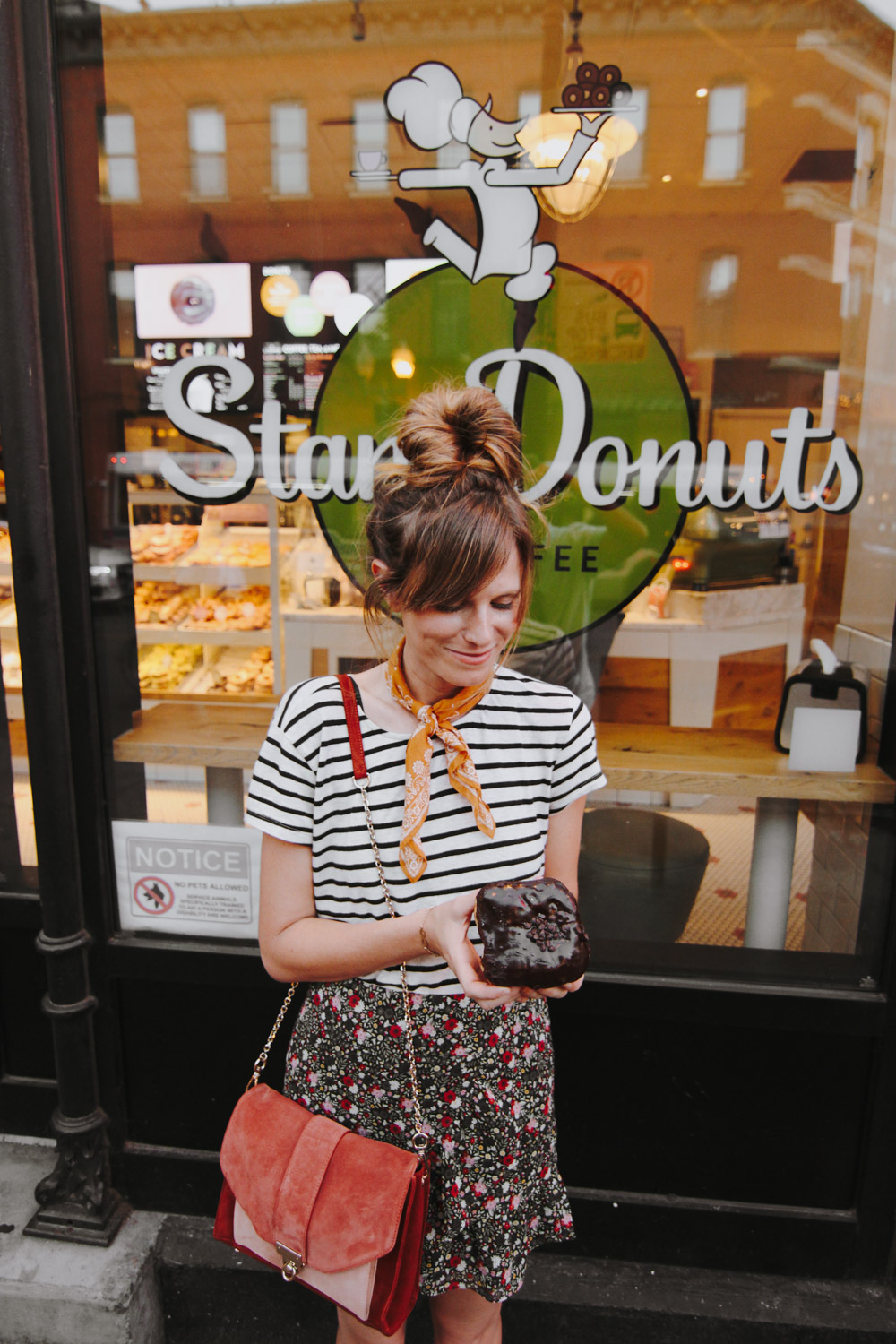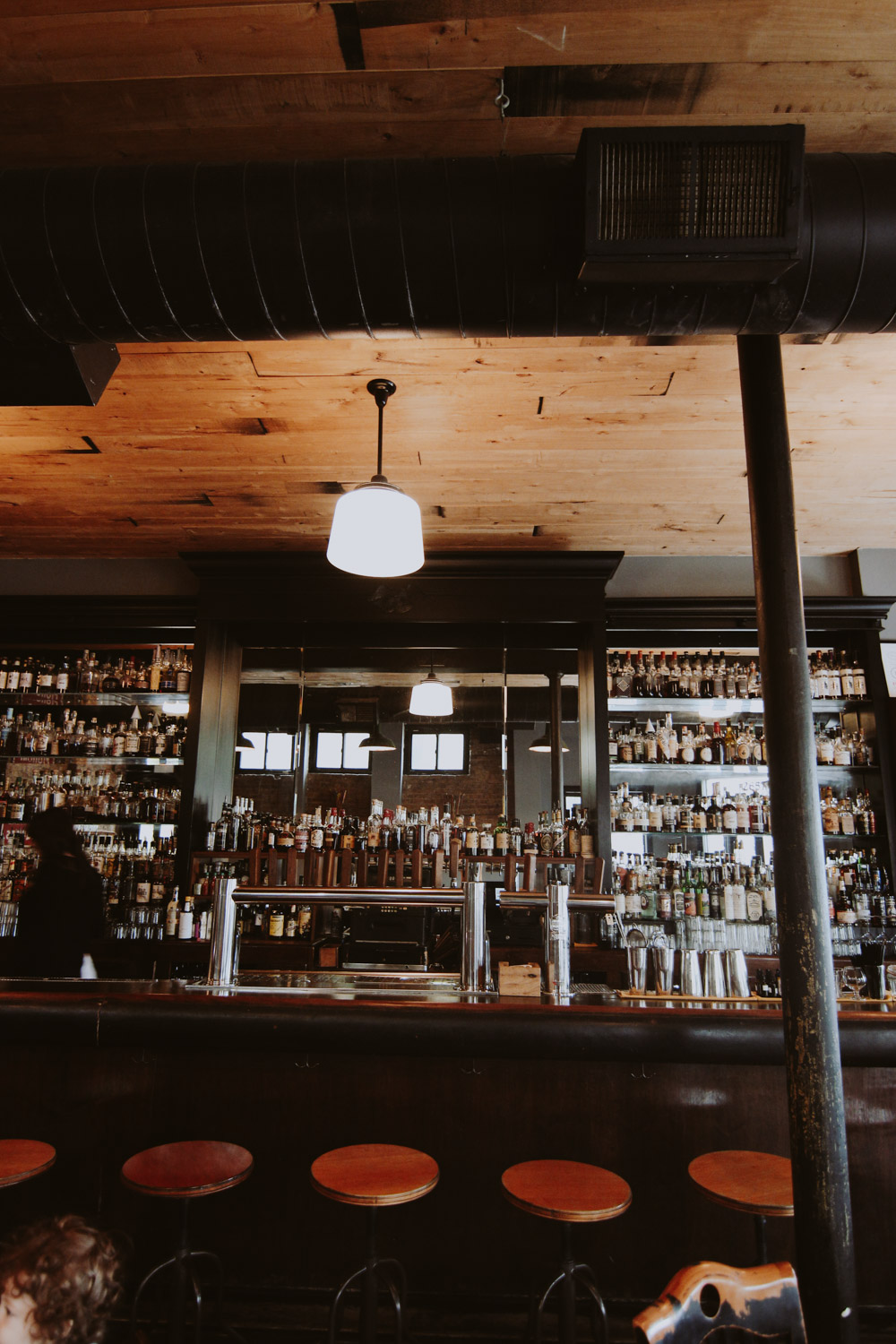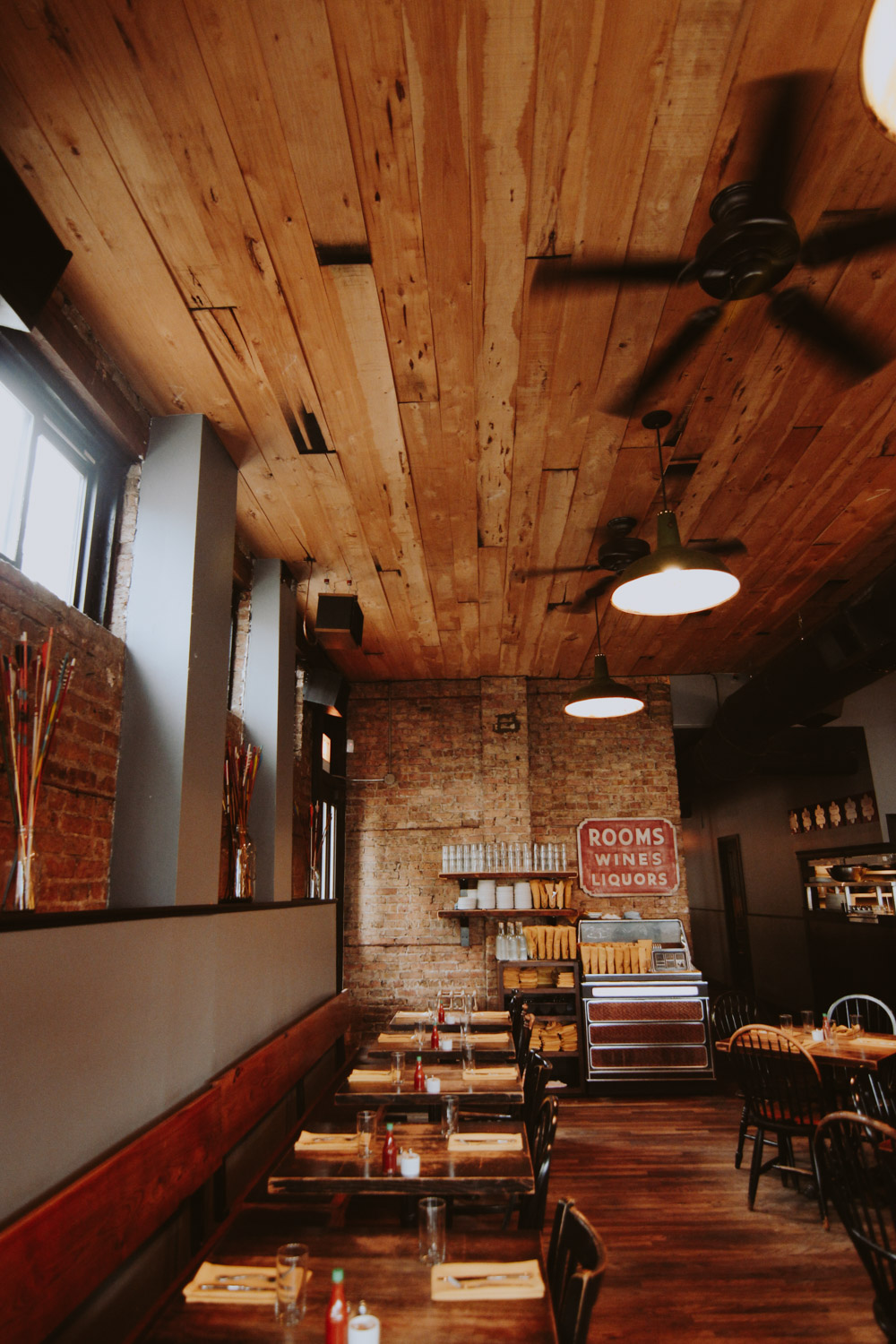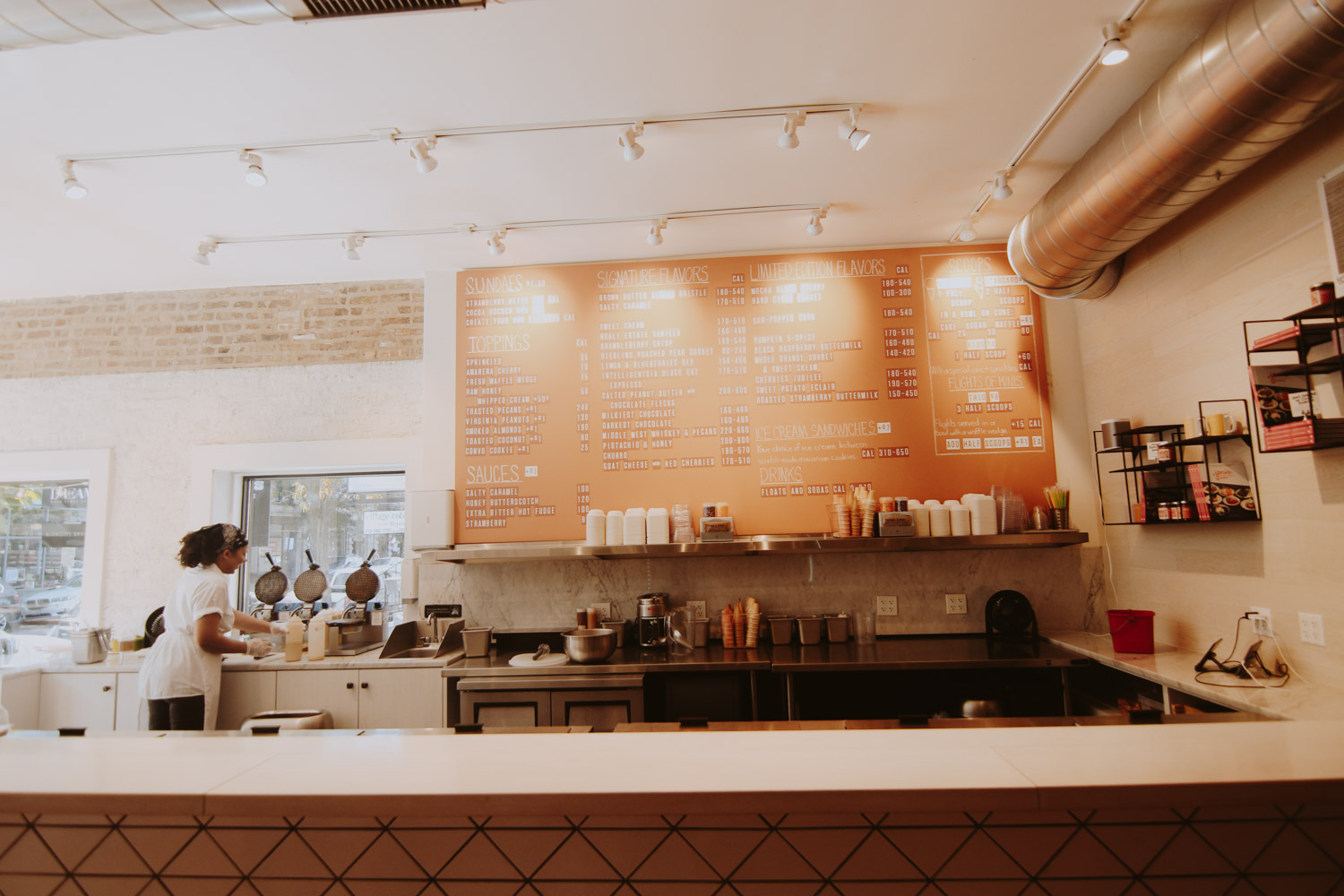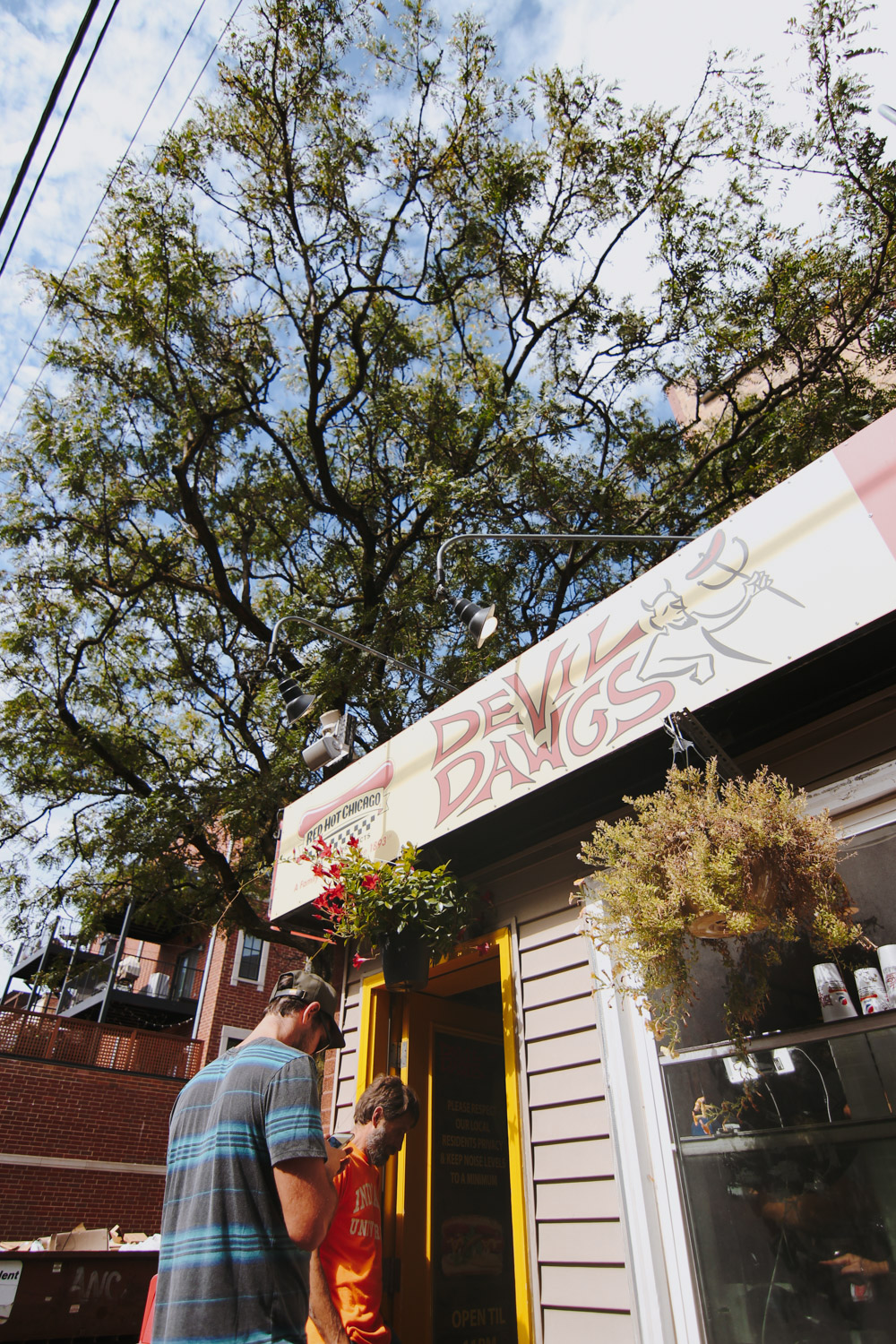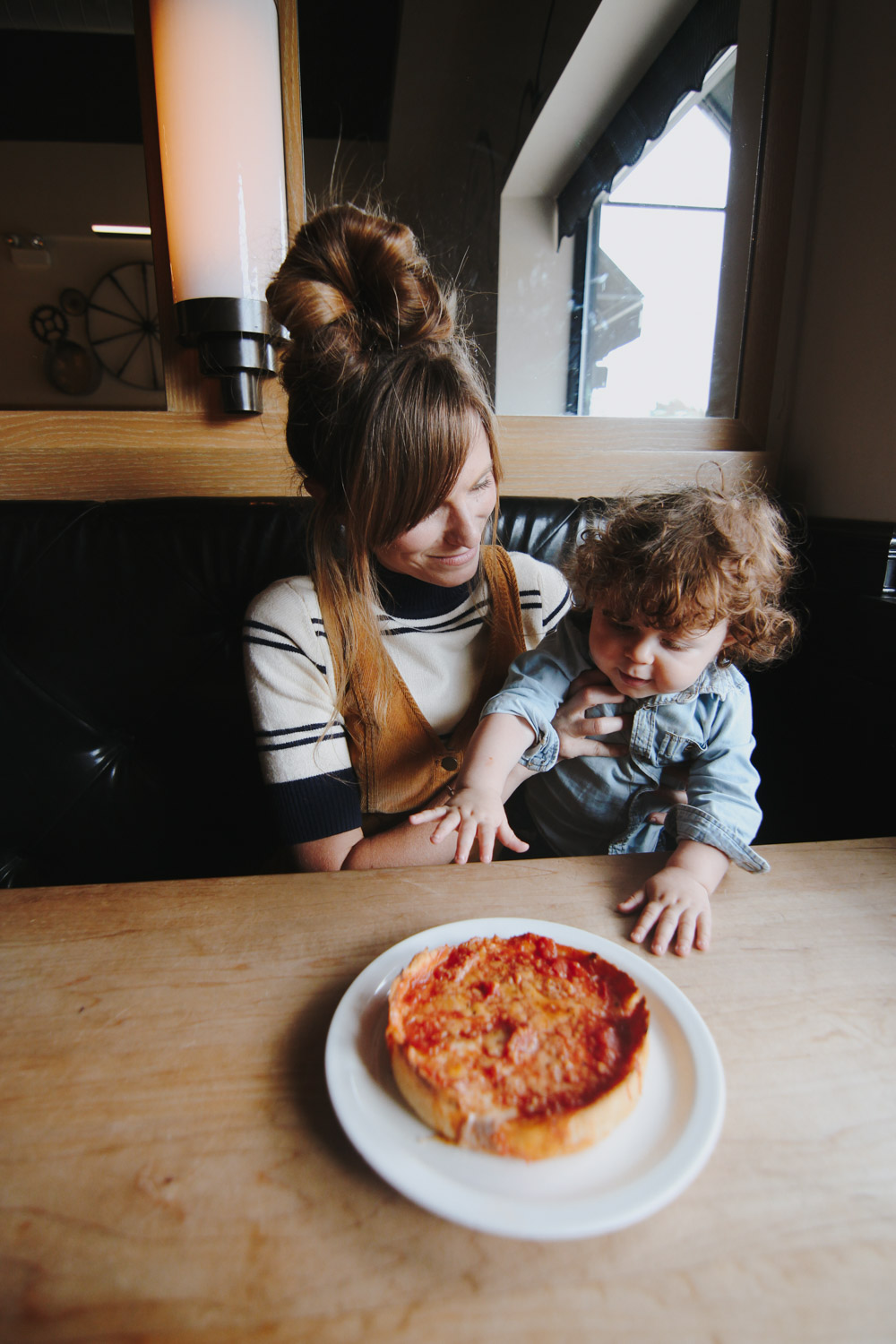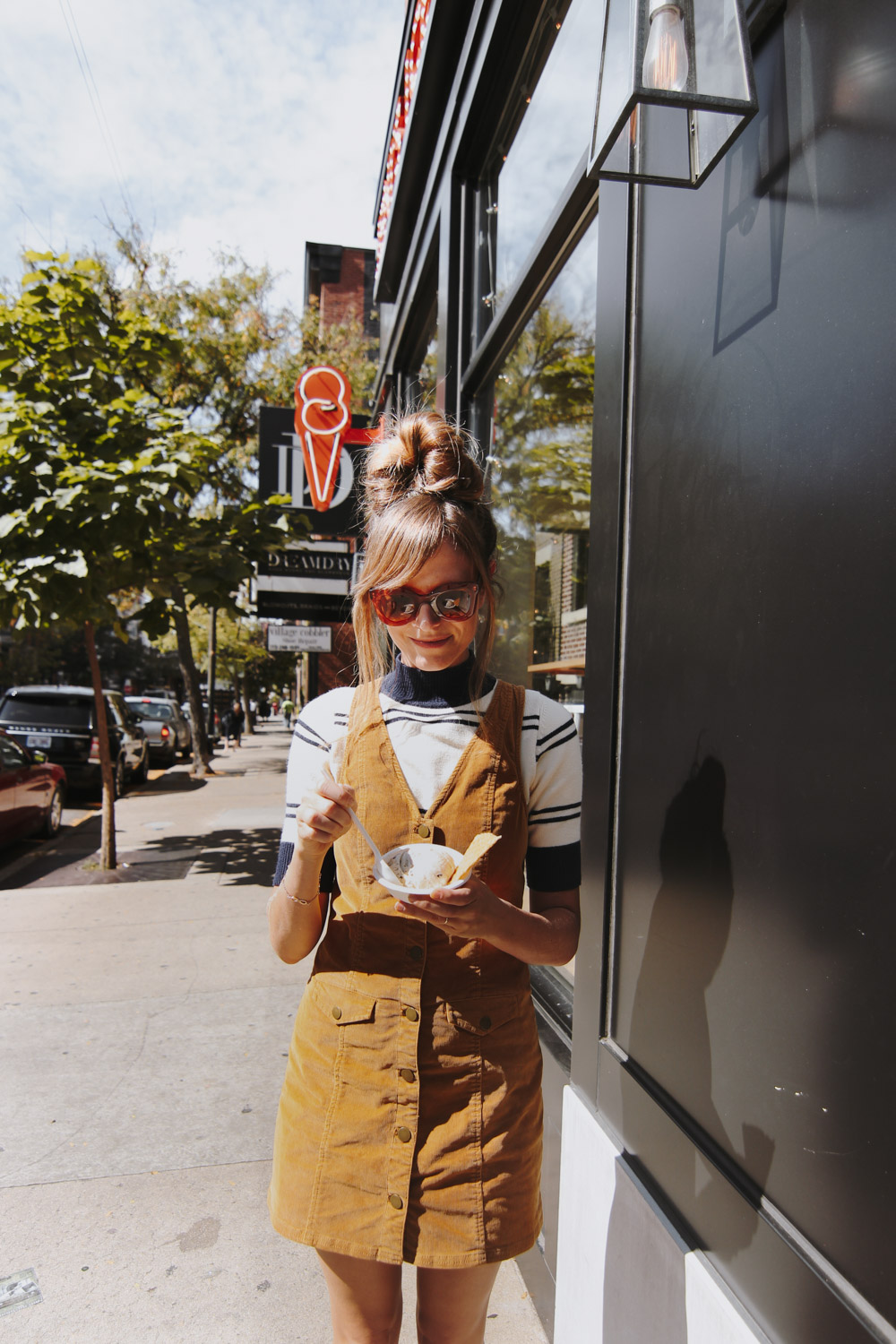 SHOP THE POST:

---