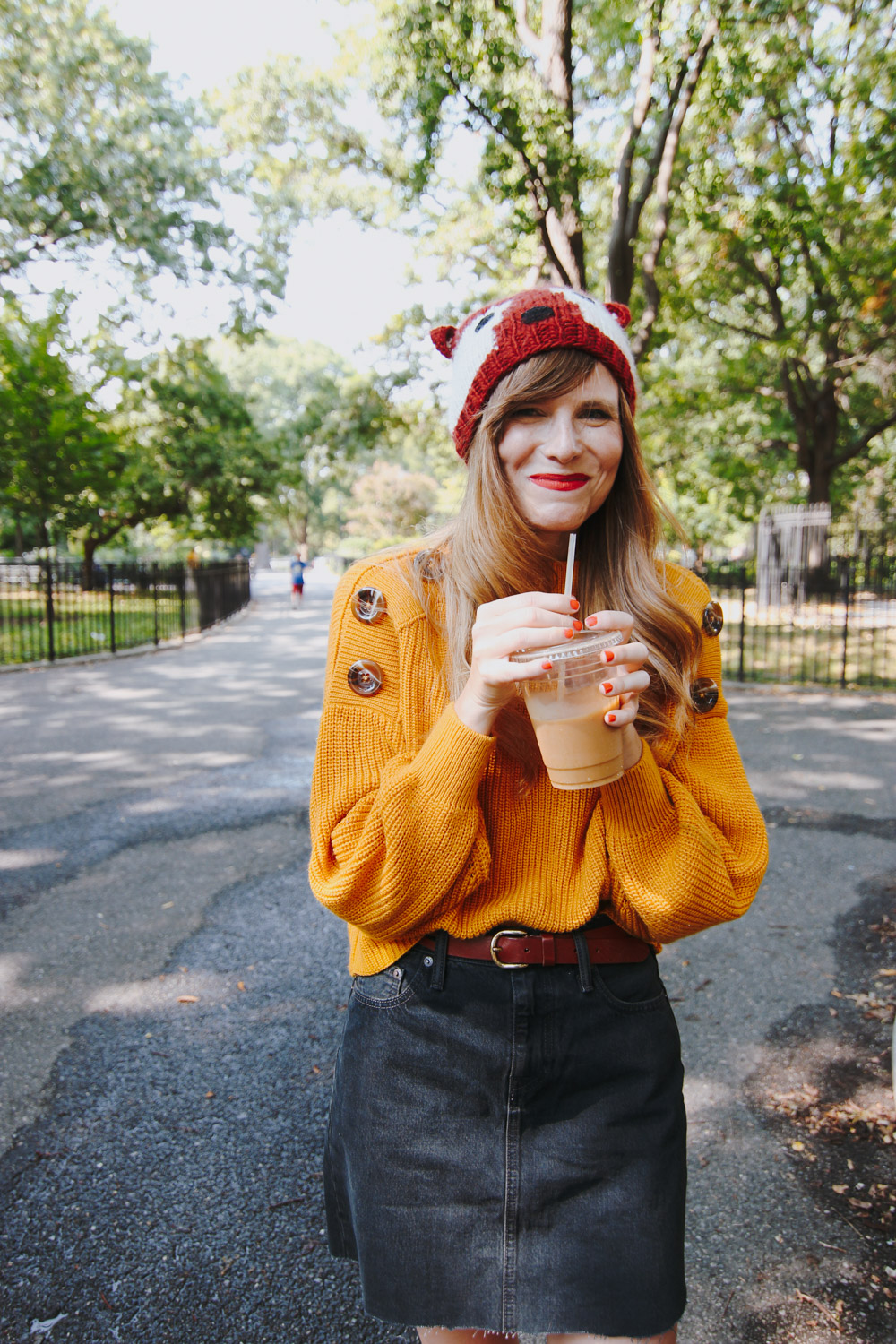 When I asked you guys what you were most interested in seeing on IG Stories, many of you mentioned styling tips, shopping tips and more fashion posts overall. I am excited to introduce my very first "1 piece 3 ways" post, and I am beginning to dabble in lookbook/styling videos as well! They are really fun to shoot and edit, and I hope that they can help you guys if you're ever in a pinch and don't have an outfits top of mind.
I also love the idea of focusing on re-wearing VS constantly shopping for new pieces. A basic black skirt (this one is from Levi's, and this Madewell one is great too) is a must-have, because you can re-wear it sooo many ways! Here's my 3 favorite ways to style this skirt for the Fall!
P.S. I over on the AMP3PR blog dishing all about what it's like being a blogger! Make sure to pop in and read it!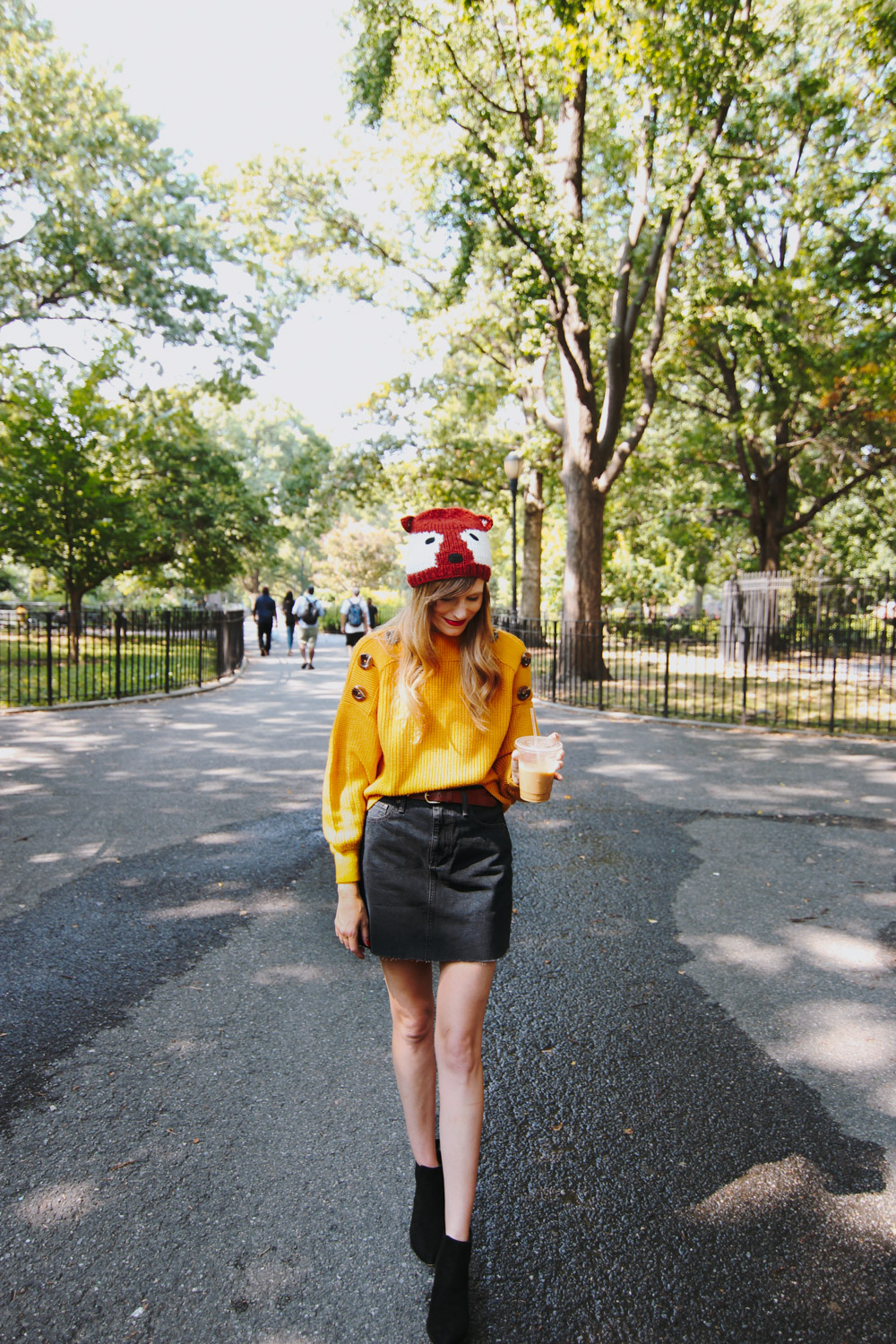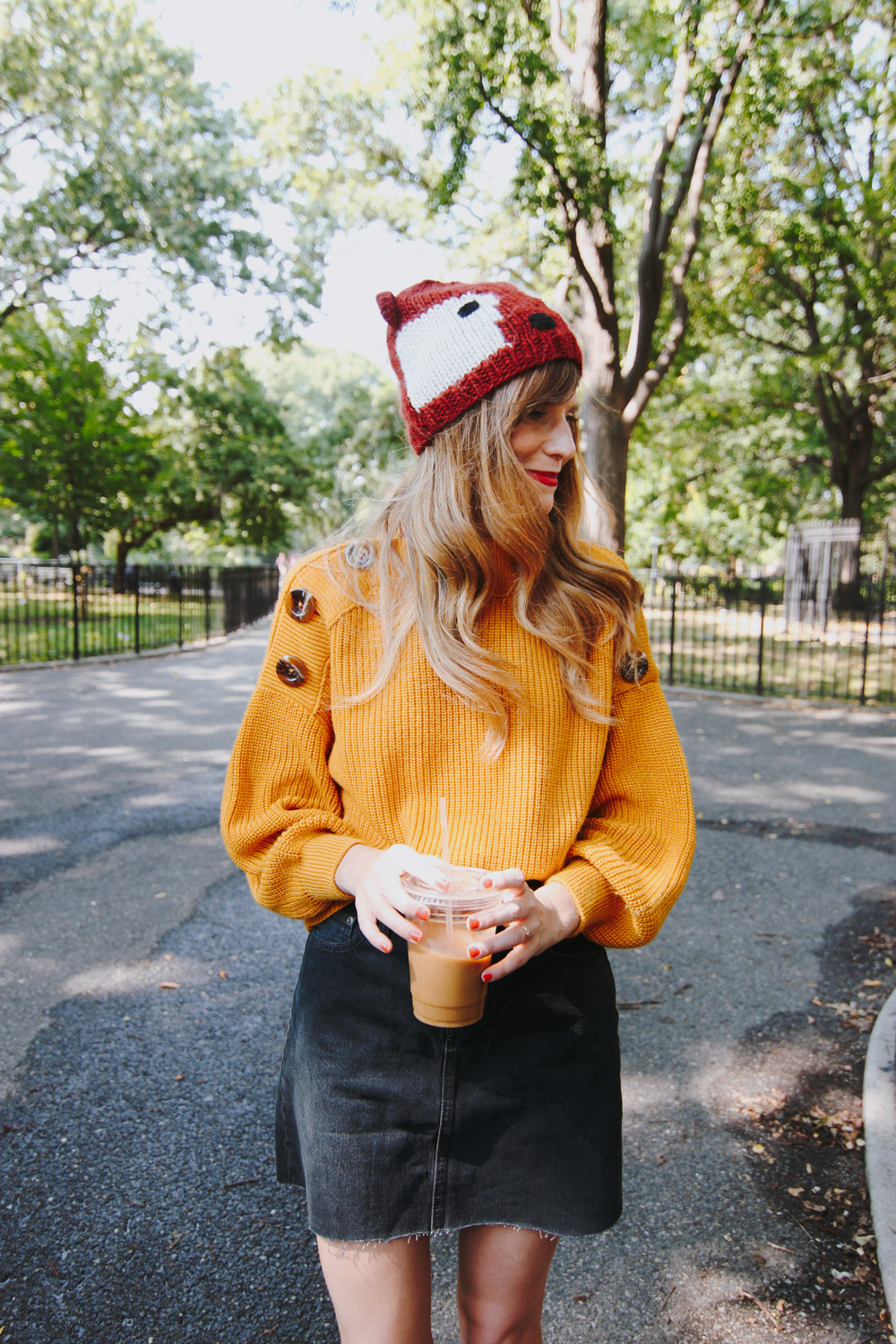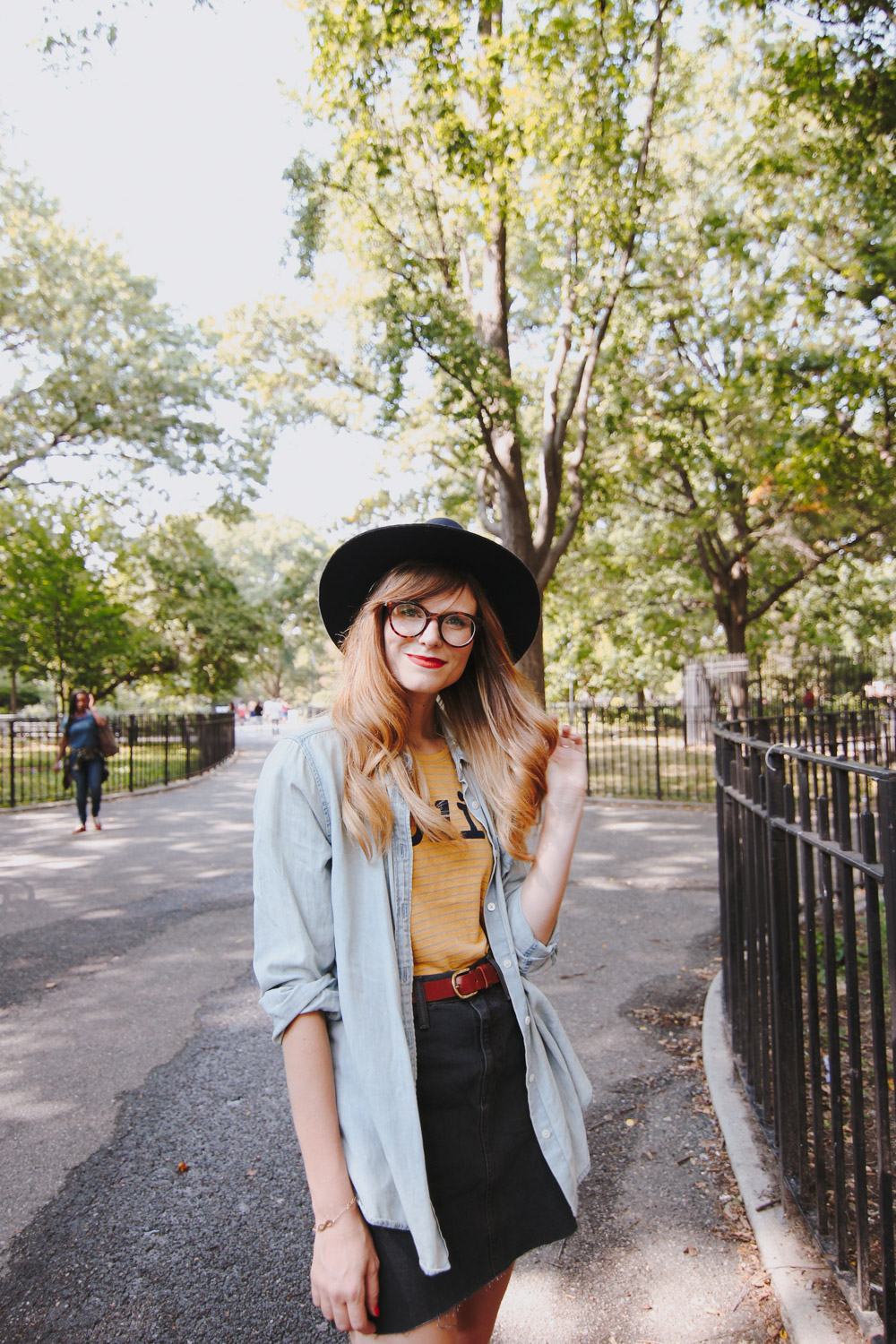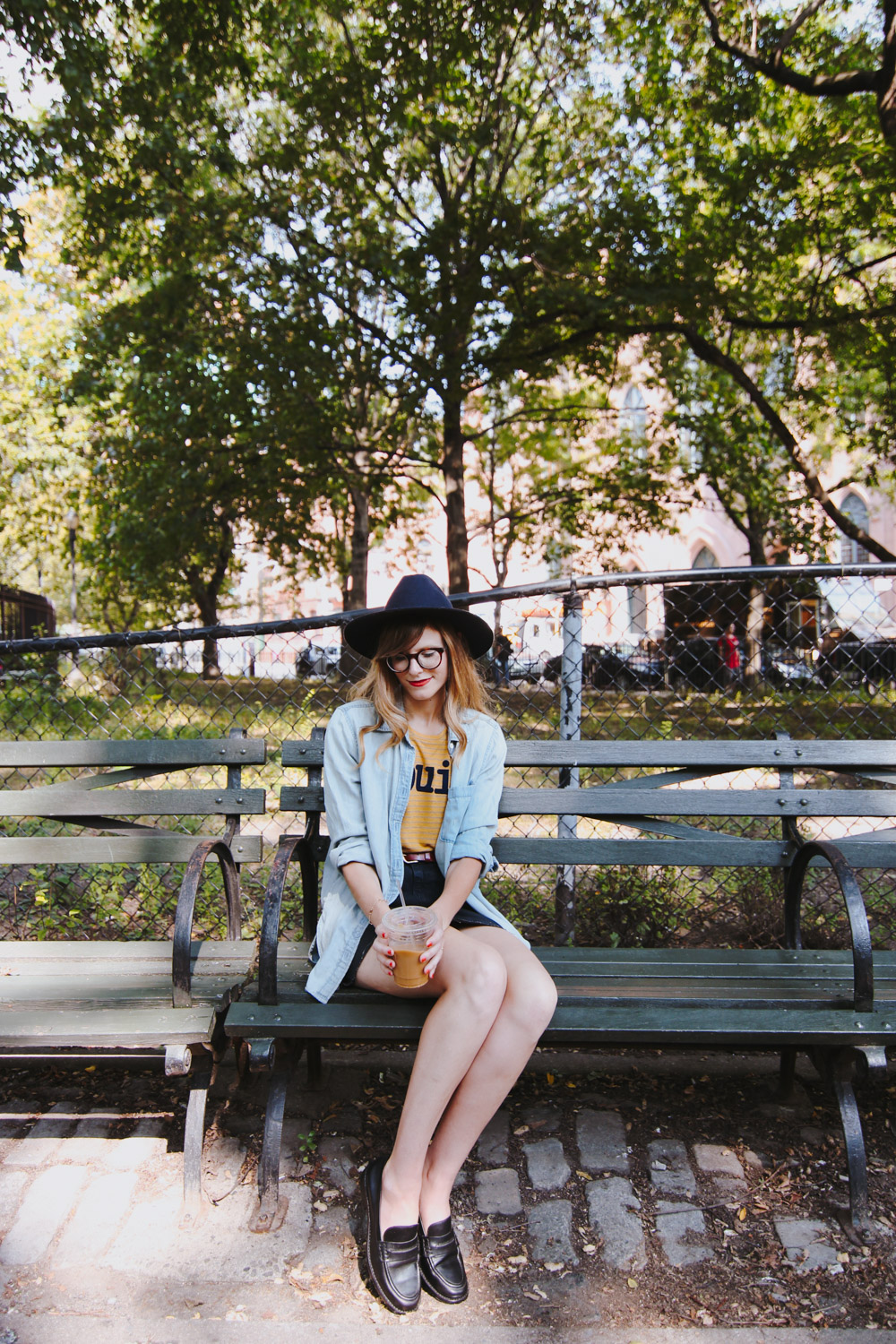 2. Dress down your black skirt for a day of wandering around the city with a tee, a chambray and some loafers. I love how casual this look feels, and the glasses just add to that "cozy fall" effect.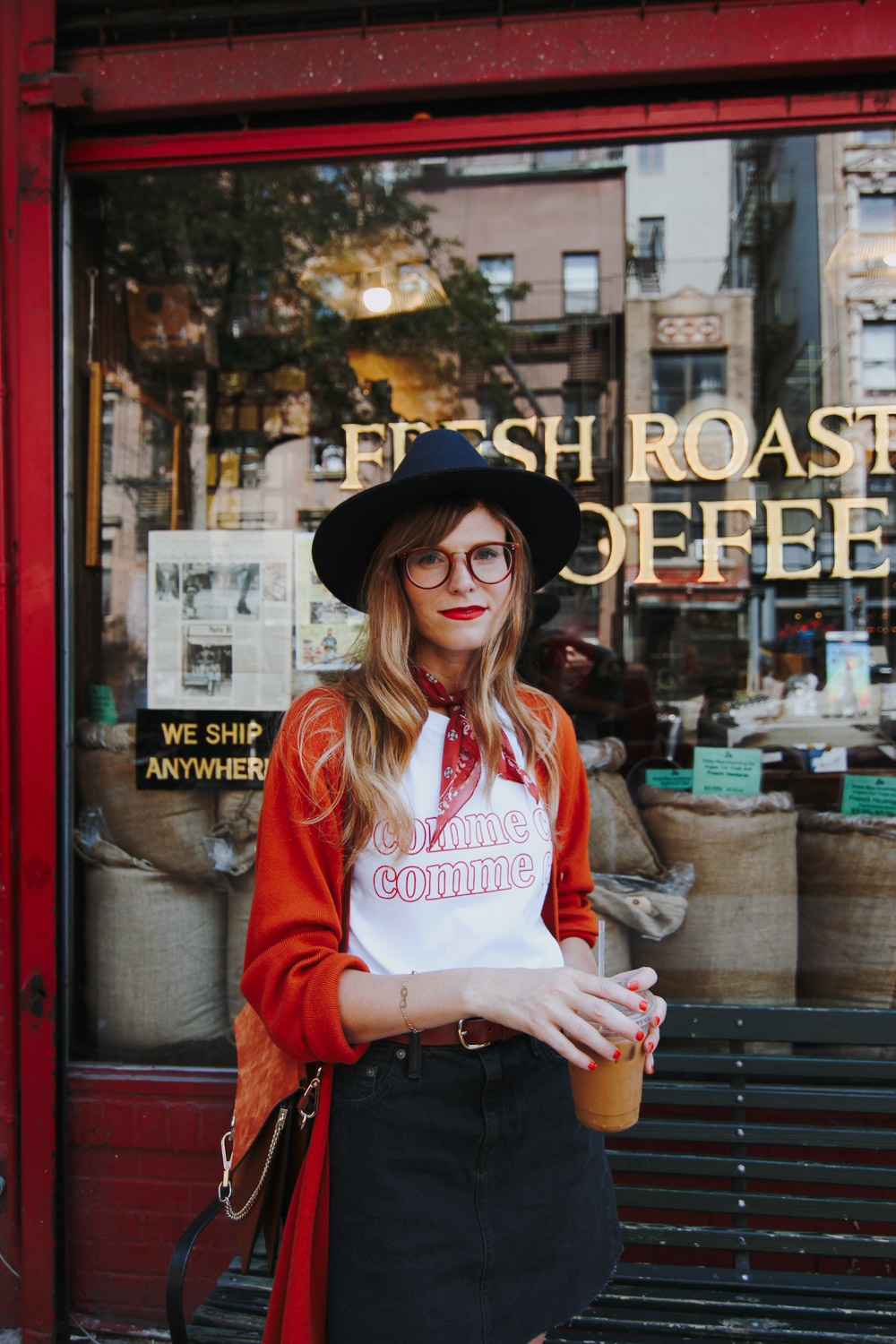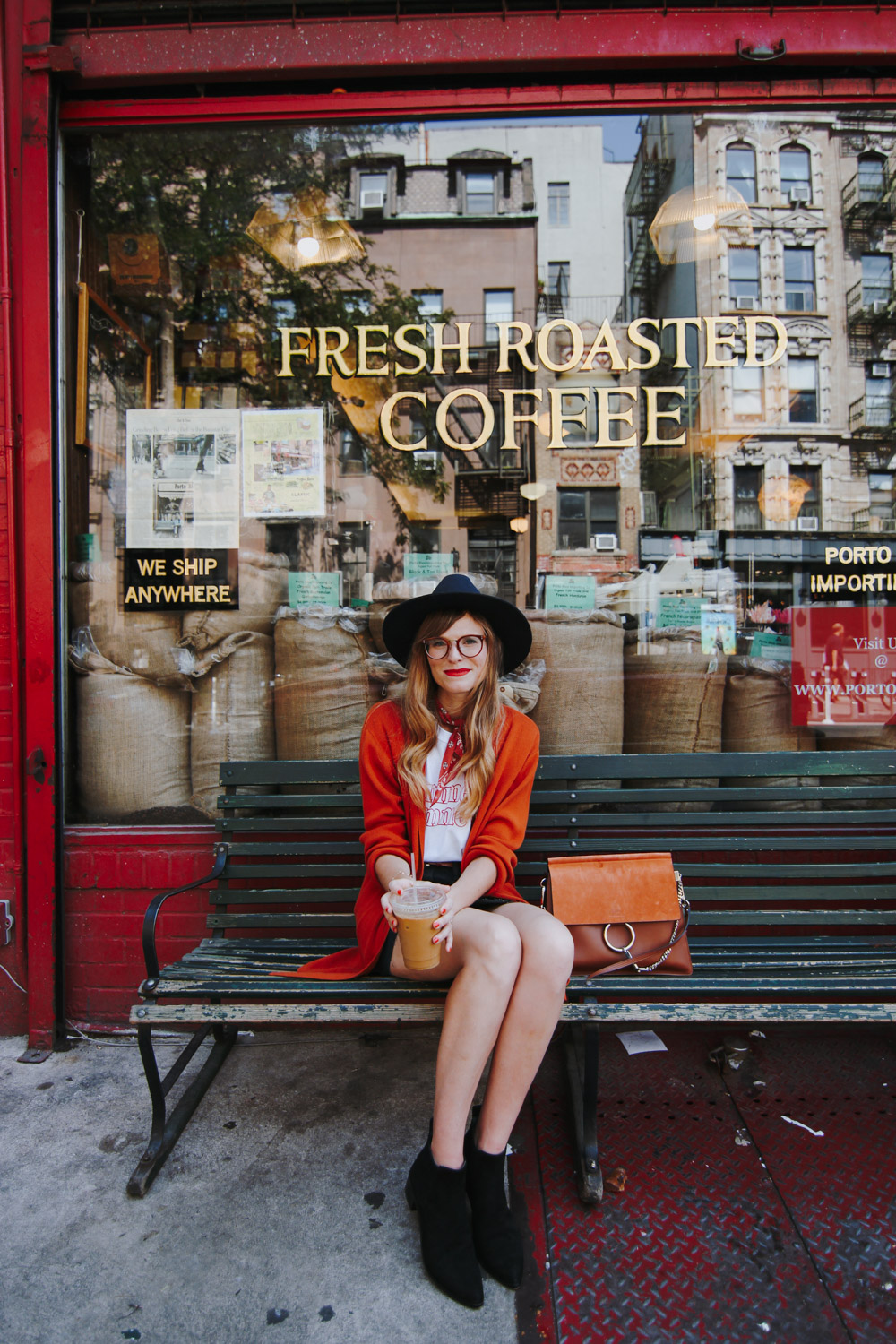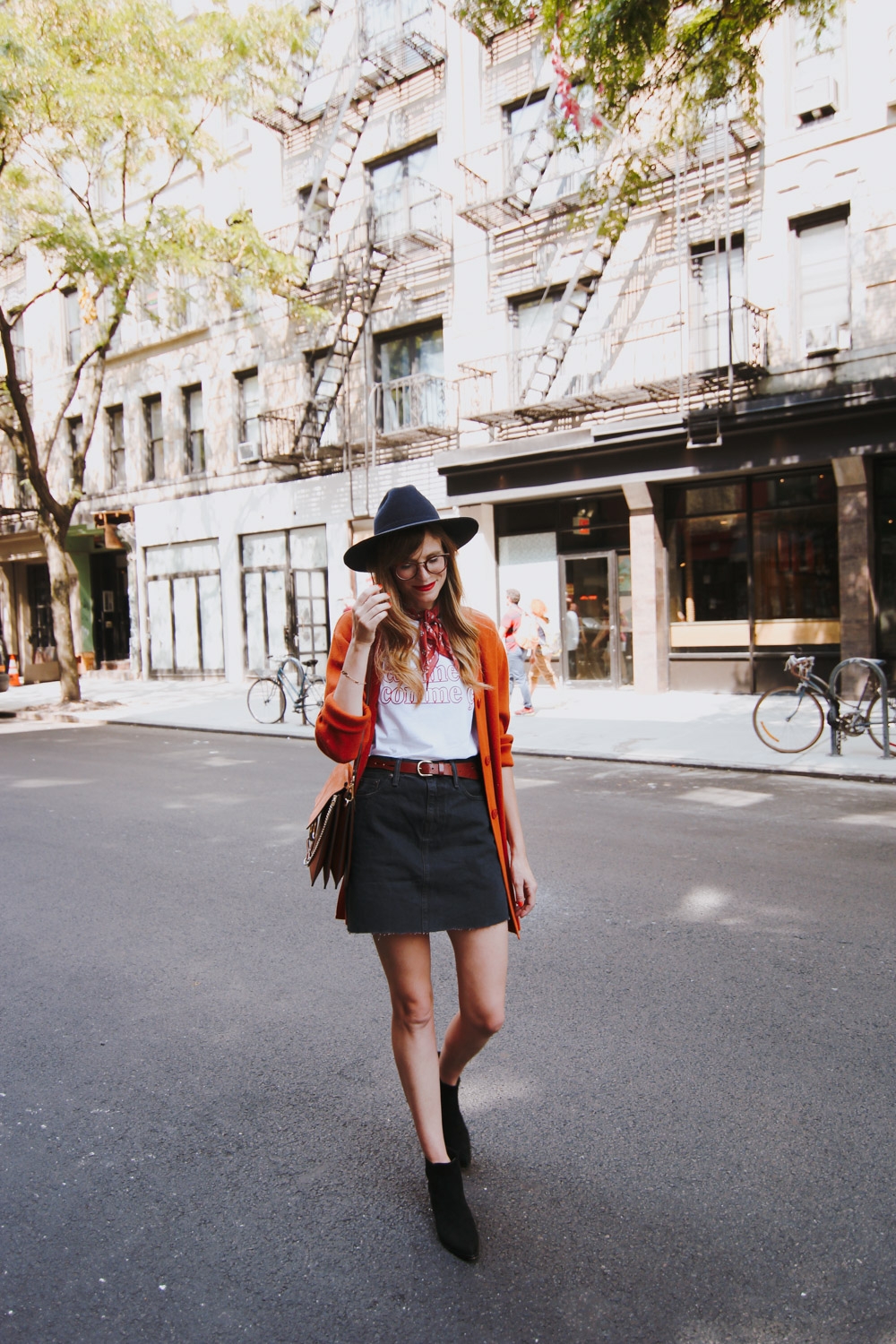 3. Add a cardigan and a bandana for a street style feeling. This would be especially cute with tights when the weather gets even chillier!
SHOP THE POST:

---