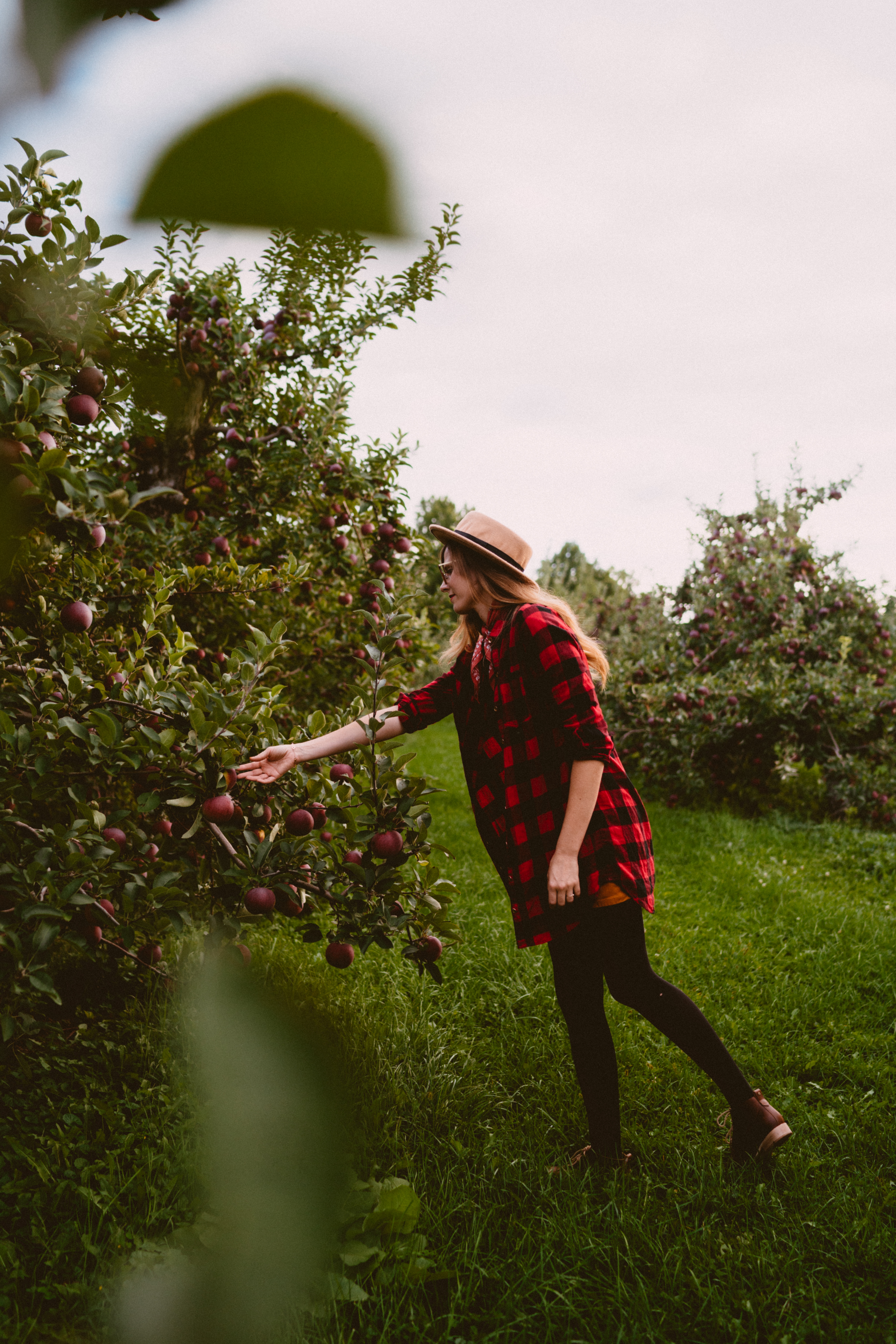 If you didn't realize it, Friday was the FIRST DAY OF FALL. This is my absolute favorite season of the year (I know, I am basic AF) and I try to enjoy as many Fall activities as I can during these months filled with gorgeous weather. Most of those activities take place in our very own Upstate, NY because it isn't too far away from home, and Upstate NY is beautiful – Imagine my excitement when I learned I was spending Fall Day 1 at the Angry Orchard in Walden NY.
I hadn't been able to make it up to Angry Orchard last year, because I was about to pop out a baby, but I highly recommend stopping in after spending a full day on the beautiful grounds. I actually brought my mom with me, and am going to definitely return with Matt because it would blow him away!
When we first arrived, we took a full tour of the grounds. Everyone kept stopping to snap pictures, because it is so dang photogenic. The cider cellar is housed in the most gorgeous barn space, and the barrel rooms are equally as well thought out. Not only is the cider delicious, but the place it is made in is inspiring. Ryan Burk, the head cider maker, is so passionate about his craft and he's the kind of guy you just instantly like when you meet him. He's animated, intense, funny and you just want to get to know him.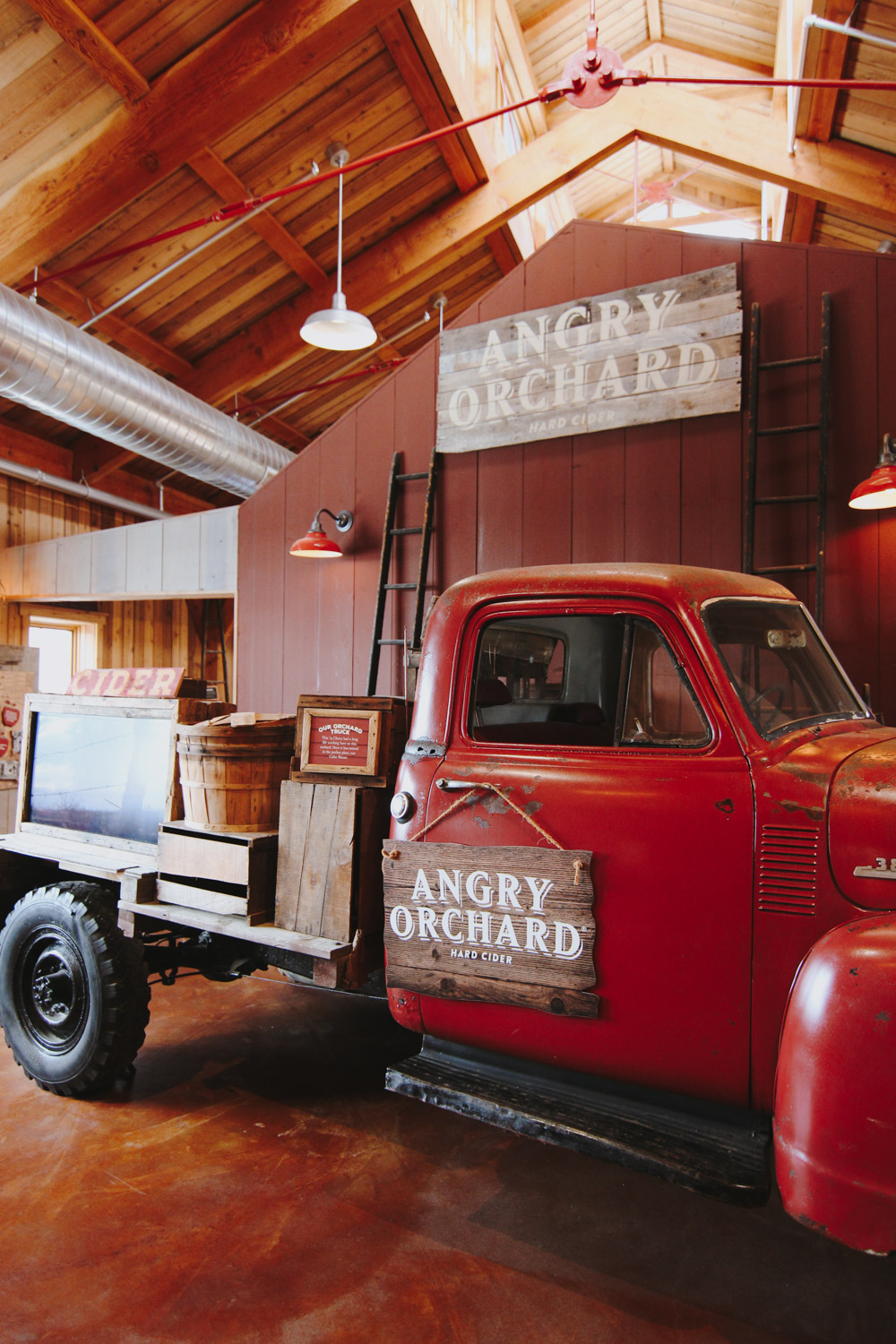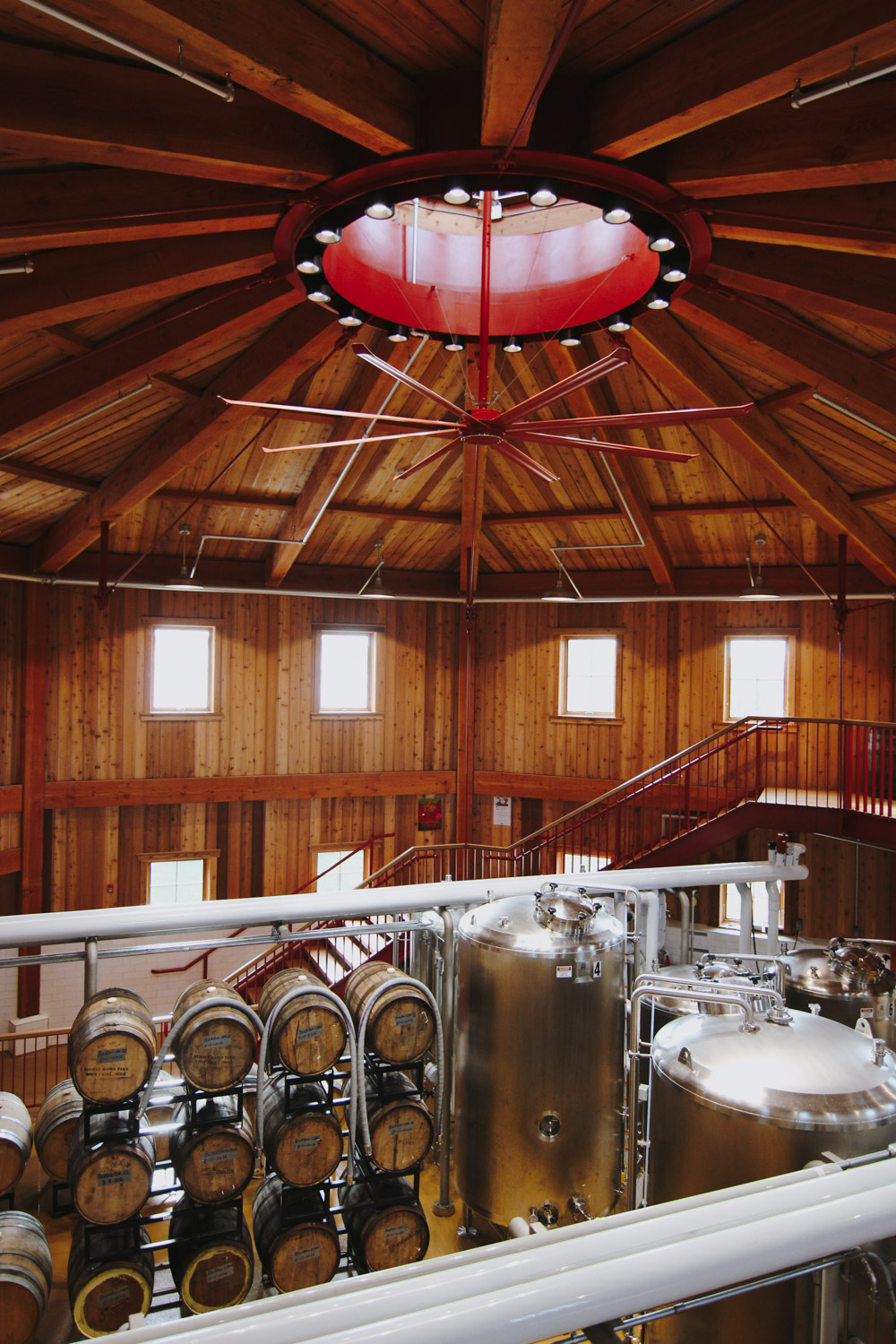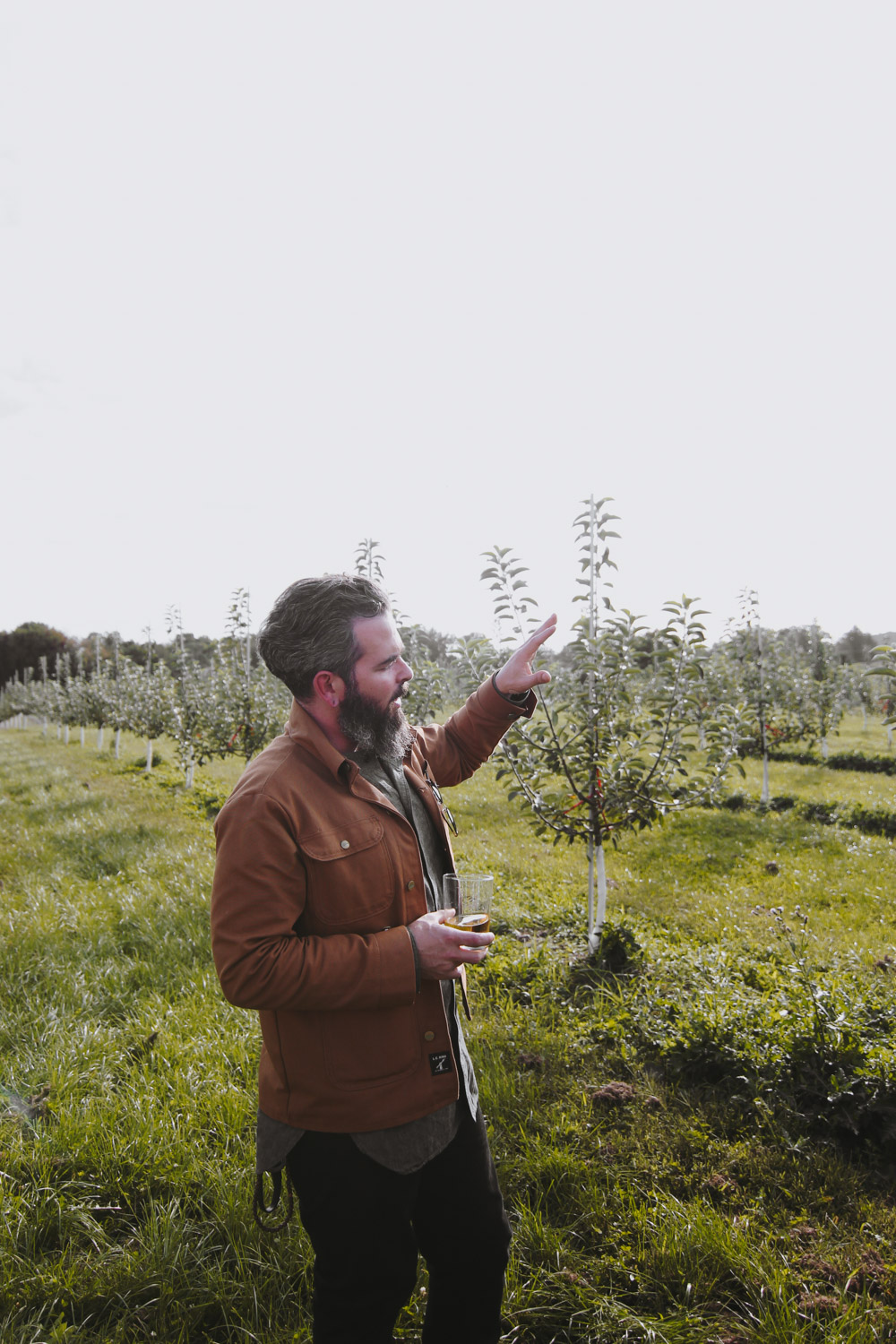 After we toured the Barrel Rooms, we headed around the grounds, learning about the different kinds of apples used to make cider all while tasting incredible aged cider from 2015 & 2016. I felt like I was living out my own real life Fall fantasy, and btw cider is freaking delicious. There's so many more varieties than I ever even realized existed – but my favorite of all was definitely the Rose cider & the Easy Apple.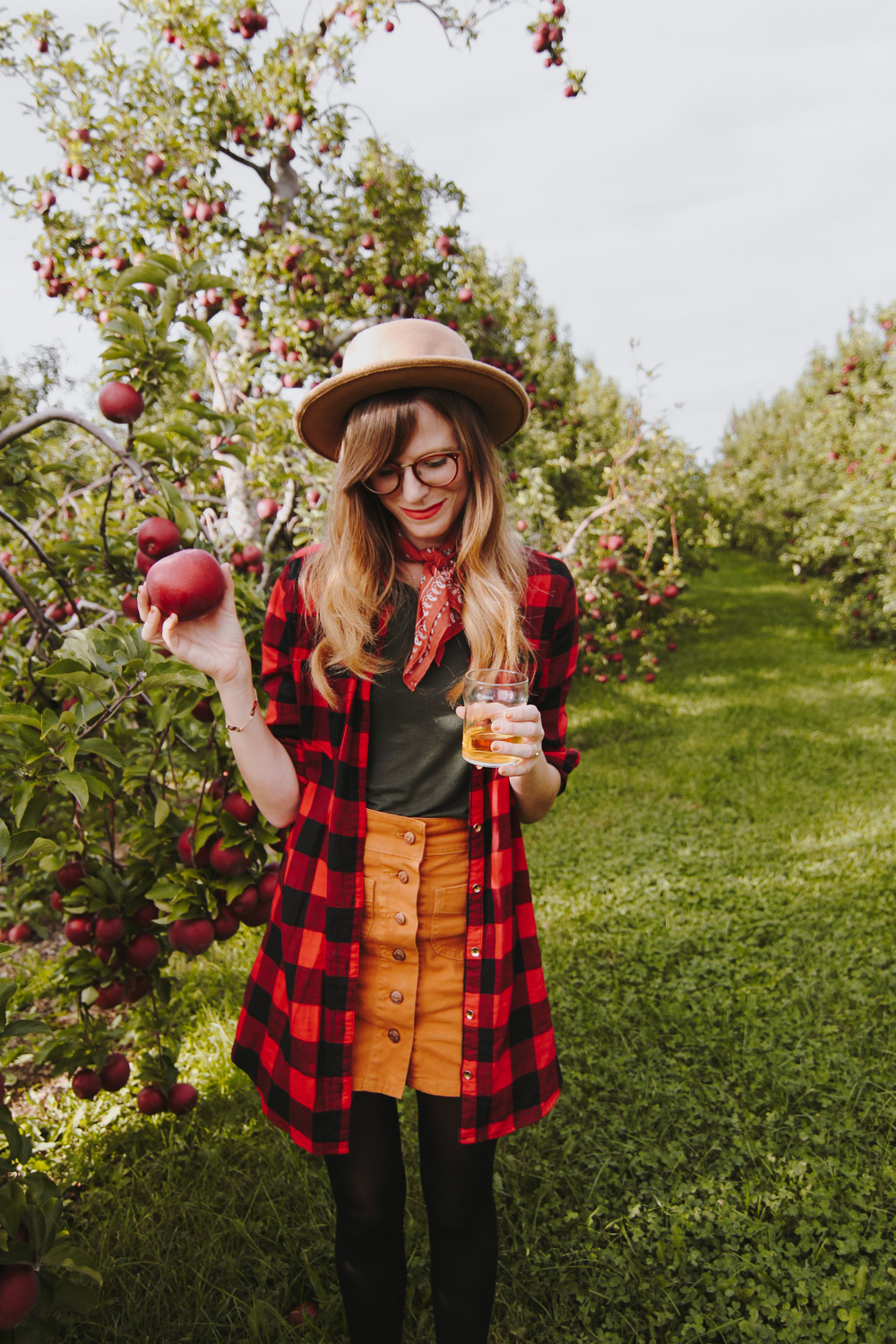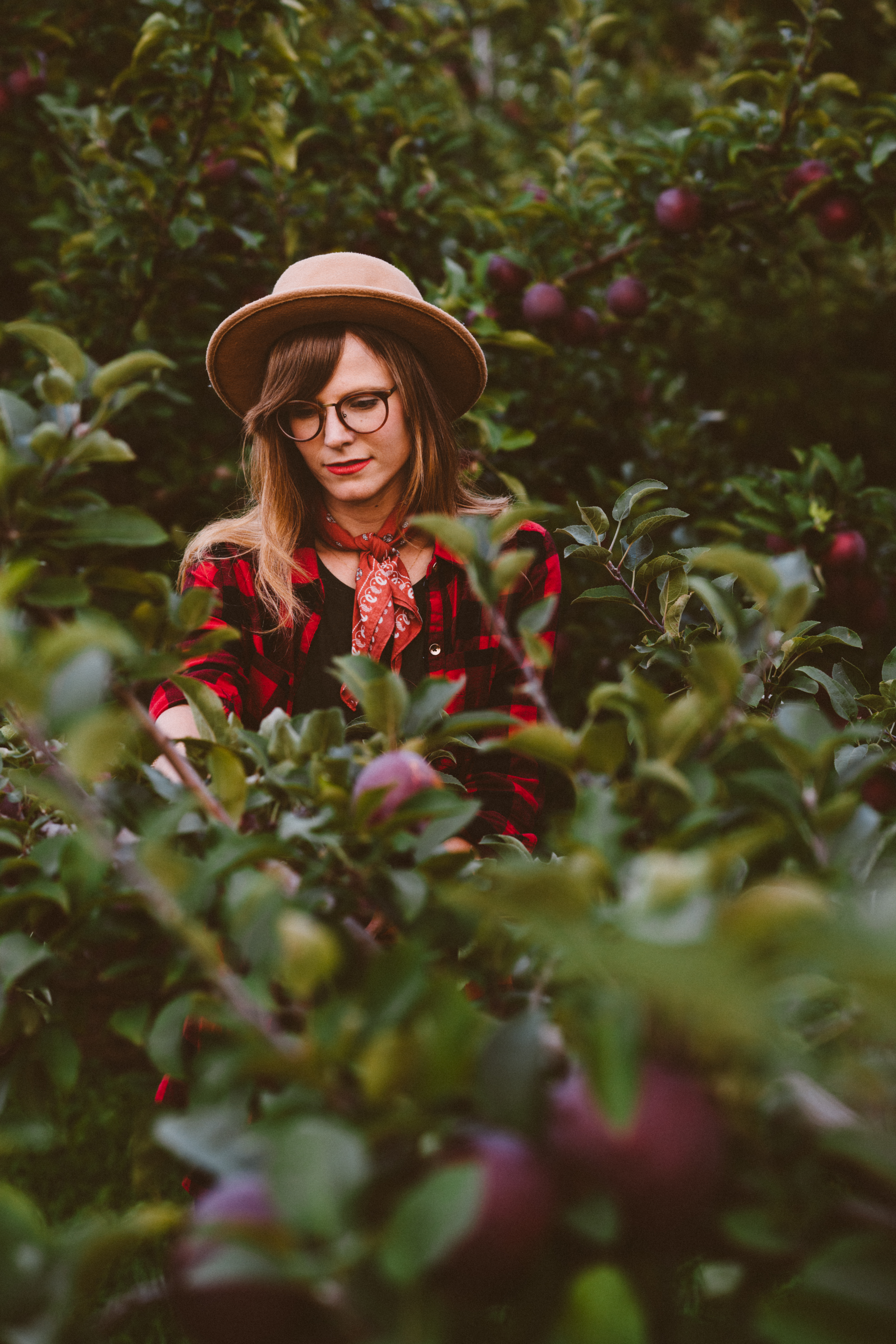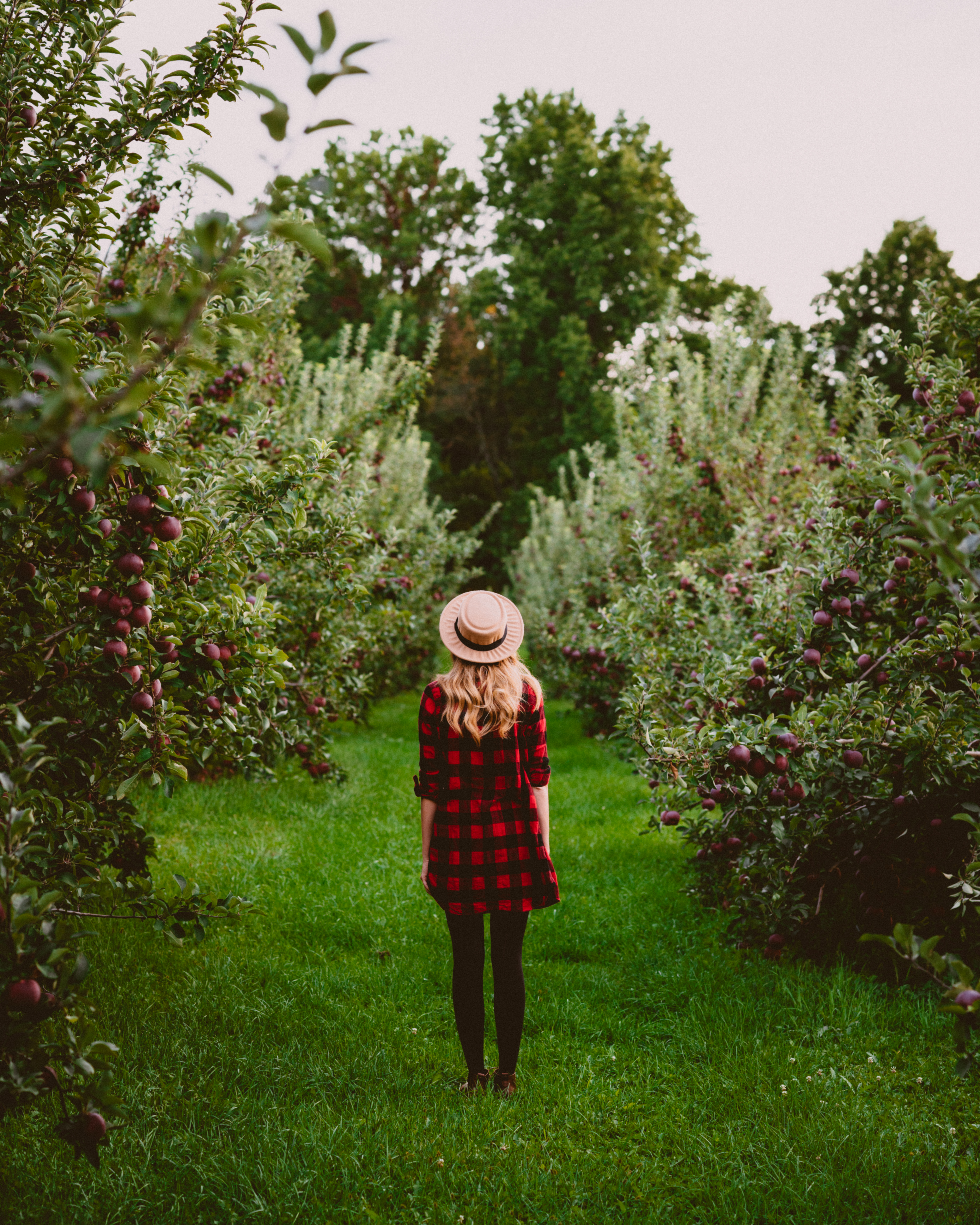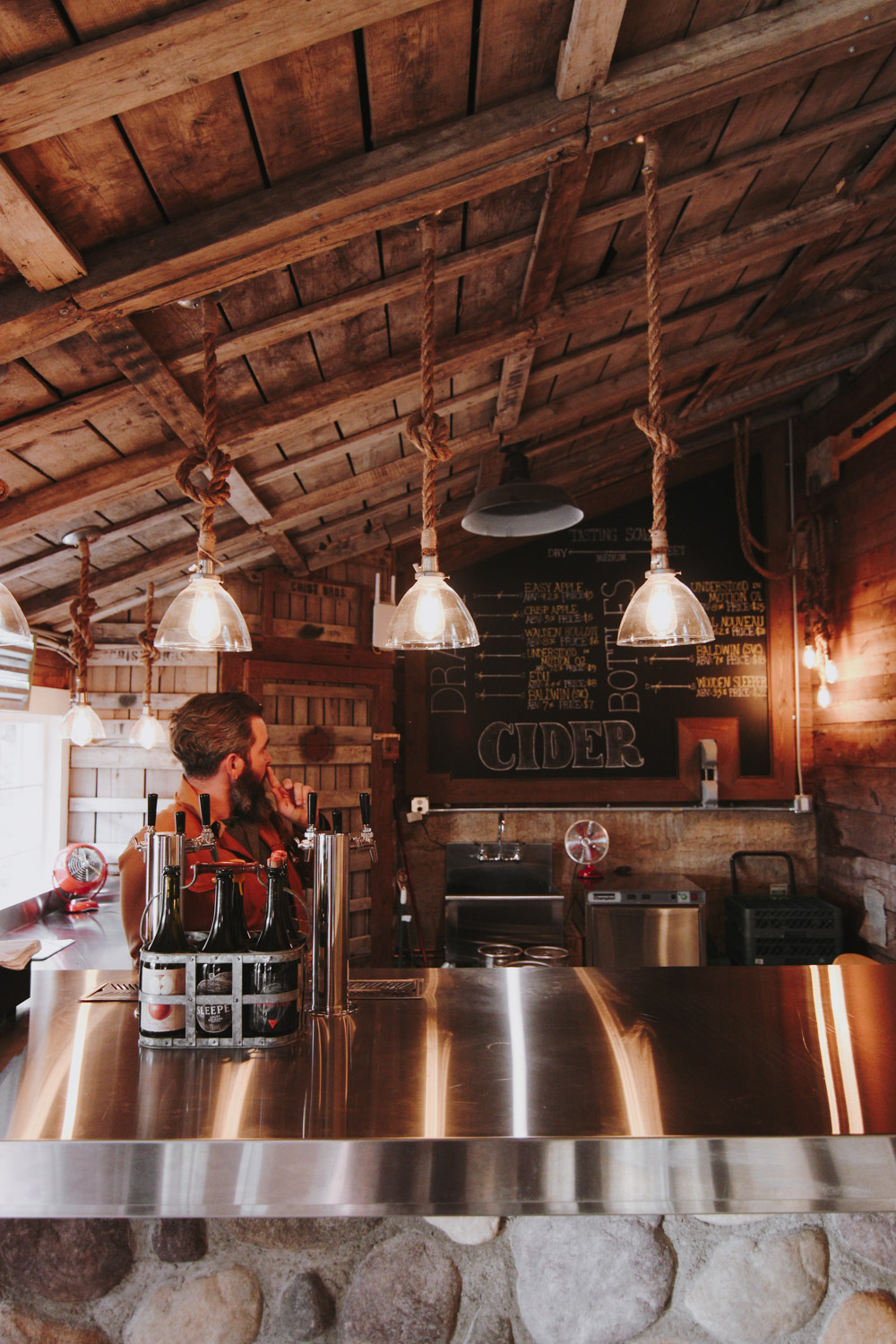 Next came a six, YES SIX, course dinner by Chef James Rigato, a good friend of Ryan's. He prepared the food the entire time we were touring the cidery, and the smells were out of this world. I think I may even say it was the best meal I've ever had. I was trying new things, trying new cider and feeling invincible. My mom was too, btw. haha. She usually has like 1 glass of wine and calls it a night, so it was really funny having her with me.
Each course was paired with a specific cider – Newtown Pippin, Baldwin single, AO X Eden, etc. They were all vintage bottles, leftover from 2015, and you know how I feel about vintage. The older, the better babyyyy. Here's a glimpse into dinner: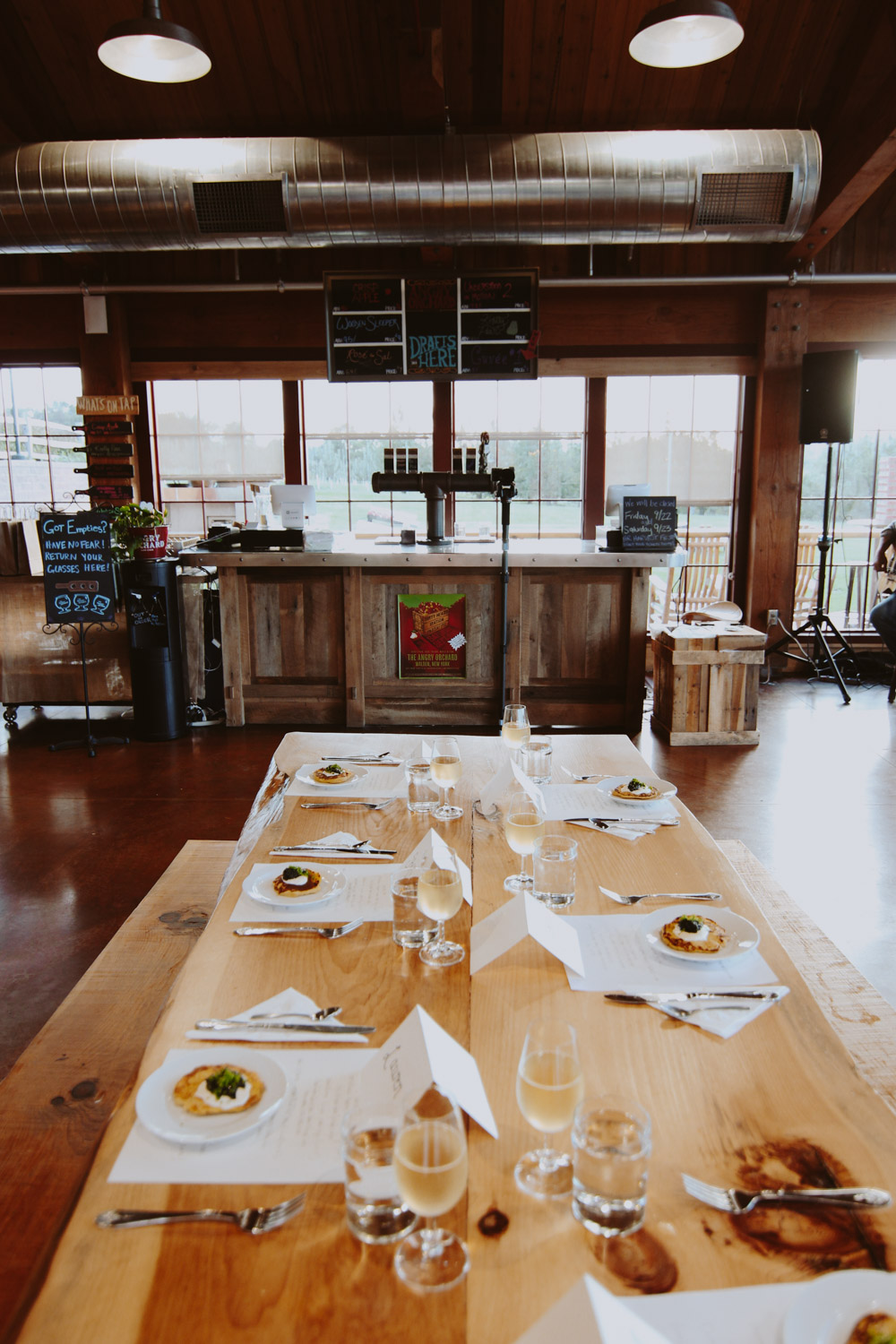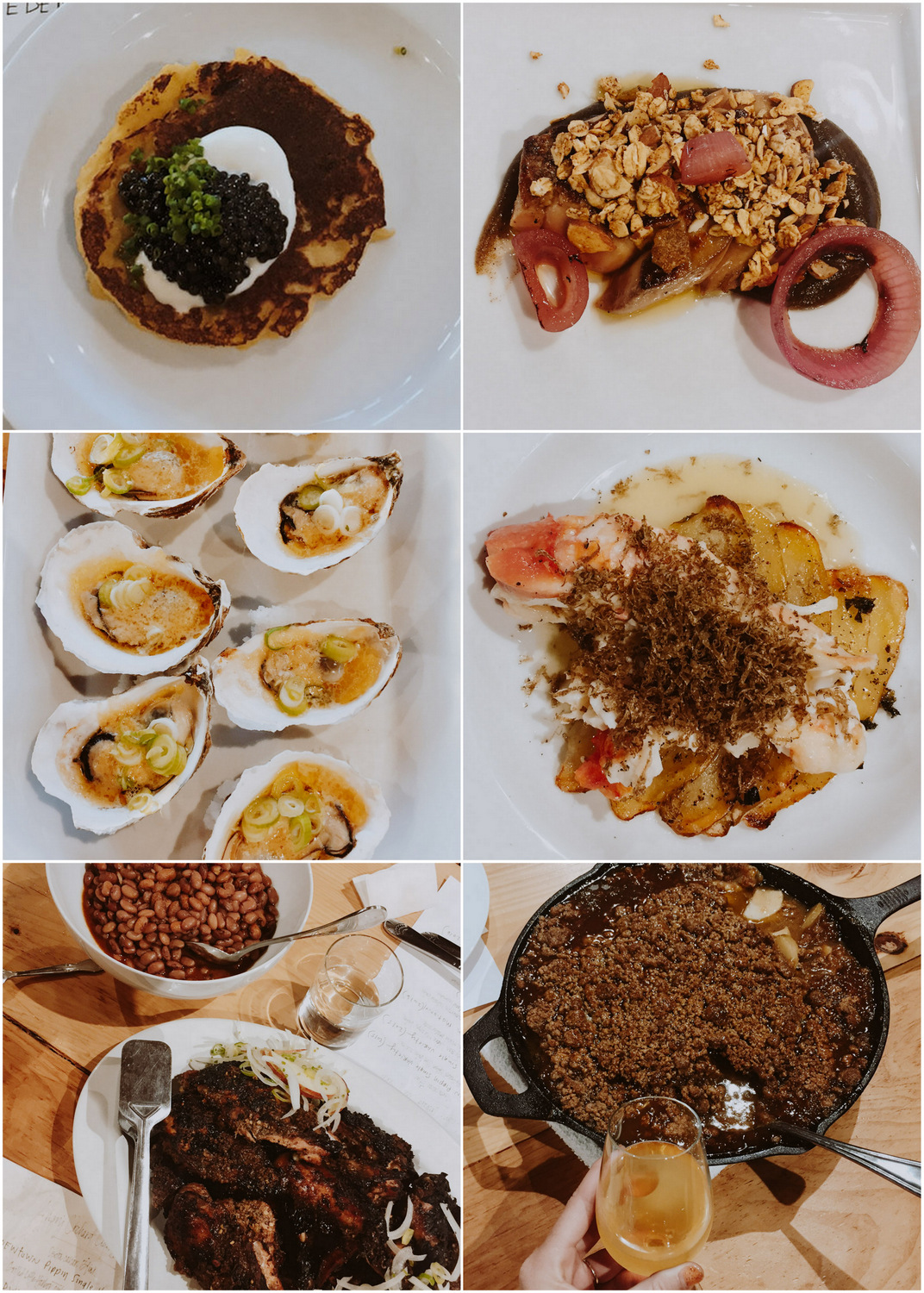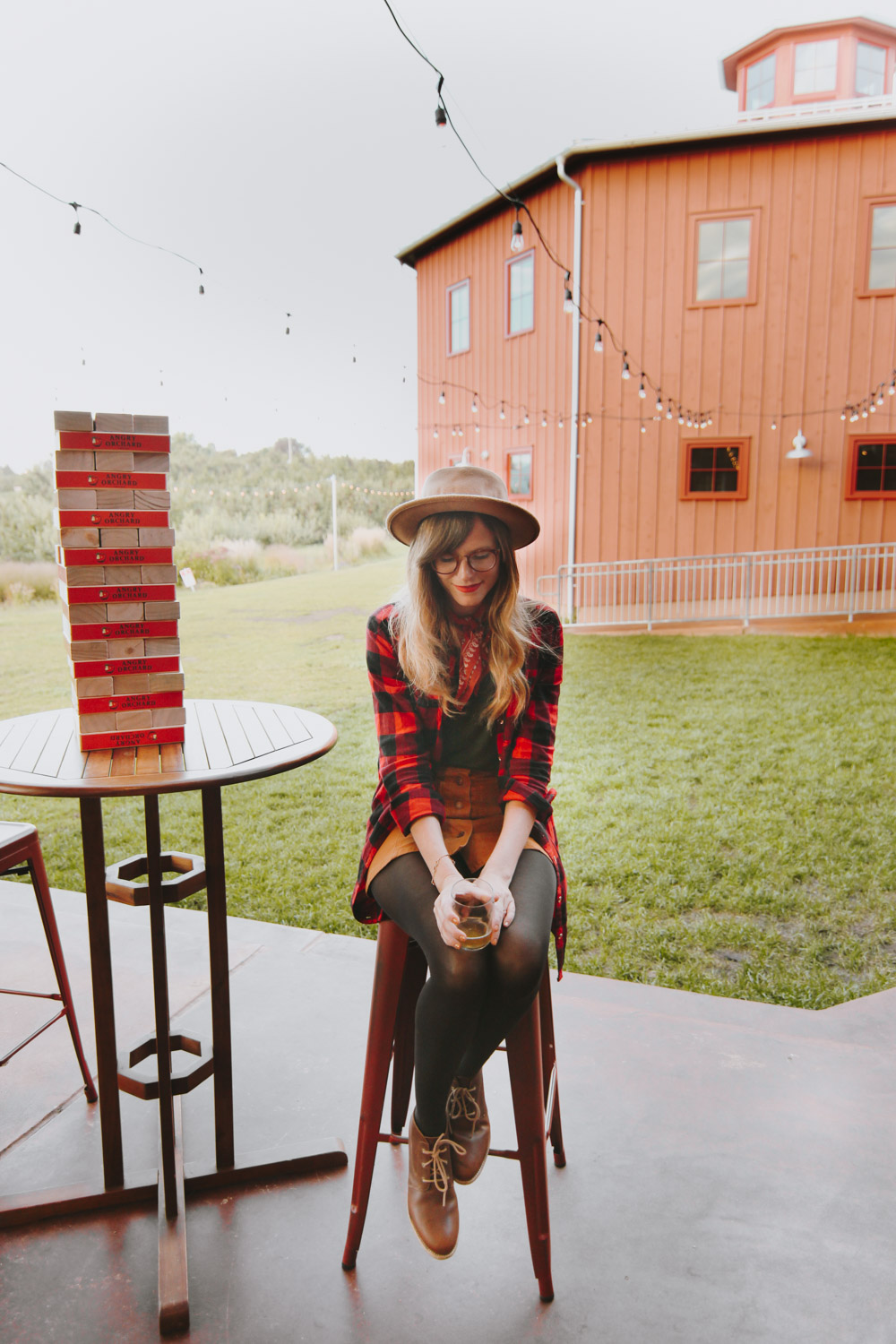 Next we headed up into the Treehouse which I would LOVE to rent and live in for about a month (if not more). I told them to list it on Airbnb, haha! The dirty heads played a private show for us to end the night. I woke up the next day and really felt like it didn't happen!
Tons more Fall posts are coming, let me know in the comments if you're a cider fan!
P.S. Photos in the orchards by the incredibly talented @Ari.Weiss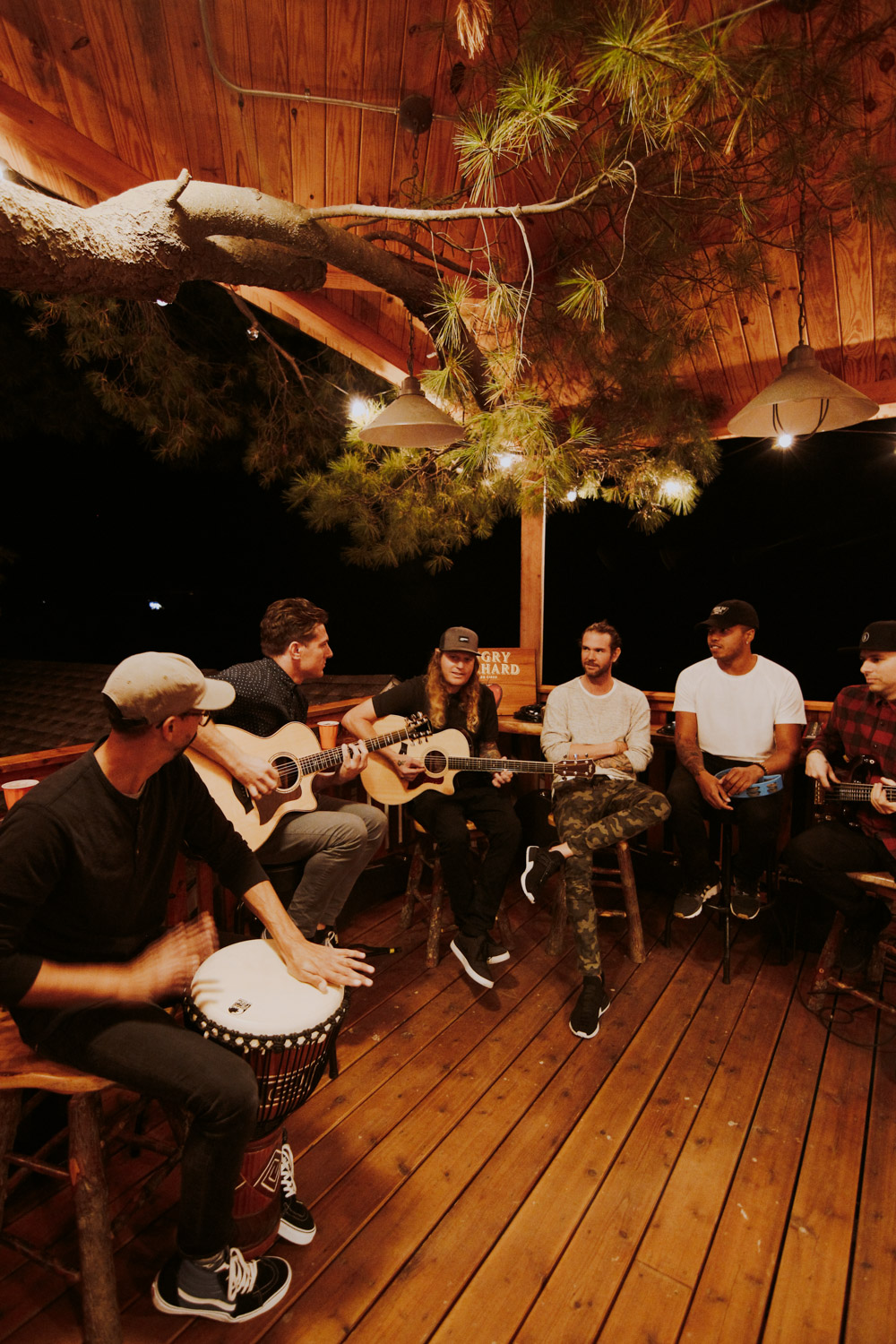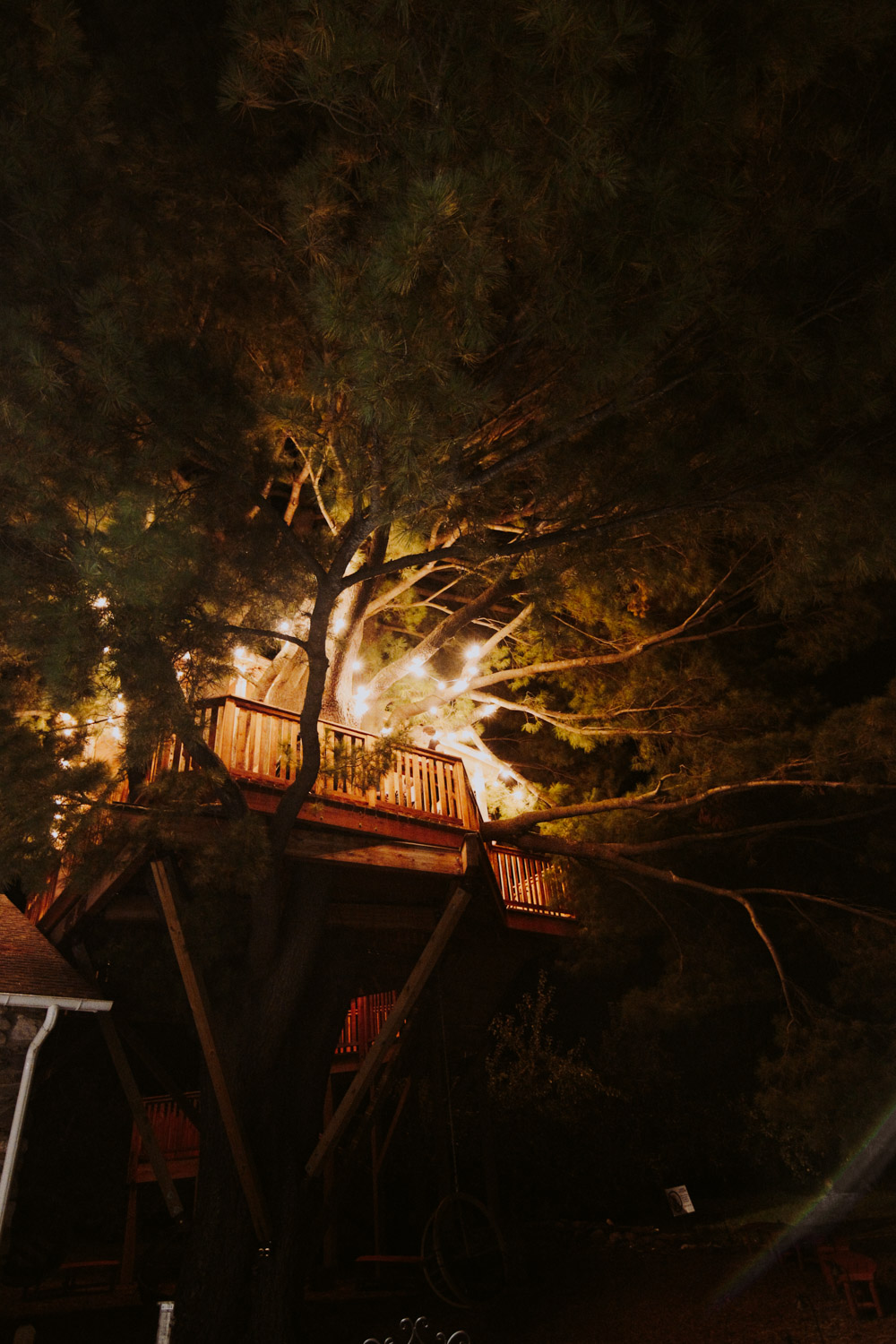 *Thanks to Angry Orchard for sponsoring this post, as always all opinions are my own!
---