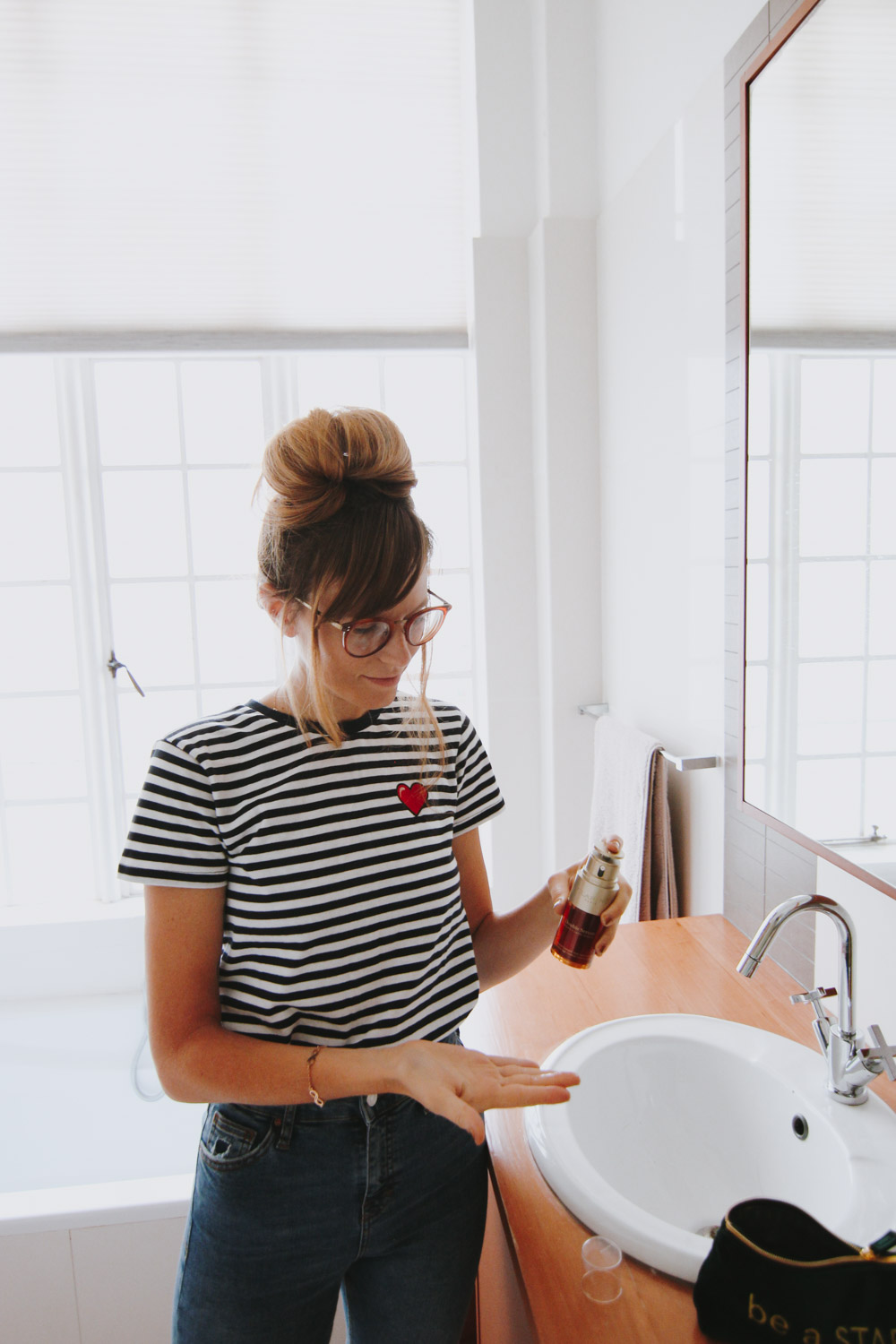 As you guys know, we've been traveling A TON this Summer. My skin type is super dry, so it's really important for me to stick to a skincare regimen, but I also don't like to pack 8 billion different lotions and serums while we're on the road. I was on the lookout for one serum to pack that gets the job done, and I was so excited when I found this brand new Clarins Double Serum! I am always testing new skincare products, because I am tbh so nervous about how my dry skin will age (it seems like oily skin ages better), and there's a few reasons why I love using Clarins Serum in my vacation skincare regimen!
It isn't greasy at all – I hate when I feel lotions and serums on my face all day, like they're thick and over the top. This one is just right!
It includes tumeric, which I've heard is the bessst for evening out skin tone and boosting radiance. From my experience with it, this is totally true.
Basically, I just add 2 to 3 pumps of the Serum in the palm of my hand, and place it on my face before bed, and in the morning before applying my makeup. It feels so refreshing, and makes me feel like I am glowing!
I know, I am a simpleton, but when you find the right product, you don't need an entire drawer full! I find what I like, and I stick to it, most of the time! I'd love to hear about your skincare regimen's in the comments!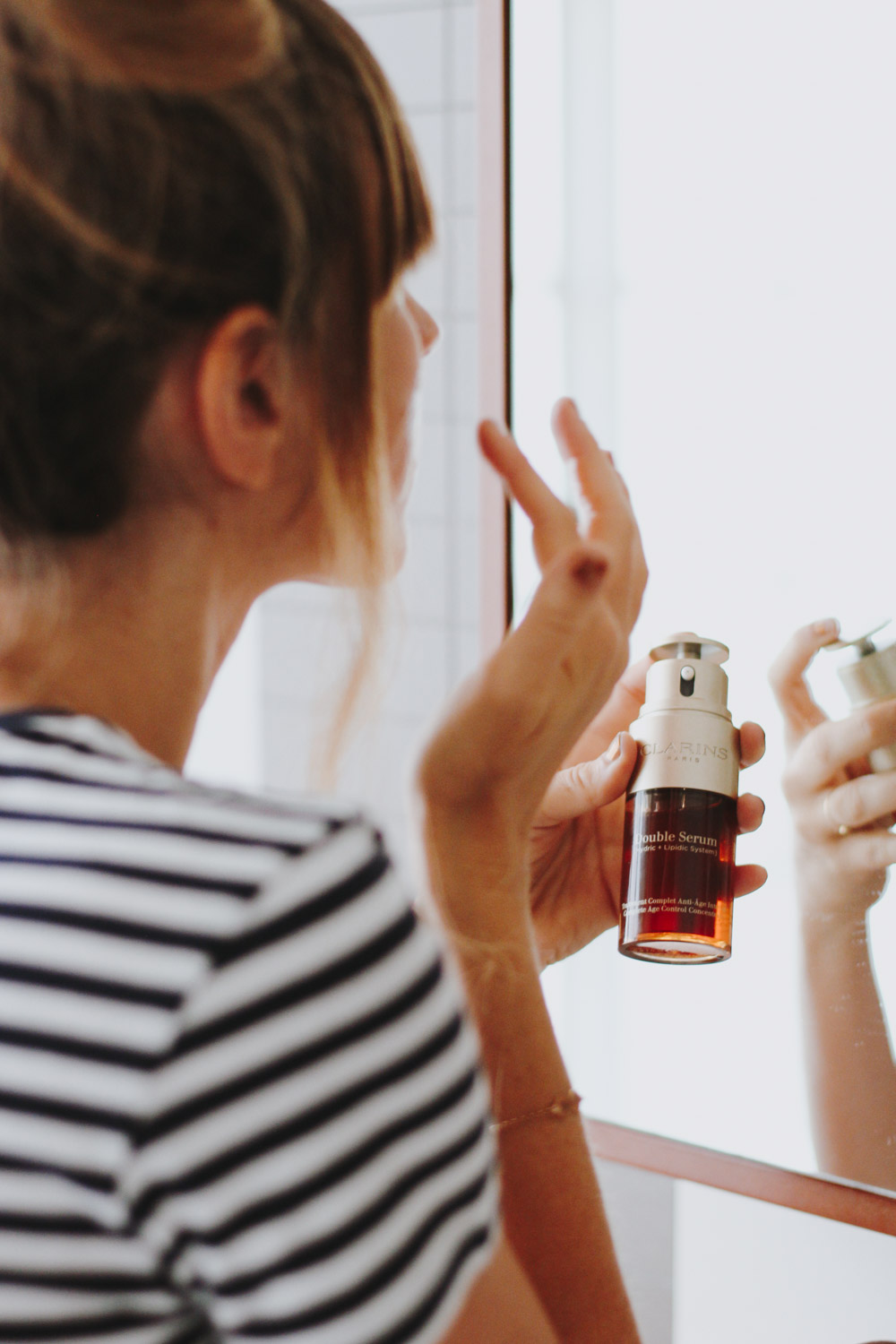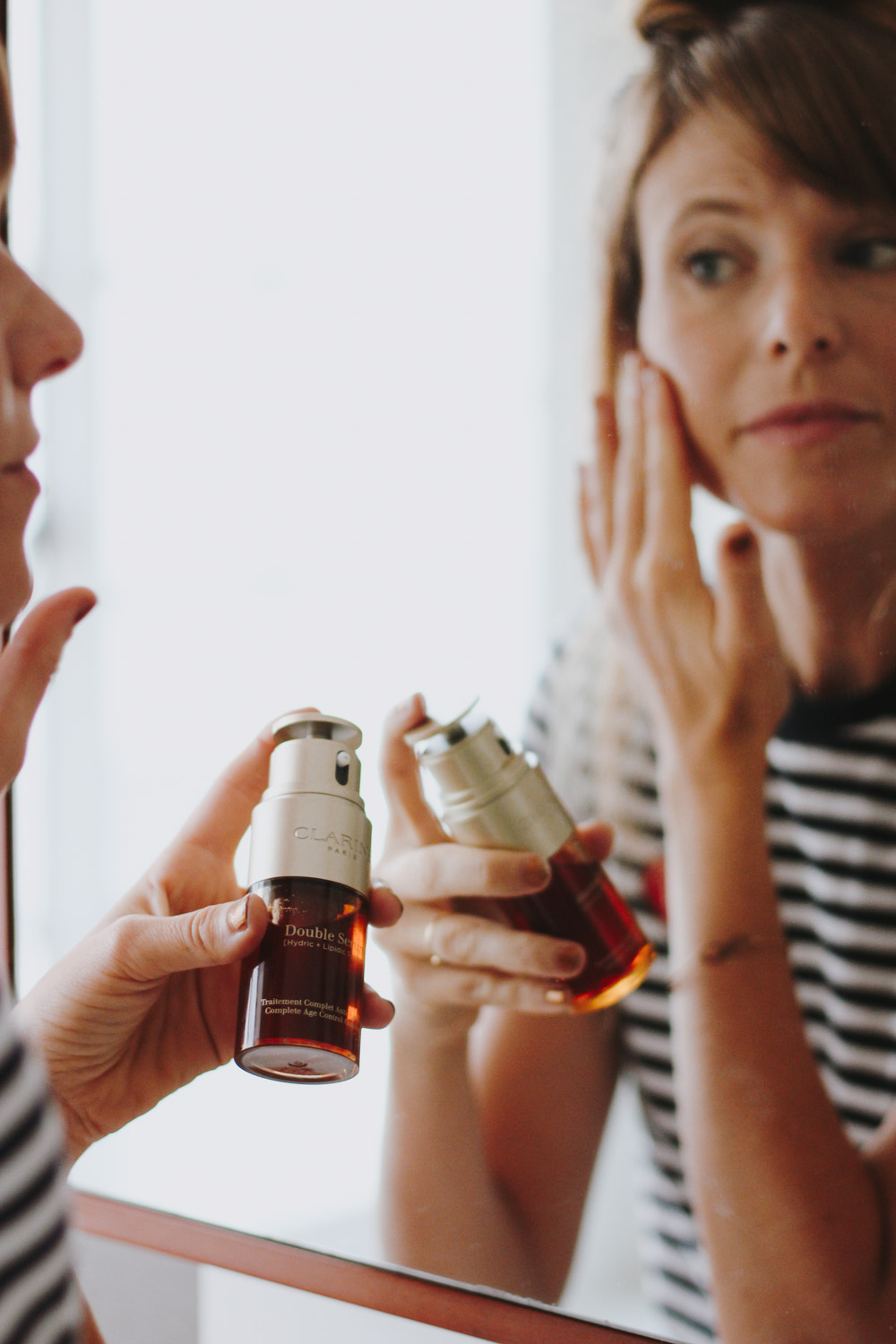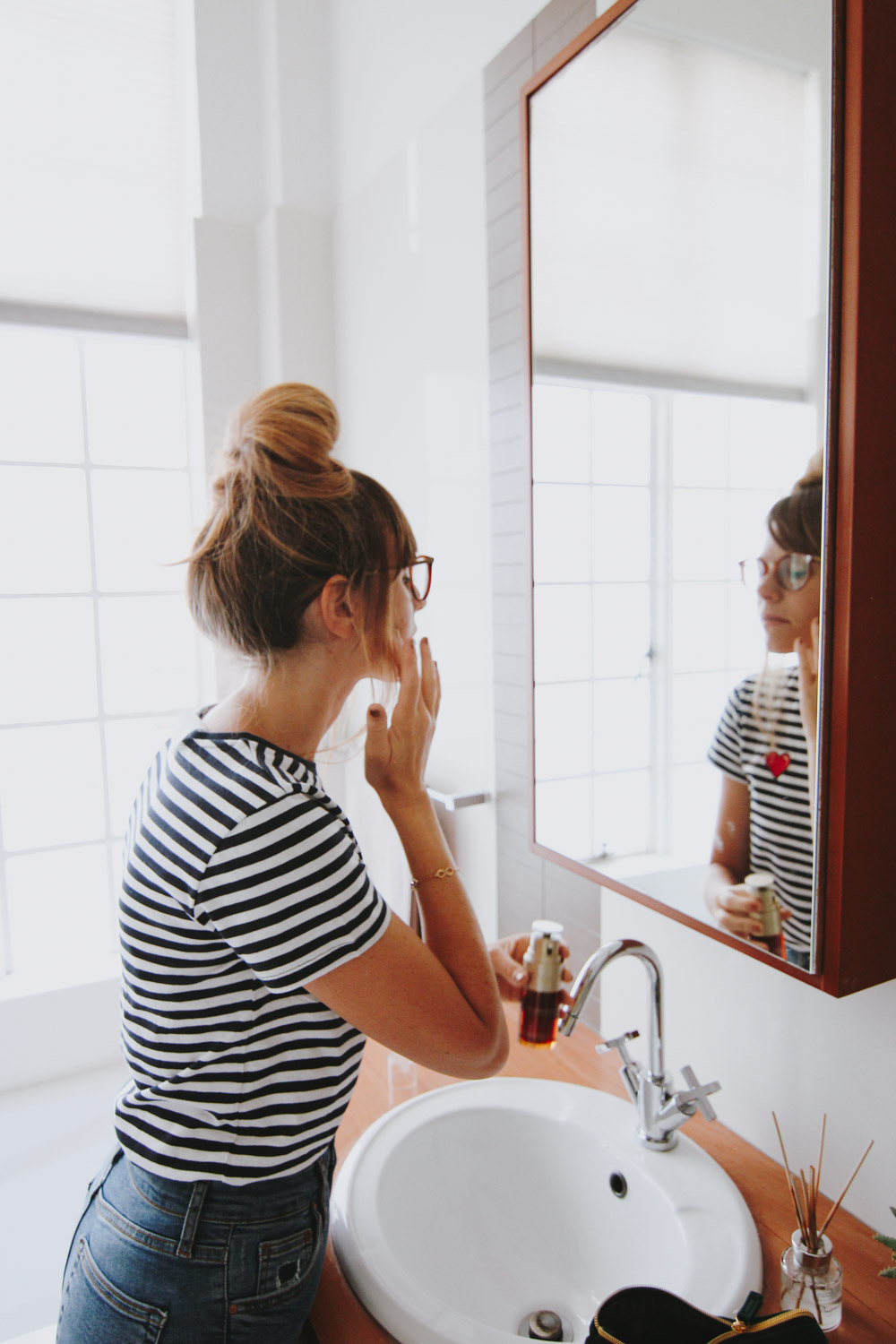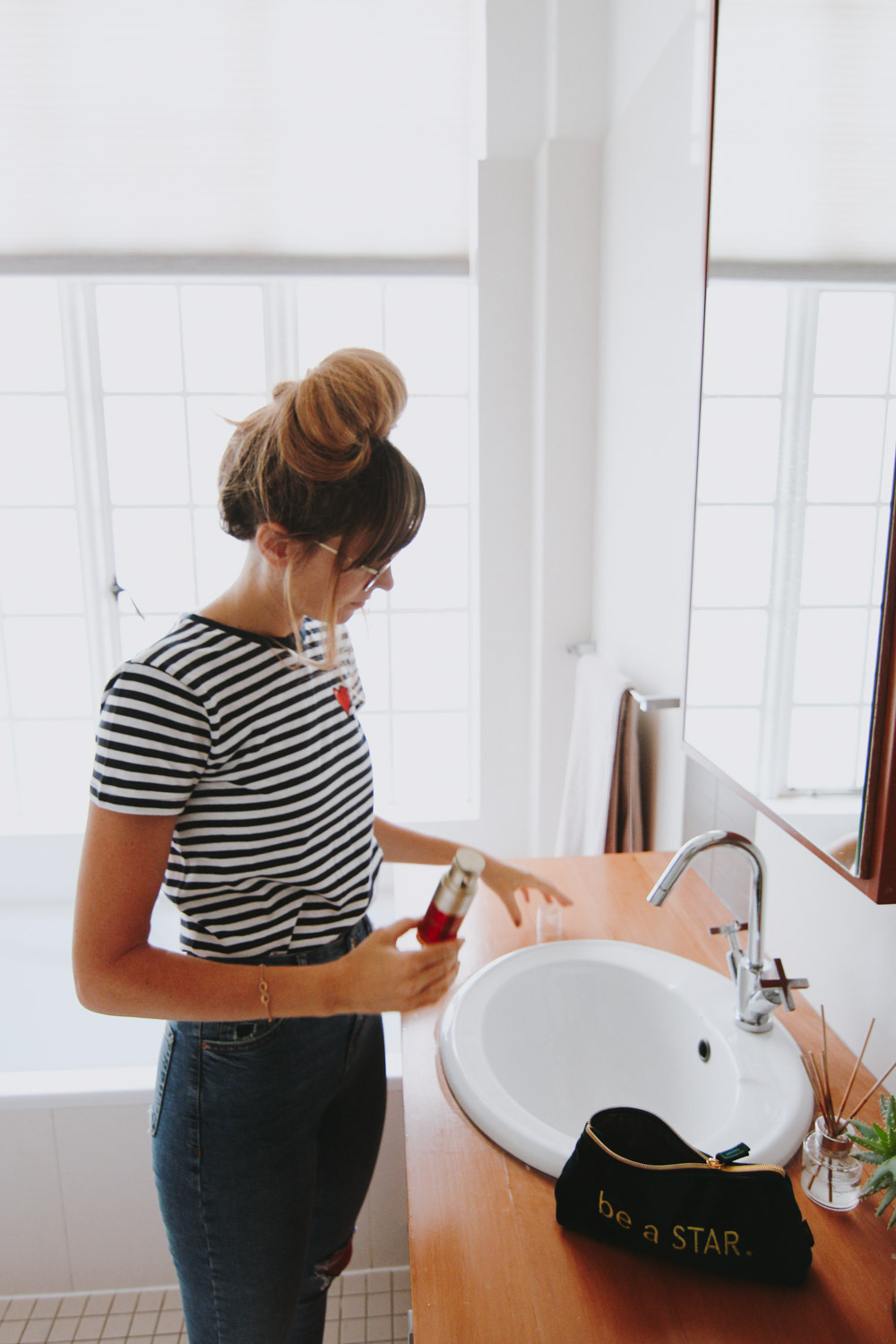 *Thanks to Clarins for sponsoring this post. All opinions are my own!
---