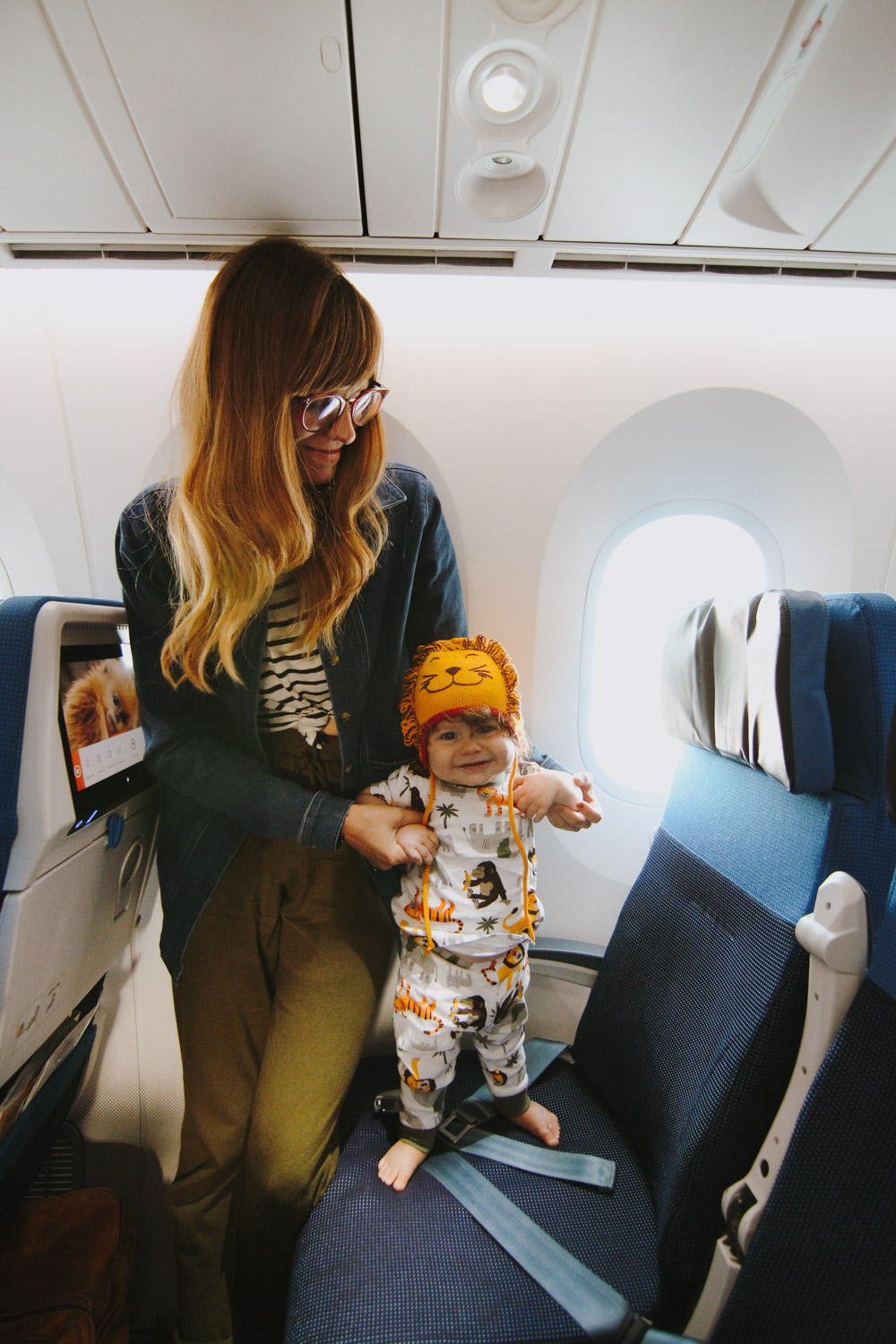 I am sure all of you (whether you have kids, plan to have kids or are currently pregnant) have heard the same thing over and over again – Kids stop you. They stop you from partying, they stop you from going to the movies or on dates and they stop you from being spontaneous and traveling. I'll admit, some of it is true – it's been MONTHS since I've been to a movie. But some of it is totally incorrect – You CAN travel, and I don't just mean to Disney World or to a resort location catered to kids. As you've seen, in the past 2 months we've traveled to Italy, Scandinavia and South Africa with KLM Royal Dutch Airlines. Kids didn't stop me from seeing the world.
The negative self-talk of "I can't go to Africa, because I have a baby" is nothing more than that, self talk. Once I got past the beliefs that society imposed on me, like "Hudson WILL stop you," I suddenly realized that he wouldn't, and that everything would be EVEN BETTER with him. I am not going to sit here and say that every day is full of magical unicorns, a happy baby and fairytale moments. It IS hard some days, but if you asked me whether the beautiful moments outweighed the crappy ones, I would say 110%! Here's some things that have made our travel experience with a kid much better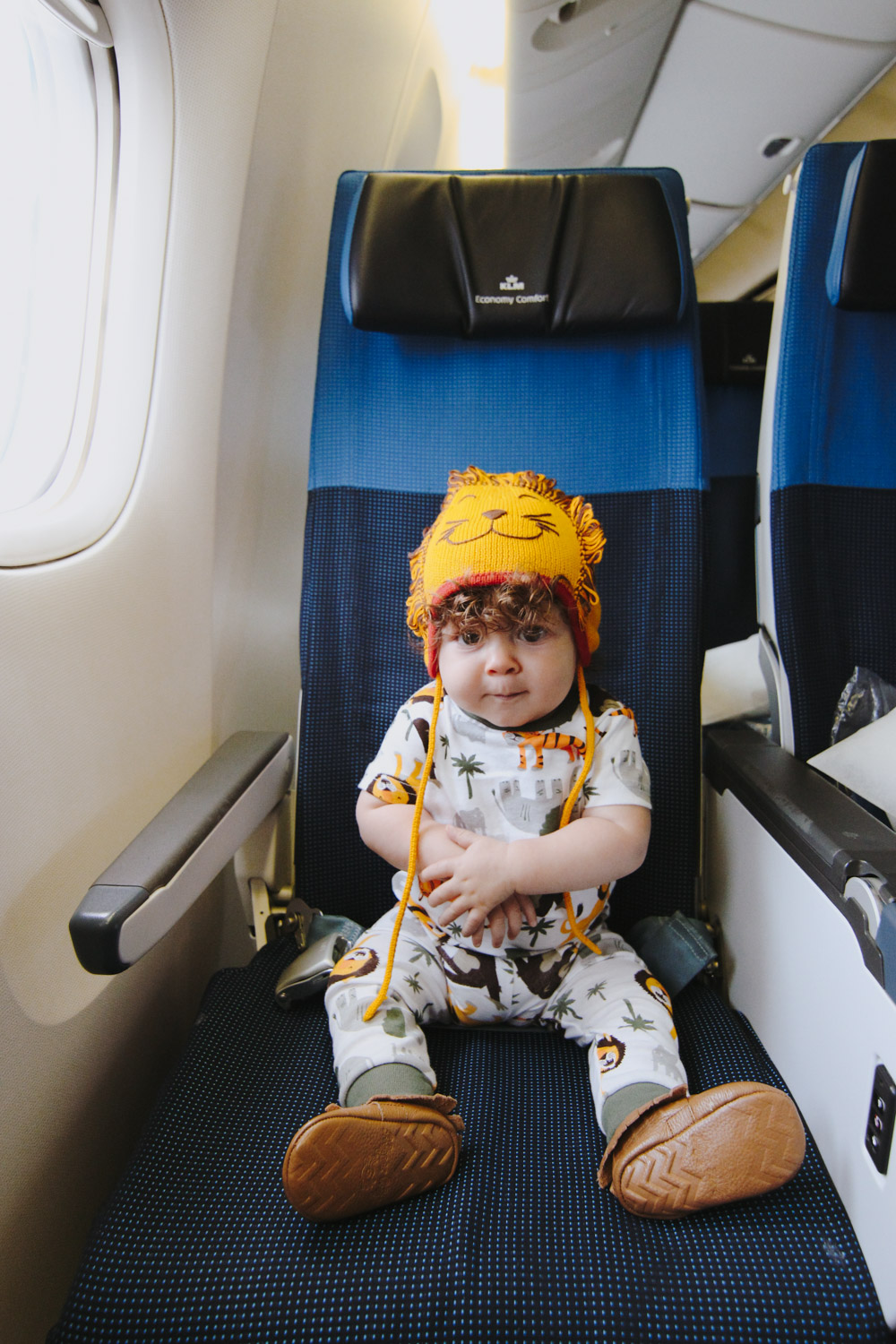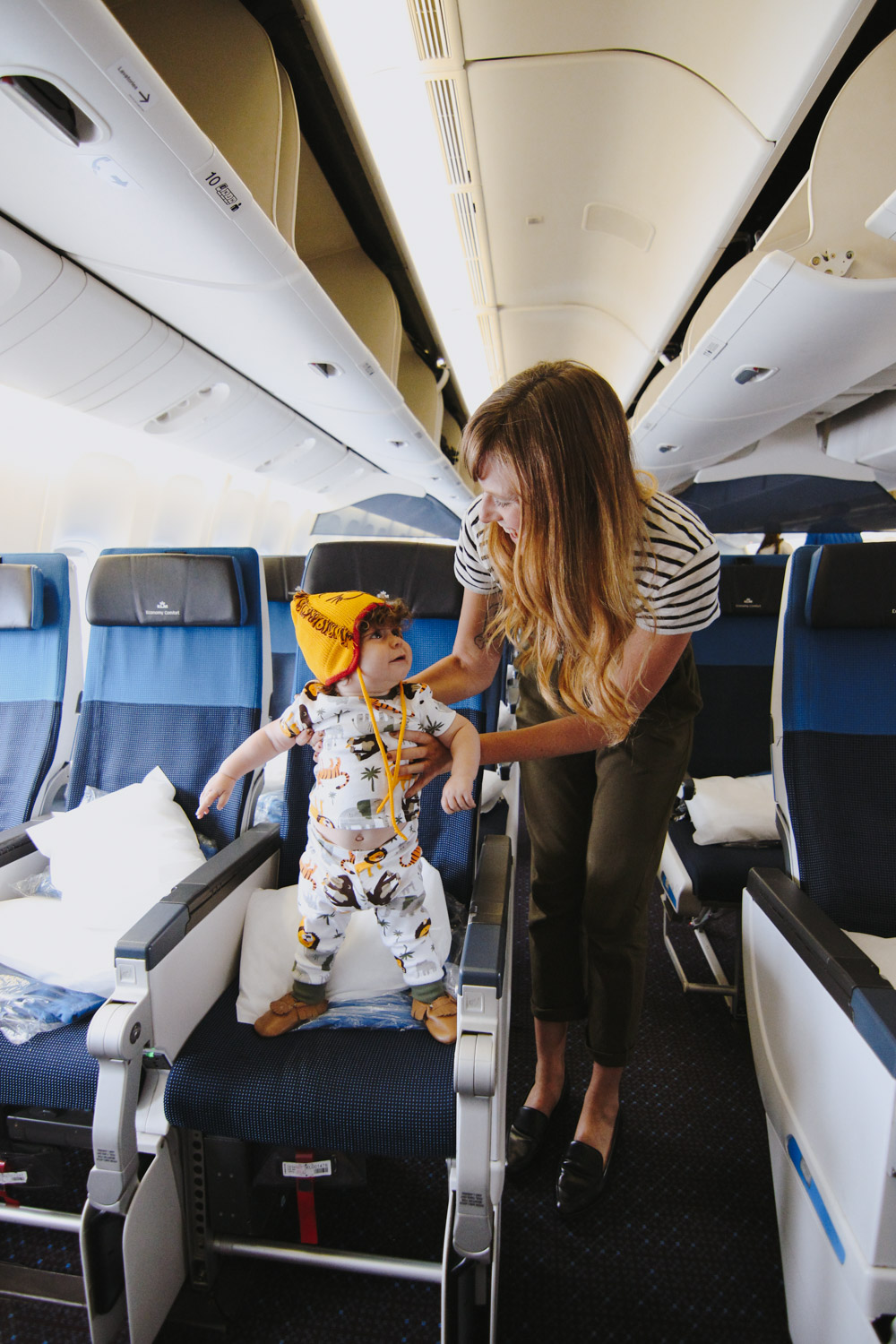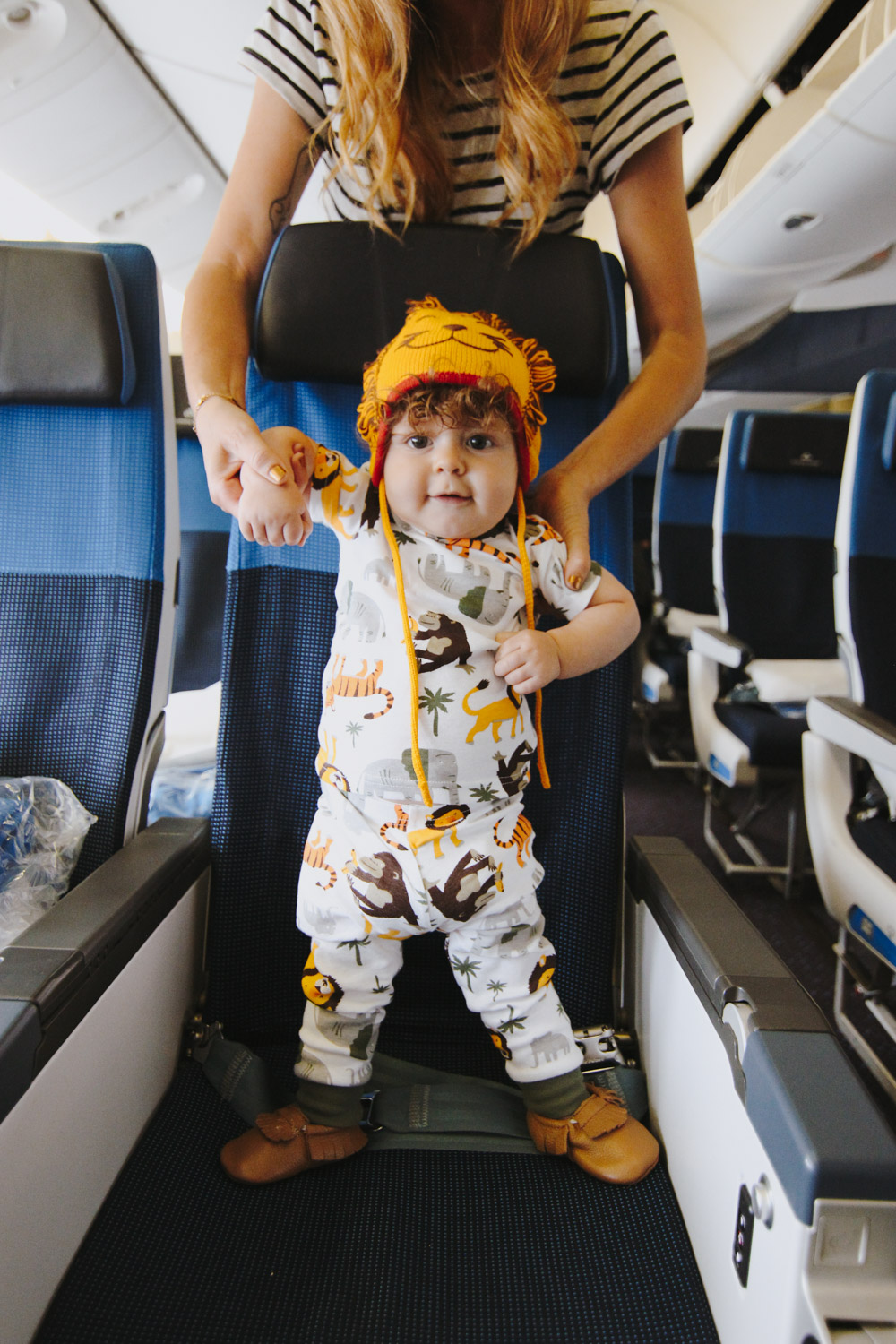 We booked an airline that we knew was amazing! KLM caters to children – They provide entertainment, bibs and toys on-board for your kids! The flight attendants always do their best to place us in a row with an empty 3rd seat. I've flown many different airlines, and I promise you the experience on KLM makes our journey 1000 X's less stressful.
We realized that it isn't worth it to keep Hudson up late to go out for nice dinners, so instead we splurge on nice lunches! Even on vacation, we're home with Hudson asleep by 8PM most nights. It's a great way to get him the rest he needs, and we are up before most people in the morning exploring.
Morning naps are everything – If Hudson can squeeze in a nap after a morning walk and before we leave for the day, it is always a much more pleasant day!
Know what works best for your child – Hudson loves to nap in the car, so roadtrips are best for us VS trips via train. We learned on our Scandinavia trip just how bad train travel is, and we happily rented a car for a roatrip in South Africa. Figure out the most convenient way to travel with your child, and make that your go-to.
We realized that minimalism is our friend. All Hudson needs when we're away (and I mean NEEDS, not WANTS) is his travel crib, a sound machine, a travel stroller, clothes, diapers & food (the last two we've been buying while away on an as-need basis). Now that he eats a lot of table food, we barely need to bring baby food! It's one duffle bag full of Hudson's things, which is totally manageable.
Let your routines go. On ideal days, when we're home, I follow a schedule. Is it nice to know when Hudson's naps are going to happen so I can plan my day? Yes. Is it feasible on vacations? Definitely not. I listen to him and his needs – if he seems tired and needs 3 naps one day, he takes 3 naps. I try to remember that it's temporary, and when we get home he is usually back on his regular schedule within a day.
So all I ask of you is to try to reset your wiring. Try to tell yourself that you can do it, and it will all be okay. If you get past the fear of the unknown, stop dwelling on everything that could go wrong (like an over-tired child crying for a 3 hour flight) and focus your attention on all of the amazing places out there to show your child, your entire universe will change. I promise!
OK.. ready to book your trip?? 🙂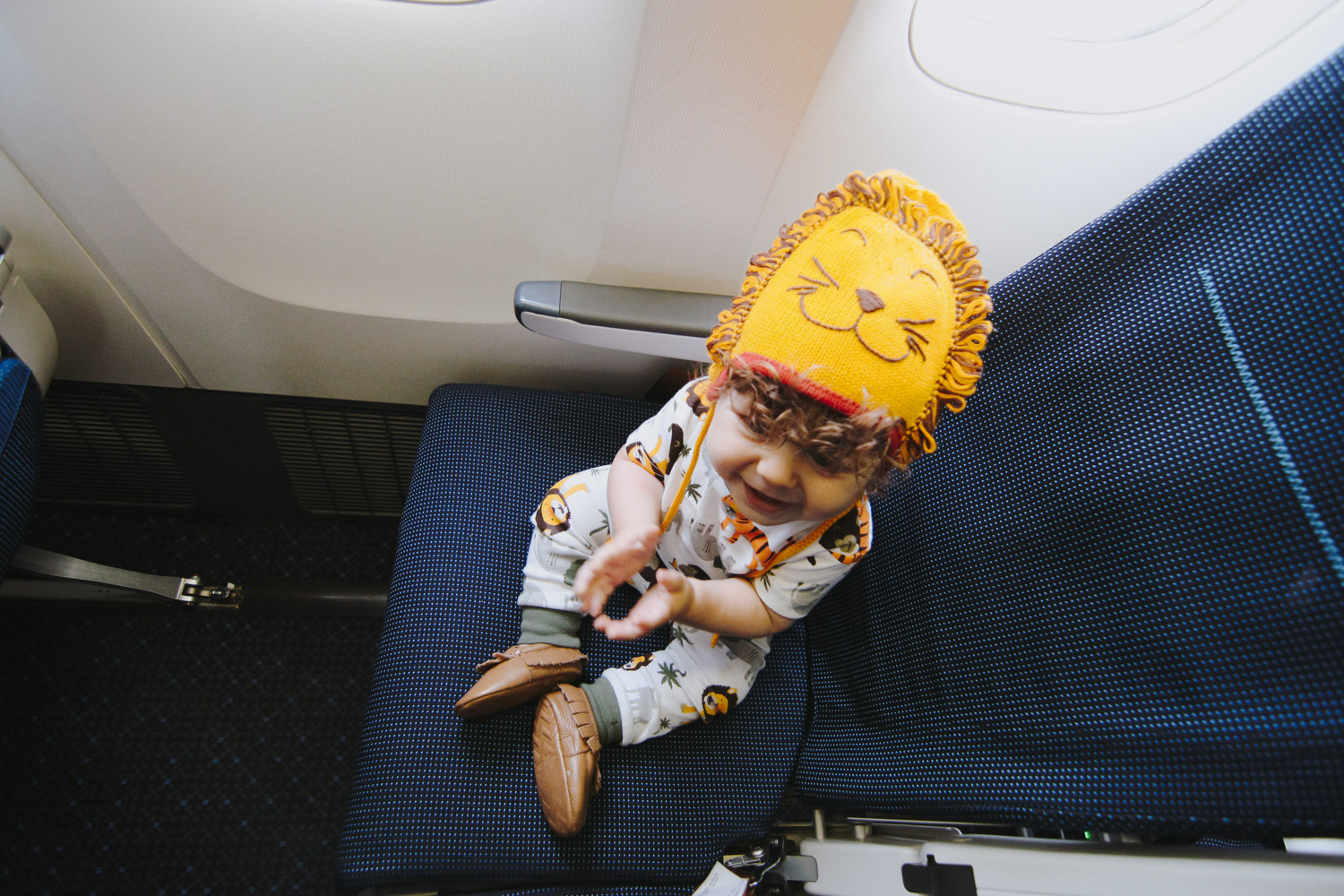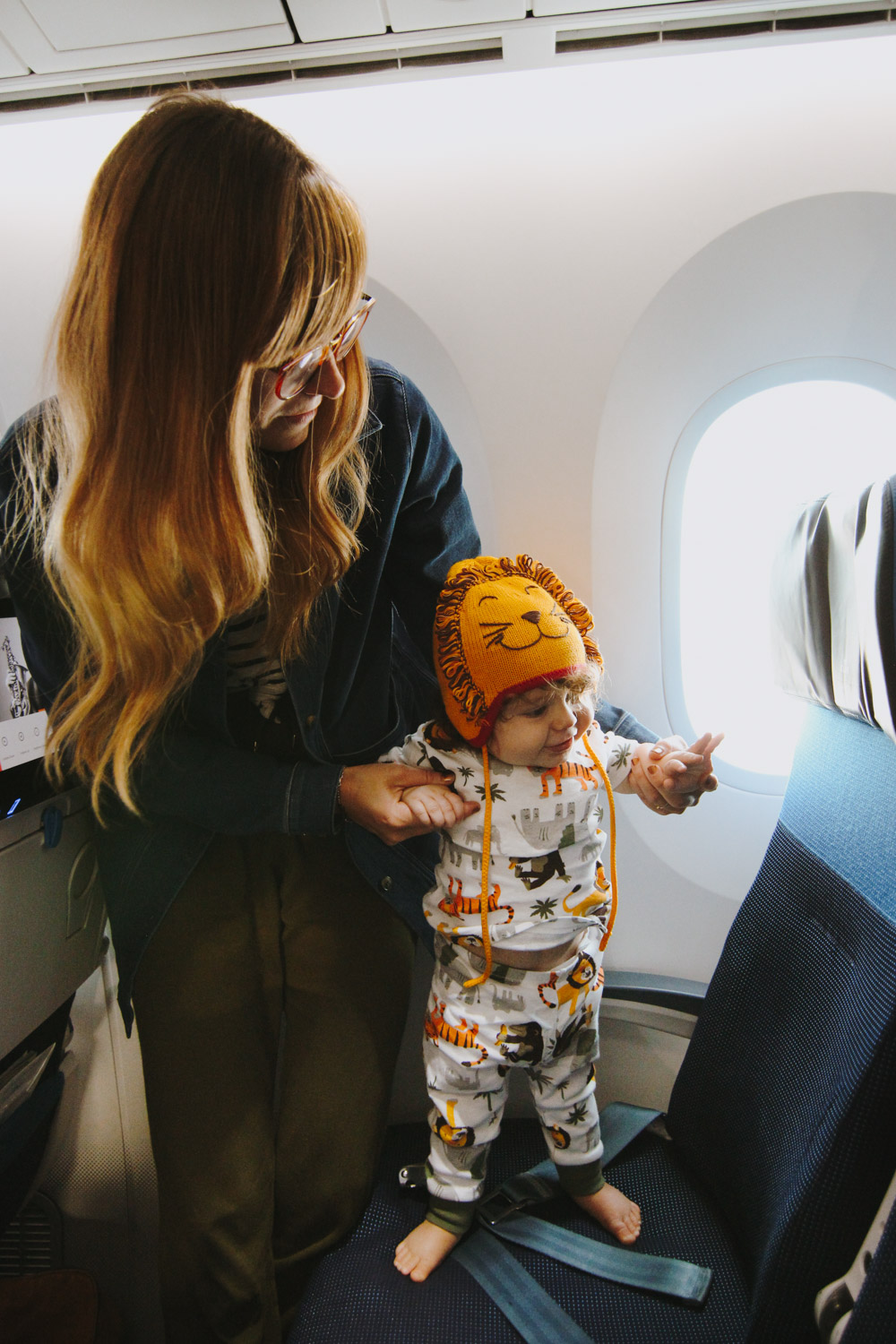 *Thanks to KLM for sponsoring this post, all opinions are my own.
""
---