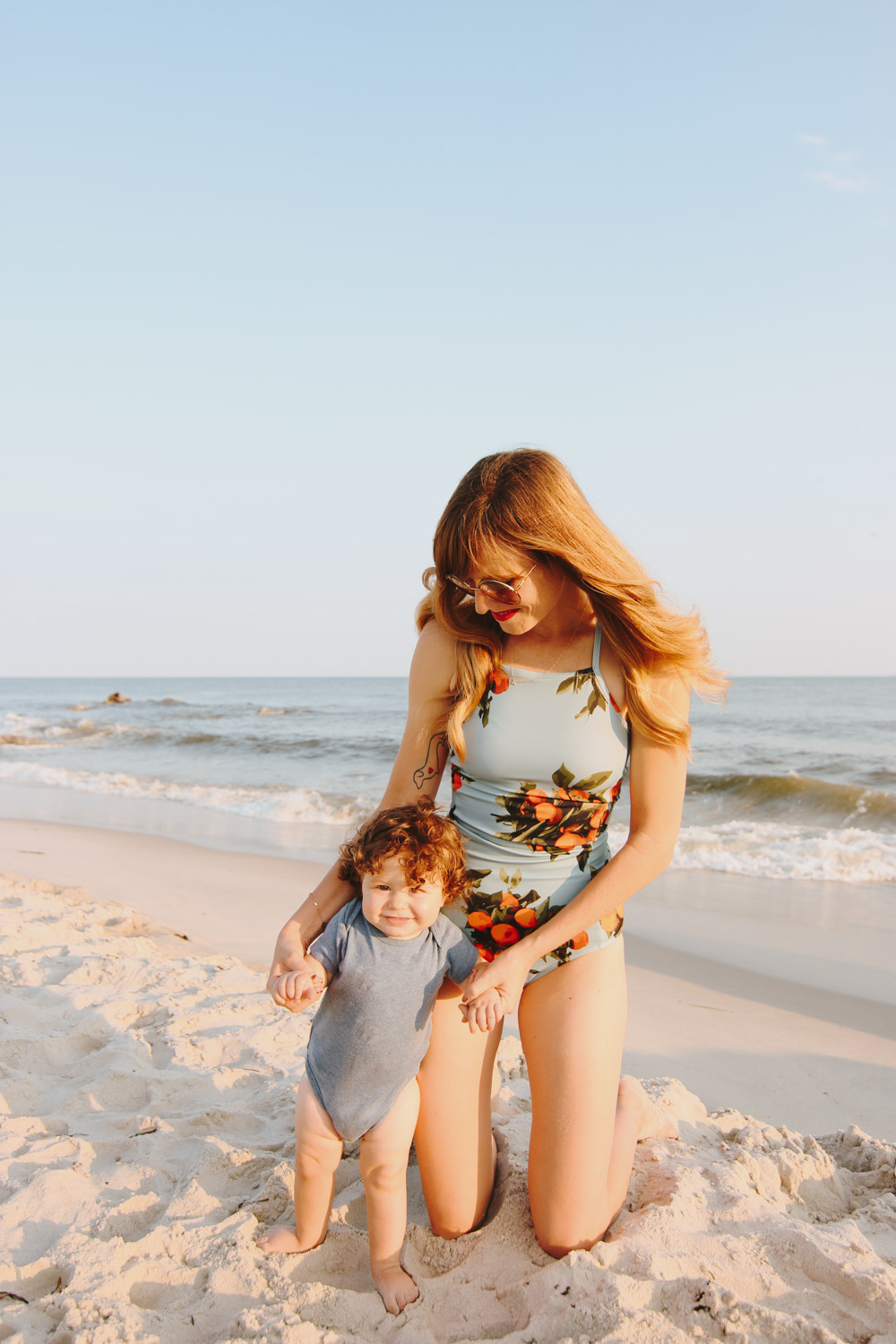 After having Hudson (and probably before as well) bikinis aren't my thing. Luckily one pieces are "cool" again, but I still struggle to find cute ones that aren't too much or too plain. Just my luck, at the end of summer I found THE place for all things beach-related! They have some adorable bikini's too, but I am obsessed with their one-piece swimsuits, including this amazing Clementine Suit!
I really love how this suit holds me in, but doesn't feel constricting by any means. I also love that it's long enough! I find that with one pieces, they are usually too short for my torso, and then the sides ride up on my thighs. This one is just right! Head over to Albion Fit to shop their other one-pieces! If you use my code, STEFFY15, you can take 15% off your order!
Here's some photos from a day at the beach with Mr. Hudson!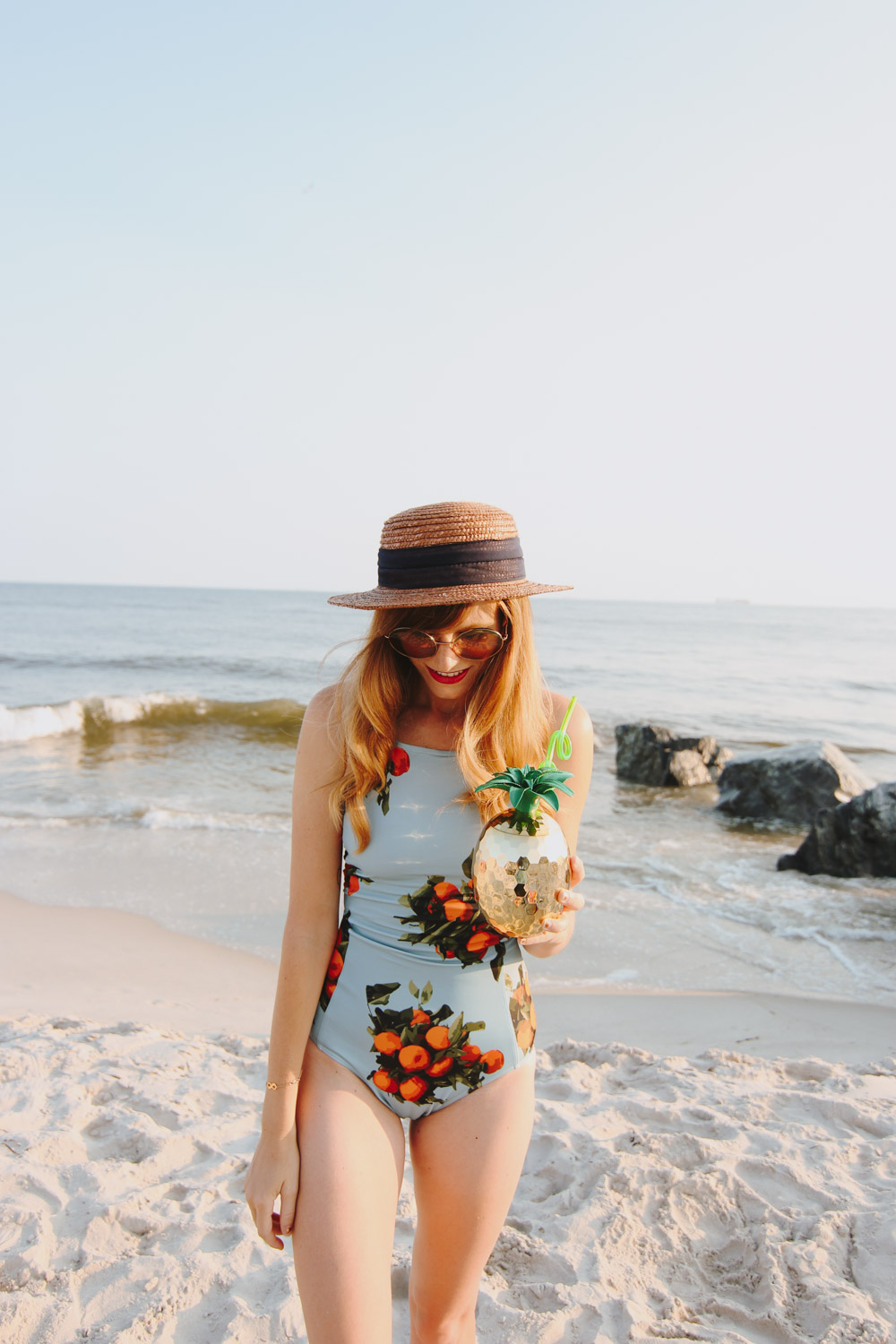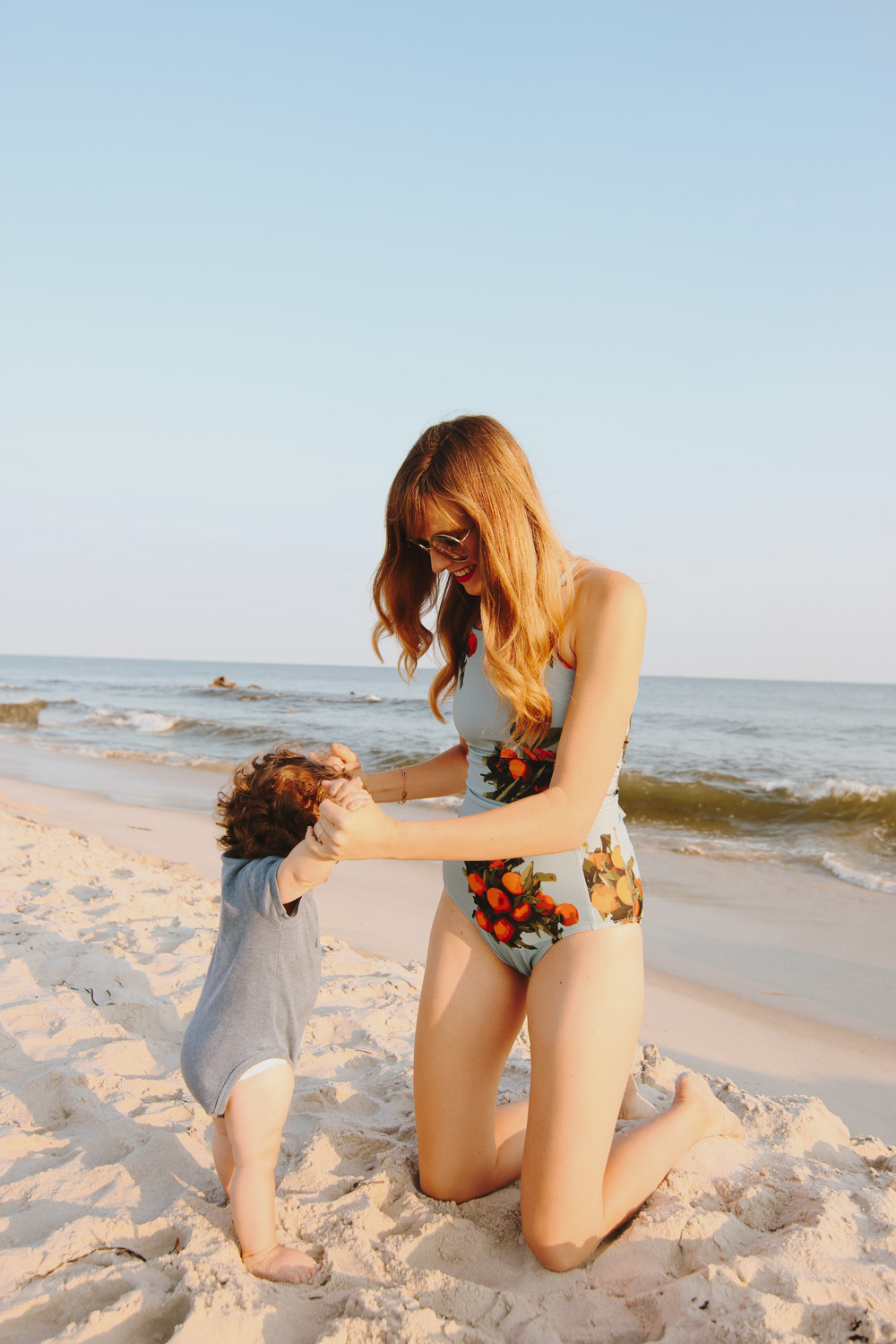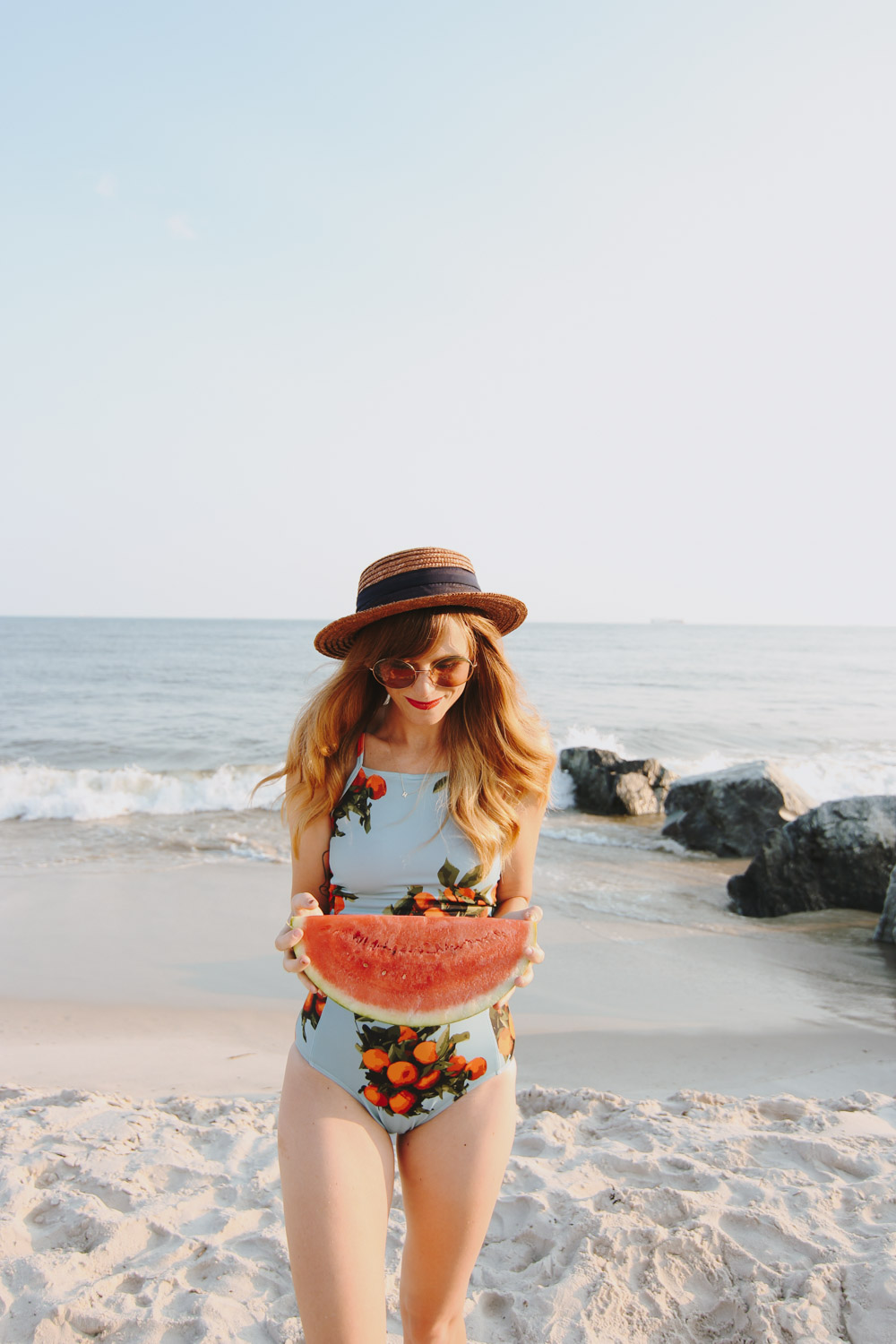 ---