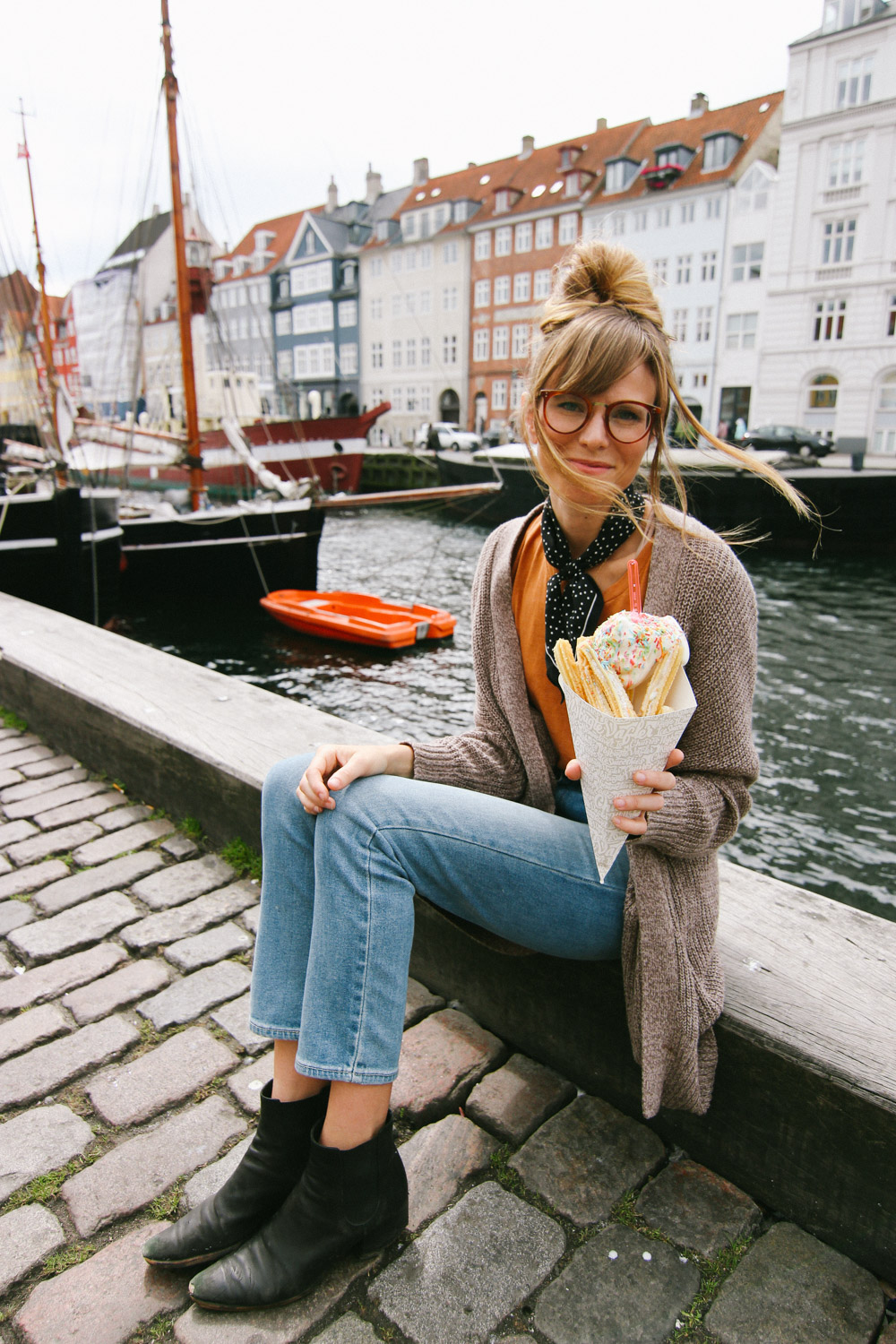 We've absolutely loved traveling through Scandinavia, and I am excited to share all of our favorite spots with you! I felt at home in Copenhagen, and found it to be one of the few cities that I would happily live in. We did not feel like we had enough time, and we spent 3 full days wandering around! It is pretty big, and somewhat walkable (But we definitely walked 10 miles one day!) Here's our top spots!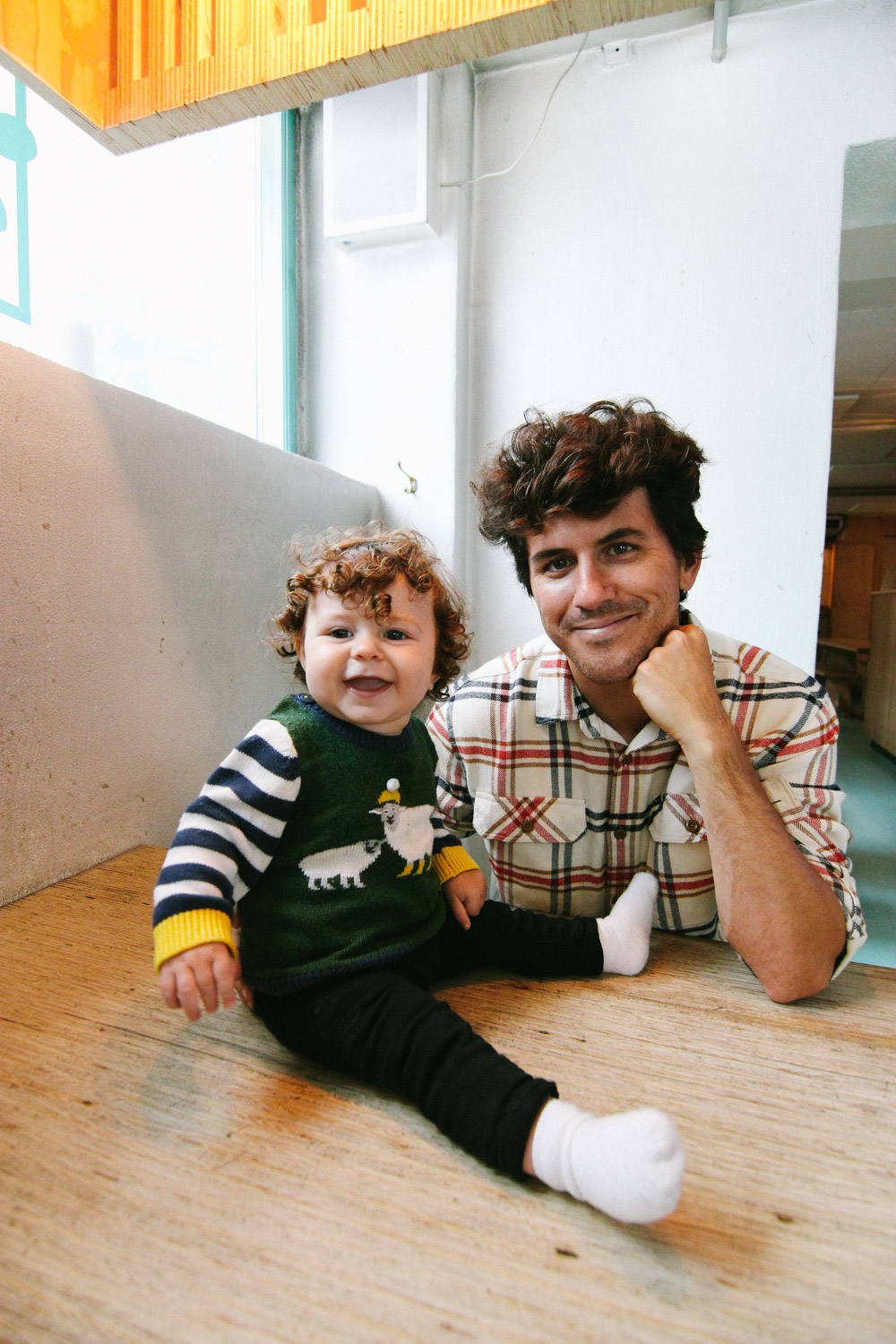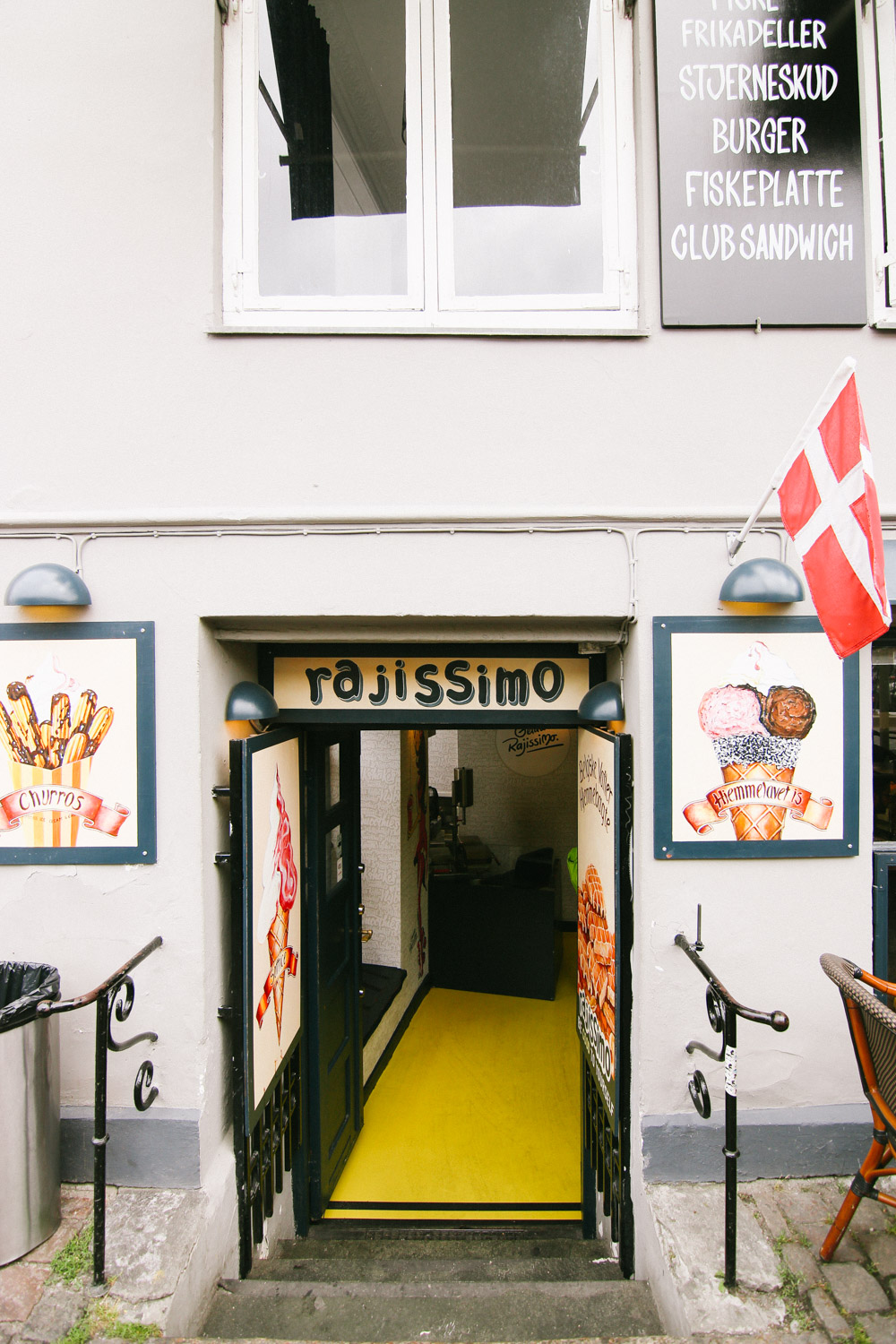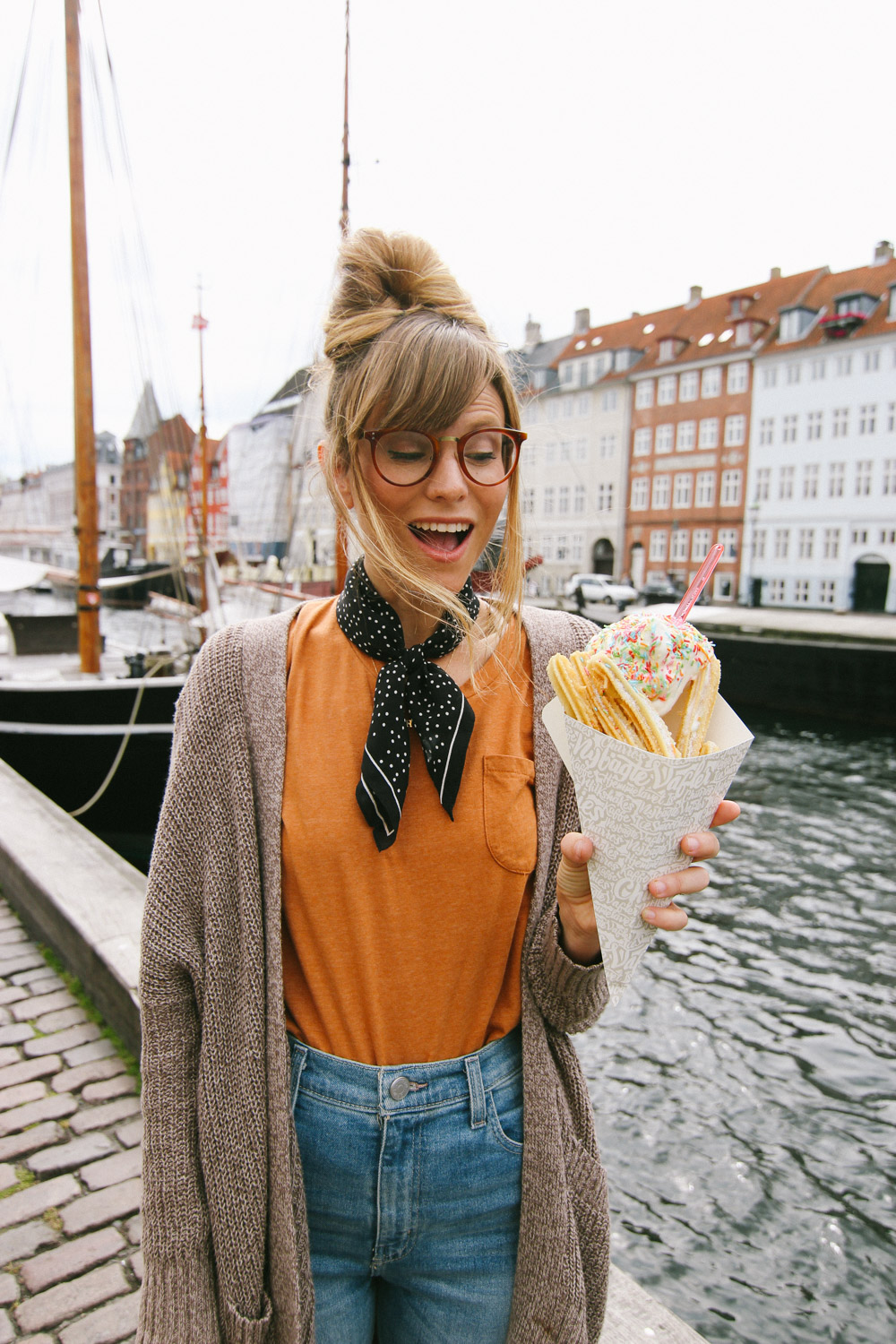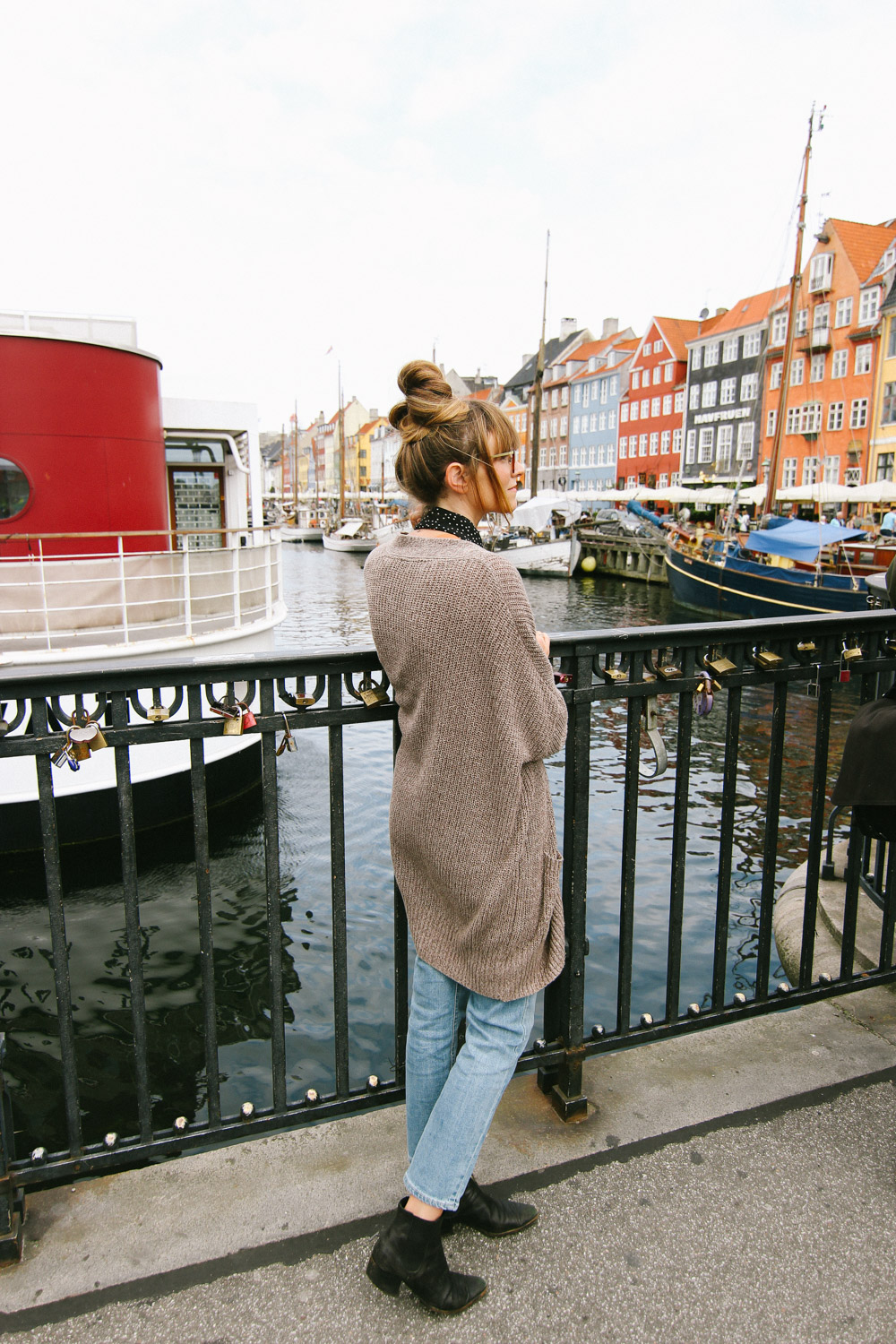 EAT/ DRINK
Risteriet Coffee
Matt said I drank my latte from here quicker than ever. It was so good!
Kaffe and Vinyl
Cutest coffee shop within a record shop!
Mikkeller Bar
This brewery was so cool inside (look at those aqua floors!) and had such a great selection of drinks!
Dyrehaven Restaurant
We ate dinner here one night because it was close to where we stayed. The food was delicious, and the atmosphere was cozy!
Lele Bonmi
This stand is within the Torvehallerne market, and had delicious sandwiches!
Rajissimo
The incredible churro ice cream in the photos is from here! It was as good as it looks!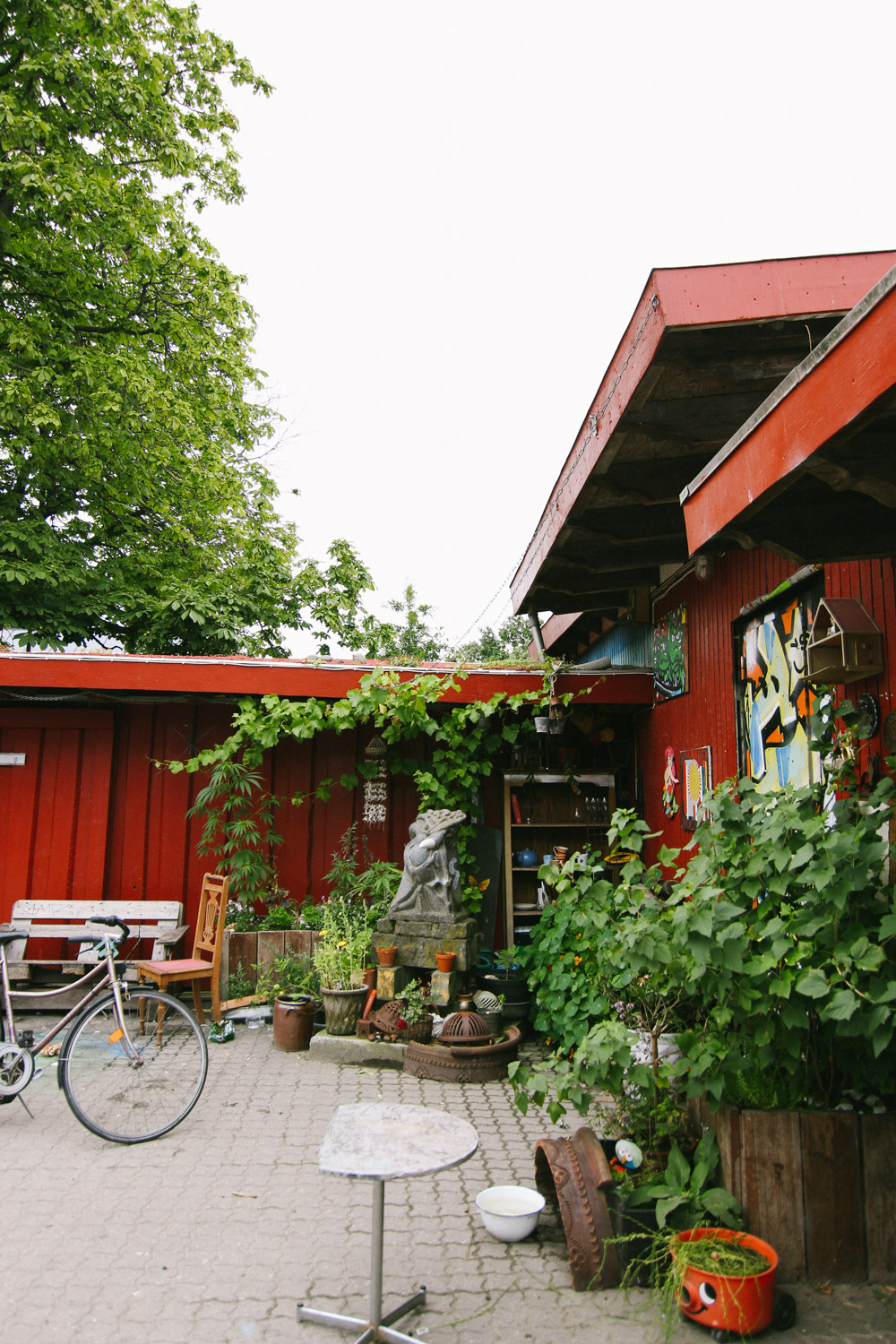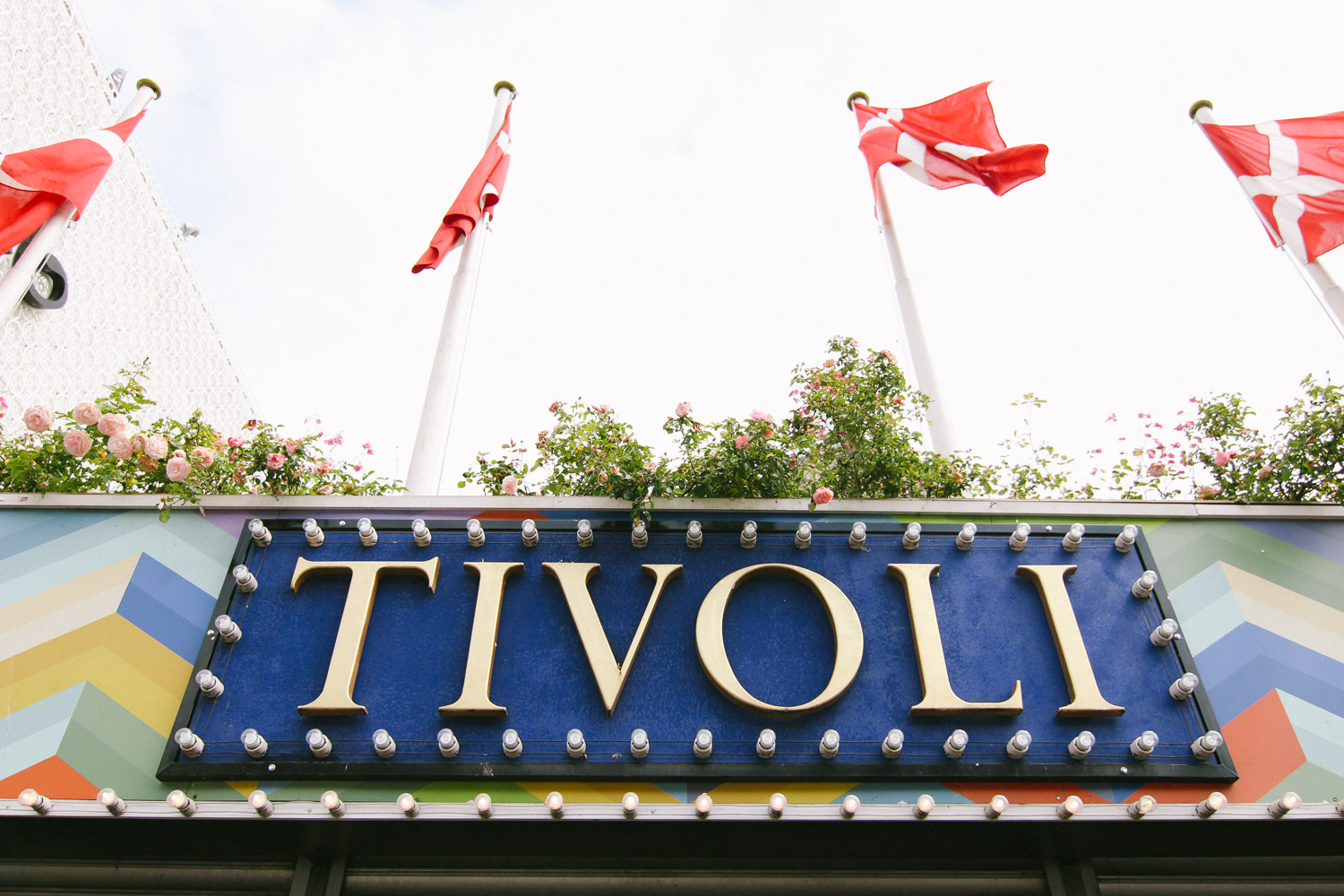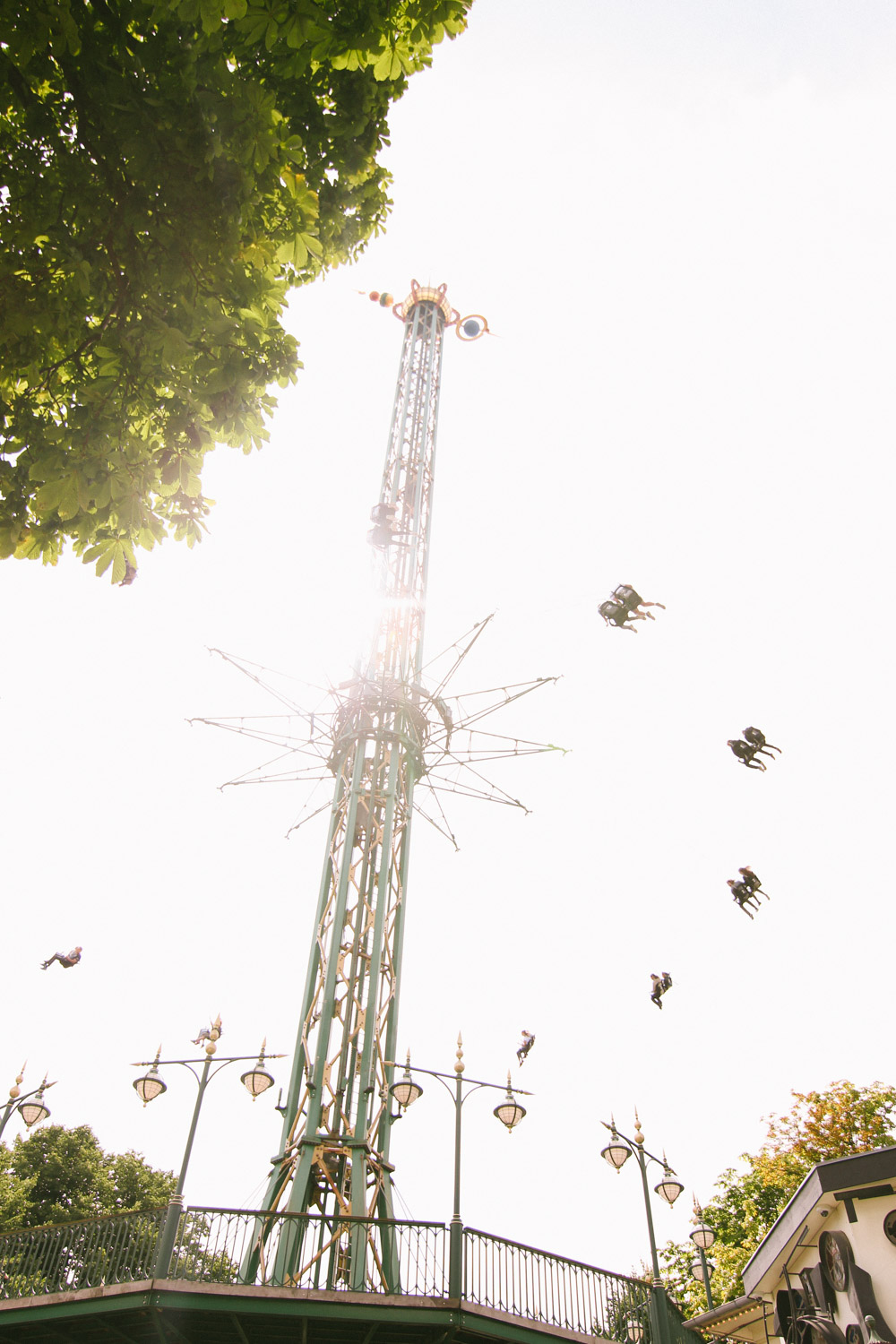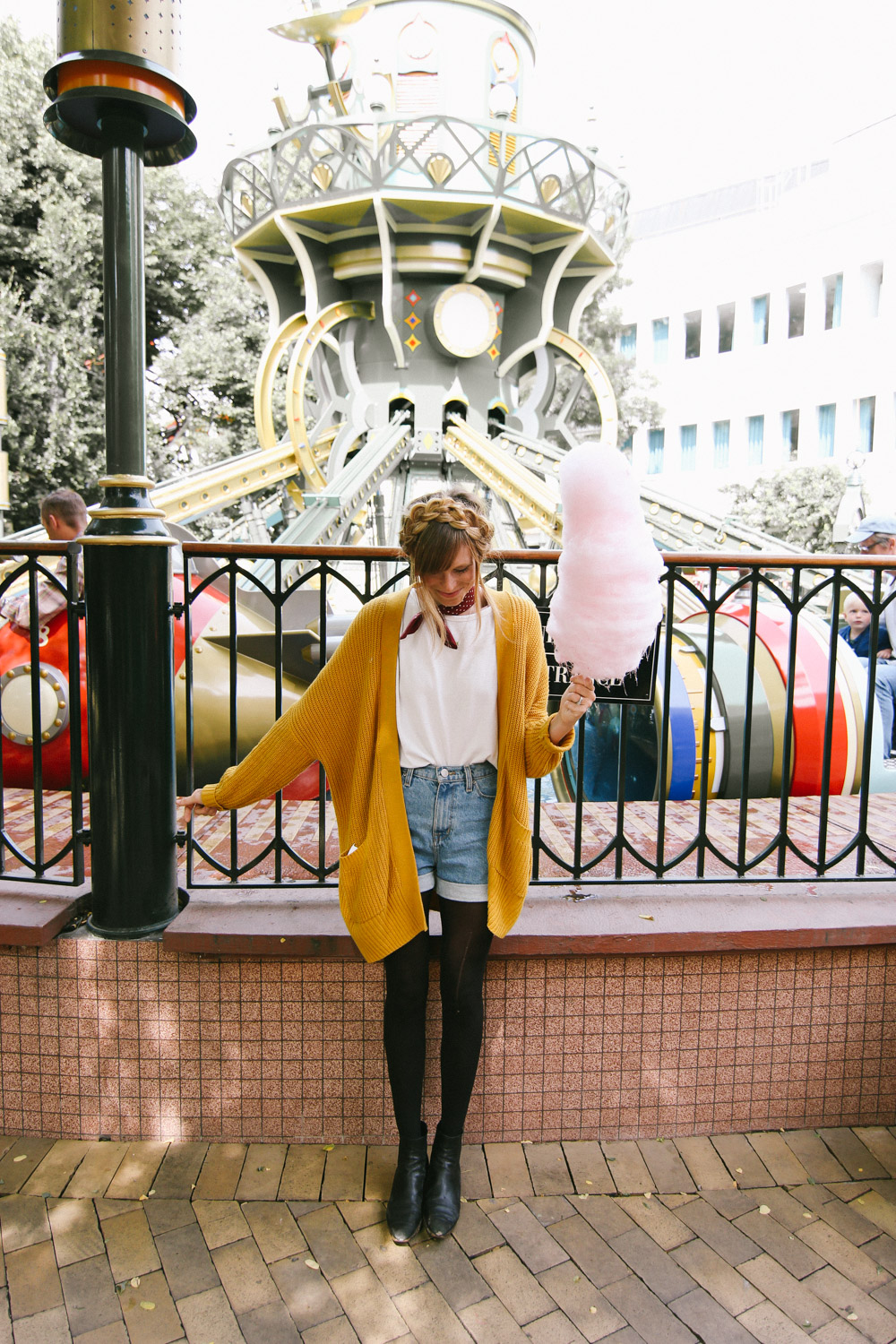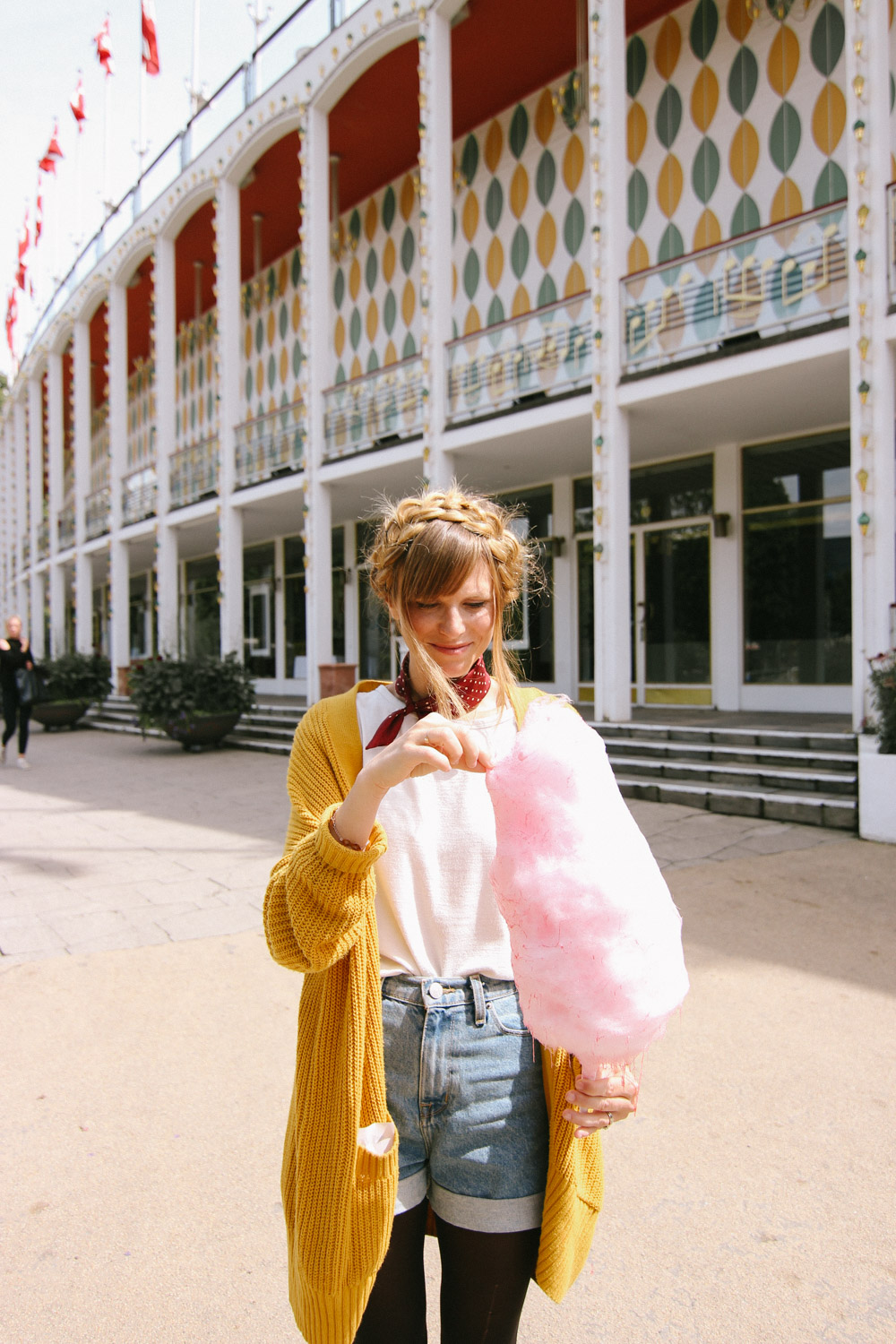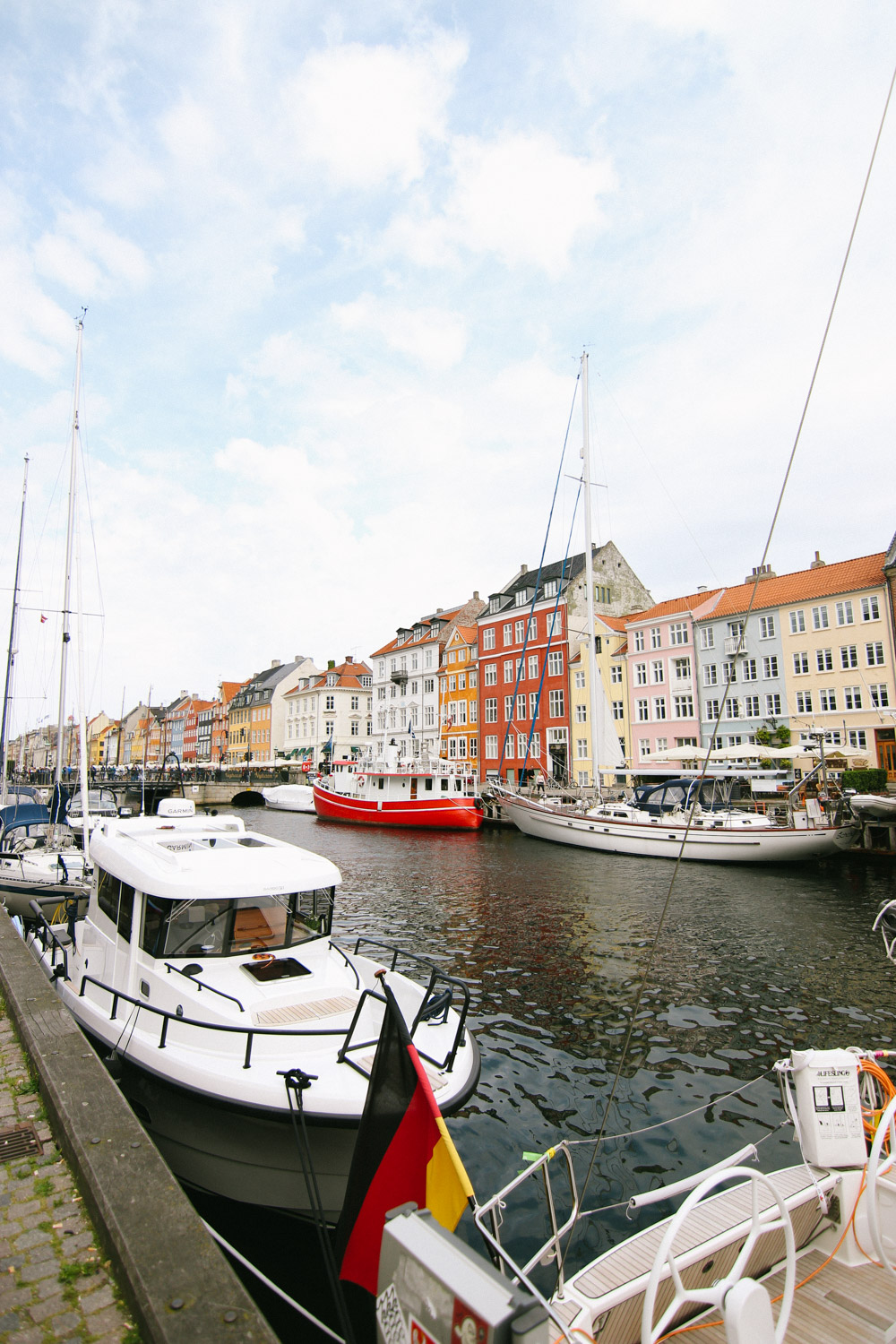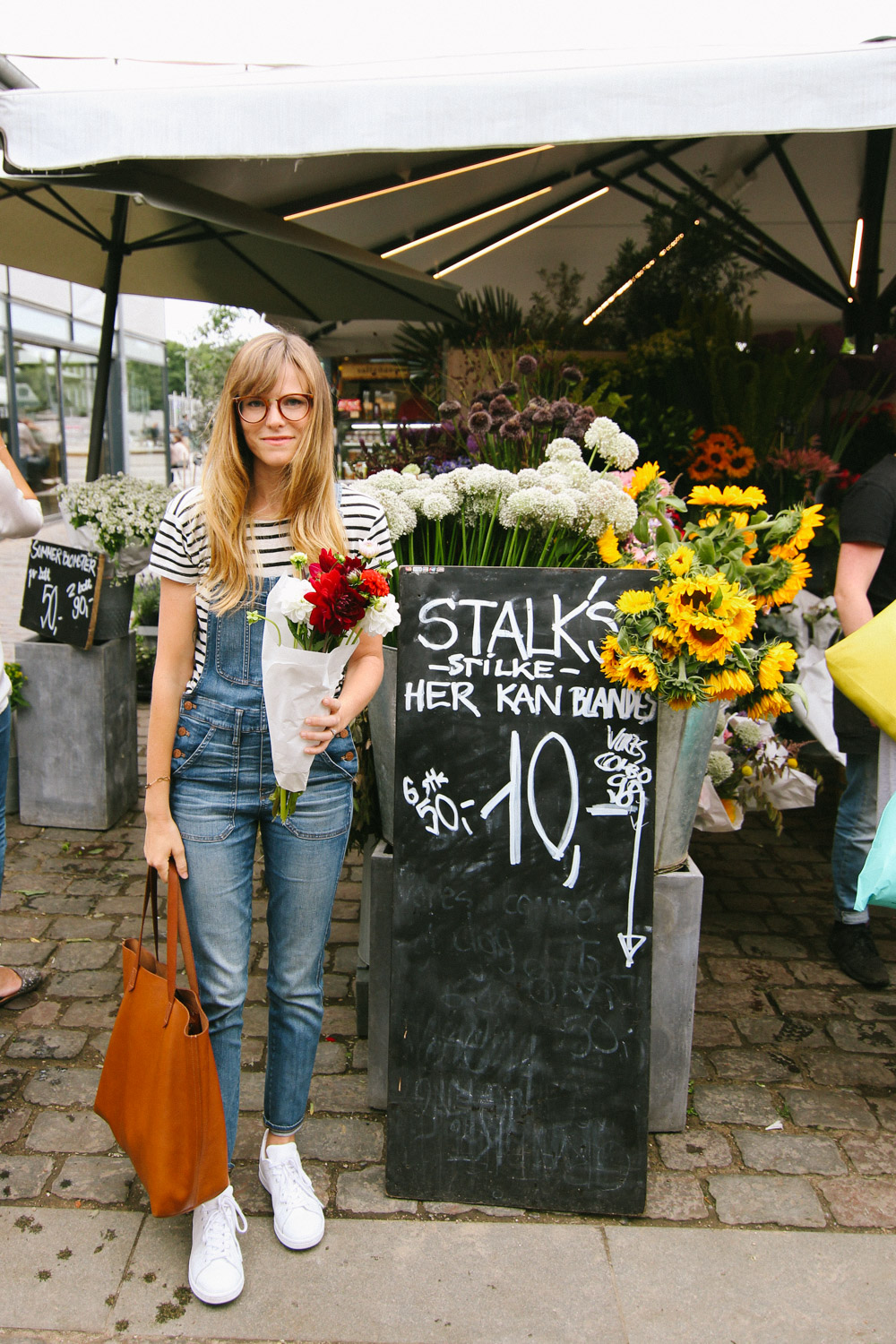 THINGS TO DO
Torvehallerne Market
There were so many delicious spots to eat, and flower stands to browse through! A must-see!
Glyptoteket
This museum had such a lovely collection of French paintings! We were blown away by all of the Monet, Gauguin, Degas and so many more!
Nyahaven
This adorable neighborhood has a beautiful canal, and is the perfect spot to walk around and snap photos.
Christiania
This place is weird – and i mean WEIRD. There's weed being sold legally, a skate park in the middle of the town with people passed out inside, but then adorable hippie families, too! It's worth walking around in just to see it.
Tivoli
This is the 2nd oldest amusement park in the world, and it has such a cool vintage vibe! Plus there's gardens on the premises too, and they're breathtaking.
Mondo Kaos
This cute vintage boutique is located on a street filled with tons of cute vintage shops! Definitely walk around the area.
Norrebro
Must-visit spot! This street was SO cute, and had so many coffee shops and recycled clothing shops!
WHERE WE STAYED
Our Airbnb was actually perfection. It was one of the most beautiful apartments I have ever been in, and I would highly recommend it! I could not stop taking pictures of it!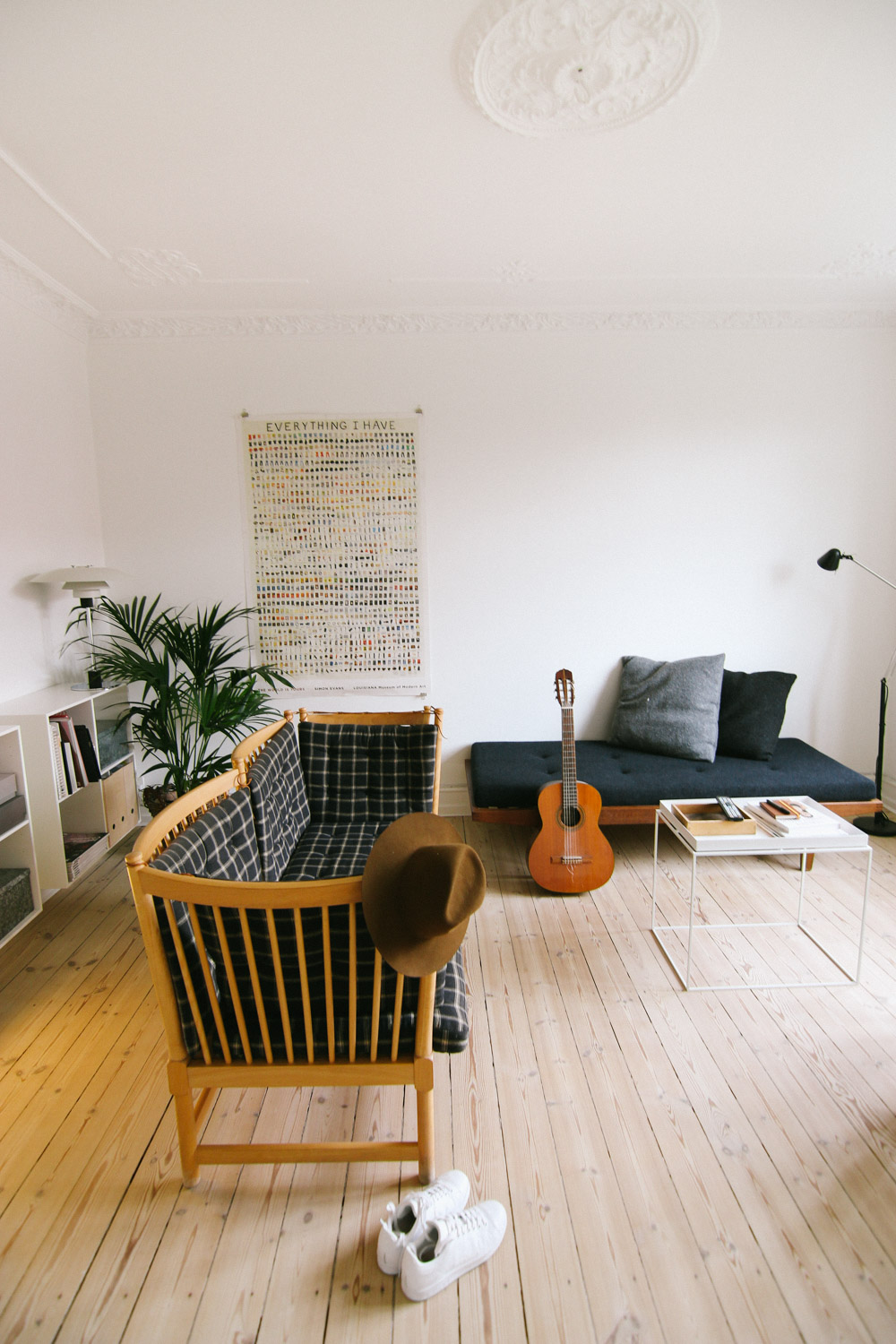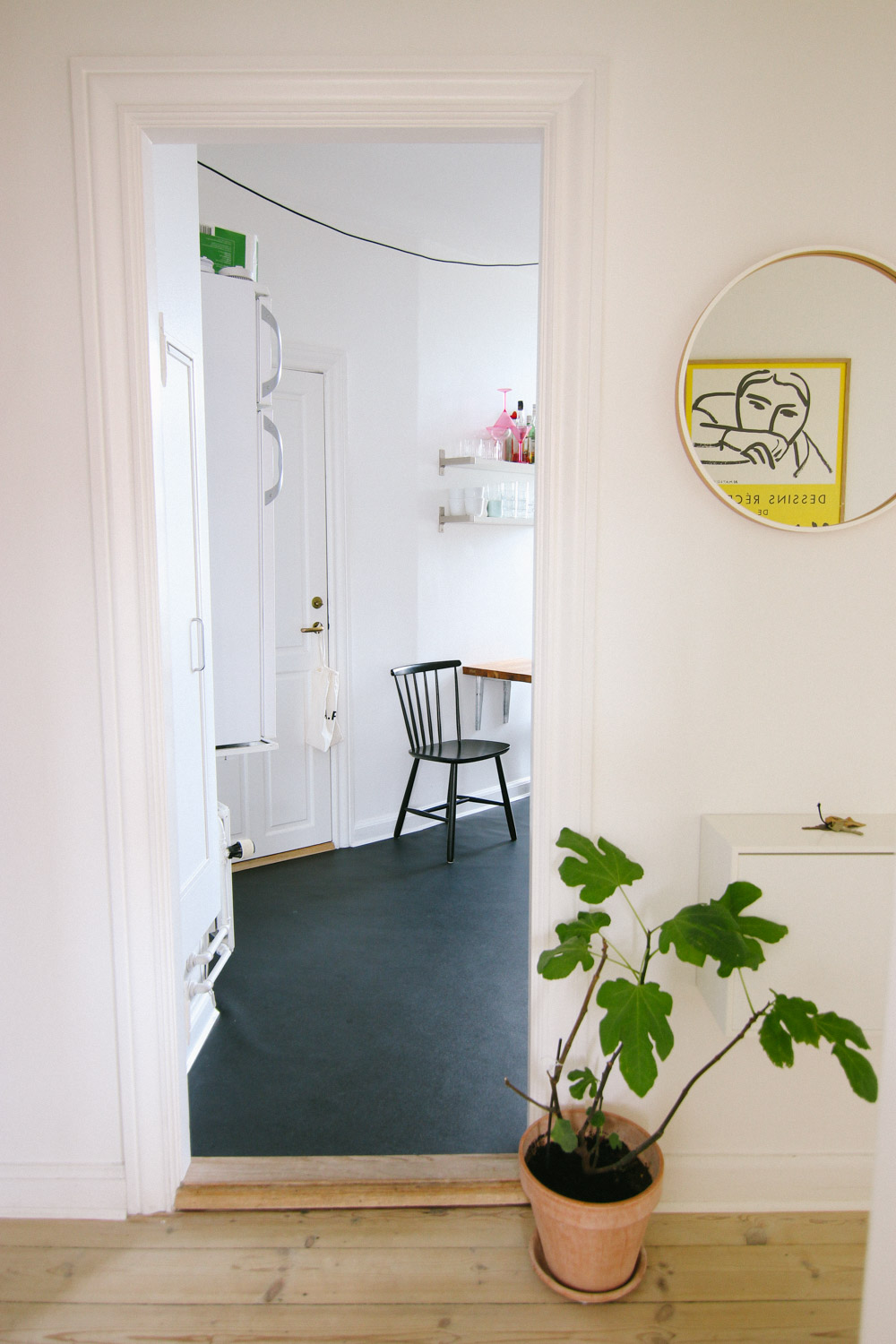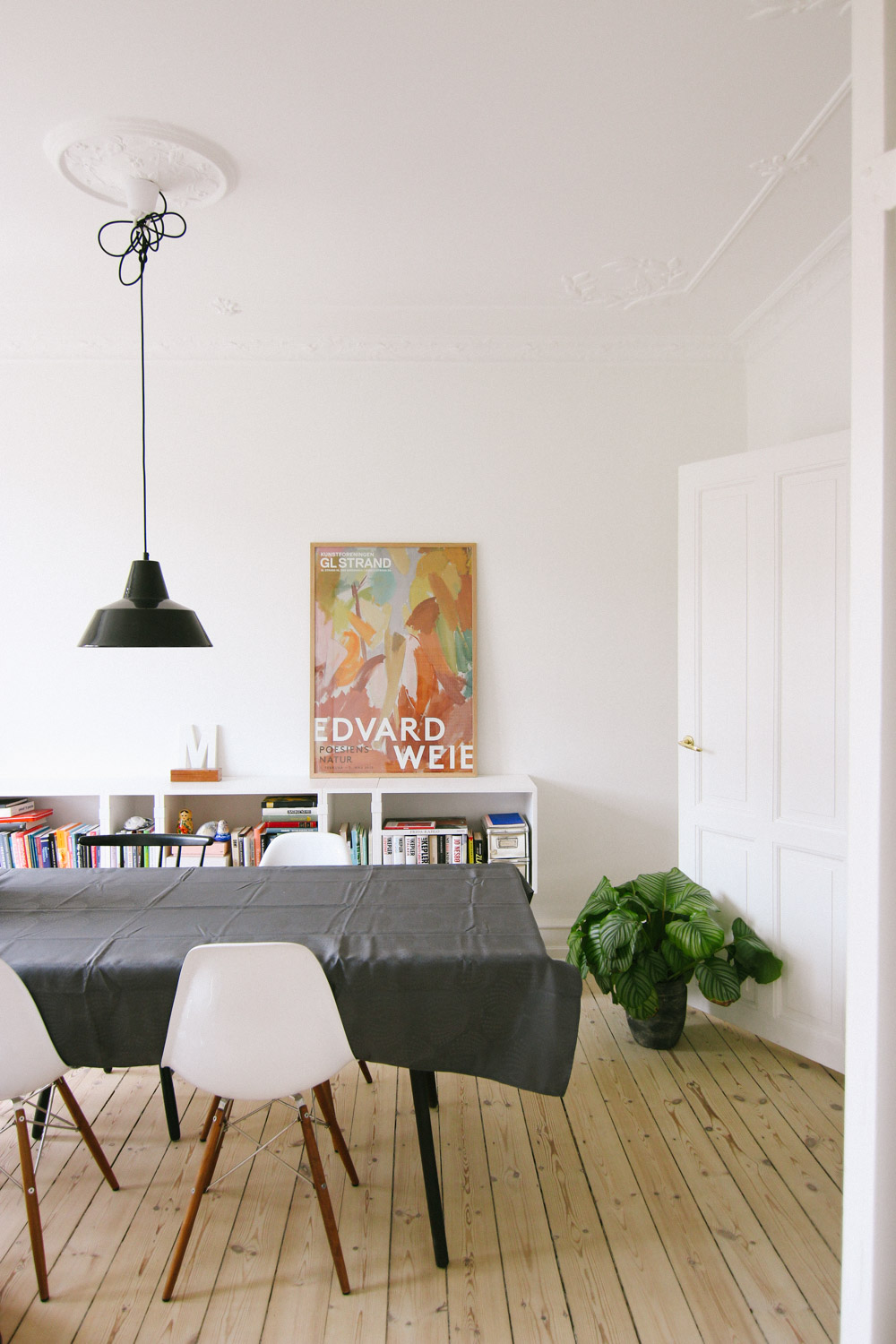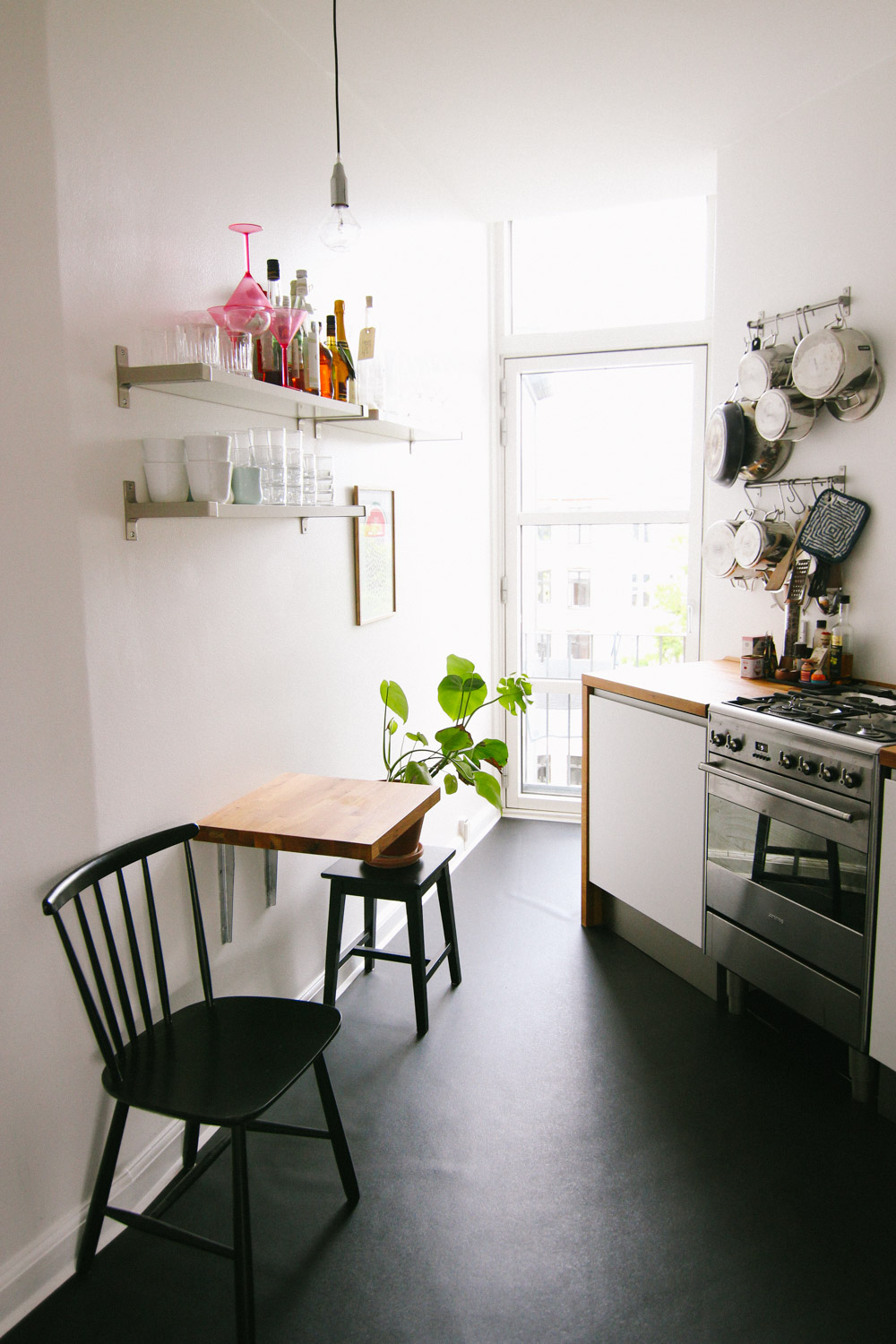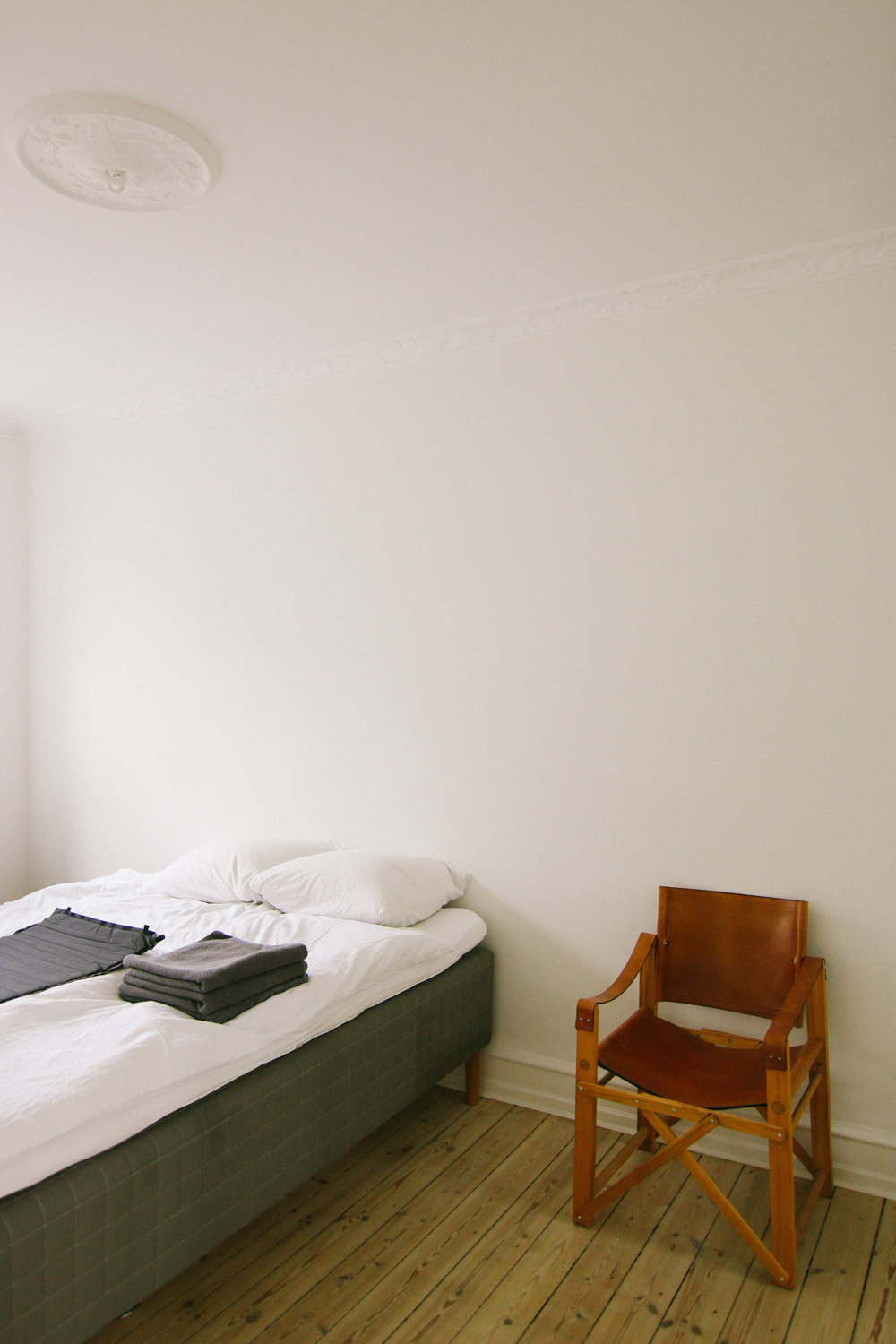 I will share more Scandinavia city guides in the next few days! Make sure to checkout my Italy guide here!
SHOP MY LOOKS
---