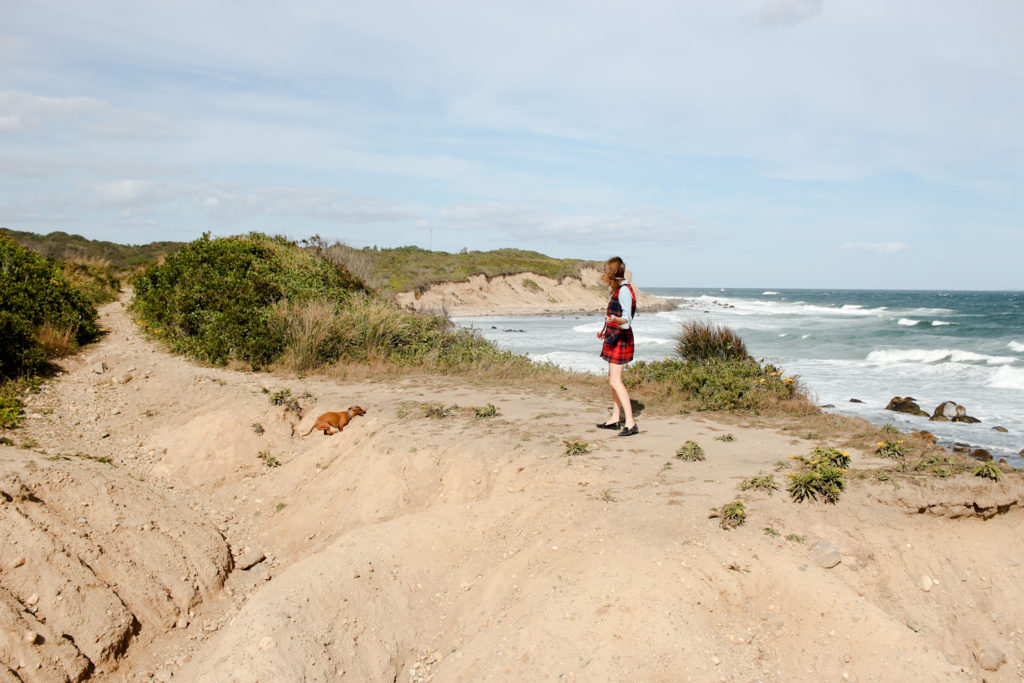 Some places are more beautiful when the "season" ends – there's a ton of those place in NY. It can be overwhelming finding a place to stay, parking or even getting into a restaurant to eat dinner in Montauk during the summer months. It has become a party destination, but it truly is so much more! It has such great campsites, beaches and hiking to offer, so we usually wait until September/ October to stop by (here's our trip from last year!)
With the Fall season growing shorter and shorter, we fully soaked in this PERFECT day and spent all of it outside hiking around the coastline. We grabbed coffee and tacos at bliss kitchen which was so yummy. The best part? Claude came too!
p.s. thank you for all of your stories and advice on my last post, it helped SO much, and i definitely want to try to eat more iron instead of just taking the pills!
!function(doc,s,id){ var e, p; if(!doc.getElementById(id)) { e = doc.createElement(s); e.id = id; p = '//shopsensewidget.shopstyle.com/widget-script.js'; var cb = new Date().getTime(); p += '?cb=' + cb; e.src = p; doc.body.appendChild(e); } if(typeof window.ss_shopsense === 'object'){ if(doc.readyState === 'complete'){ window.ss_shopsense.init(); } } }(document, 'script', 'shopsensewidget-script');
---