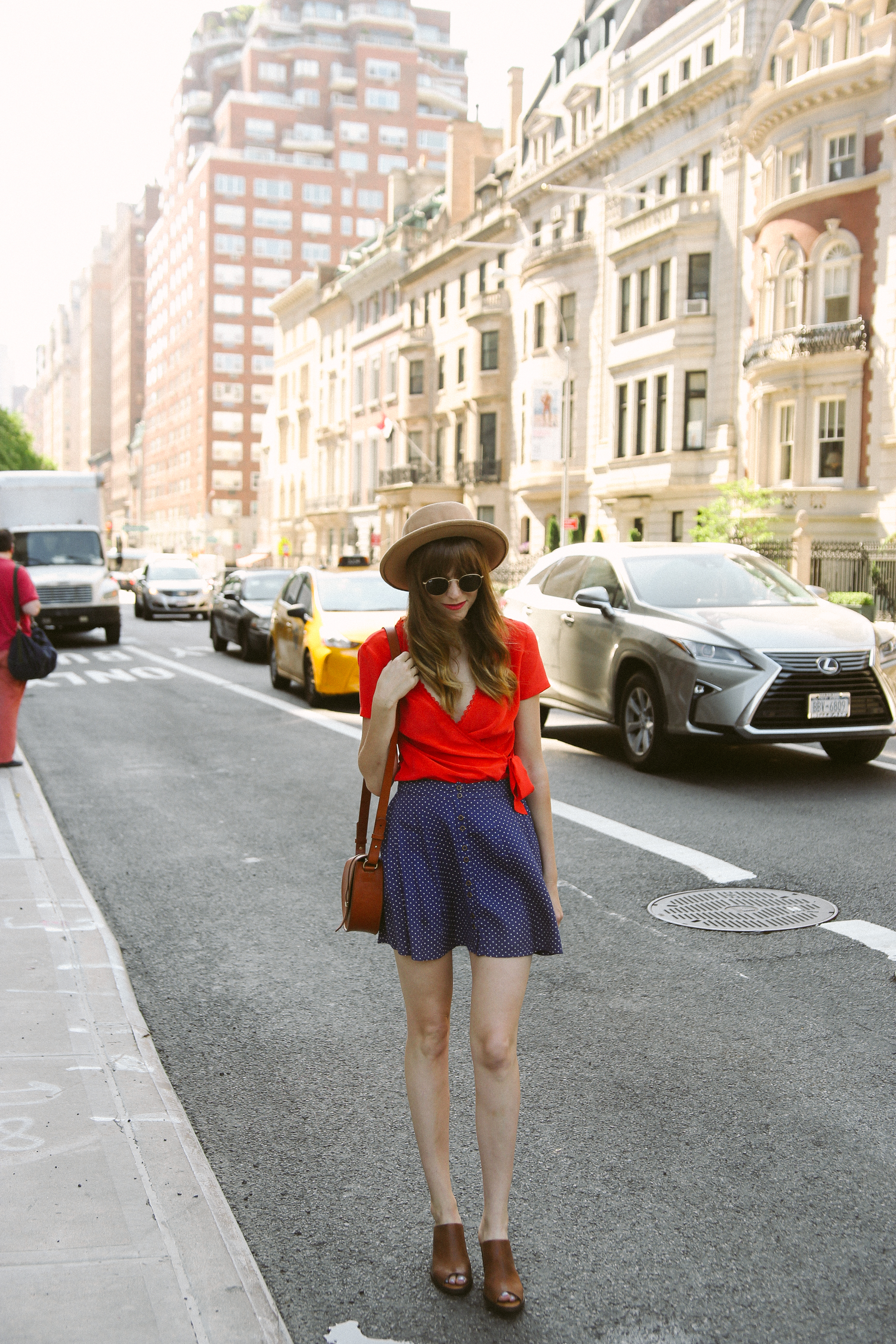 There's no greater time for styling polka dots in NYC than this in-between spring & summertime! I've had this skirt for seriously 4 or 5 years, and I even styled it on here while I was preggo! It's on instagram styled differently as well. I think navy polka dots are a perfect choice for summertime, and I usually pair this skirt with red, white or mustard yellow.
I've linked some similar options for you to shop below!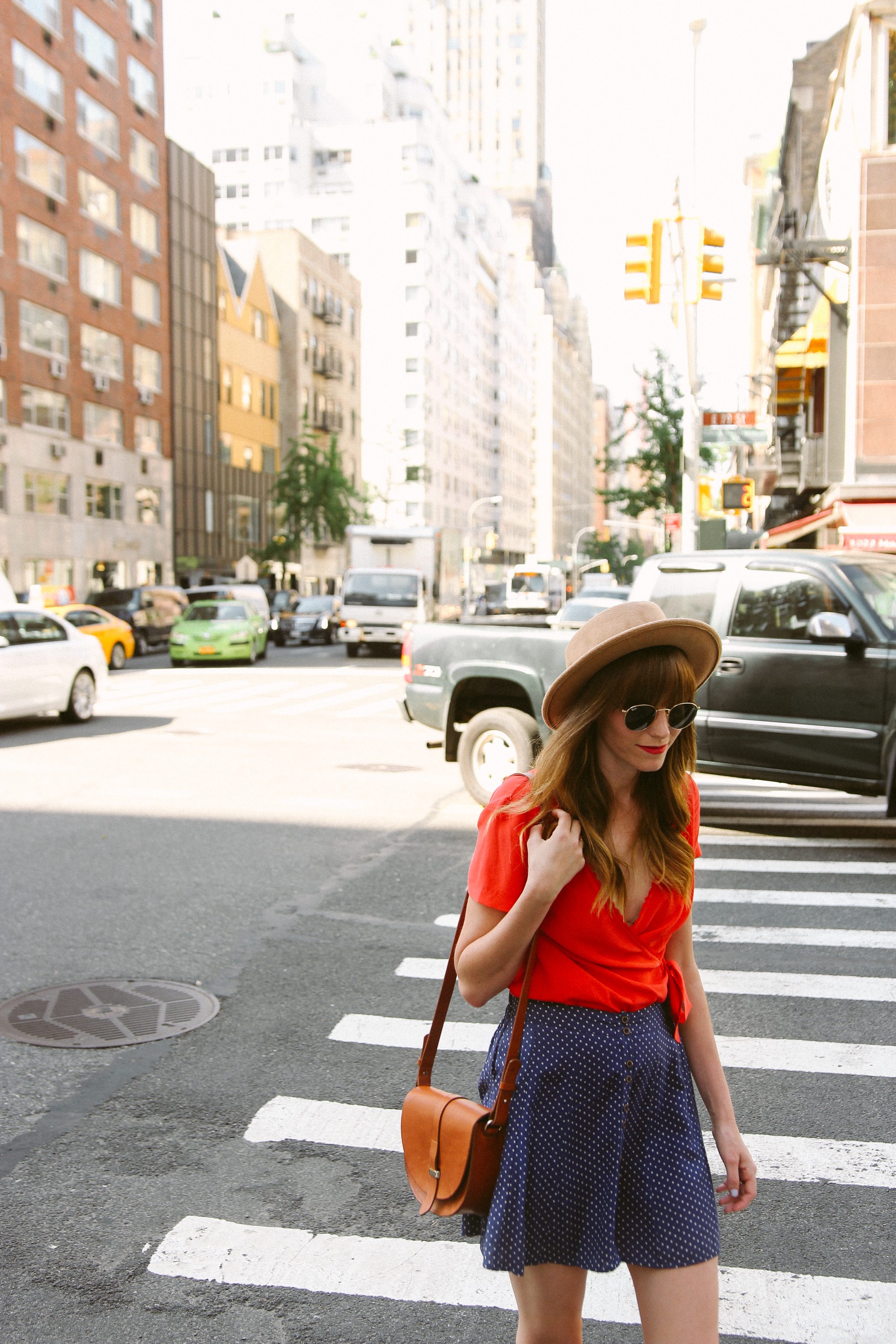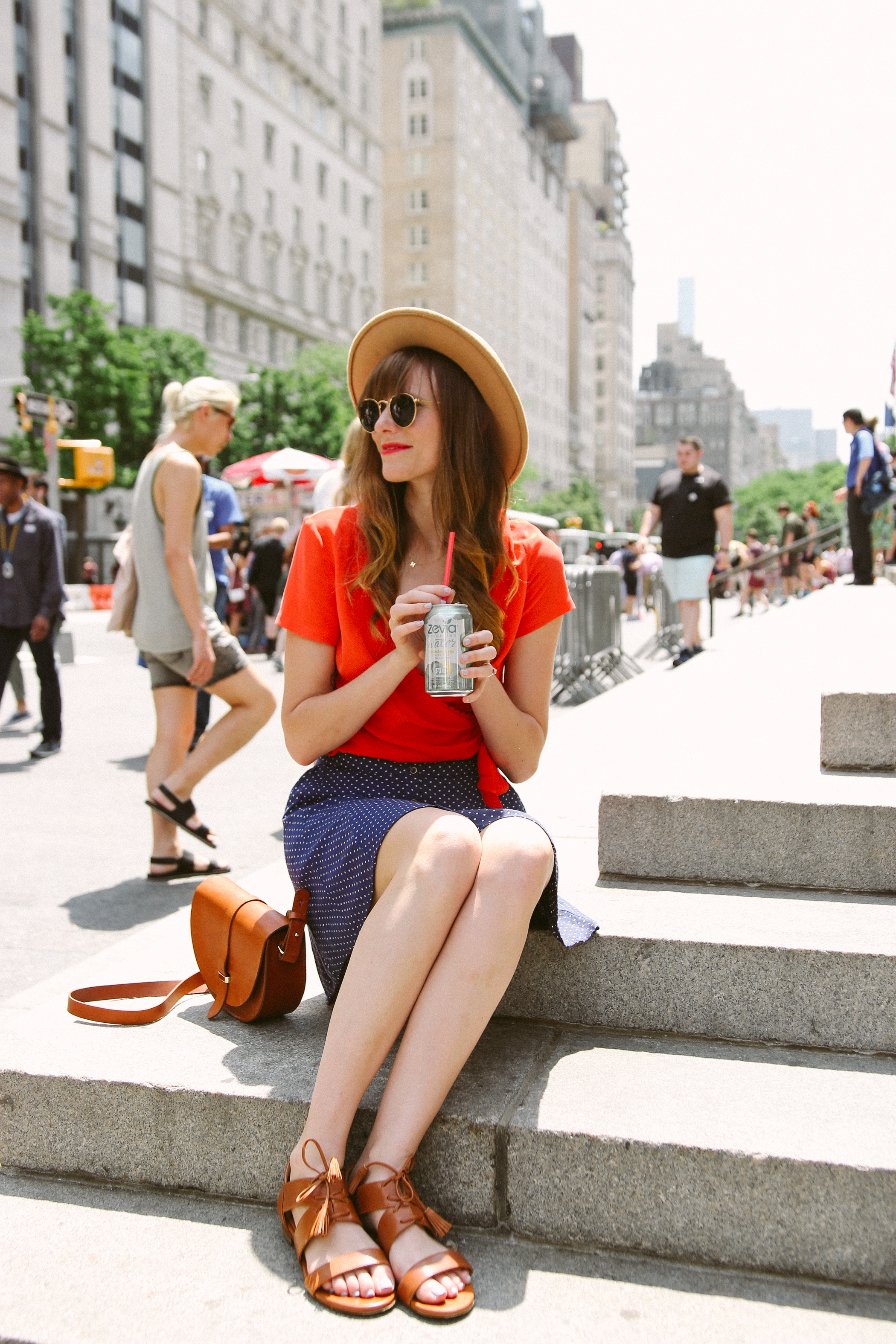 It definitely seems like polka dots are less "trendy" this Spring/Summer (it was even hard to find similar-to items!) but I could not care less. I find them to be a wardrobe staple, especially during the warmer months, and they are so easy to pair with solids or a fun shirt with a saying on it. You will definitely continue to see me wearing this skirt all throughout this summer!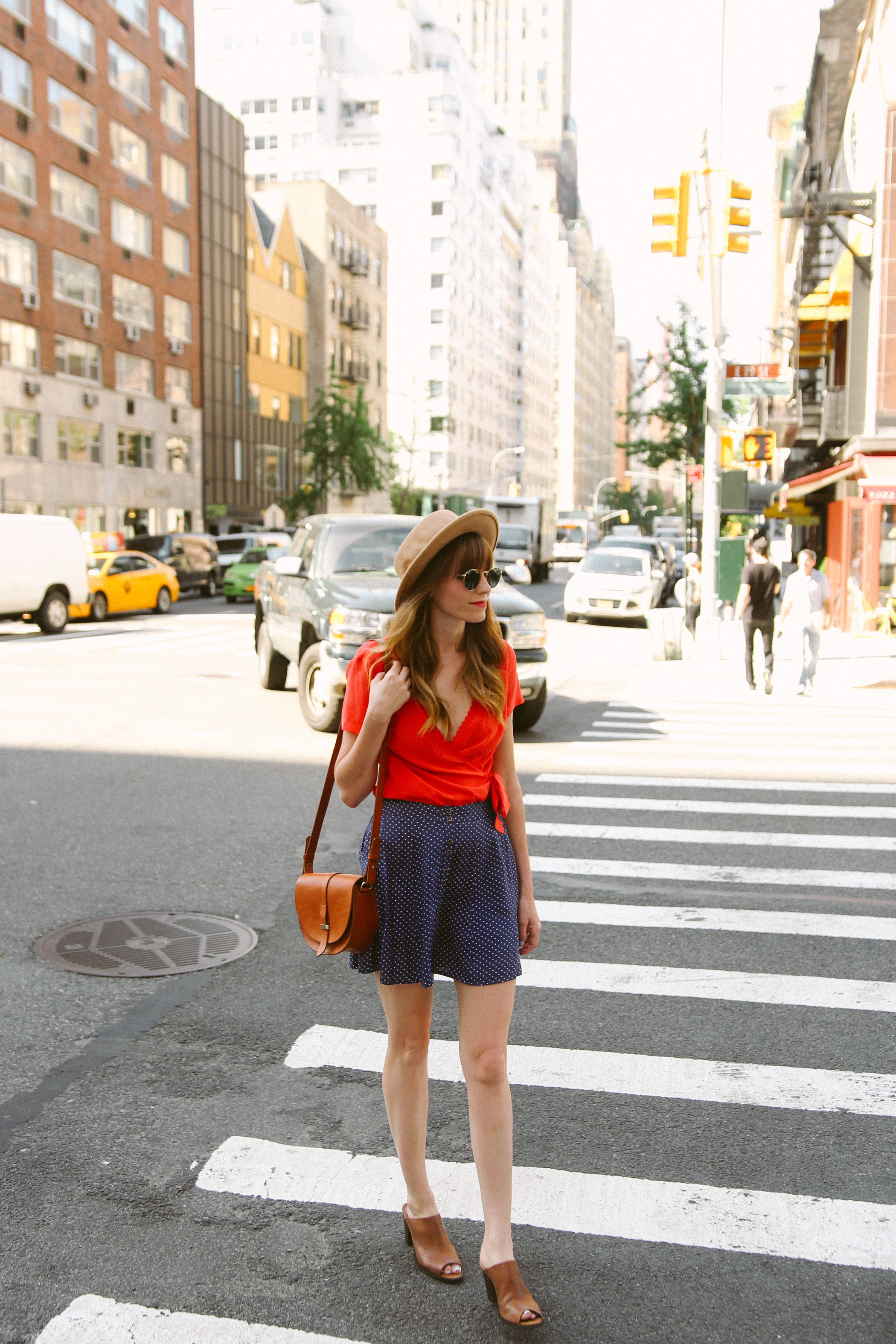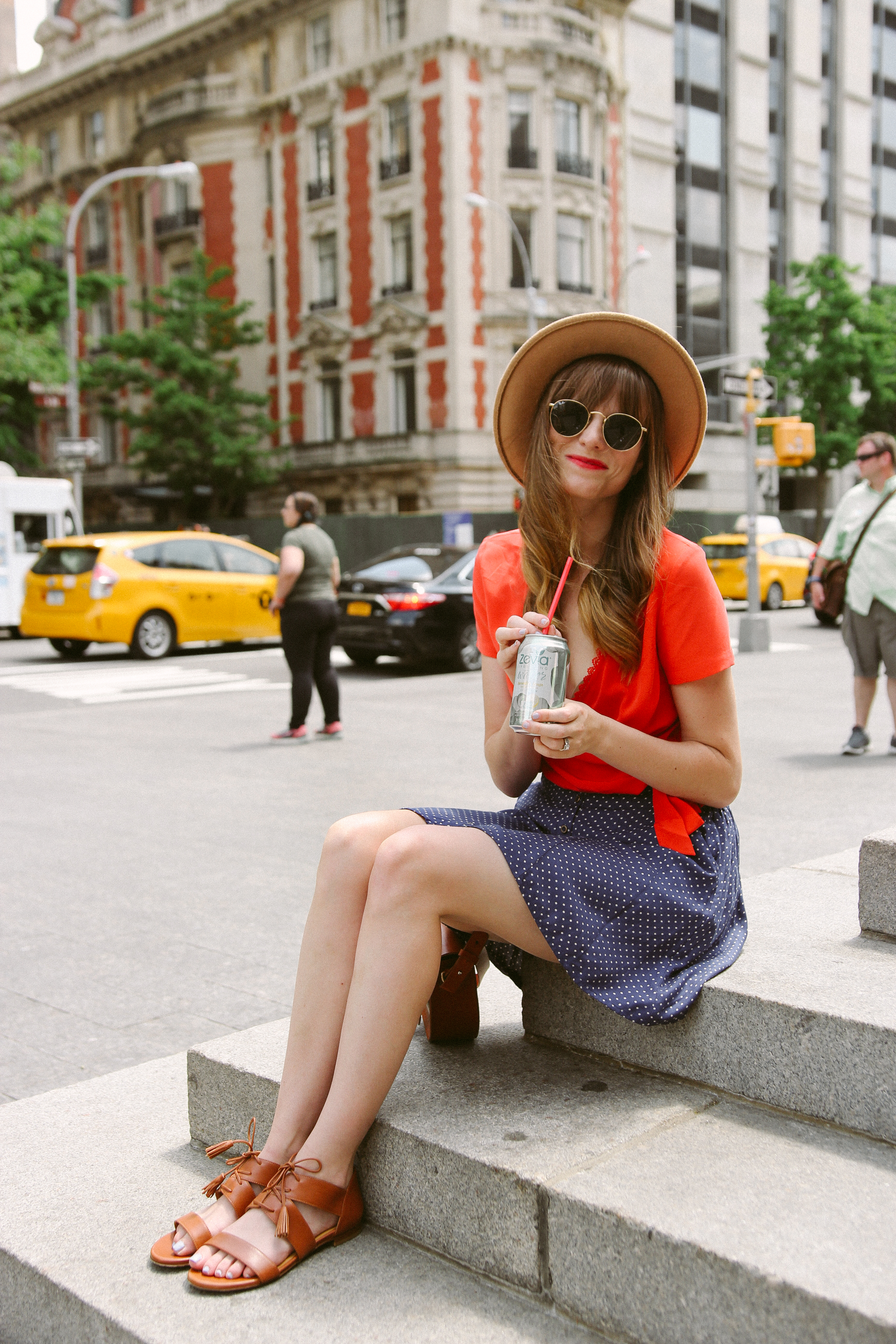 ---