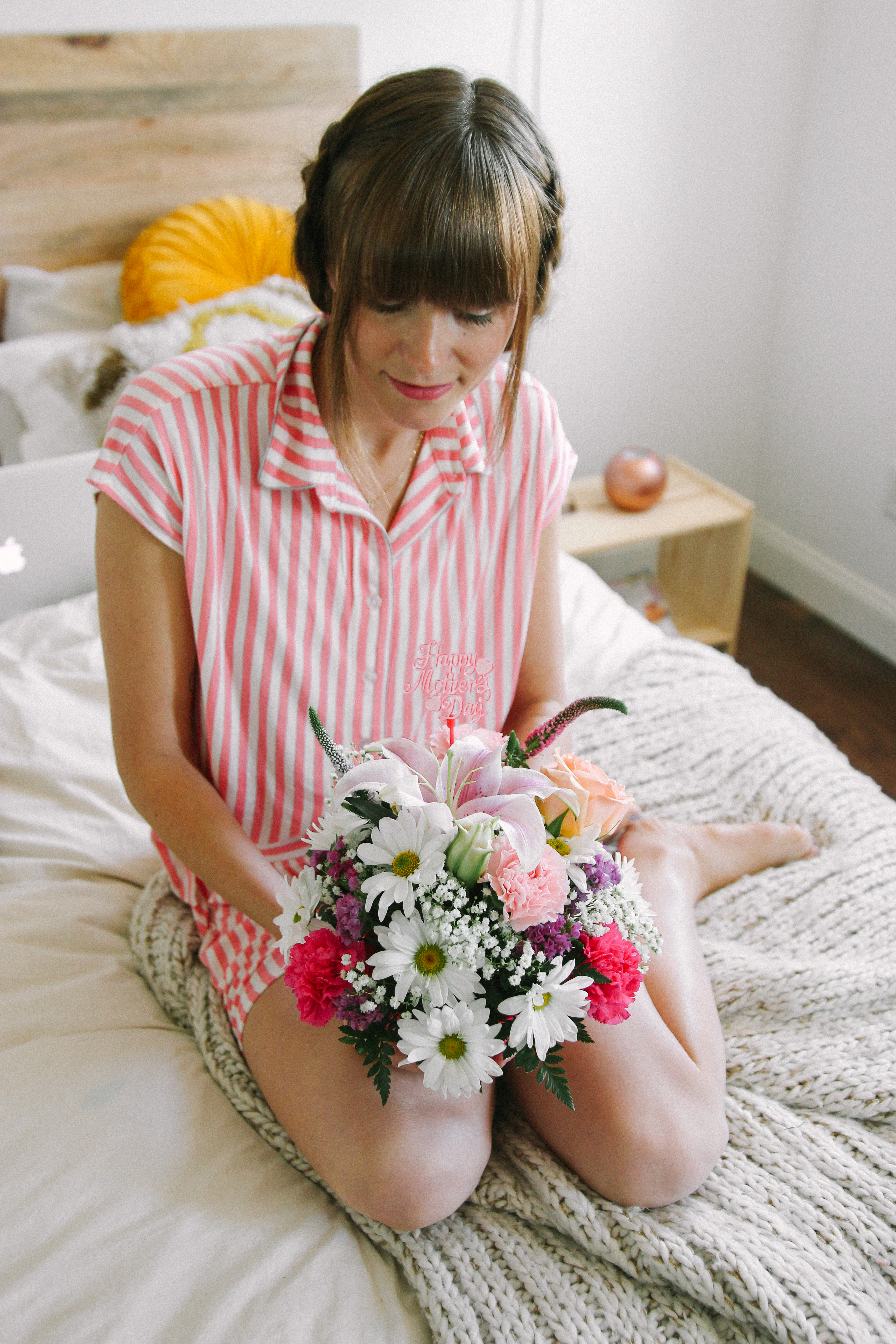 My first Mother's Day was a day of few pictures, but here's the only ones we snapped! I woke up to Matt making me breakfast (a yogurt parfait) and Hudson's cute smile! We fed him pineapple for the first time and then I played with him until he took a full two hour nap (usually he only naps for an hour in the morning!) While he napped Matt gave me these flowers and a sweet card, and I put makeup on and did my hair – I tried out this new style but didn't know how I felt about it!
Then we walked into town, and went to brunch at the pottery painting place for Mother's Day! I painted a gnome for Hudson's room, and he was so happy and cute the whole time. We walked to my aunts house afterwards, and then went out for a little dinner date. It was a lovely day that I'll always remember, and now I get to celebrate Mother's Day for the rest of my life! What did you mamas do for the day?
P.S. Apologies for the iPhone pictures, but I really wanted to share something to remember this day by!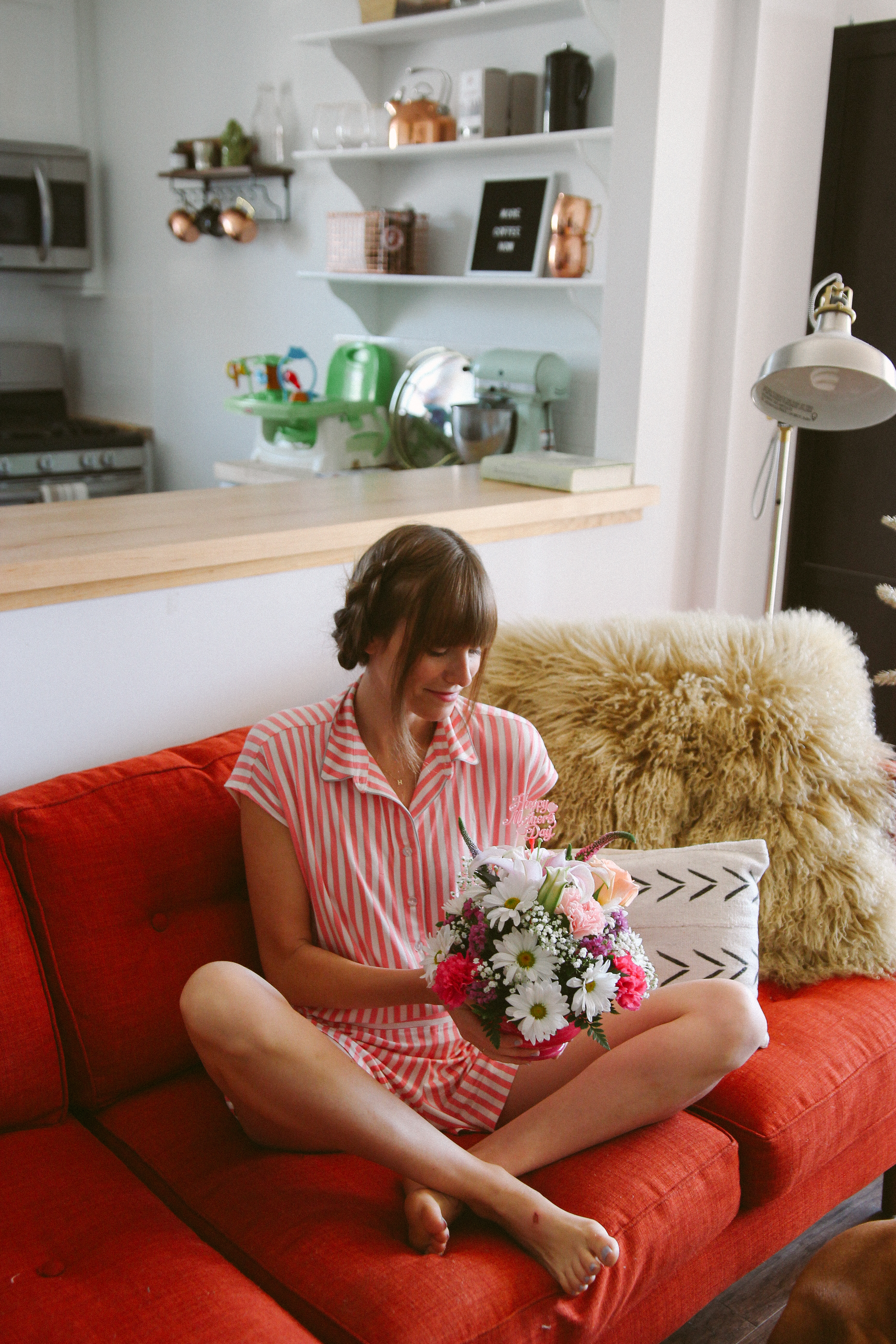 PJ's: Soma intimates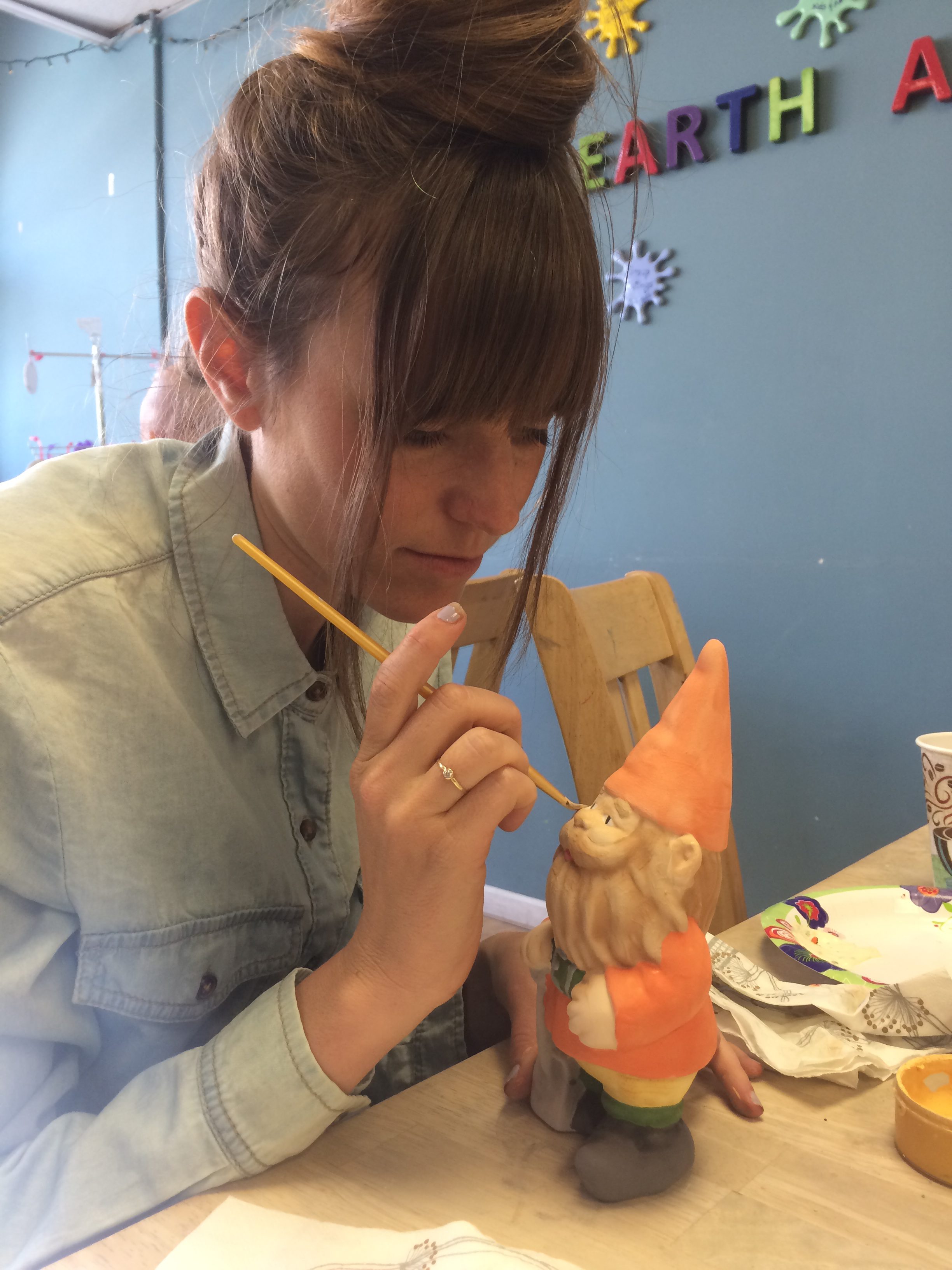 ---