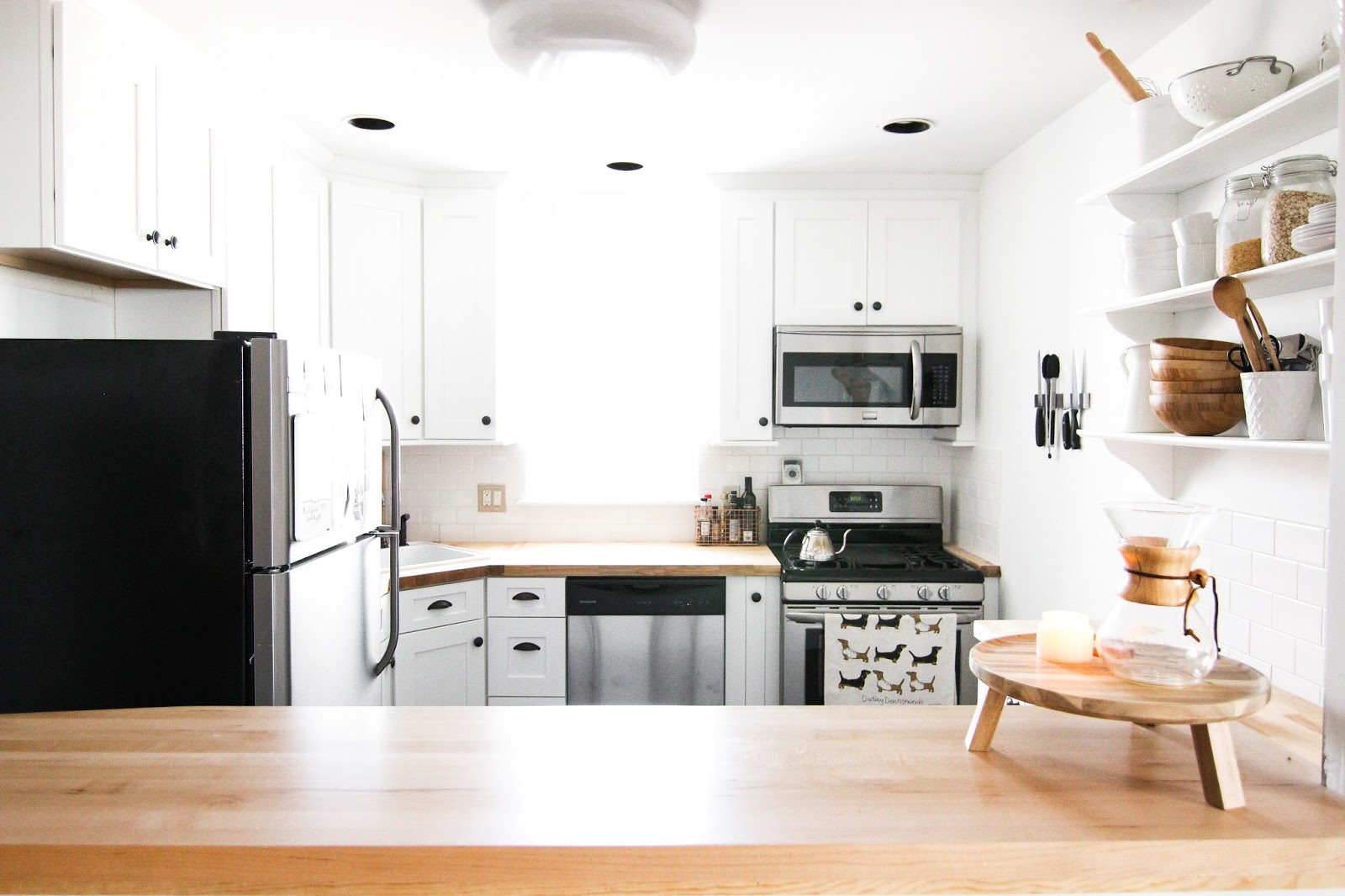 When we bought this apartment (
more on that here
) we knew the weakest link was the kitchen, and we knew a farmhouse kitchen reno was in order, eventually. While it looked livable, the cabinets were falling apart and from 1999. They were made of a fake wood, and the previous owner put a white plastic coating over the top. We didn't love the granite, it just wasn't our style, and the appliances were all older. It wasn't a renovation we felt needed to happen ASAP, but we knew eventually we'd make it happen.
BEFORE: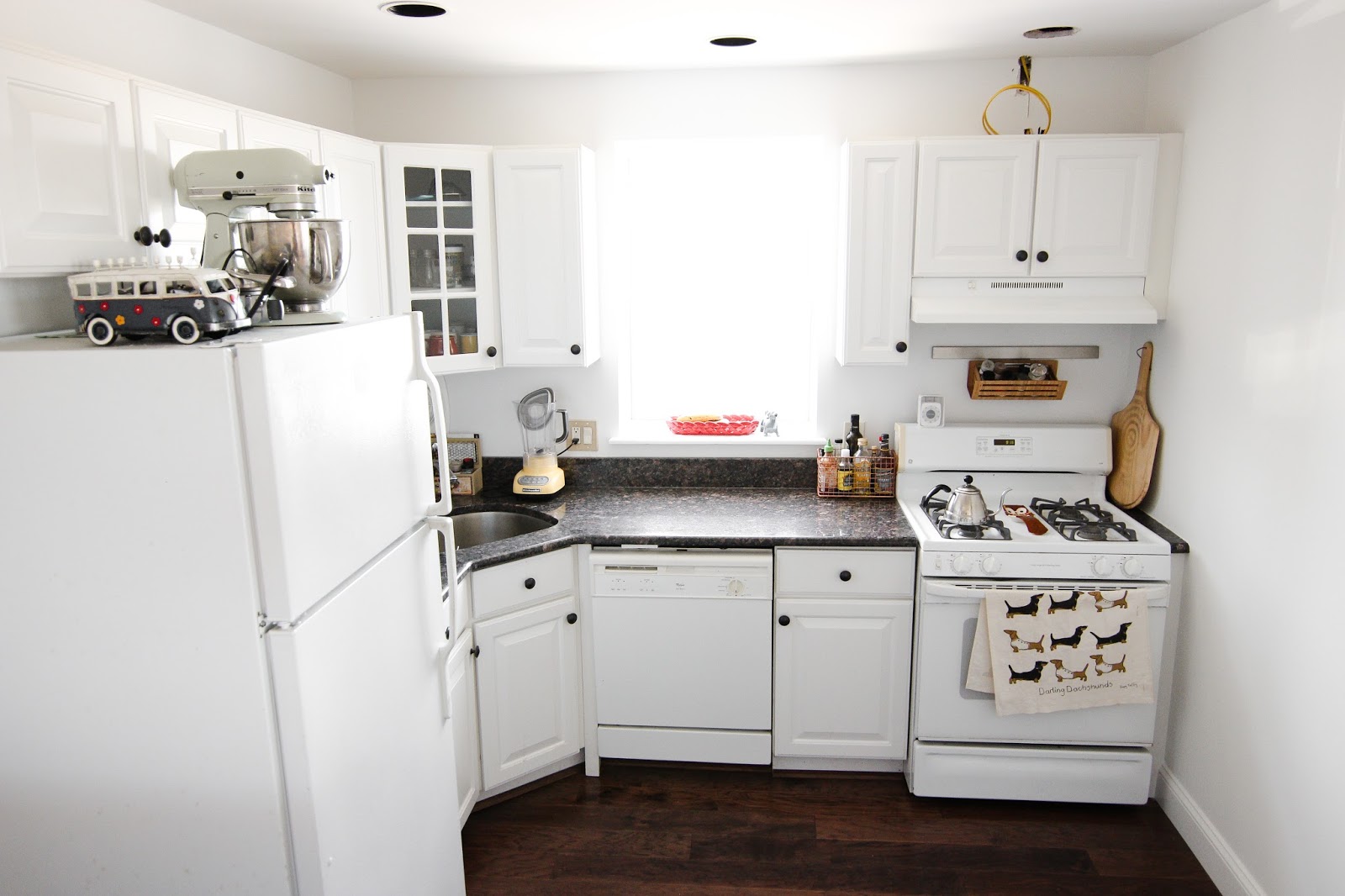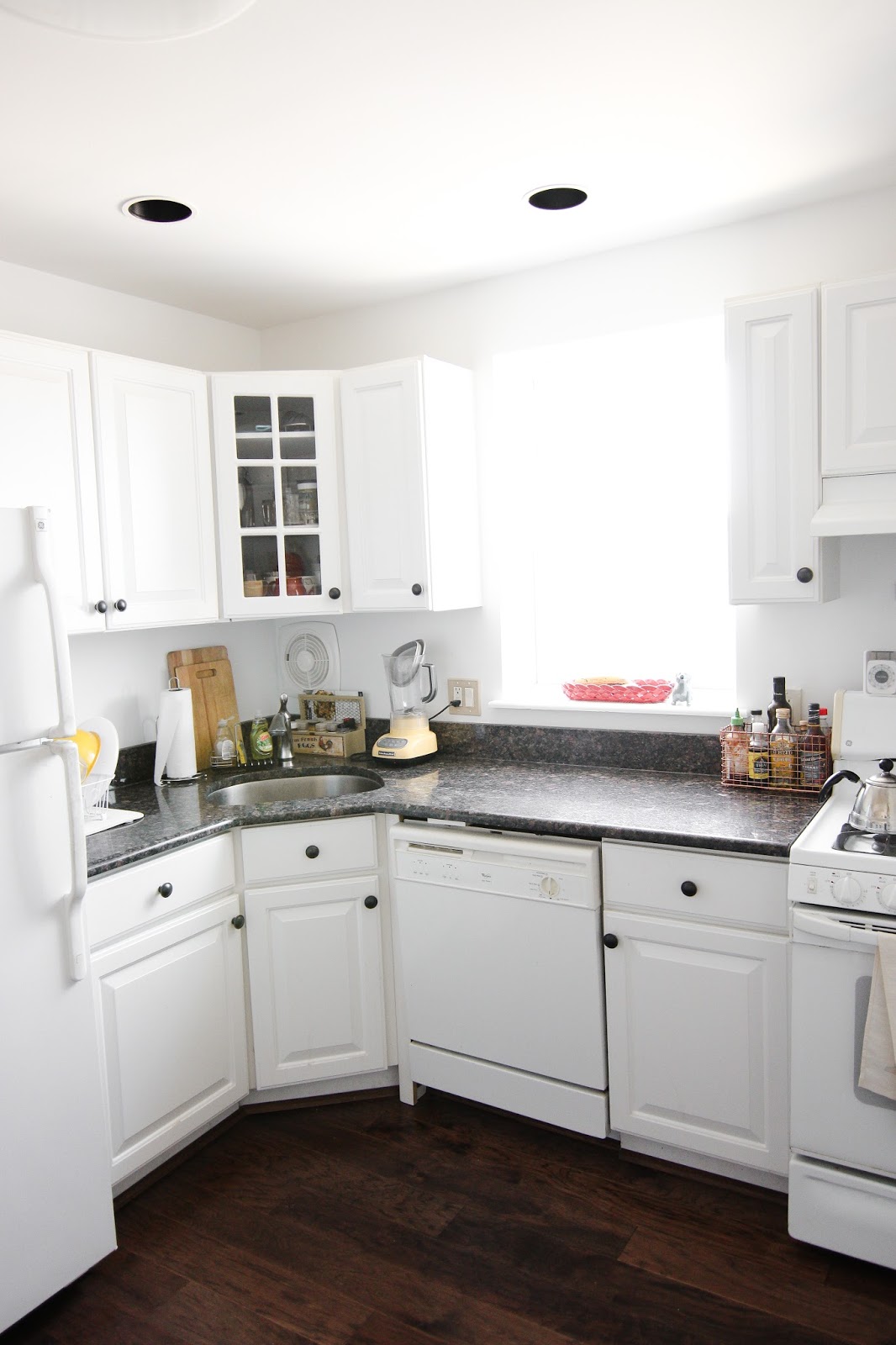 After we found out I was pregnant, our timeline for renovating sped up a bit. We are the kind of people who like to continue to live in our home while we renovate, and we weren't sure if we'd be down with that with a little baby around.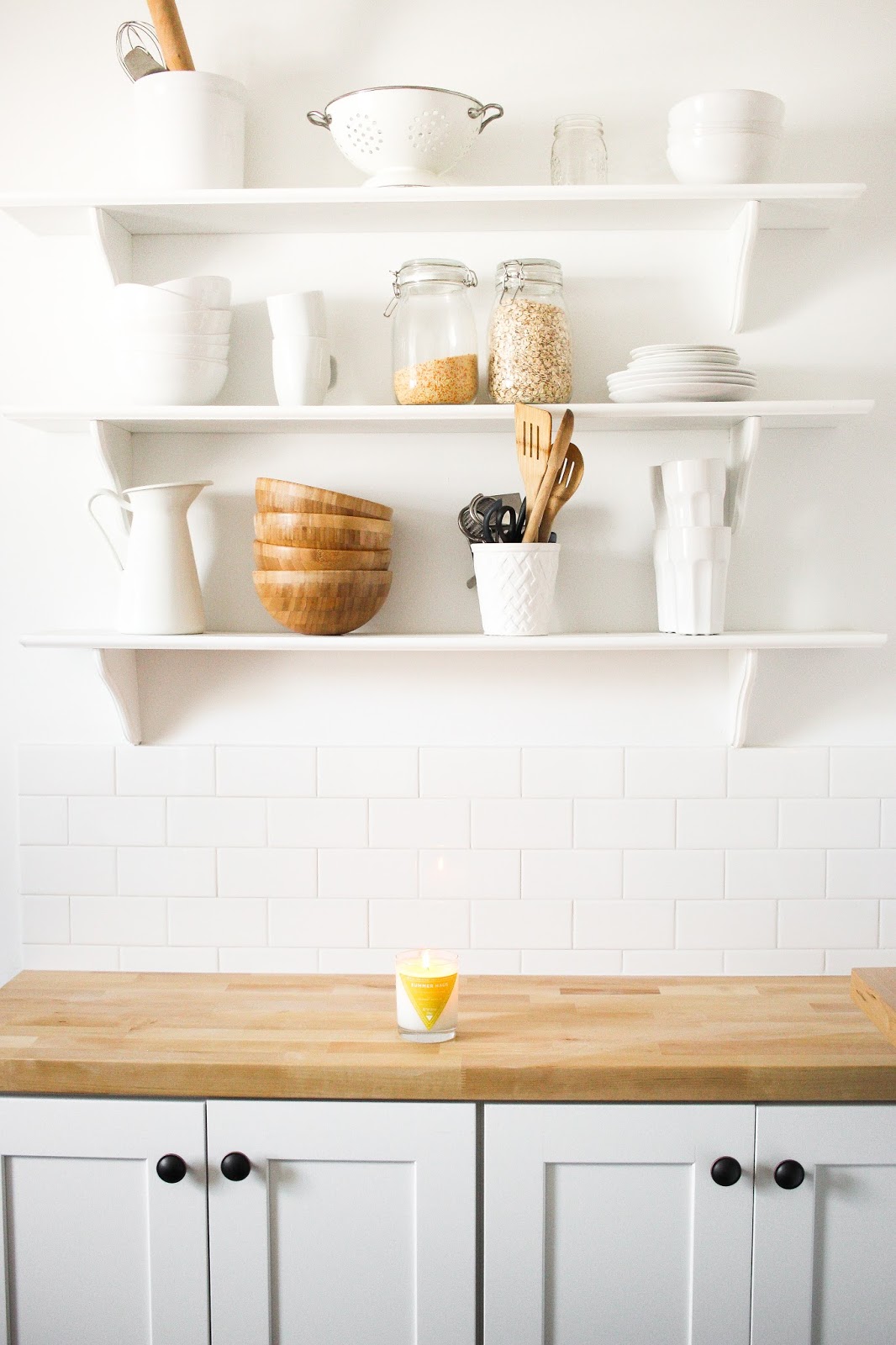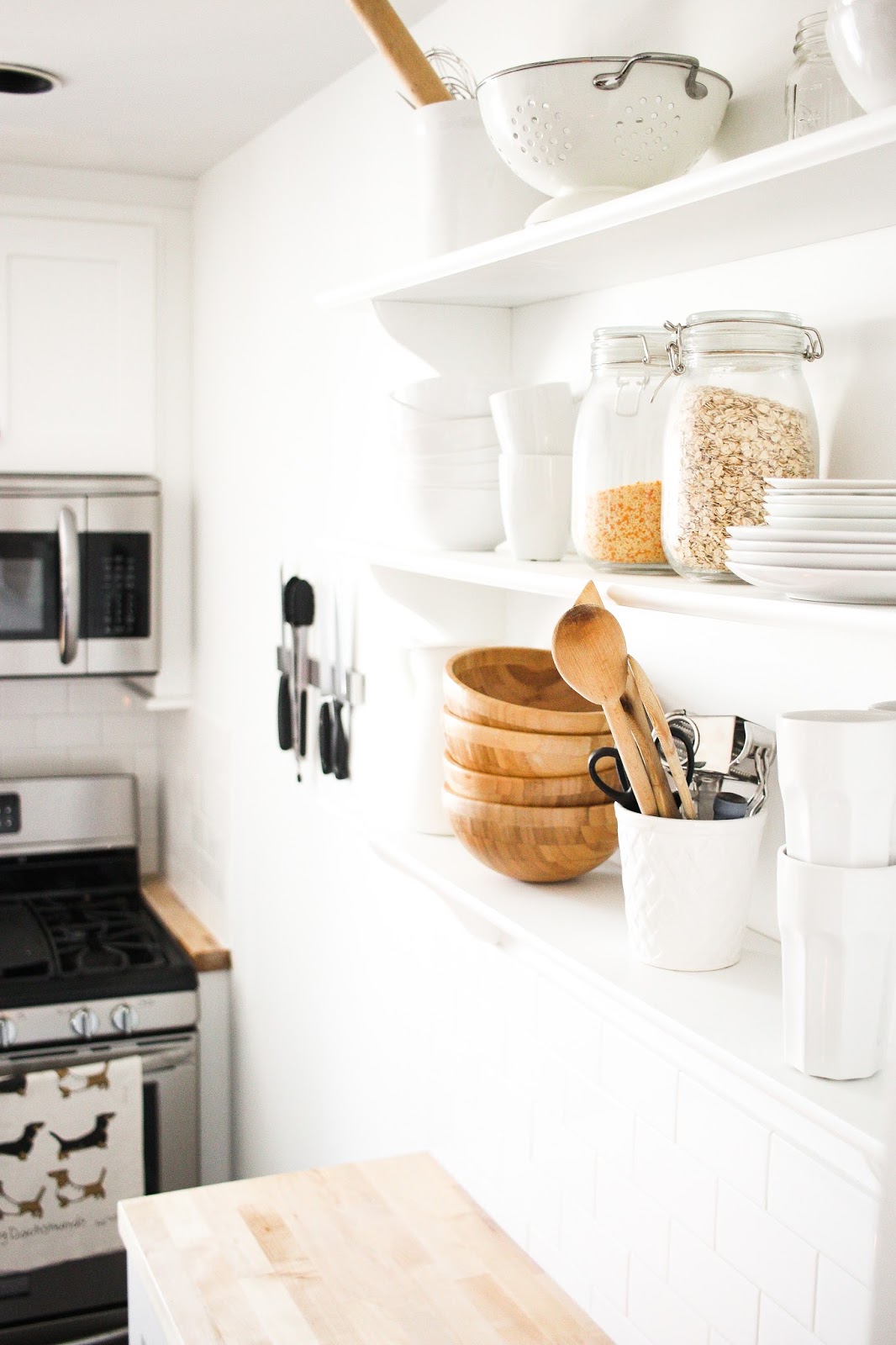 The employees from the Lowe's kitchen section in our local store, Mary & Billie, were a HUGE help. They were there every step of the way to walk us through ordering, cabinet selection, sink selection, etc. They were even there to call on the day of the renovation for any snags that came up. The installers/ carpenters who were in our home installing our cabinets were a gem. They were extremely neat & organized, showed up right on time every day they worked, and did an all-around amazing job installing our cabinets and making sure that we were in the loop.
As a contractor's daughter, I know that no renovation goes 100% smoothly, and mistakes always pop up. Knowing this, I am satisfied with how quickly the actual instal process was. Feel free to share any of your own stories in the comments, or ask me anything – this is the second kitchen reno we've gone through, so we're basically pros, right? I hope you enjoyed the before & after pictures!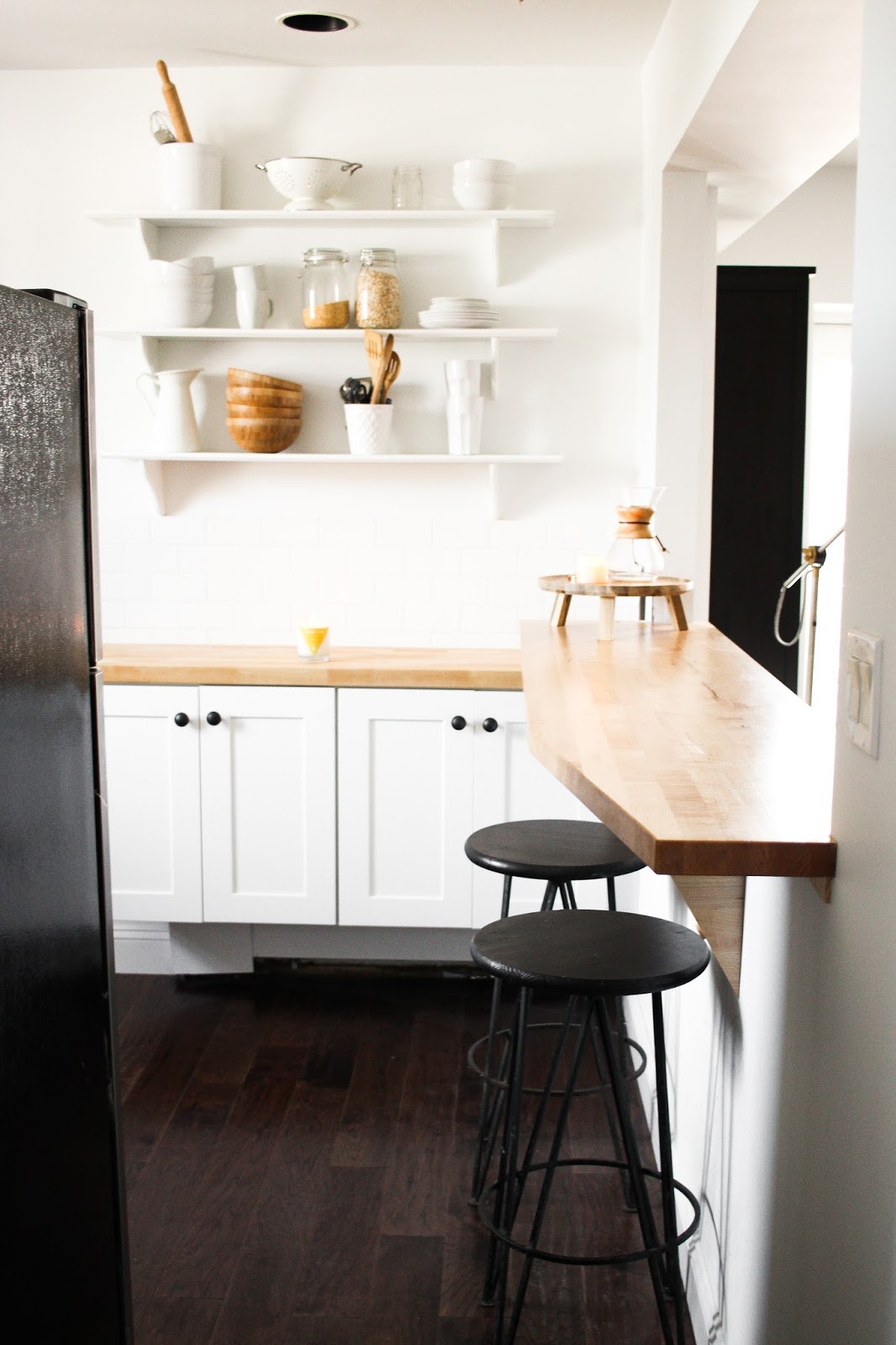 *Thanks to Lowe's for partnering on this post. All opinions are my own!
---