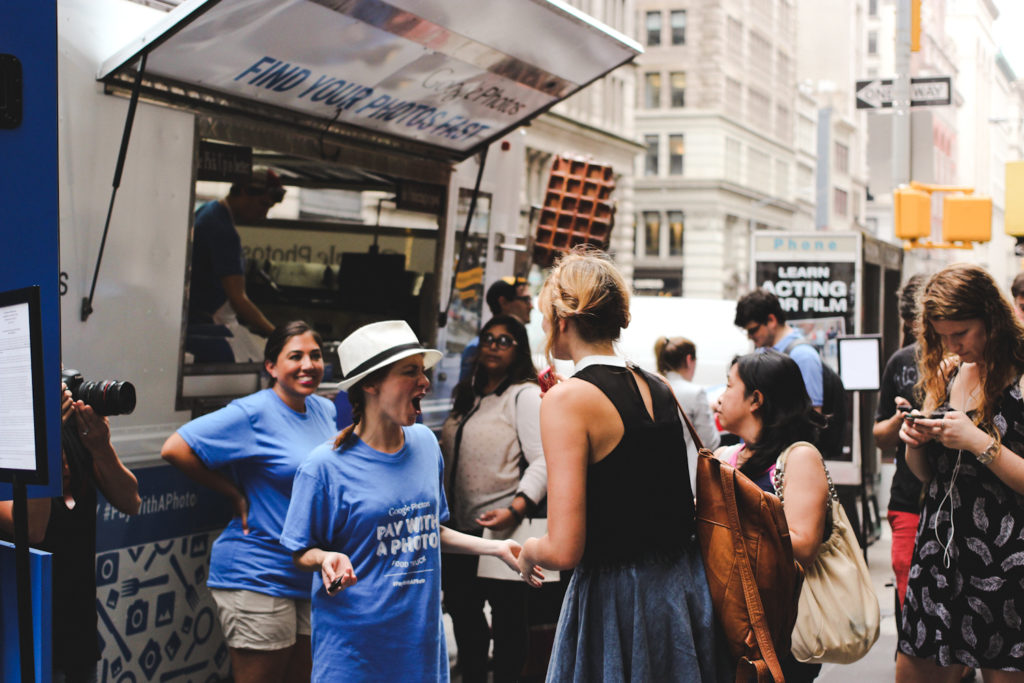 I always run out of space on my phone. it kills me! but Google just came out with a new app, Google Photos, that increases the amount of photos you can store tremendously AND it has an incredible search feature. I hate having to scroll through a years worth of photos when trying to find Claude puppy pics or wedding pics- but with this app, you can literally SEARCH for something, and it categorizes all of your photos by people and places. it's ridiculously cool. You can also share a big group of photos with a link, which is the besttt after a trip with friends (no more dumping everything on Facebook!) I am always skeptical when a new app comes out, but this one is really useful.
Google was giving away free Waffles in the middle of the city if you could find a key word within the app – my word was "birthday" and luckily my birthday was 3 days prior! The waffle was amazing, and I was able to pay with my photo!
It's worth a try, you can download it here!
*Sponsored by Google
---