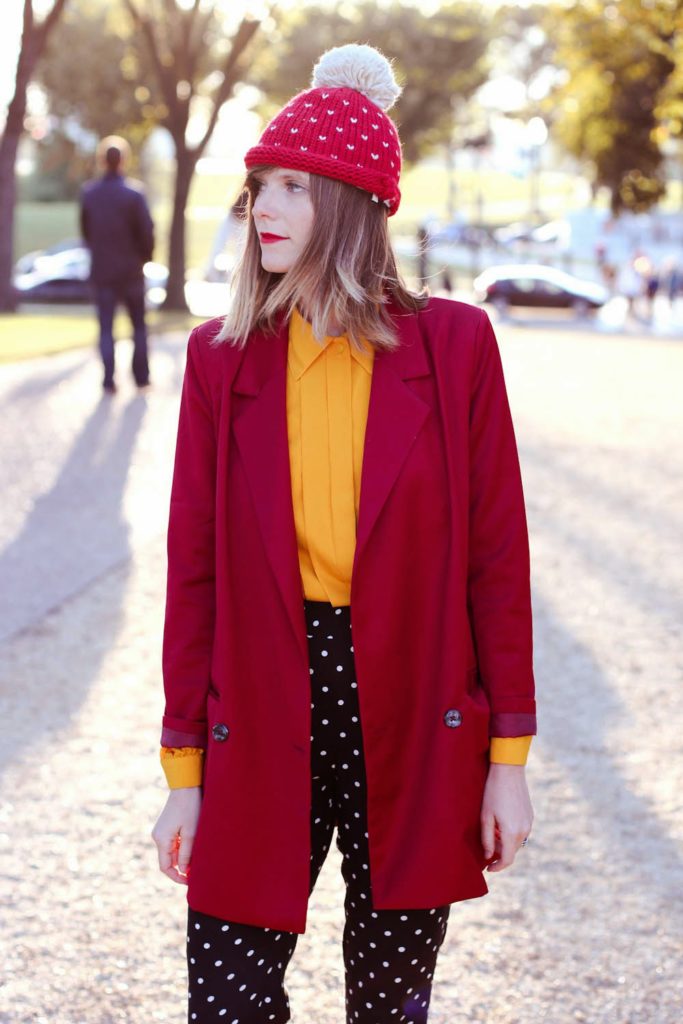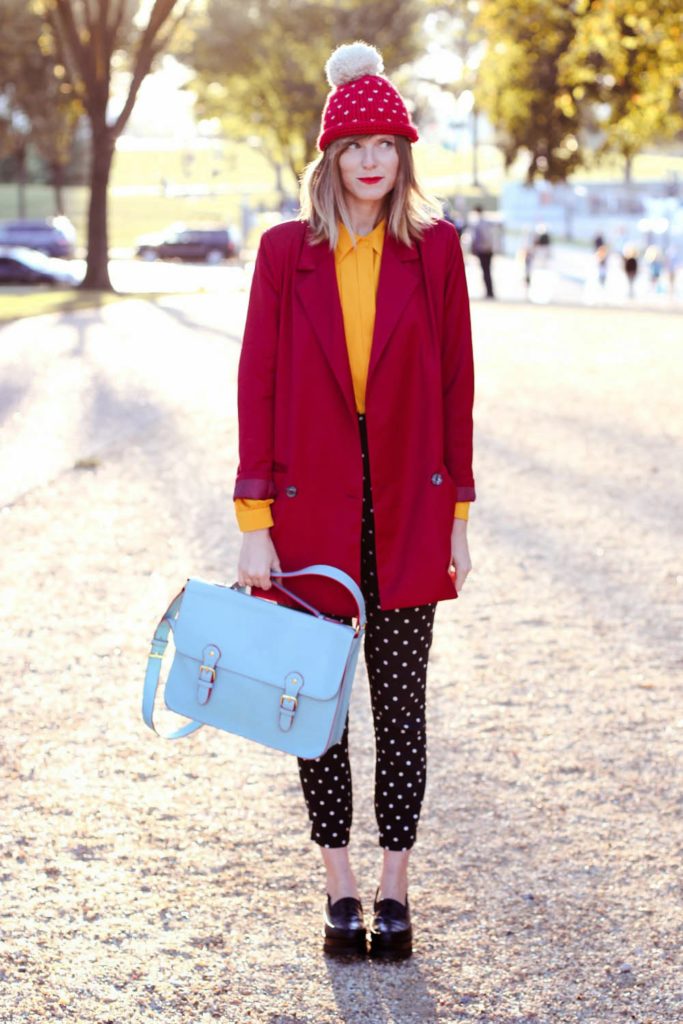 until this weekend, i haven't been to Washington D.C. since I was in my early teens. Matt was working a job nearby on Saturday, so i tagged along and explored the city by my lonesome all day. I was able to see the White House (fairly uneventful), stand inside the gorgeous Lincoln Memorial, and wander around Adams Morgan exploring vintage & coffee shops. Literally everyone and their mom seems to be a runner in this city, and I could never ever live here. It was gorgeous to see, but I felt like I stuck out like a sore thumb – and this is a fairly conservative outfit for me!
i wore this amazing blazer, that fits me better than anything I own (imo!) matt and i finished the day off at a taco truck near the washington monument.
… have you ever been to D.C.? What did you think of the city?
beanie: Pepaloves
---