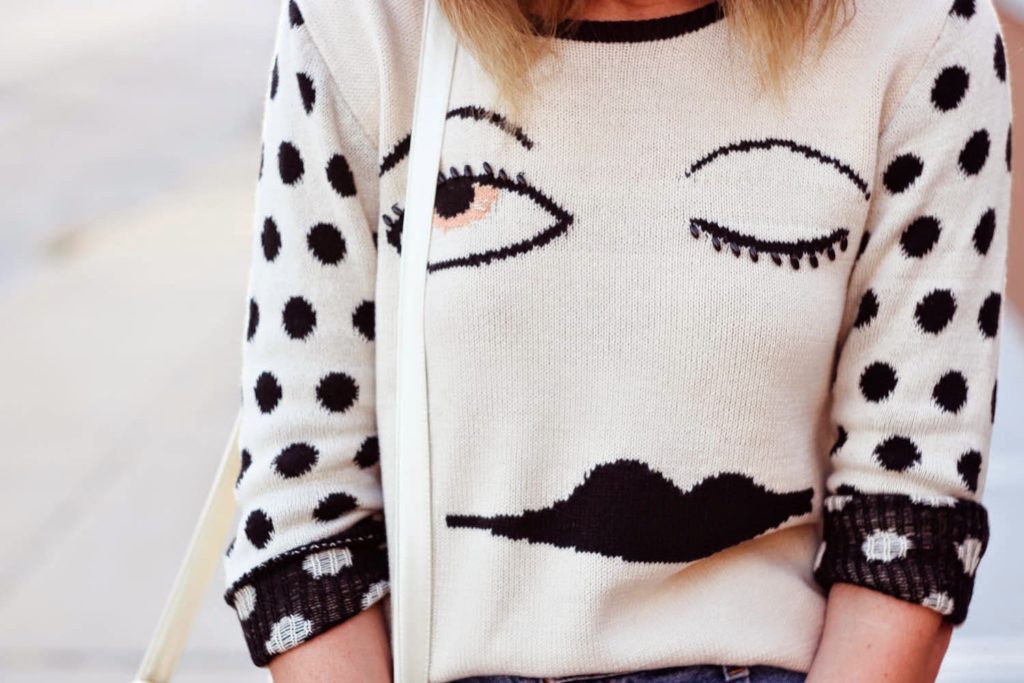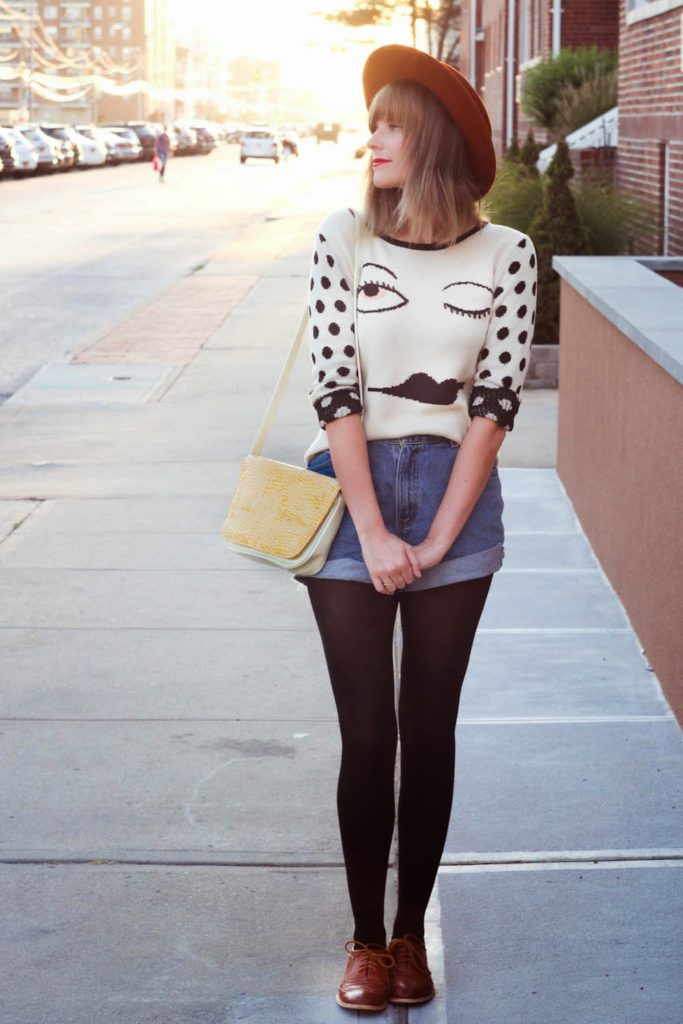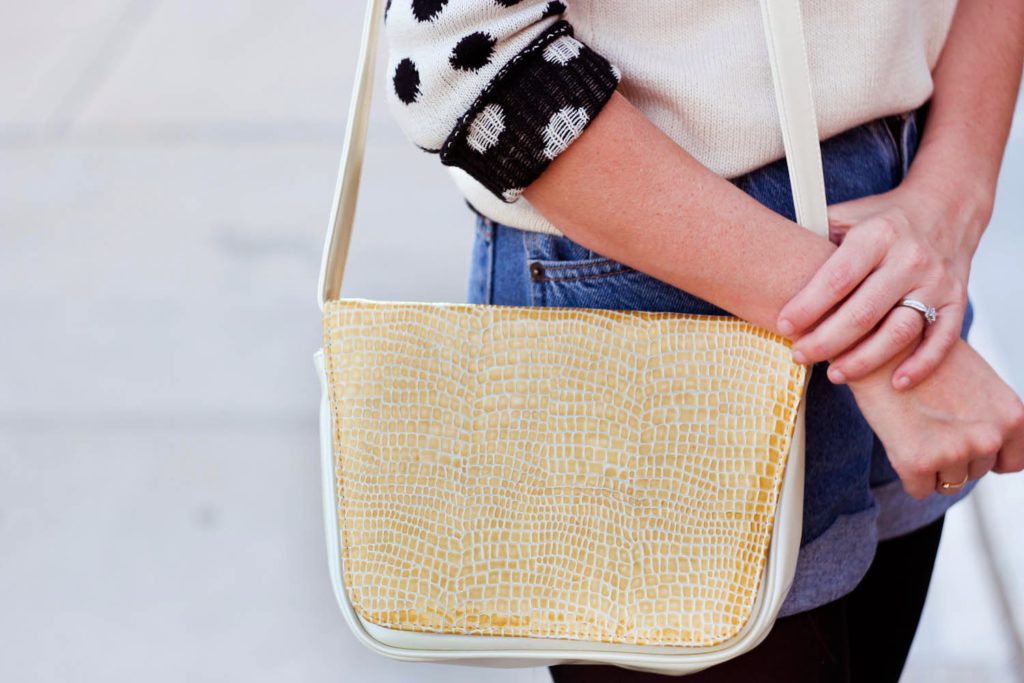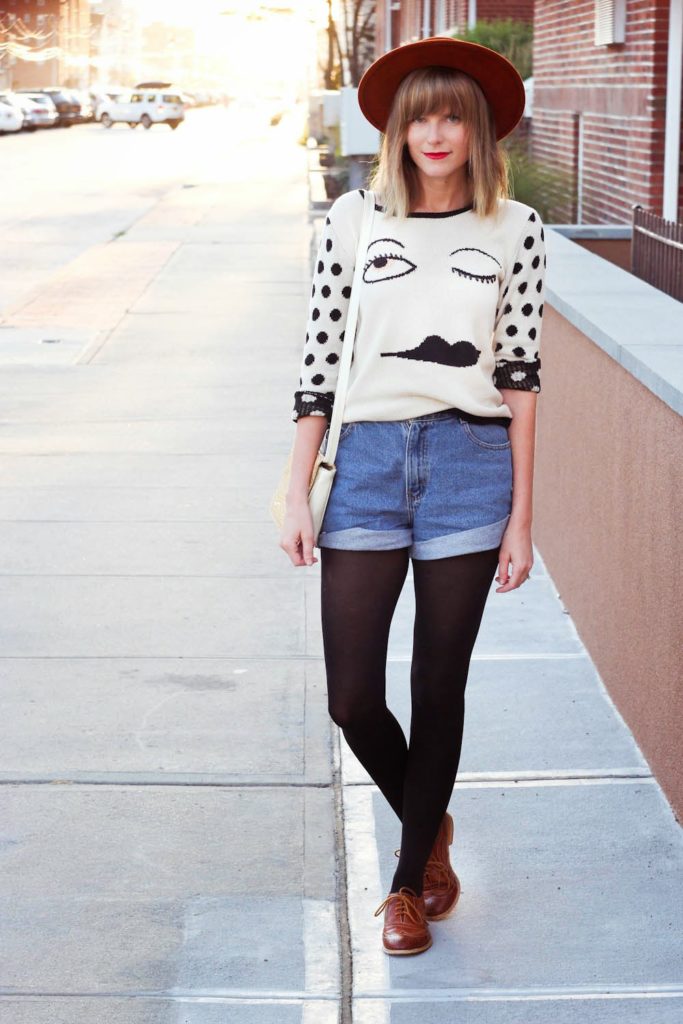 some of my friends have a thing against the winky face.
they feel like it is creepy/ too forward/ an unnecessary emoji to ever use in the realm of normal everyday texting.
well you know what? i am embracing the winky face. i think he's cute, especially on a polka dotted sweater!
what do you think?
sweater: Boutique Onze
shorts: vintage
bag: vintage – grey dog
shoes: Wanted
hat: vintage
---