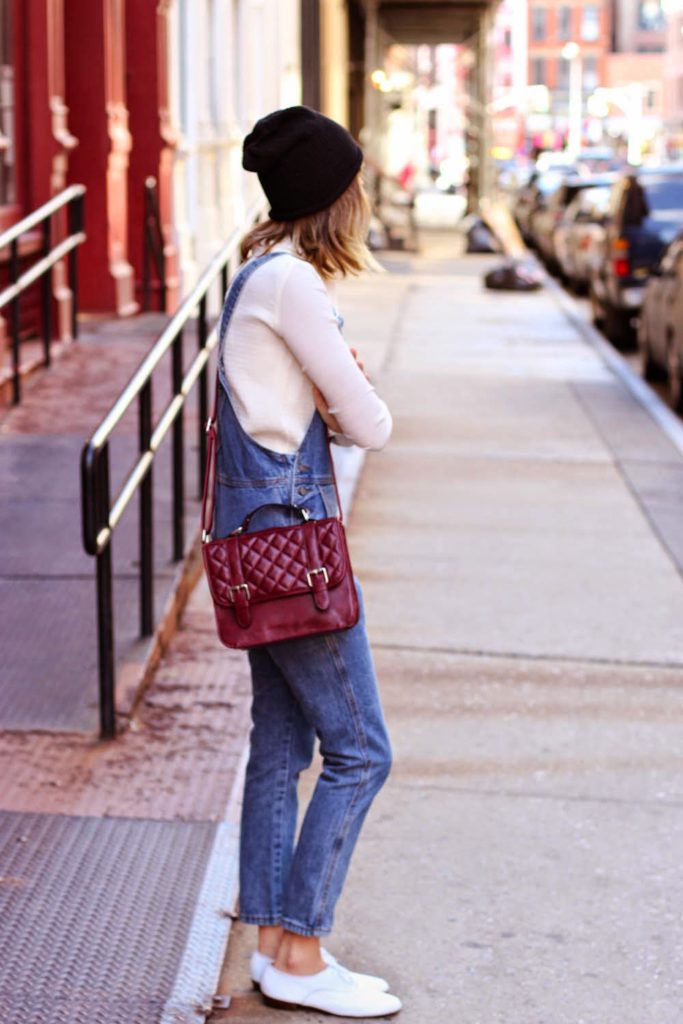 this weather has been TO DIE FOR.
we have been really indulging in how close we live to NYC, and we've been air B n Bing it (we gave the site another chance). this weekend we stayed in chinatown at this adorable apartment, and got to enjoy a lovely 50 degree stroll home from a party we went to saturday night. i just LOVE walking around the city in the evening, and in the early morning.
these overalls will pretty much be my staple this fall. i love the almost boyfriend fit of them, and it's so easy to wear them with collared shirts, turtlenecks, pretty much any type of top or shoe. it took a while to find them, i must admit. it's tough to find a great fitting pair of overalls. have you found any// where?
p.s. i really miss my long hair. i am so happy my hair is finally growing. =(
overalls: Blackfive
turtleneck: h&m
bag: F21
beanie: F21
shoes: vintage
---