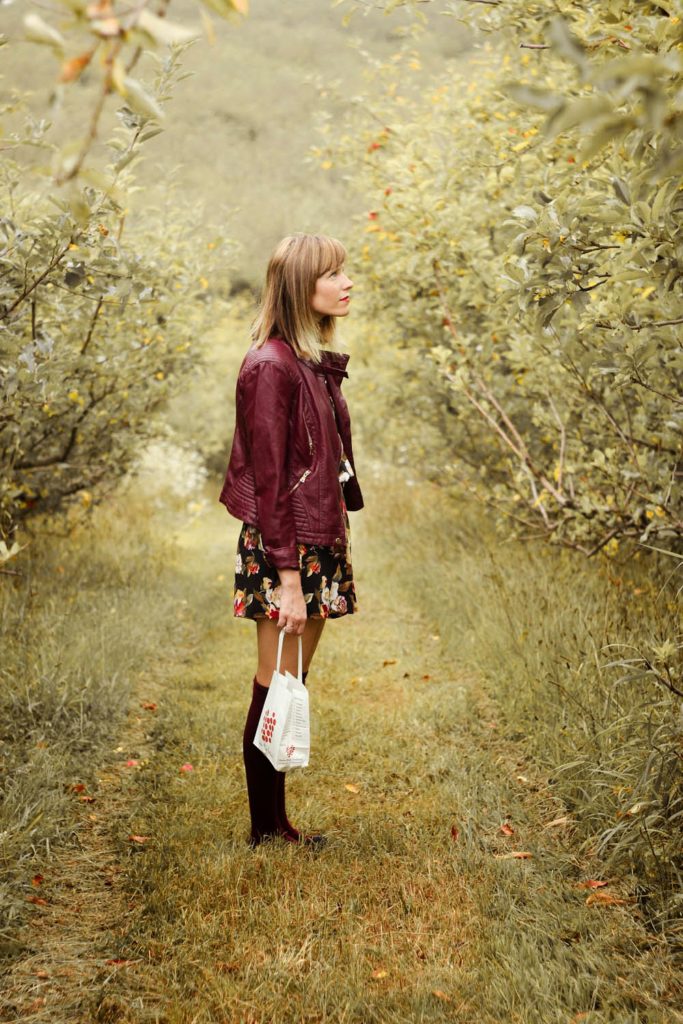 I wish I could tell you how lovely the fall weather is, and how perfectly crisp the air is all day, but the truth is it's only "fall-esque" until about 10am. We woke up early to pick apples (which i had never done before!!) and it was gorgeous out… until we walked one too many hills and the knee highs made me a little overheated. poor socks, they have to stay in hiding for a few more weeks.
The pros: summer is not going anywhere, at least not yet.
The cons: if the stores are selling pumpkin spice lattes, and halloween candy, doesn't that mean it's time for some FALL weather?
we ate apples for a good two days – and they were delicious! Have you been apple picking? Any other NY spots we should try?
romper: vintage
jacket: F21
knee highs: F21
shoes: vintage
---