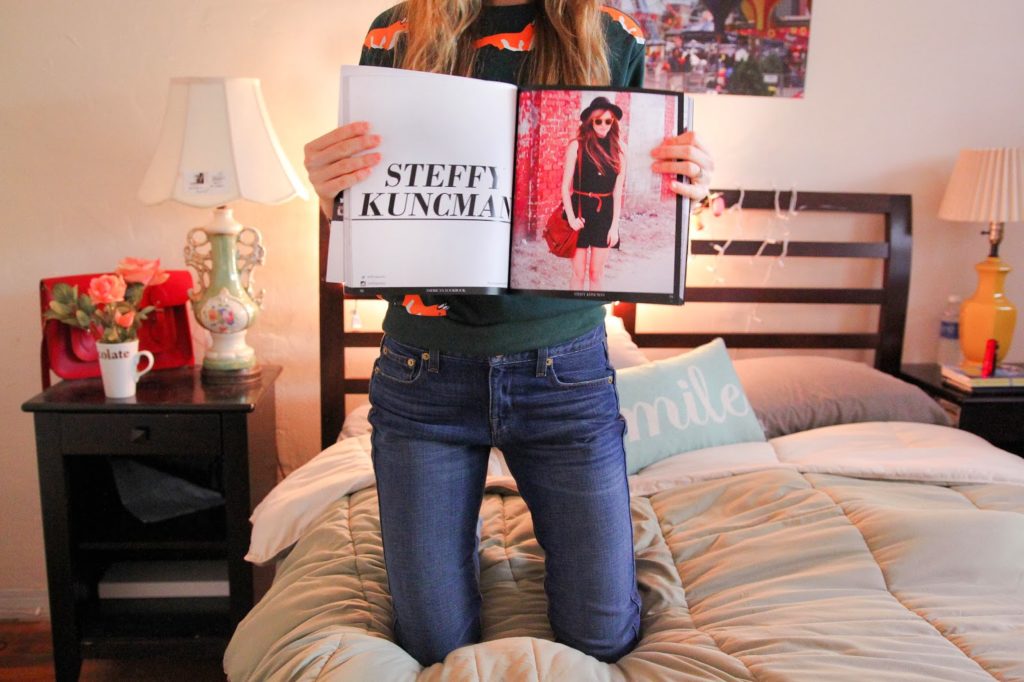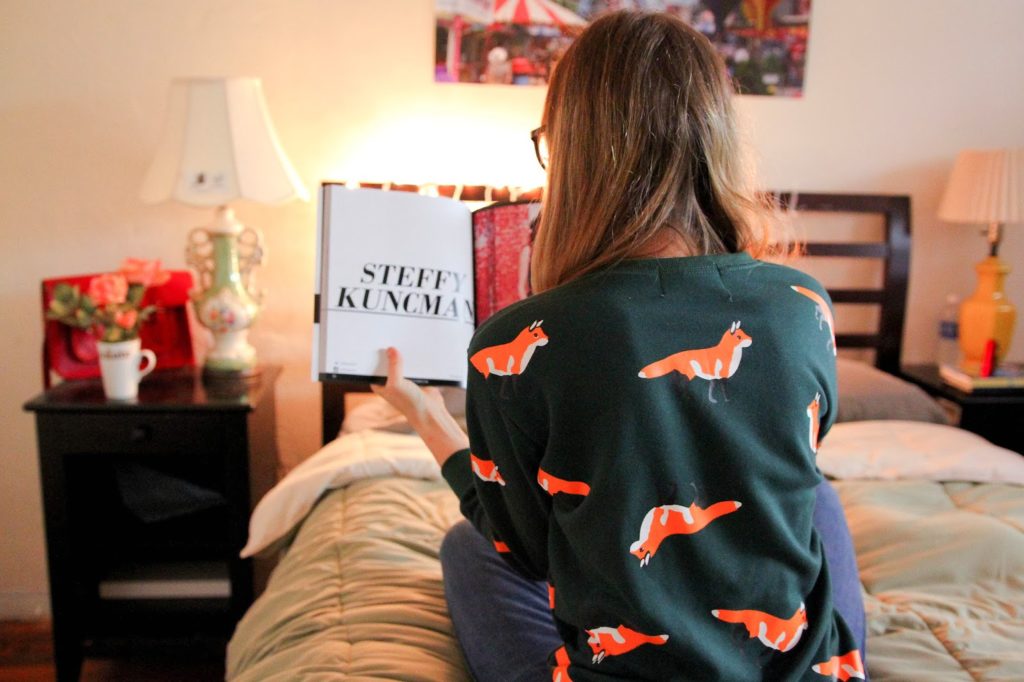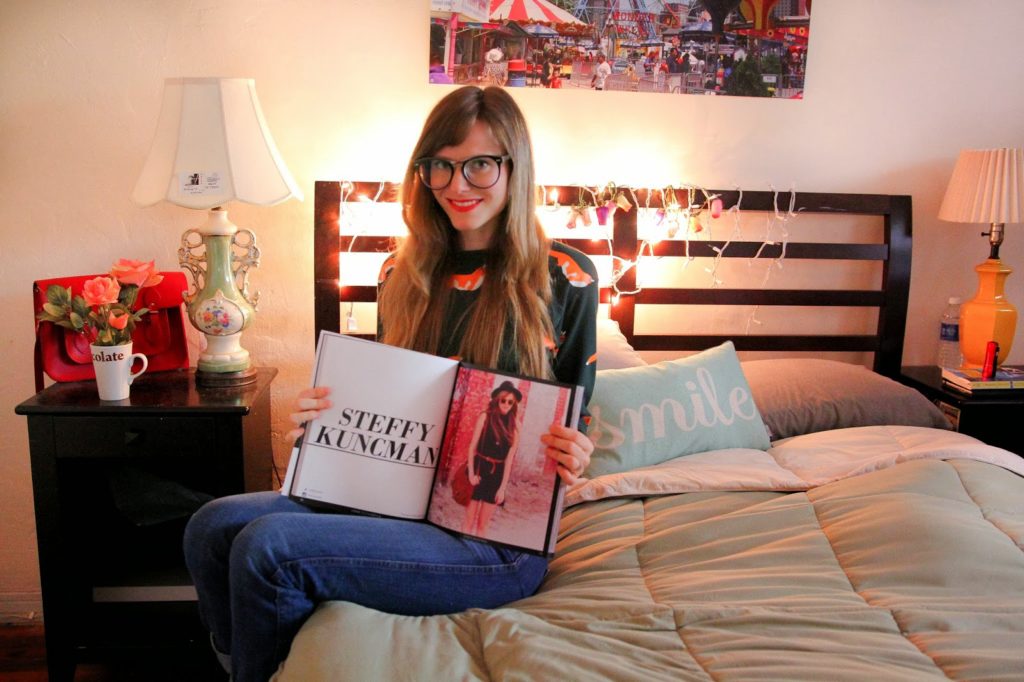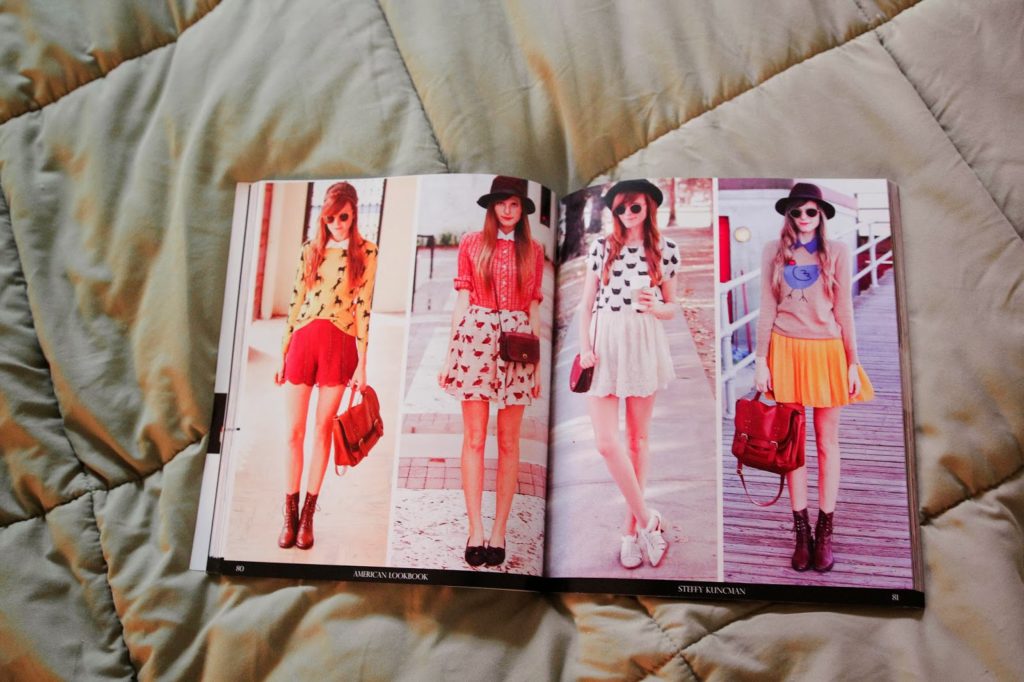 "look claude, your mommy is in a book!"
It has been so hard for me to keep such an exciting thing a secret, but now i can finally share! I am in a book that was just published called
American Lookbook
. It contains three parts, one about fashion and the other two about home decor and architecture. the fashion section includes tons of bloggers that i've seen/ met from all around the world & the web. it is really so exciting for me and for all of us!
i am so proud to display this book on my very own little coffee table. if you are interested in seeing me (and the rest of my talented peers!) in print, presales are now available on the website here! i will keep you updated on any other book updates 🙂 !!!!
i am soooo excited! let us know feedback on the book in the comments 🙂 !!! xo
p.s. my sweater is from sheinside, and my jeans are the vintage straight cut at J.crew.
---