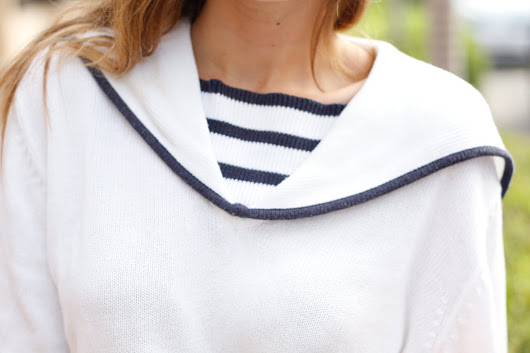 happy thursday, take a deep breath because the week is halfway thru! i have been working and counting down the weeks until my vacation with matt and my family! on july 3rd we are jetting off to marthas vineyard because my parents have a summer home there. it will be just the best!
i found this sailor shirt this weekend and was pretty excited about it. i have a soft spot for polka dots and sailor designs only, so you can imagine my excitement when i found it. sailor vintage is much harder to find than polka dotted vintage! also, the shirt is for sale
here
.
okay, goodbye and i love you!
shoes: vintage
sunnies: vintage
---