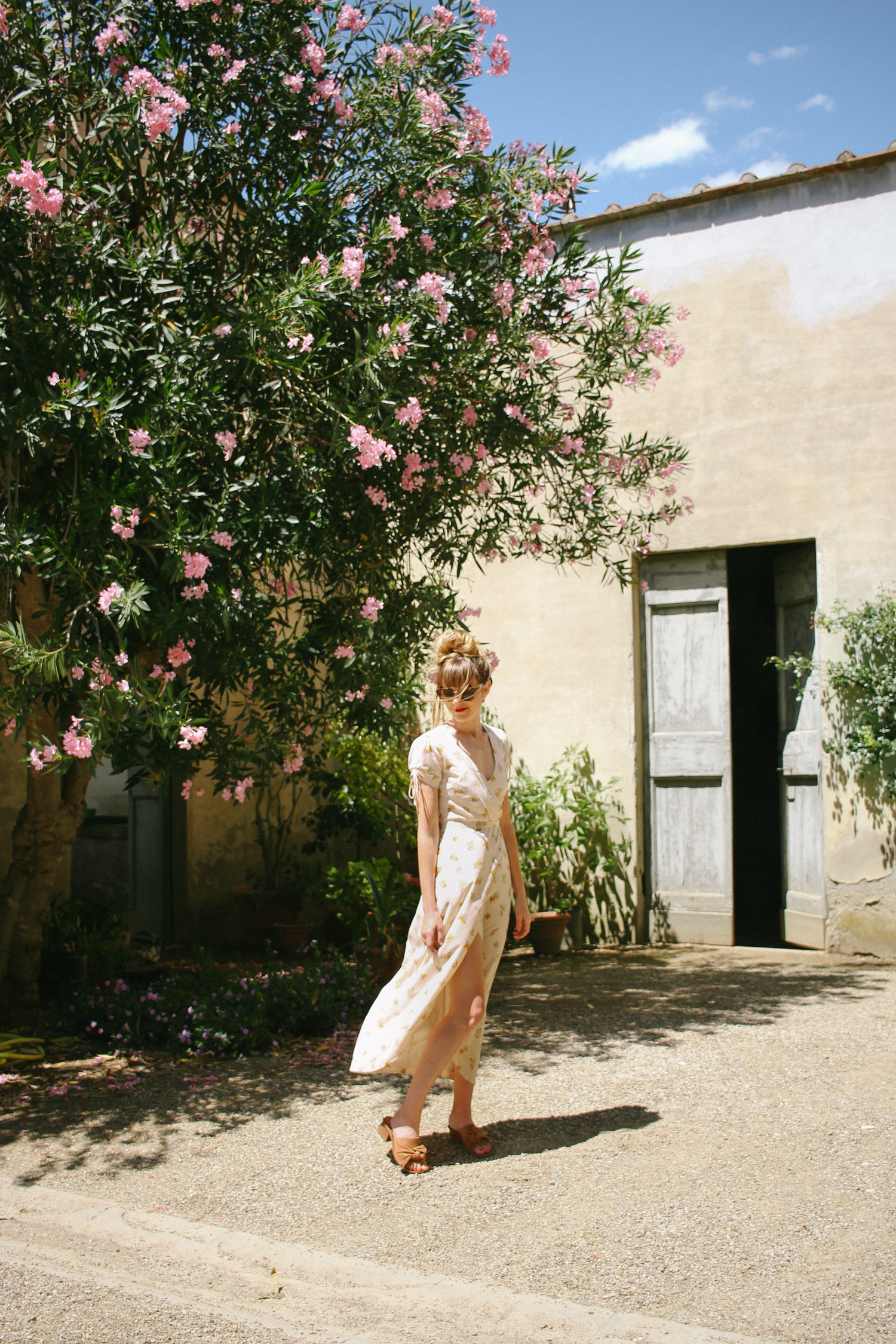 Our next stop on our Italy roadtrip with KLM Royal Dutch Airlines was to Florence. We're not huge fans of big cities, but Florence is a different story – there's SO much to do, and you don't feel too overwhelmed by people while you're doing it! We spent 2 days and 2 nights in Florence, and were able to check off this entire list of things to do! Here's my Florence guide!
FLORENCE THINGS TO DO
Galleria dell'Accademia – The David
We did not buy tickets in advance for this one, and waited a good 1.5 hours, but I felt it was 100% worth it. If you're in Florence, you will be thoroughly impressed with how large The David is in real life!
The Duomo
This was incredibly stunning in person, and is beautiful to walk around as well. Grab a gelato or a drink overlooking it in the piazza!
Boboli Gardens
This beautiful park feels like an oasis in the middle of the city. It also has an incredible view overlooking the city!
Sant'Ambrogio Market
This is such a fun place to stop for lunch, there's tons of vendors and the amount of fresh food is impressive
Gusta Pizza
Our friend Tim recommended this to us, and it was so delicious, and felt super local.
All'Antico Vinaio
The sandwiches here are something to write home about, and everyone eats them sitting at the curb which is so fun!
Gelateria Santa Trinita
On our last night we each got giant gelato cones, and they were our favorite of the entire trip!
Ditta Artigianale 
Delicious coffee spot!
Amble
We stopped in to this quirky spot for a coffee and ended up staying for a drink too! It has the cutest courtyard seating, and is filled with hipsters.
Osteria Dell' Enoteca 
We ate dinner here on our last night, and it did not disappoint! I ordered the lasagna… mmm!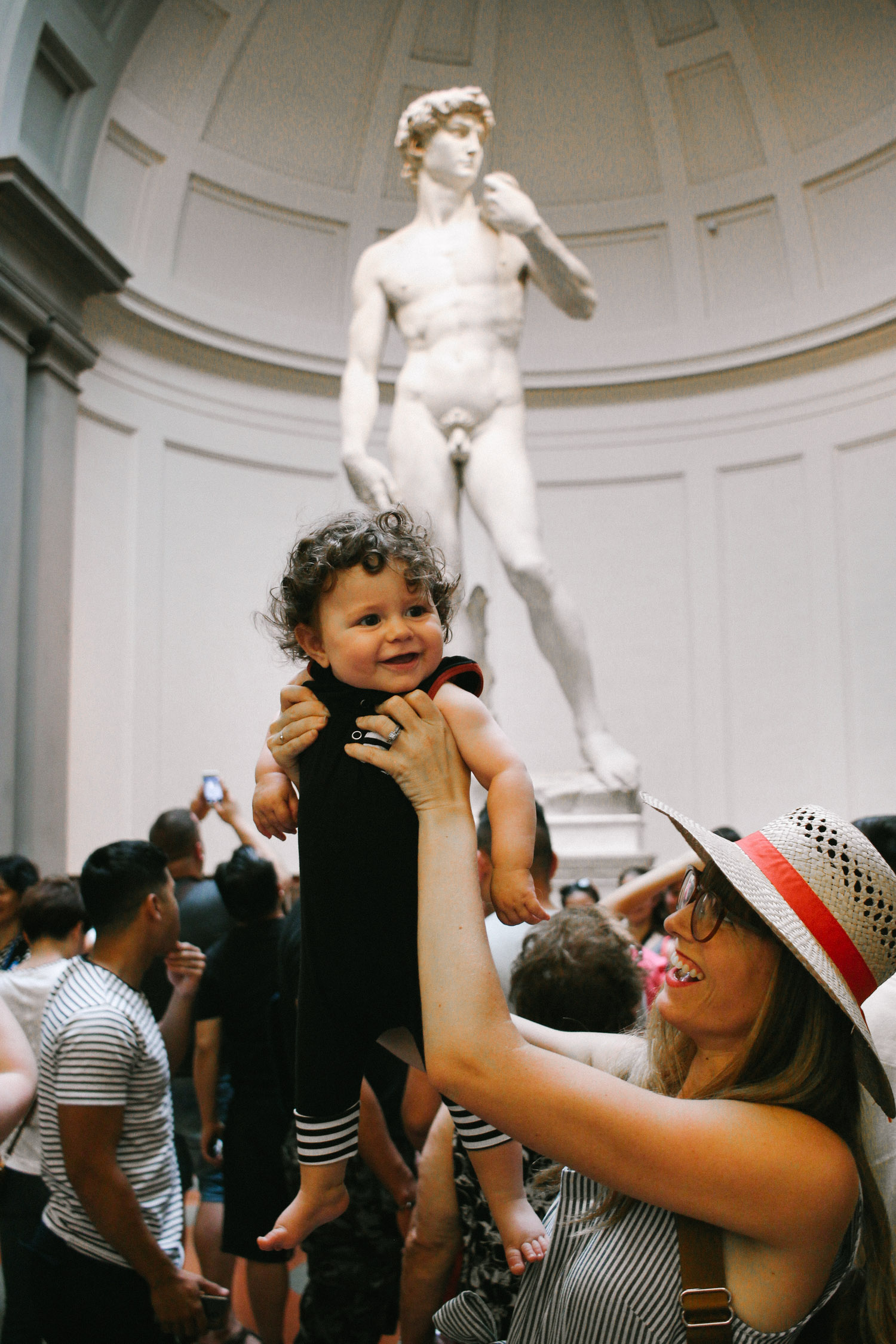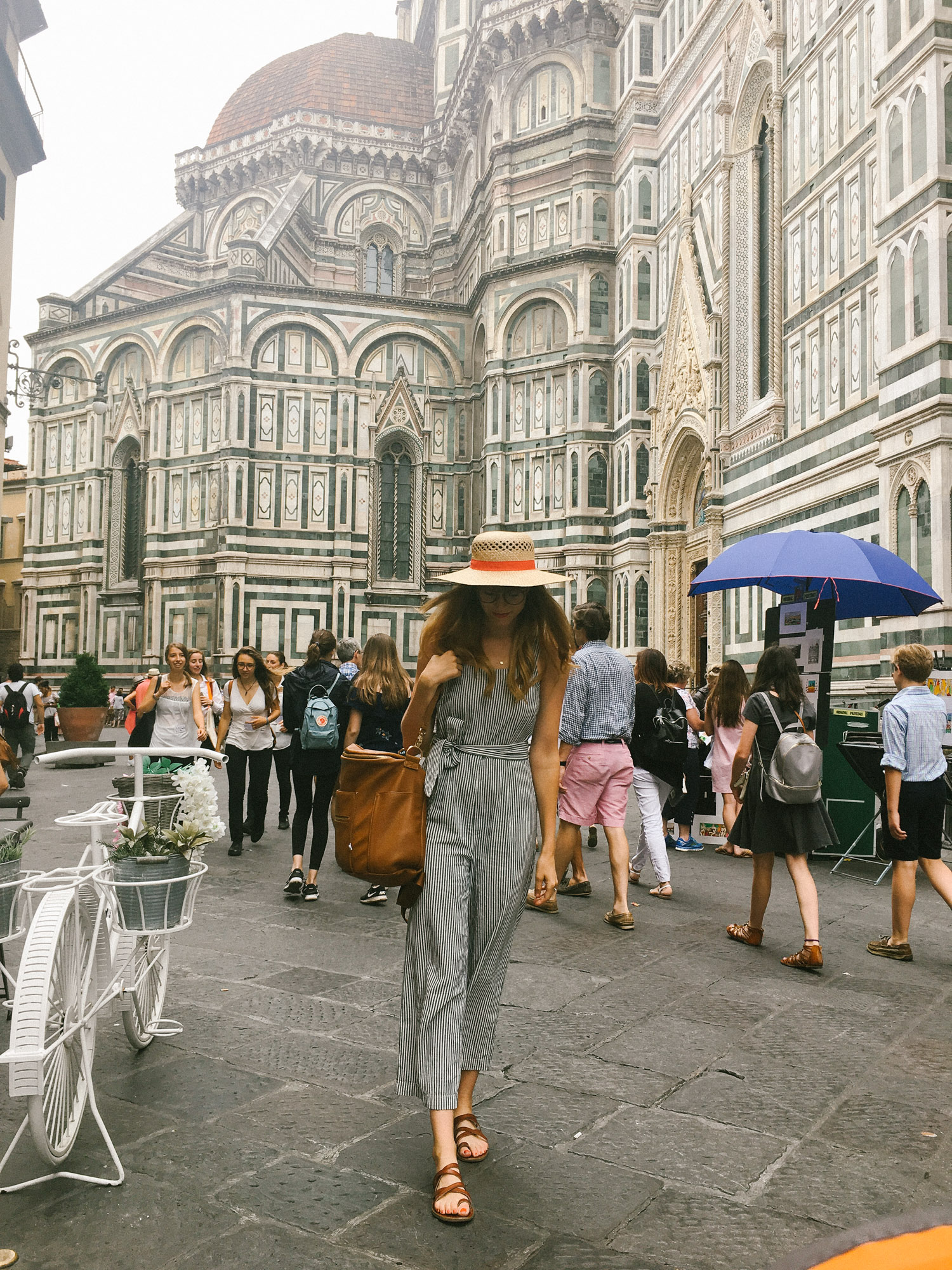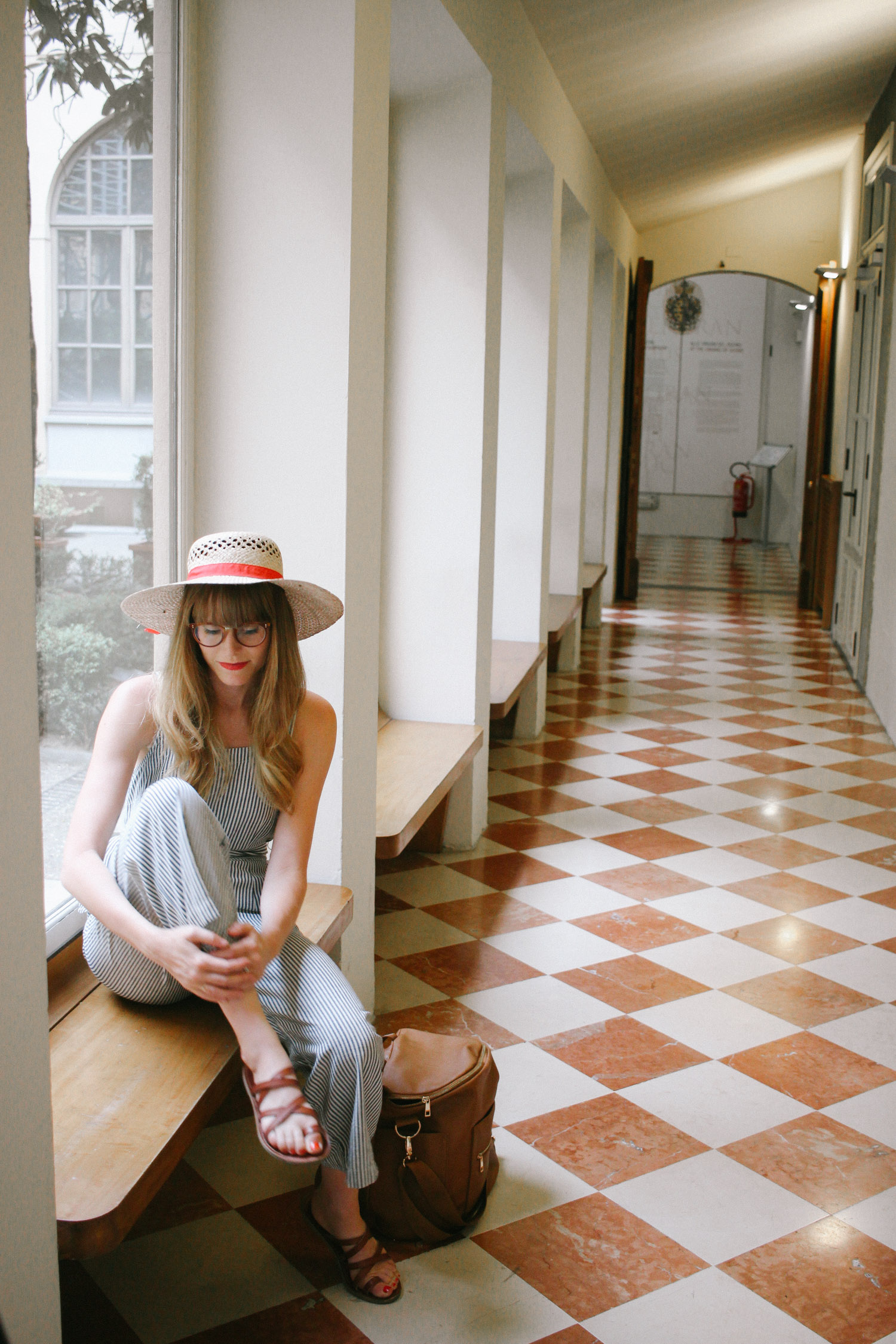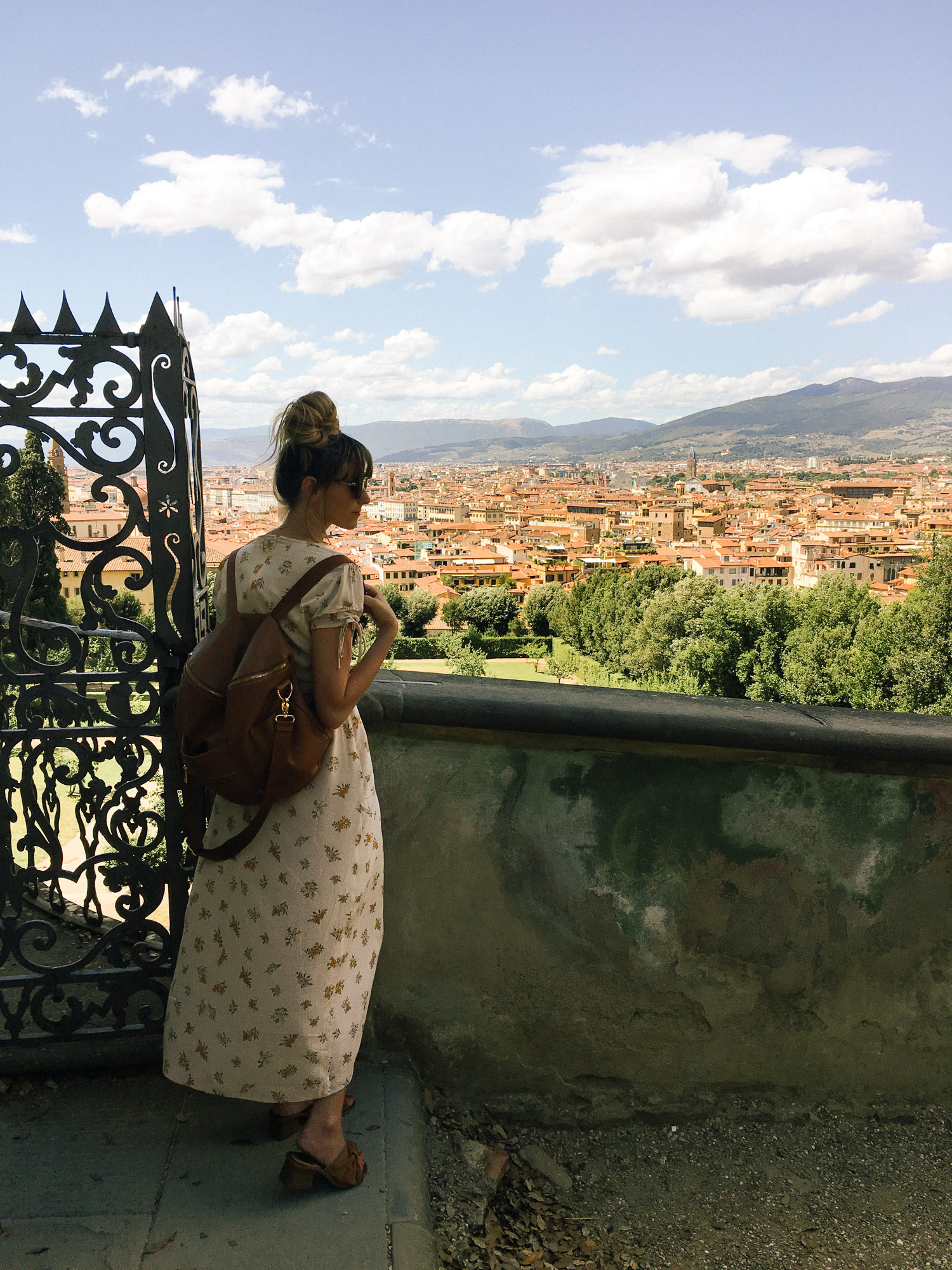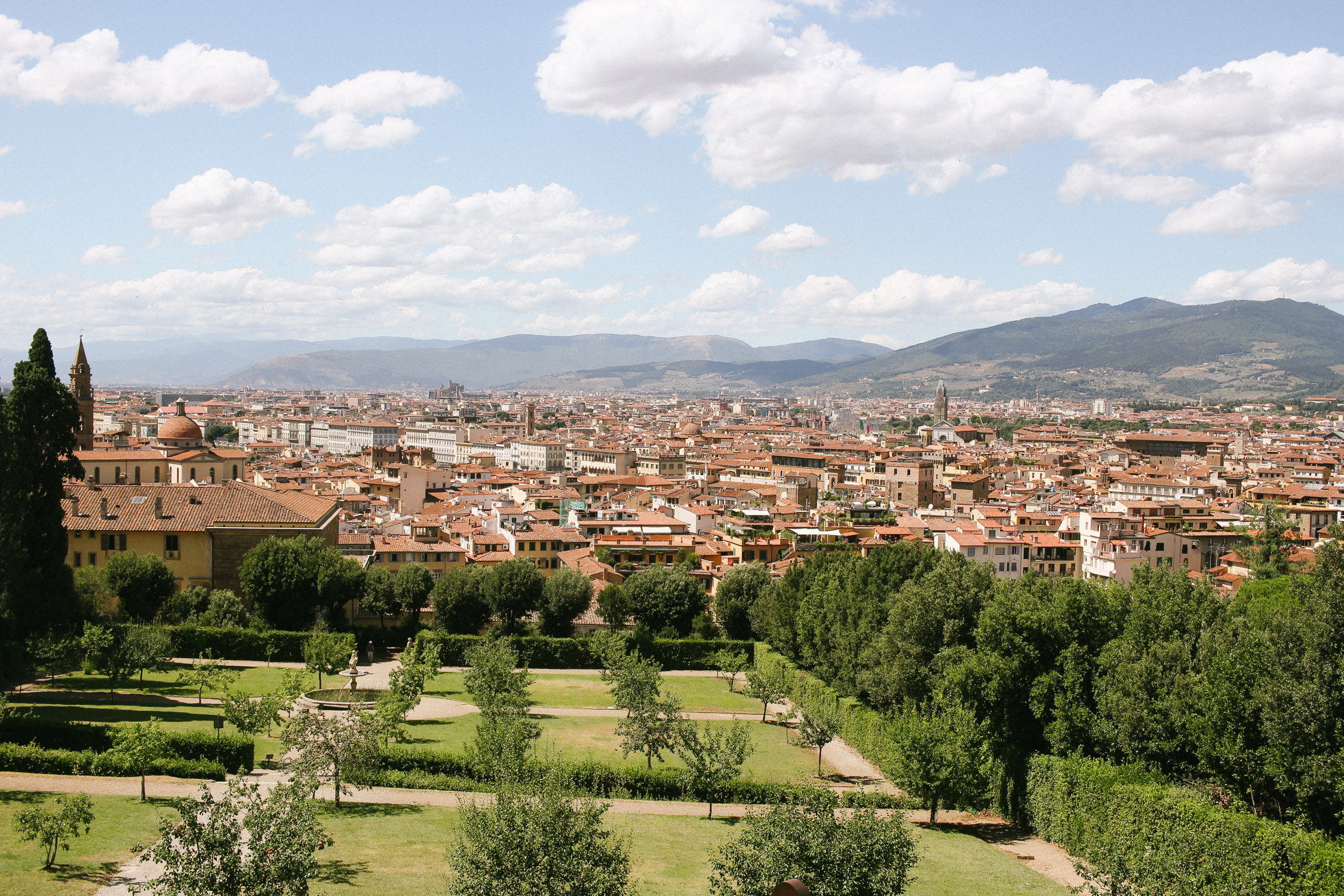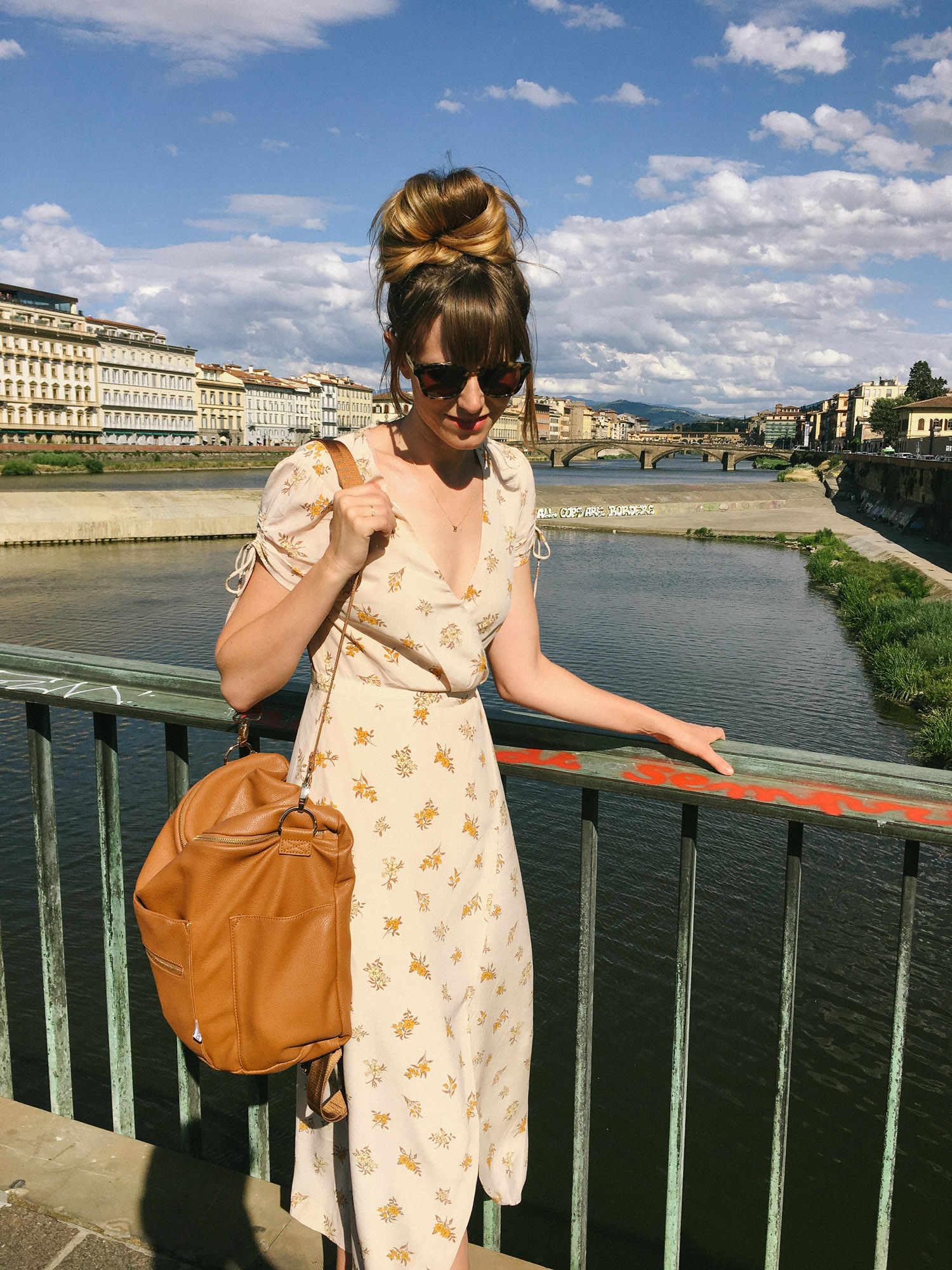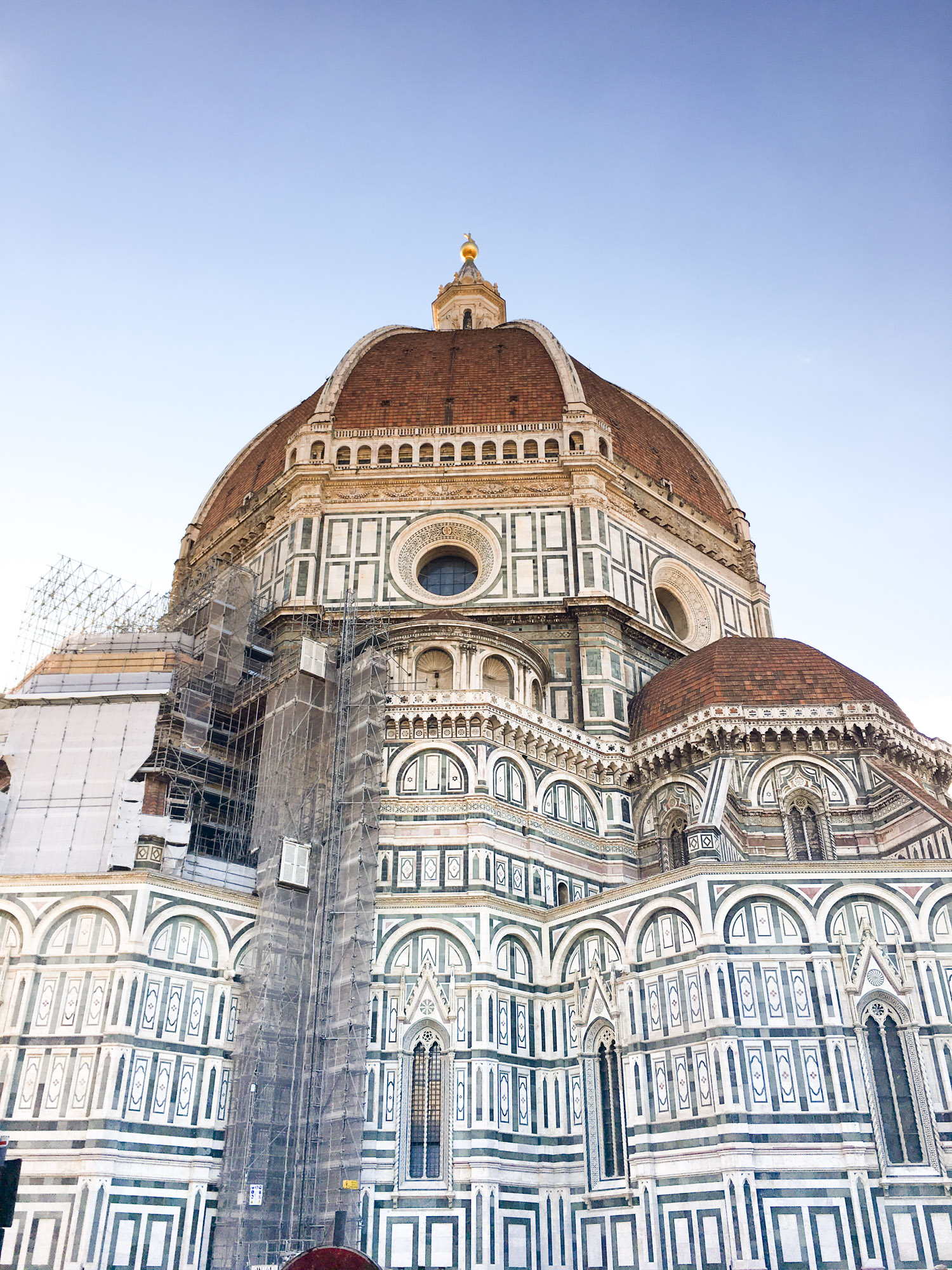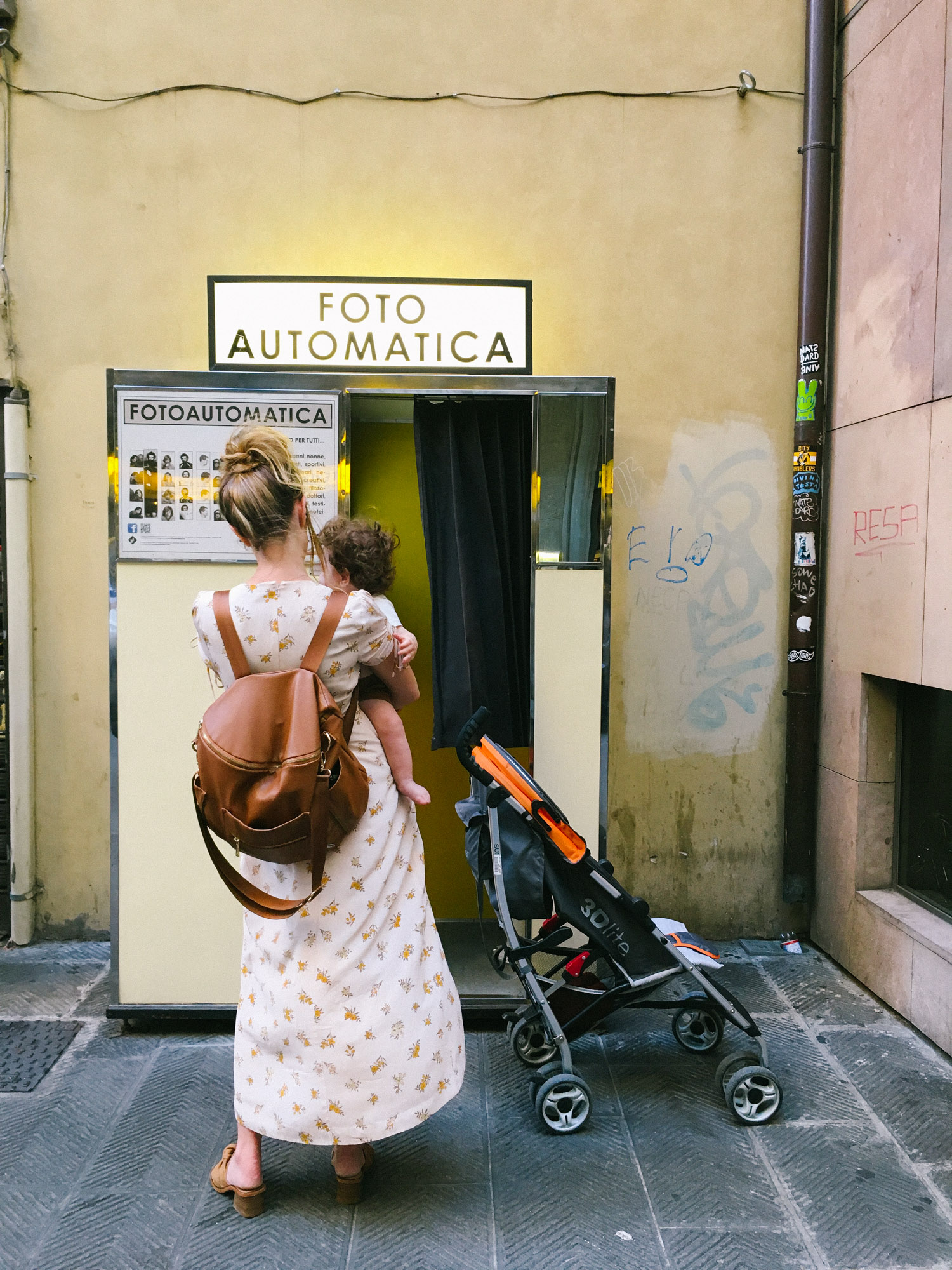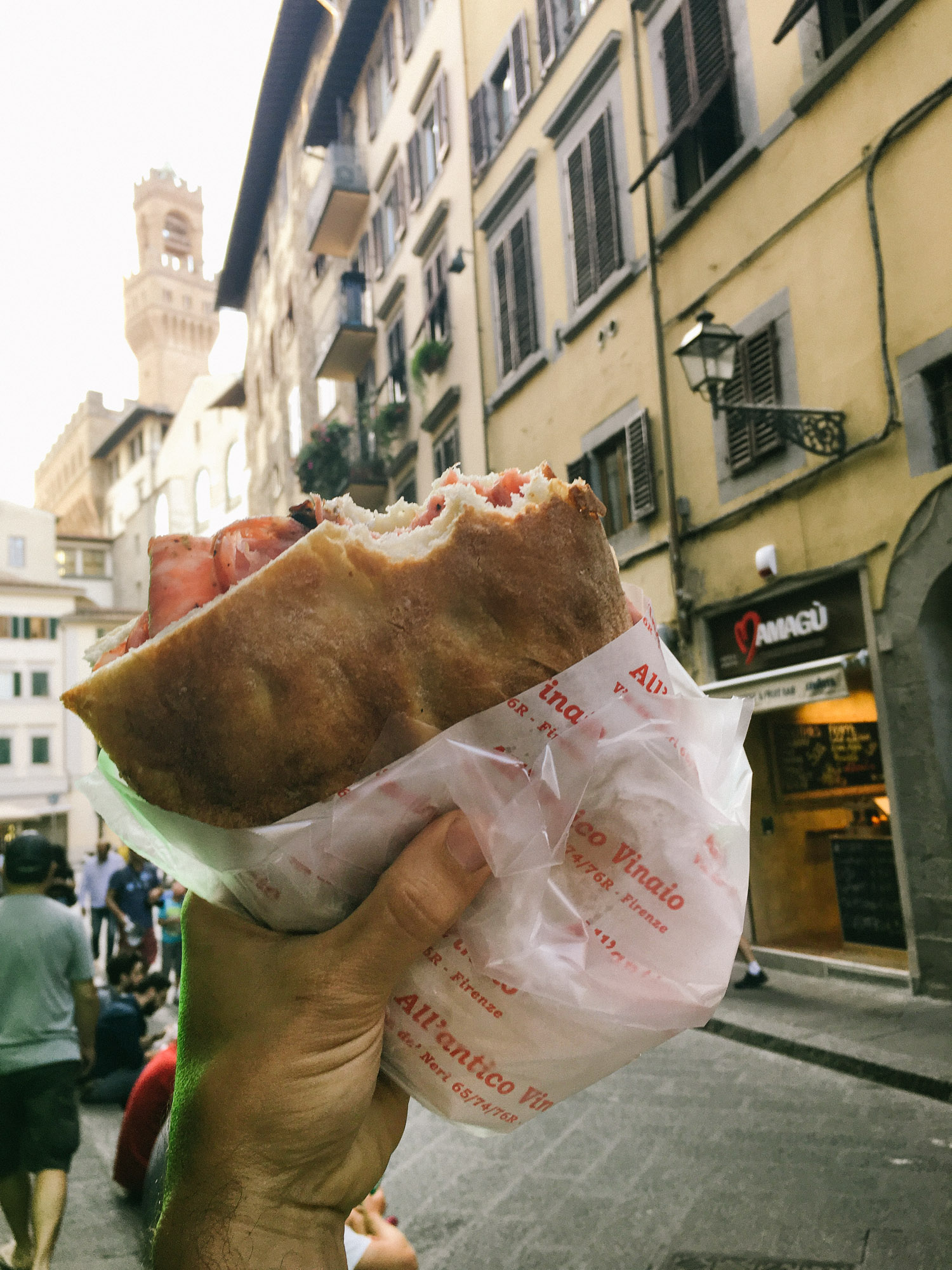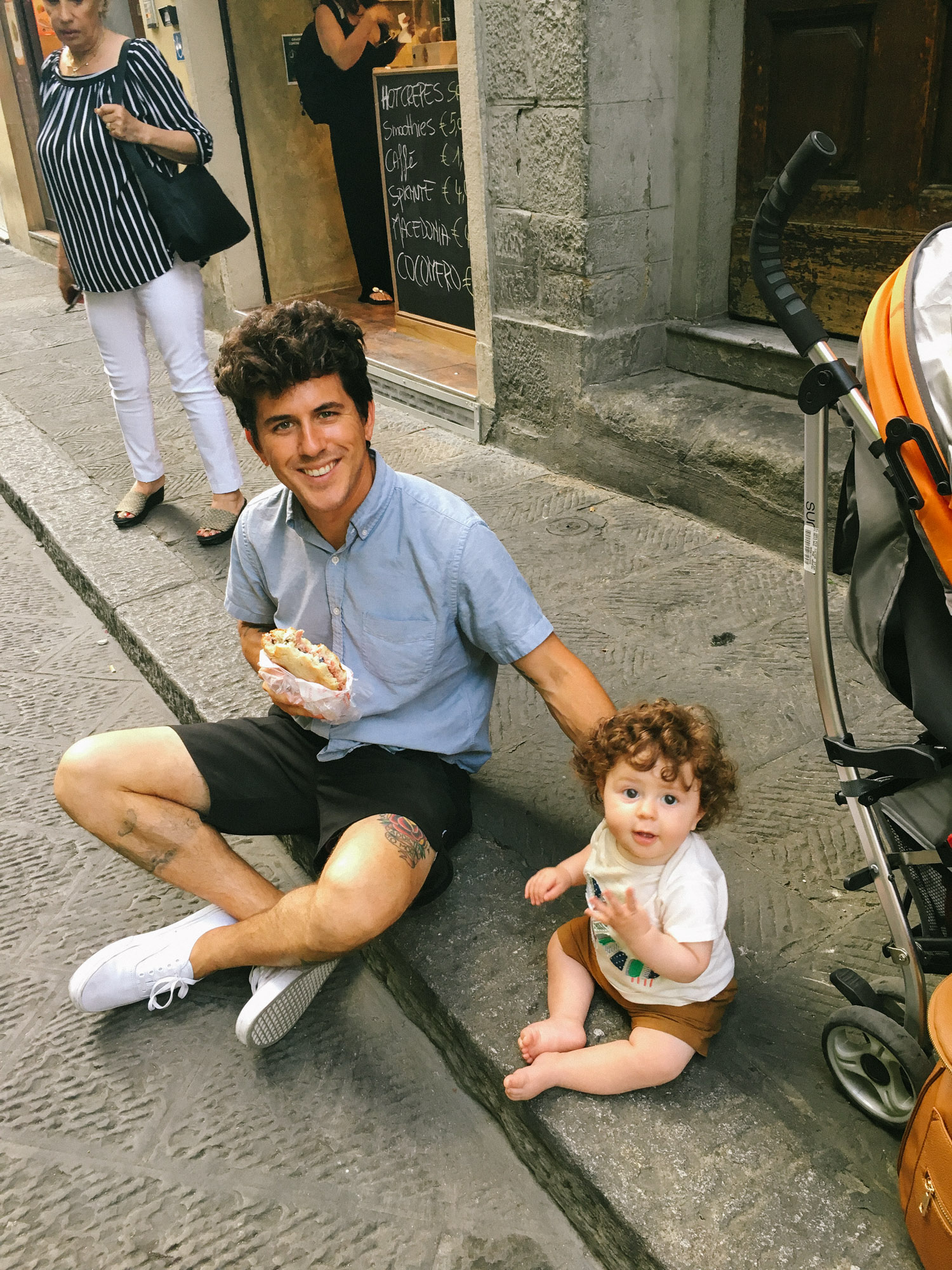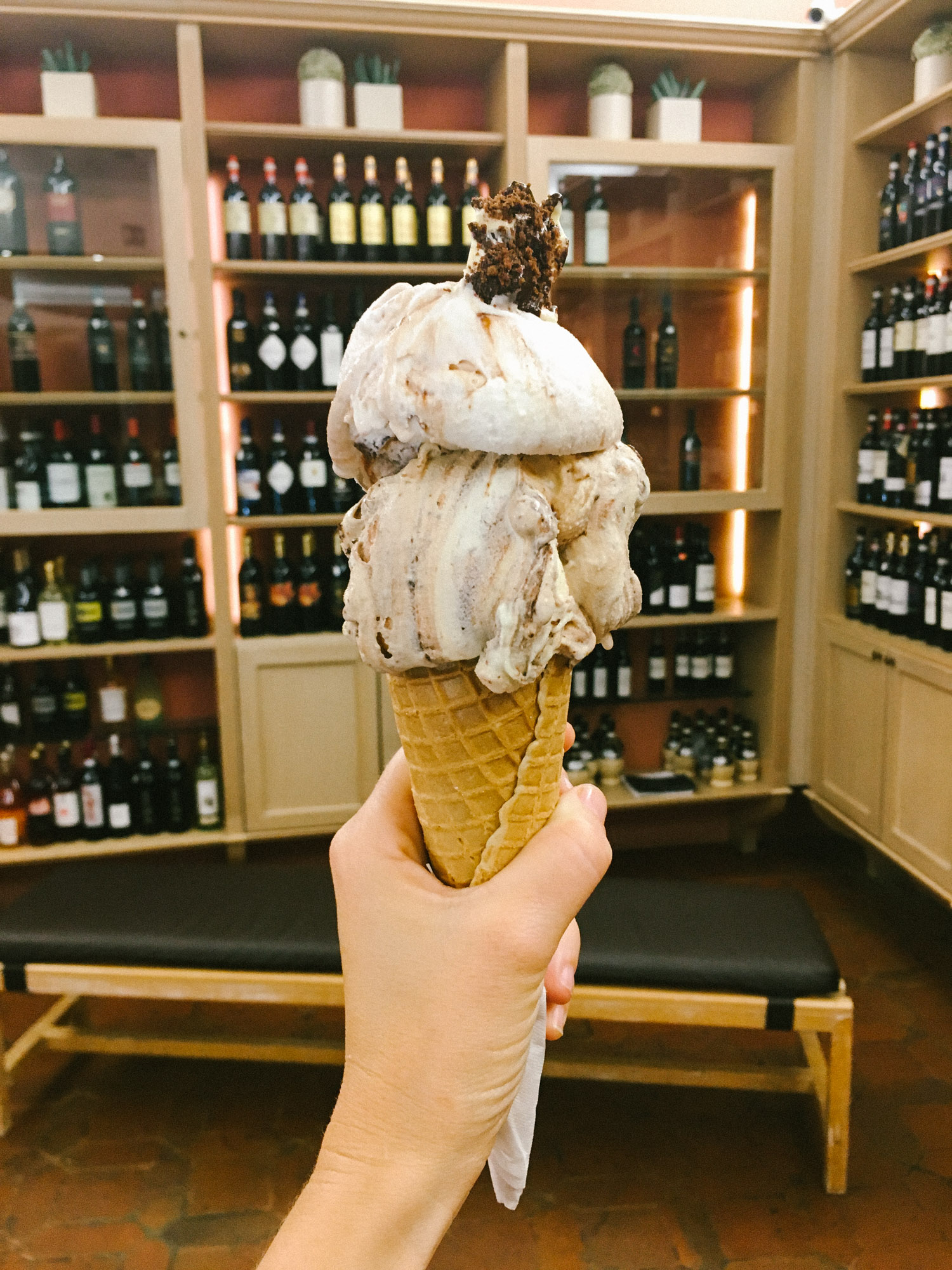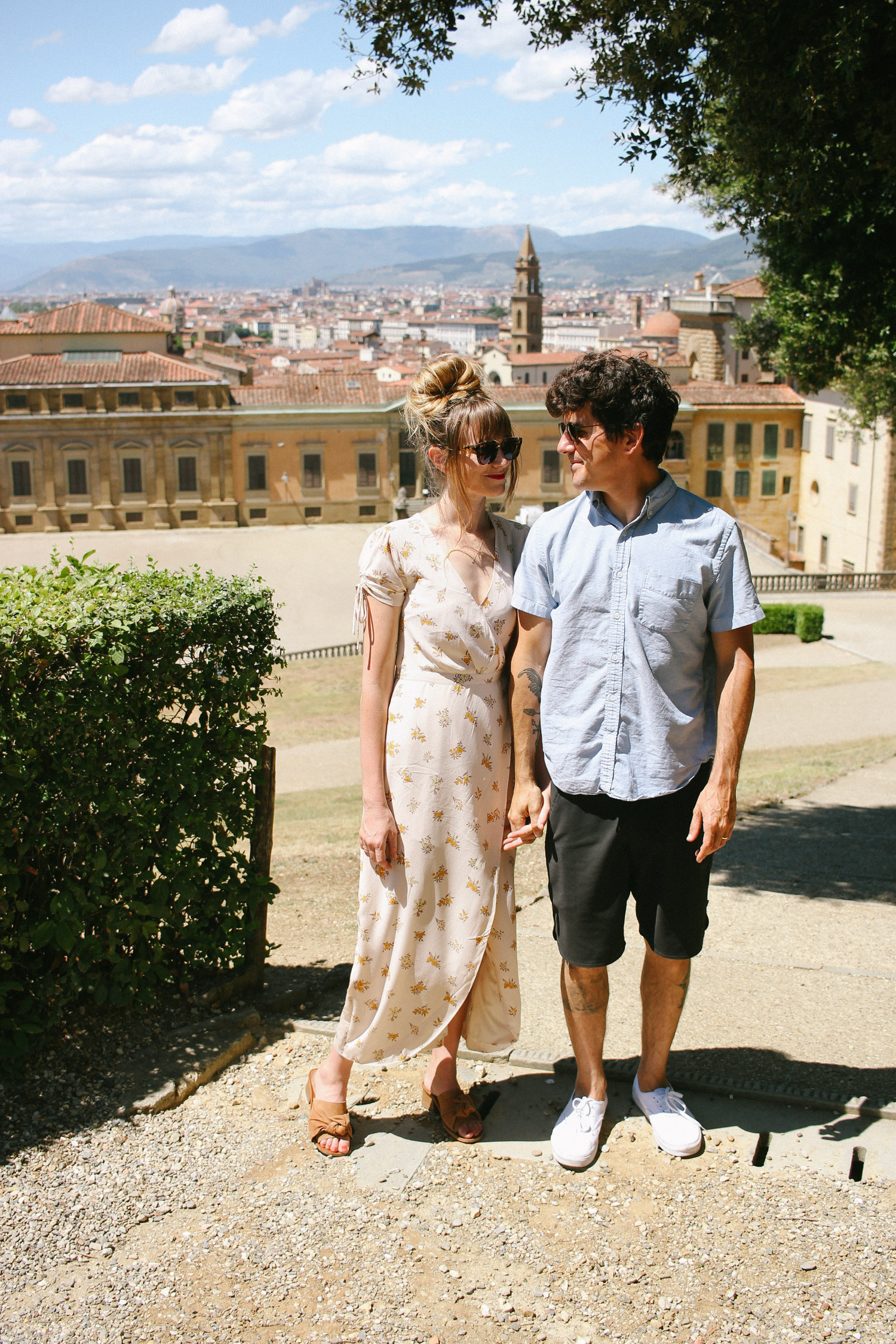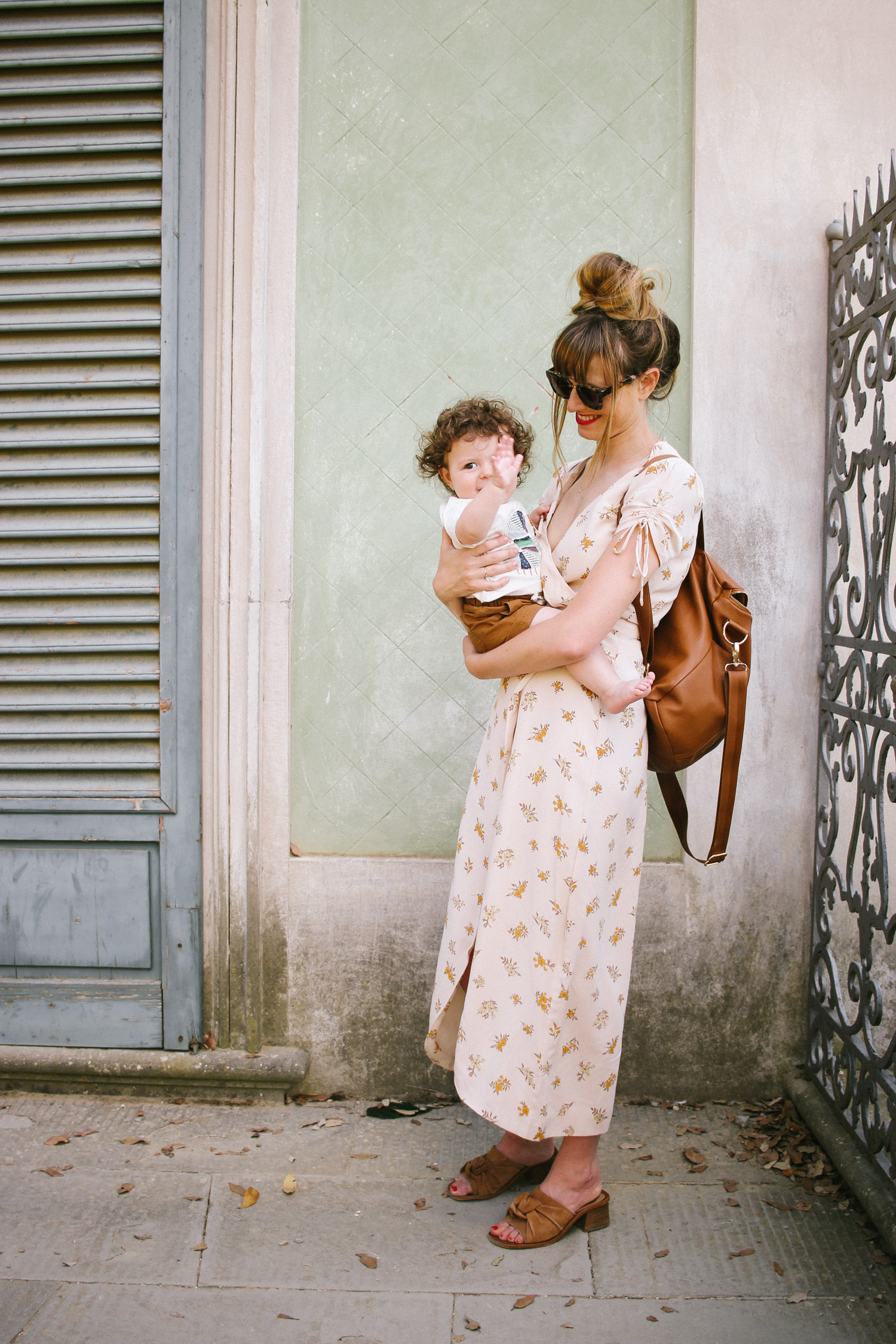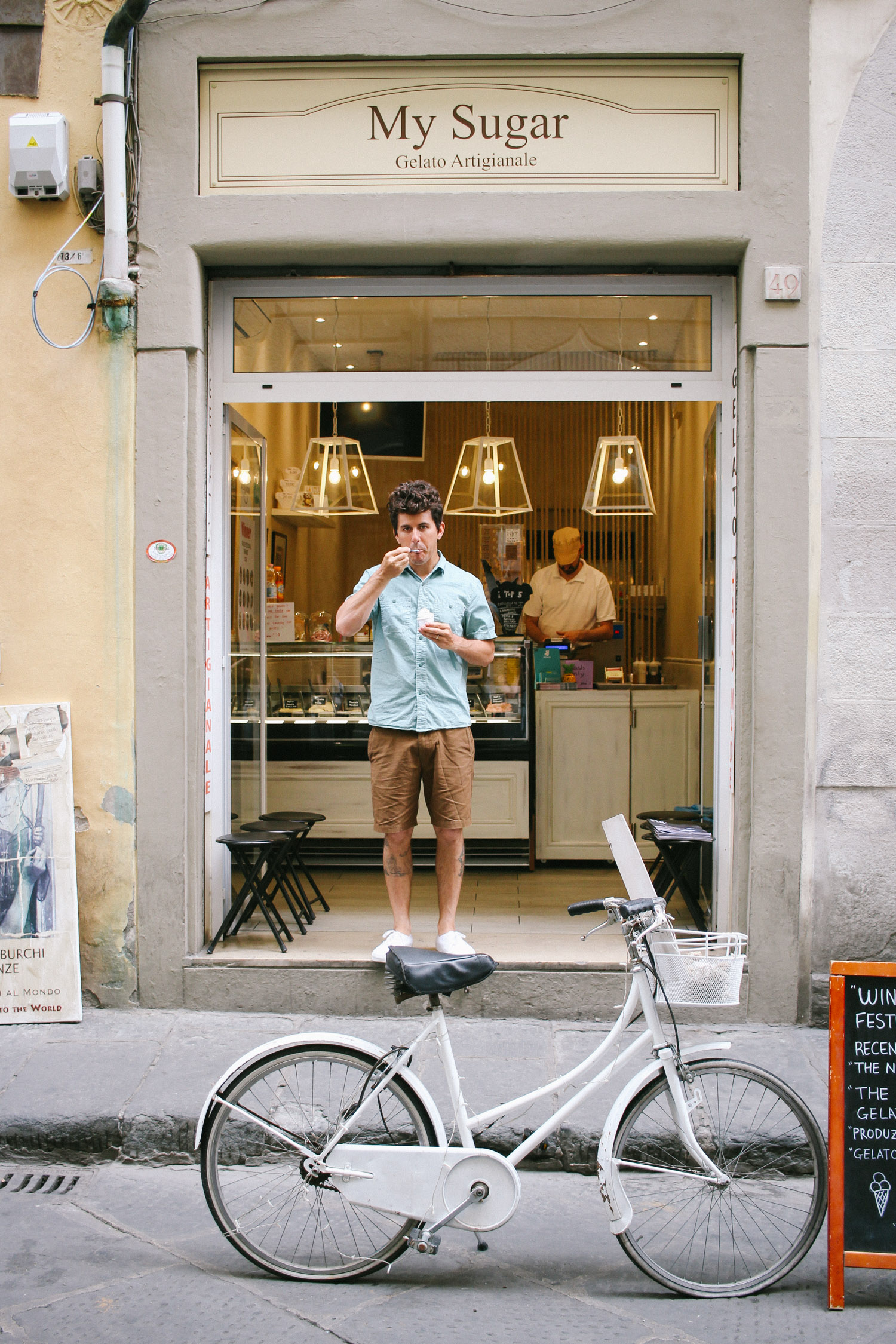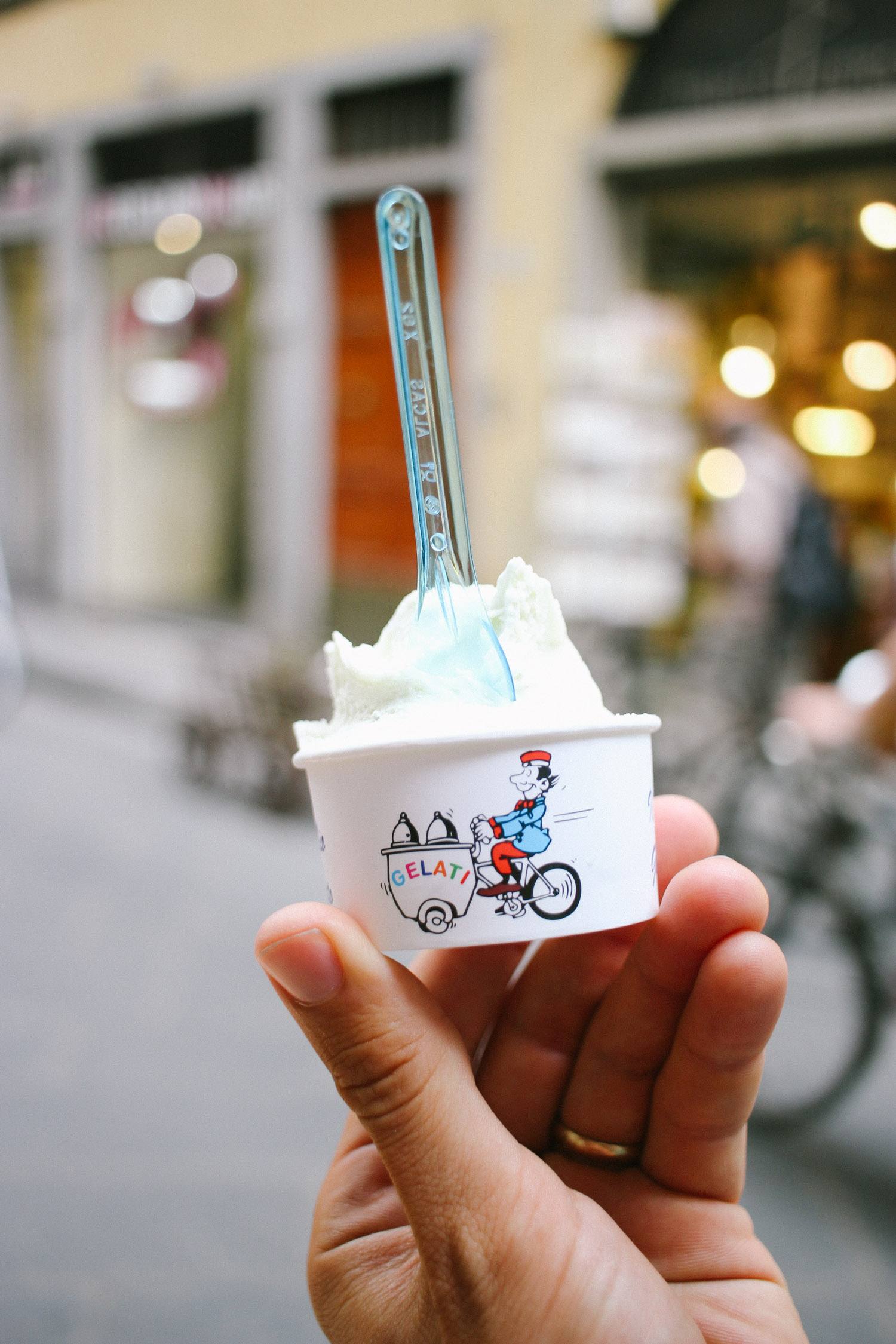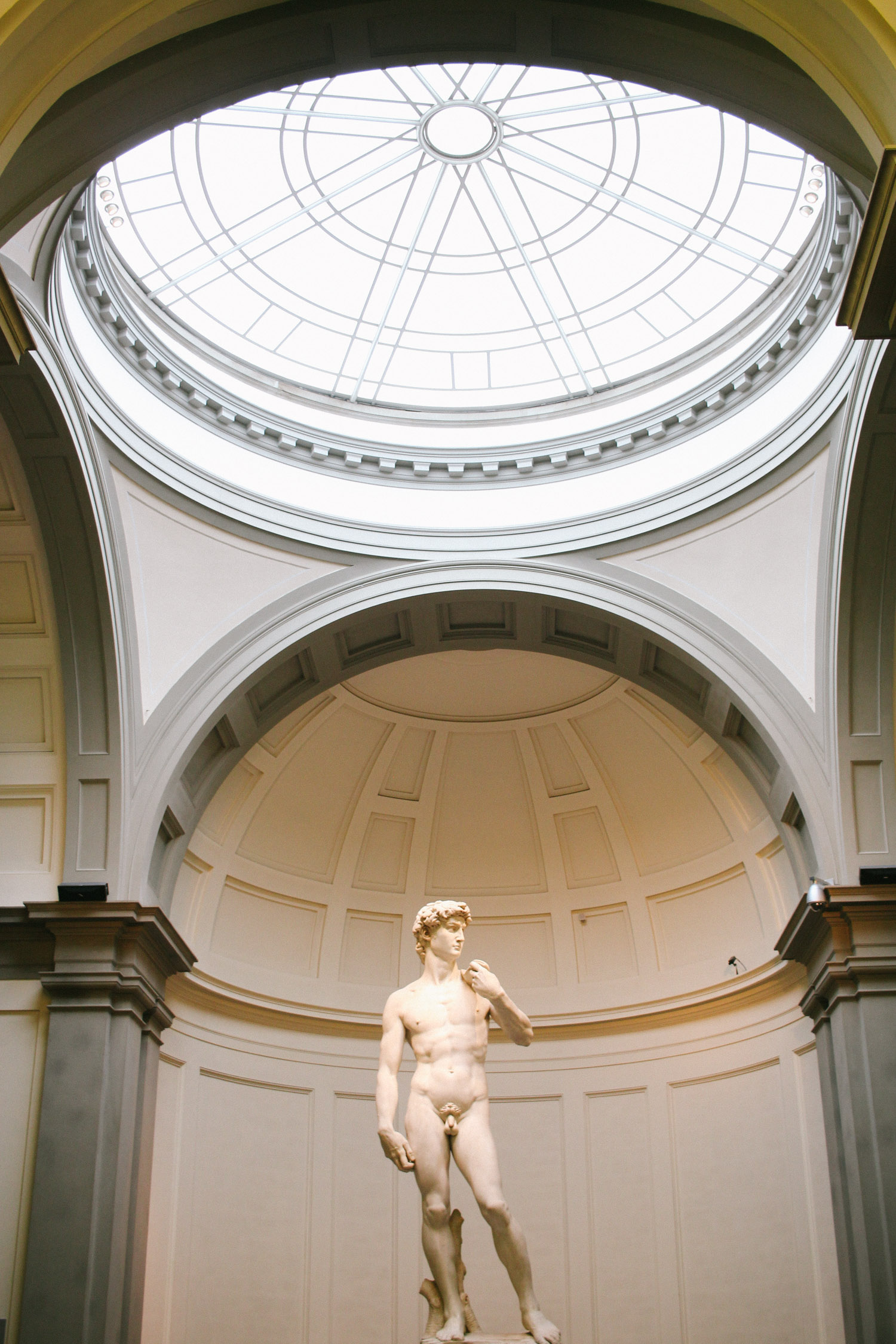 WHERE WE STAYED
We stayed in the historic center of Florence in this stunning apartment with exposed beams on a quiet street. We spent most of our time out exploring, but I would have loved to spend more time in this beautiful space.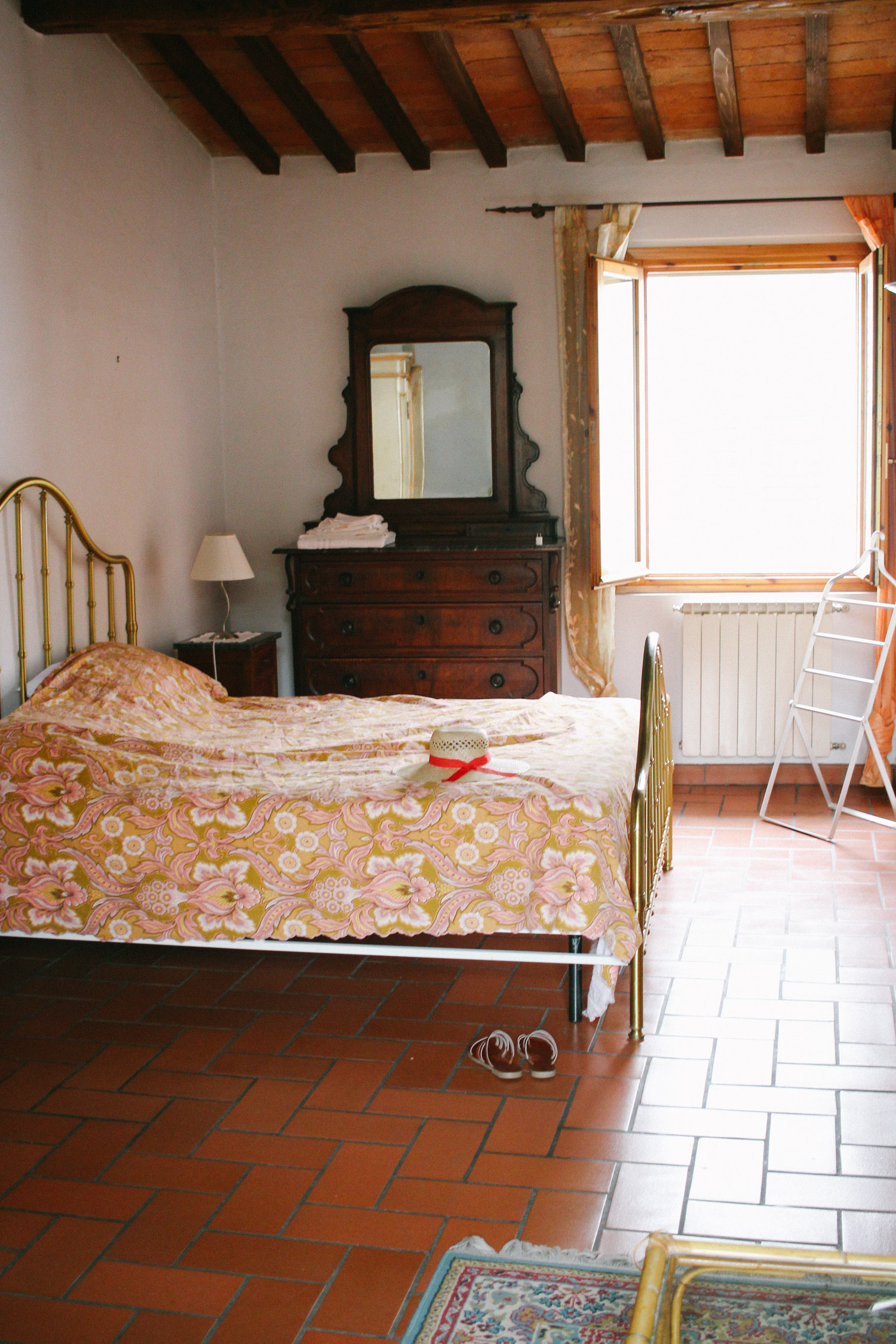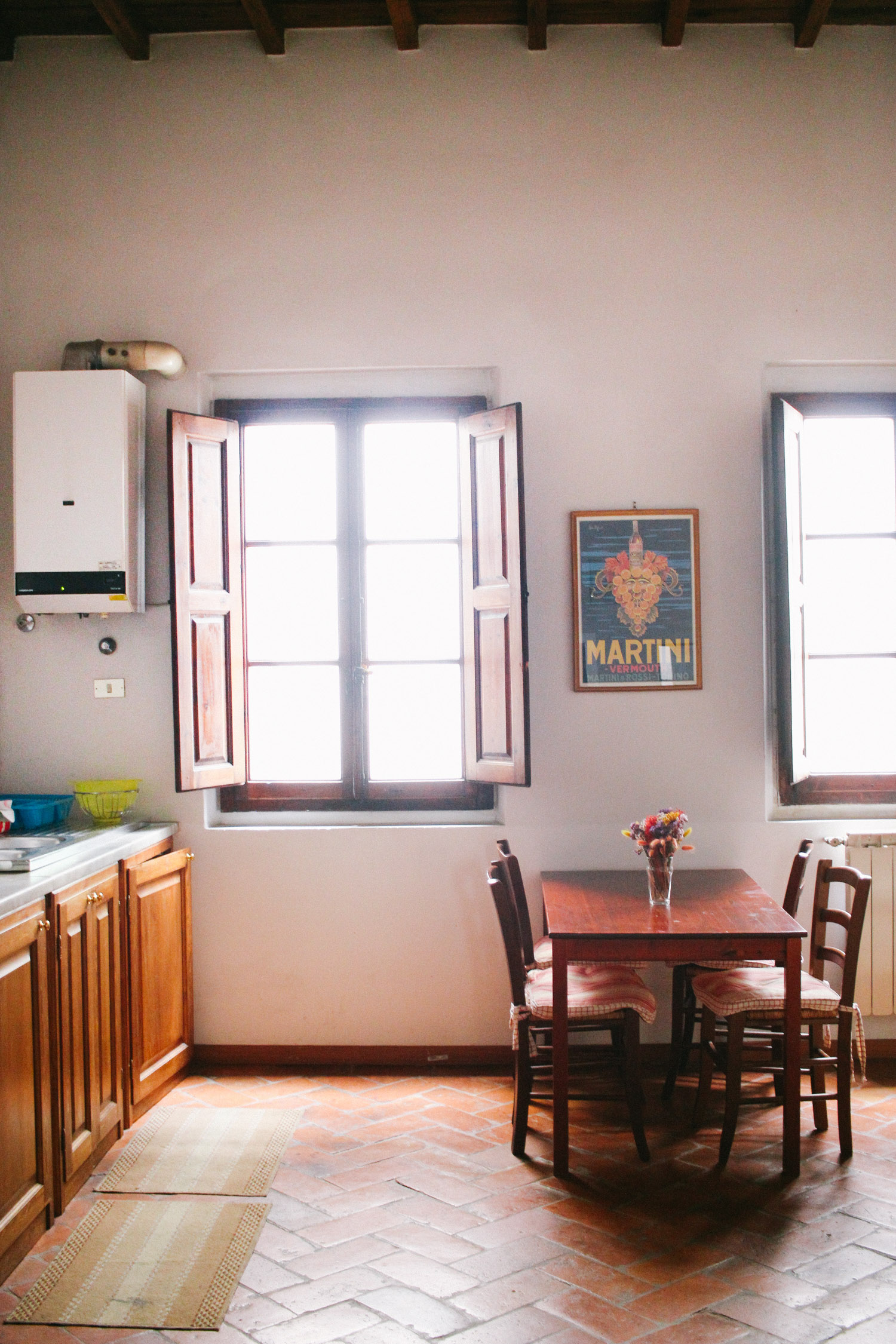 SHOP MY OUTFIT
---