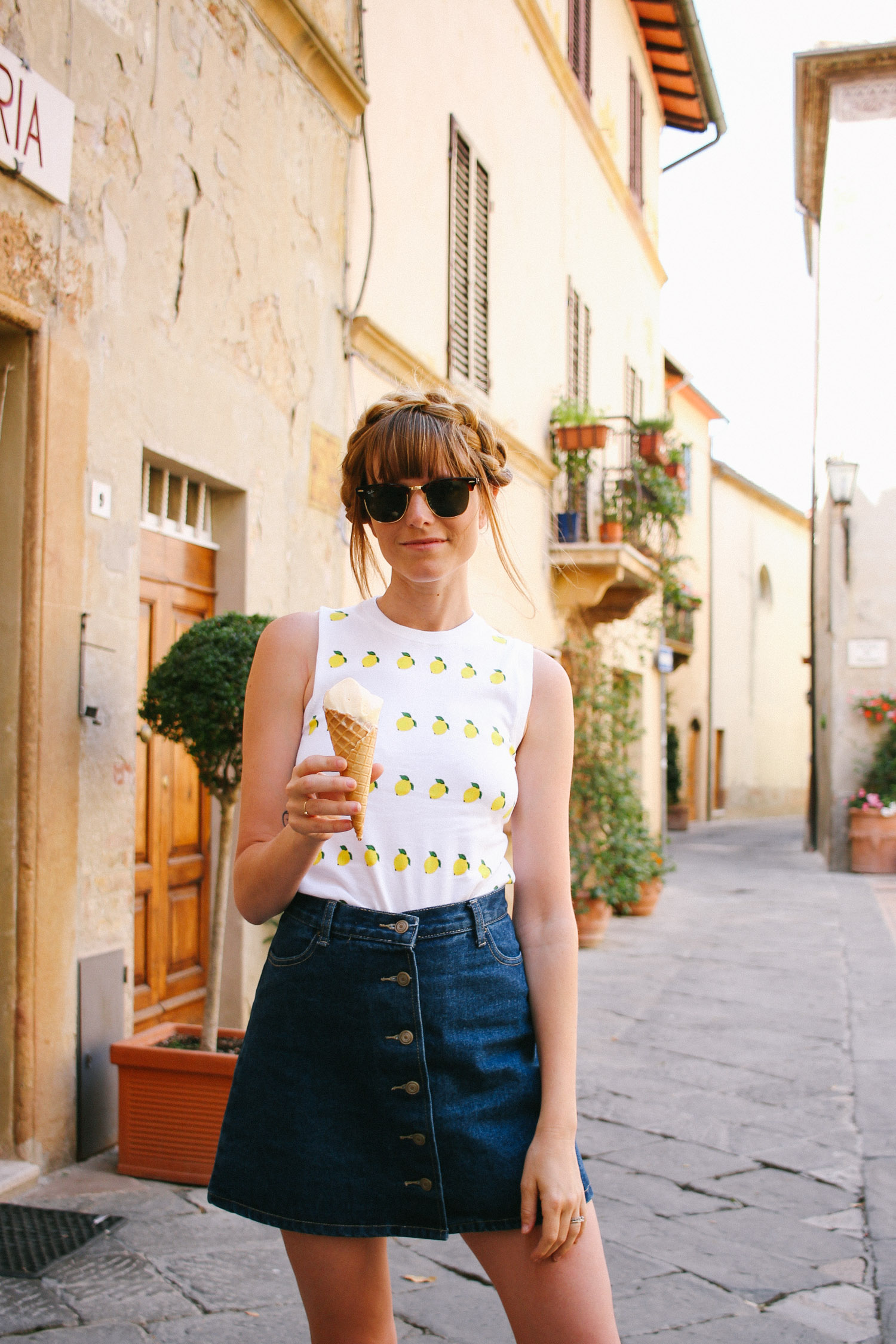 Hi guys! If you follow along on instagram, you've seen the exciting news – I am traveling as a frequent flyer for KLM Royal Dutch Airlines this summer, and will be taking you along to a few amazing destinations! First up is Italy! We flew into Rome, rented a car and road tripped to our first stop, Montepulciano. The drive was about 1.5 hours from the airport, and we stayed in the heart of the town! Here's my Montepulciano guide, and information on what we did and where we stayed!
OUR FLIGHT THERE (Hudson's 1st international flight!!)
We traveled on KLM Economy Comfort for our journey there, with a 7 hour flight to Amsterdam, and then a 2 hour flight into Rome. Hudson slept most of the time which was a relief, and we had a beautiful view out the window, which I always love. There's an awesome amount of leg room, and I watched free movies (I always watch the cheesy chick flicks on planes, and Matt rolls his eyes, haha). They also served us dinner AND breakfast AND wine! Can we add more exclamation points to that??
MONTEPULCIANO THINGS TO DO
Castello Banfi
It was totally worth the drive to visit this beautiful Castle. We went for a wine tasting, and toured the beautiful grounds.
Montalcino
This adorable little town is totally worth stopping into! The snaps below in that gorgeous courtyard were taken there, and there's so much incredible food!
Pienza
Another small town, about 25 minutes from Montalcino that's worth wandering around in! There's pizza, pasta and vino on every corner!
Osterio Del Borgo
We ate dinner here in Montepulciano, and fell in love. The restaurant overlooks beautiful olive trees and luscious plains, and the food was incredible! I ate the zucchini gnocchi and it was out of this world!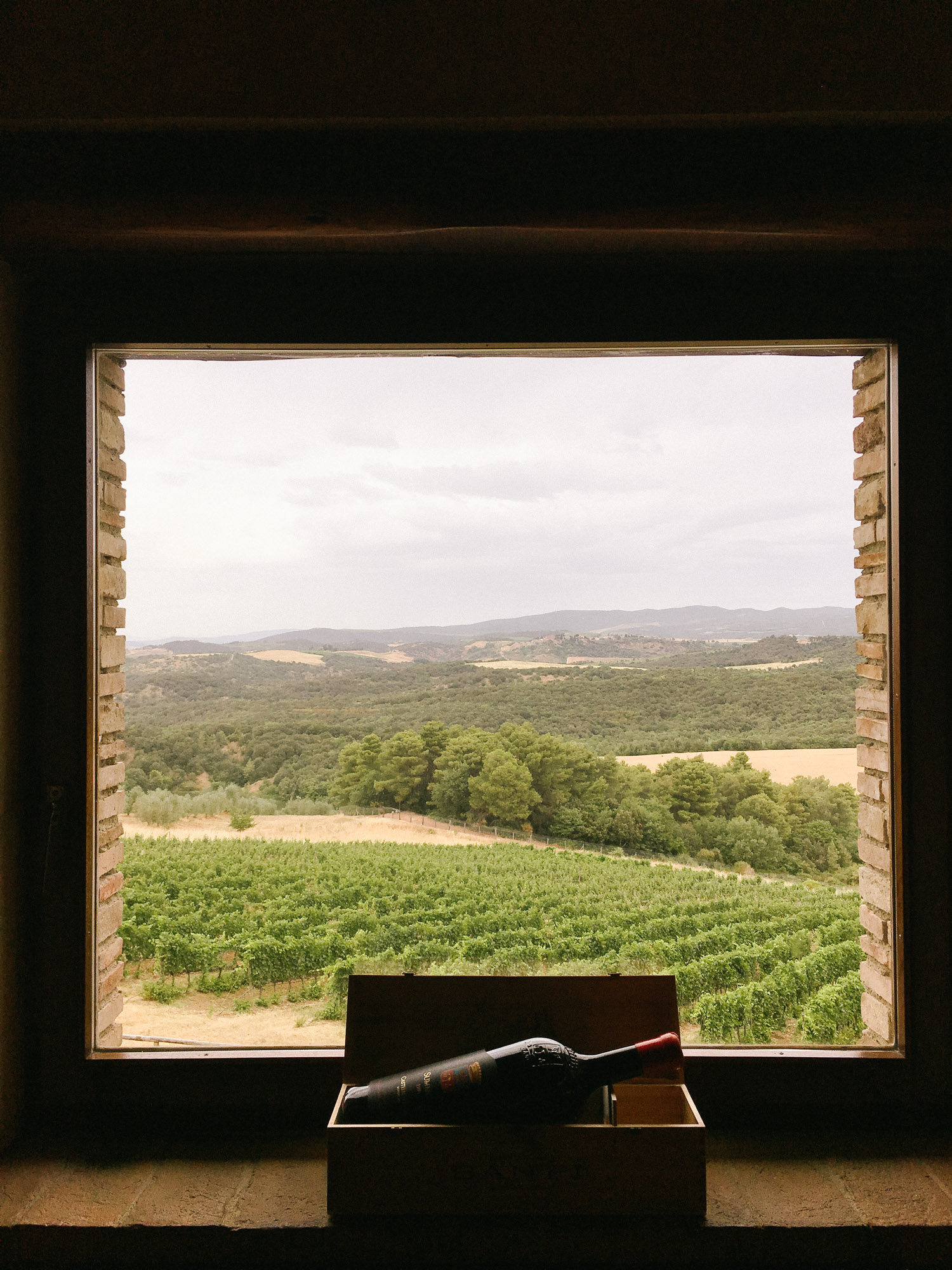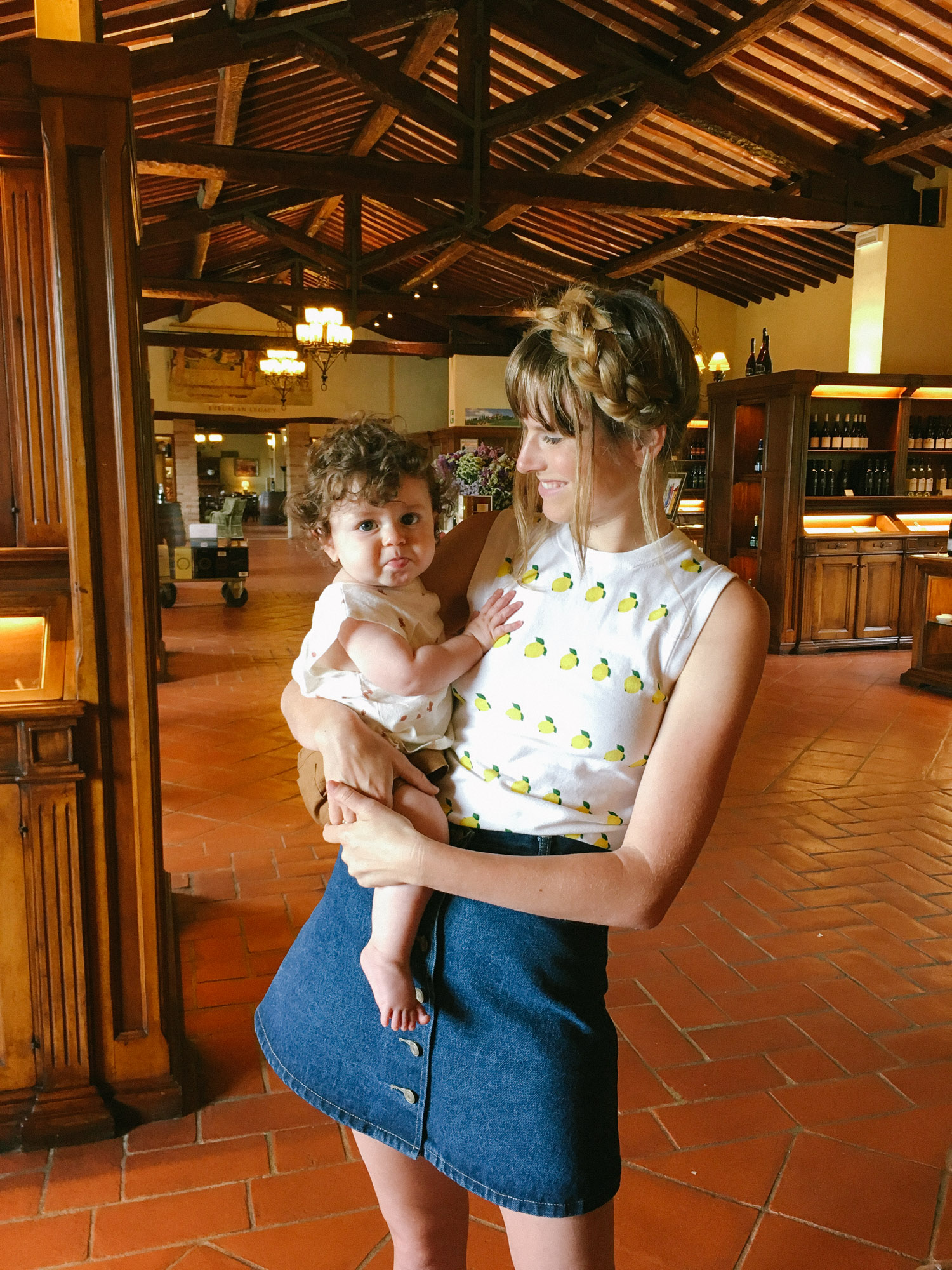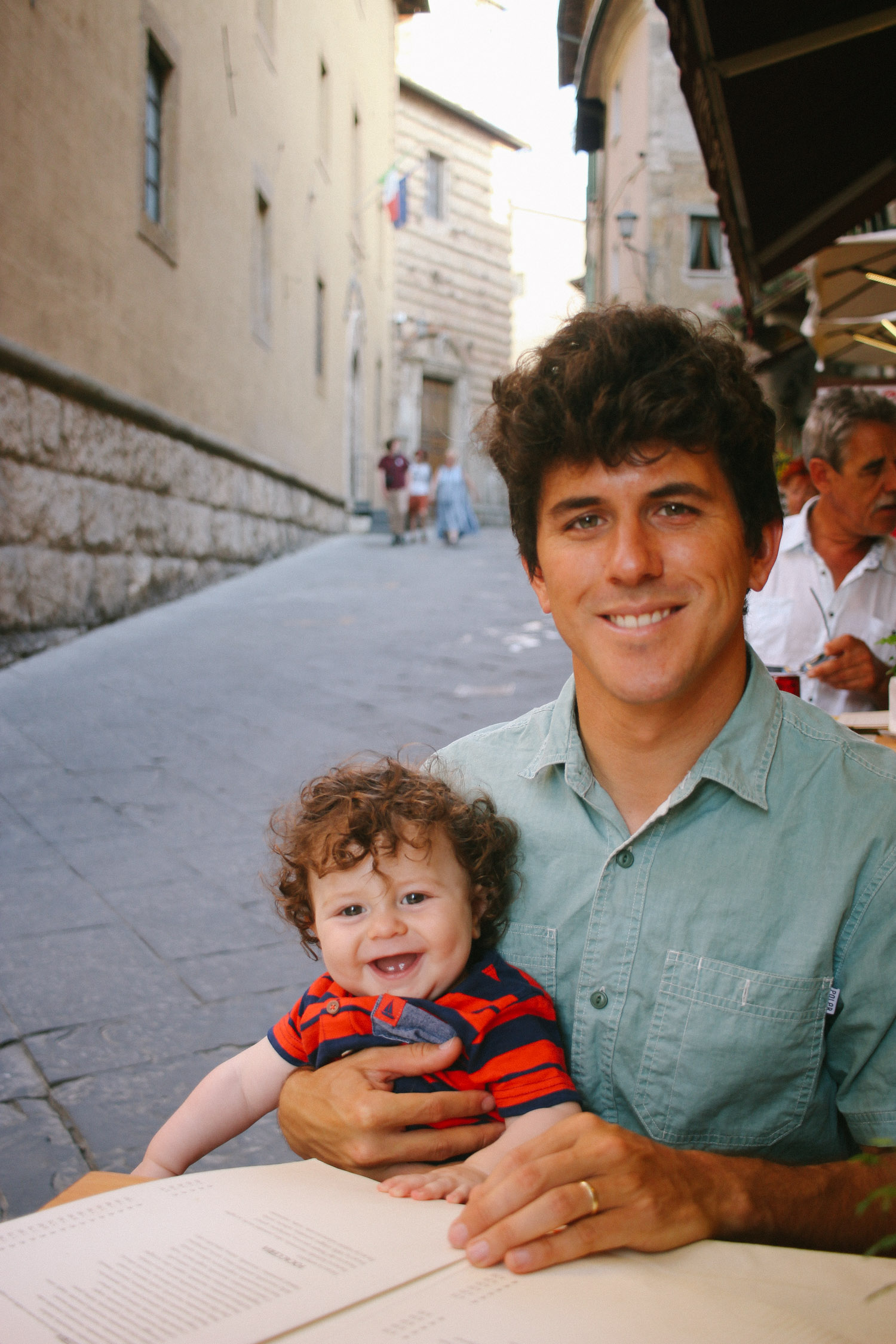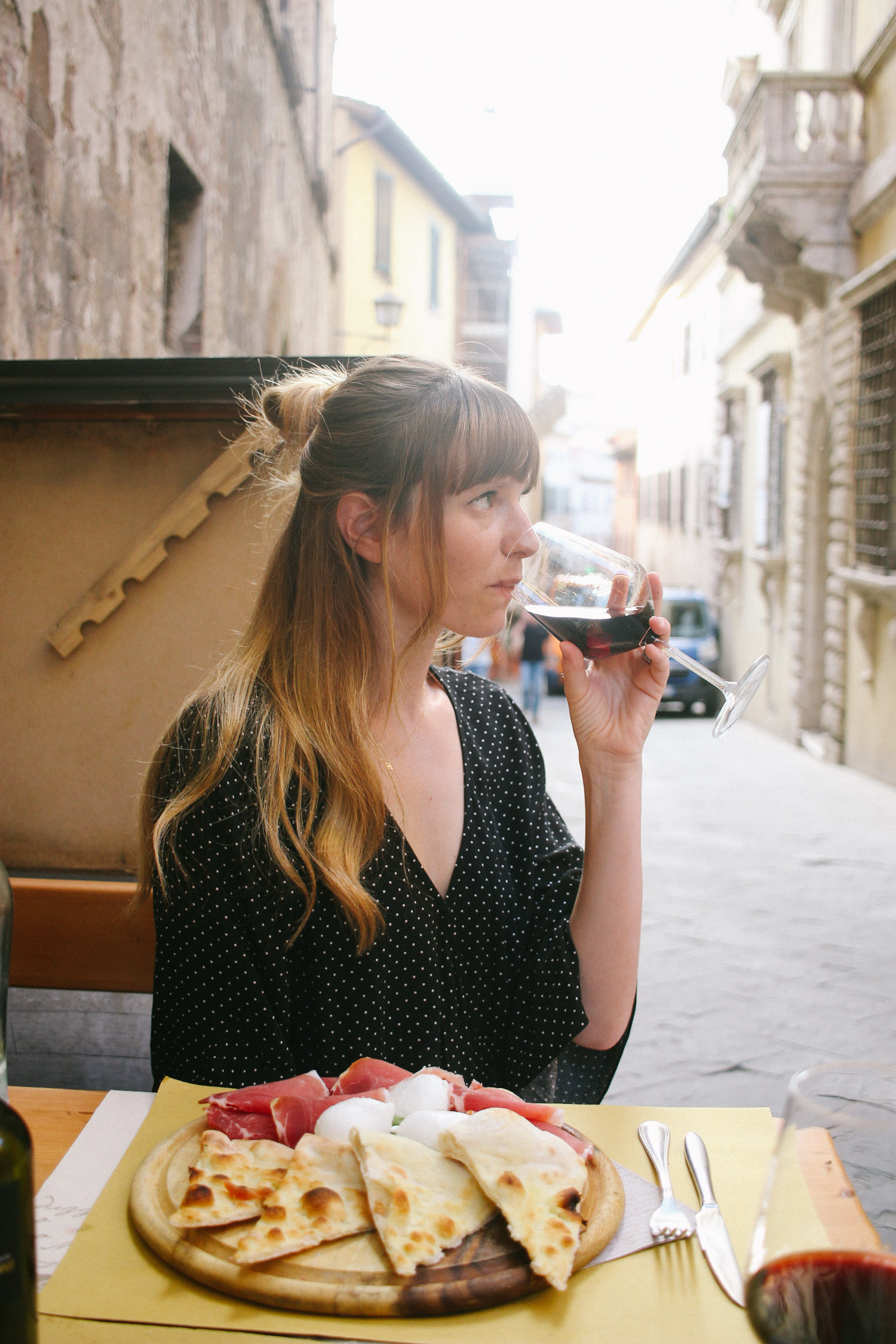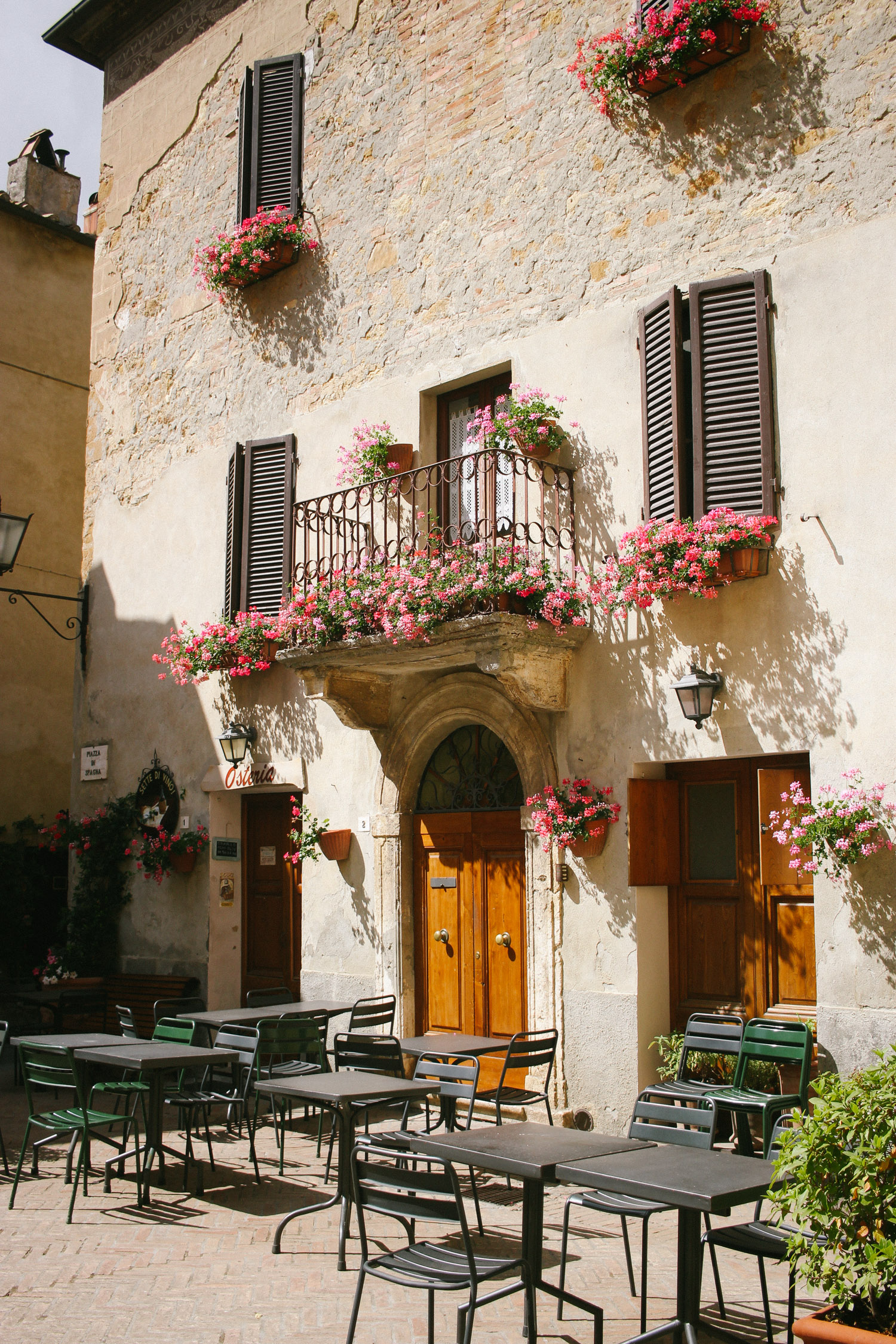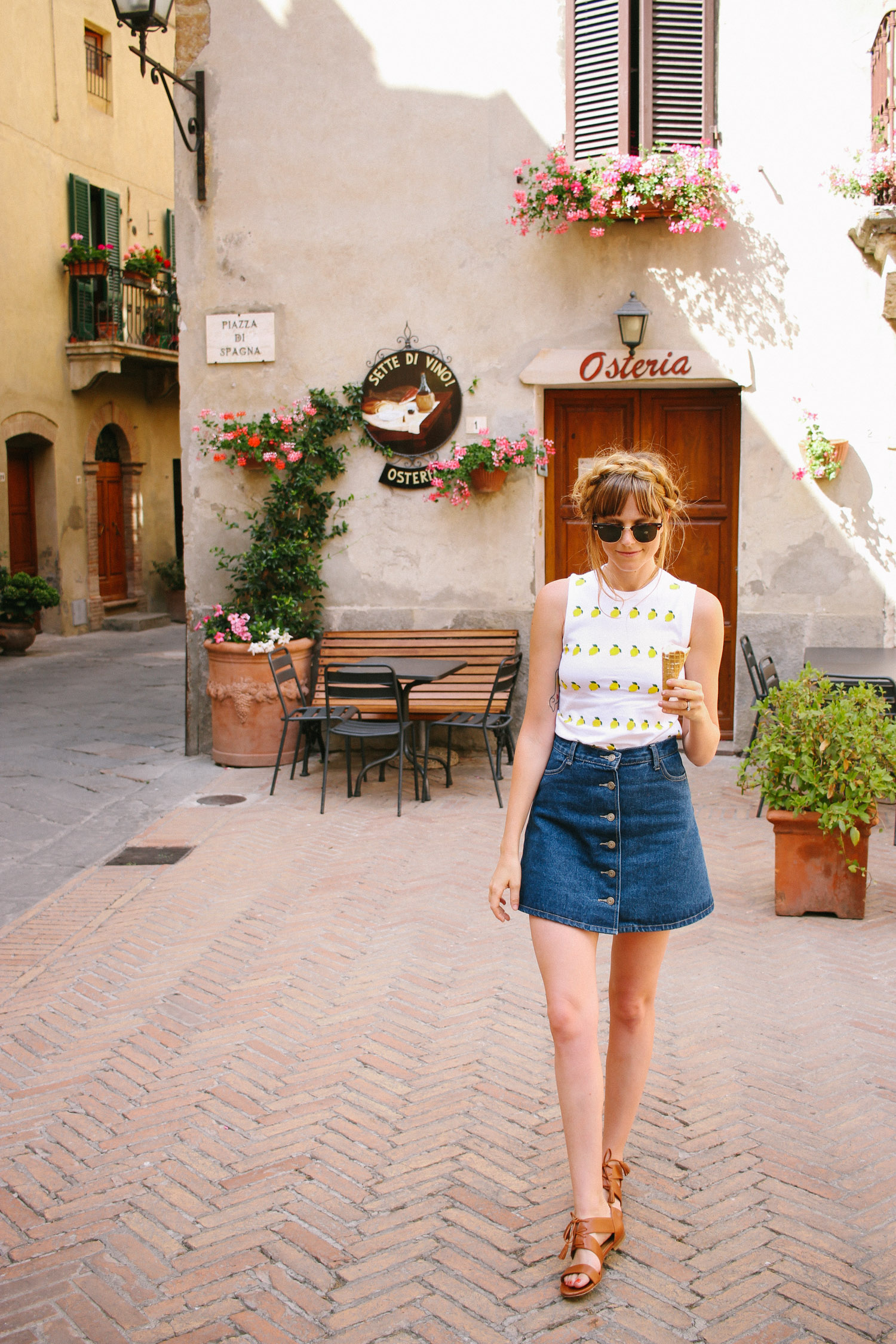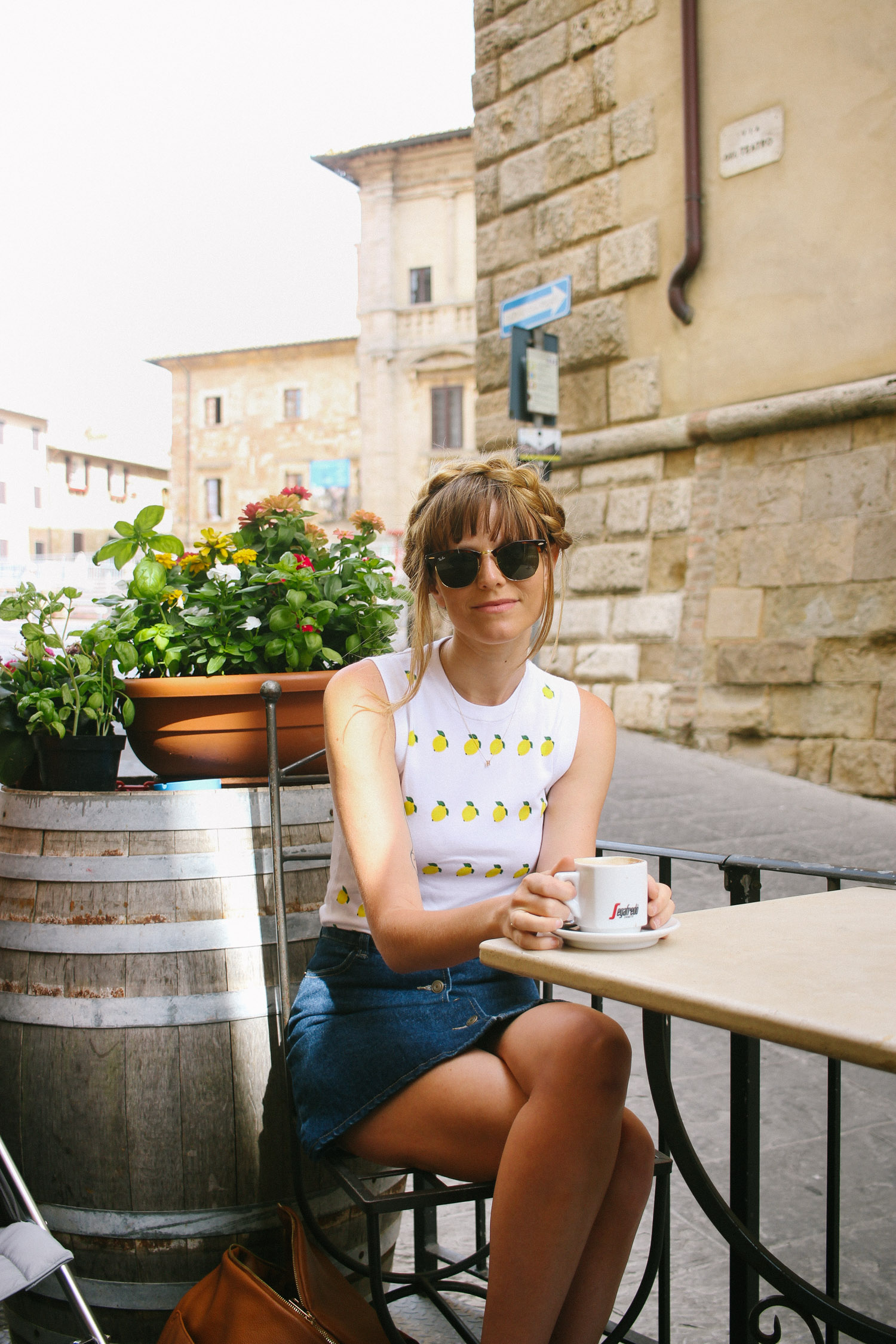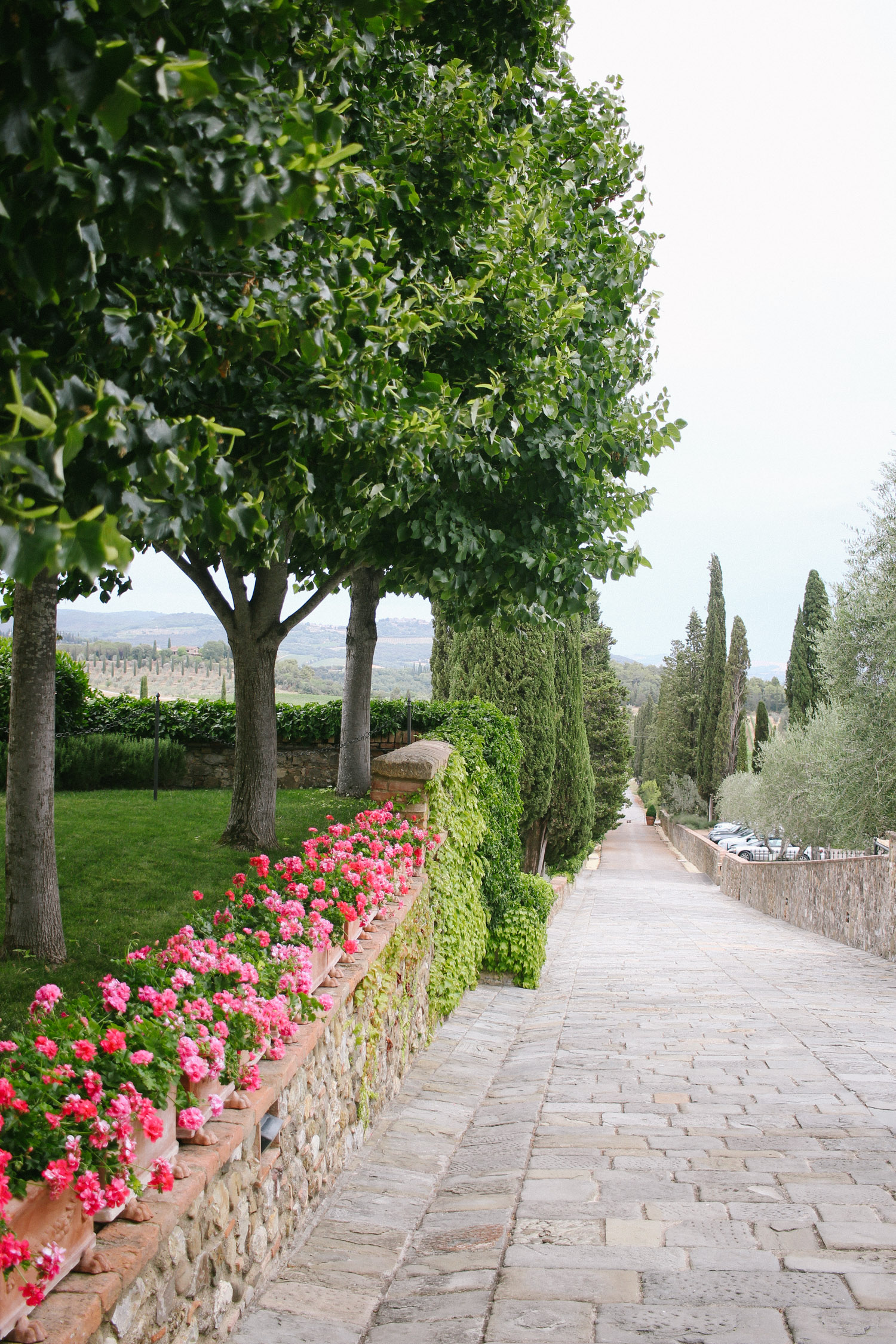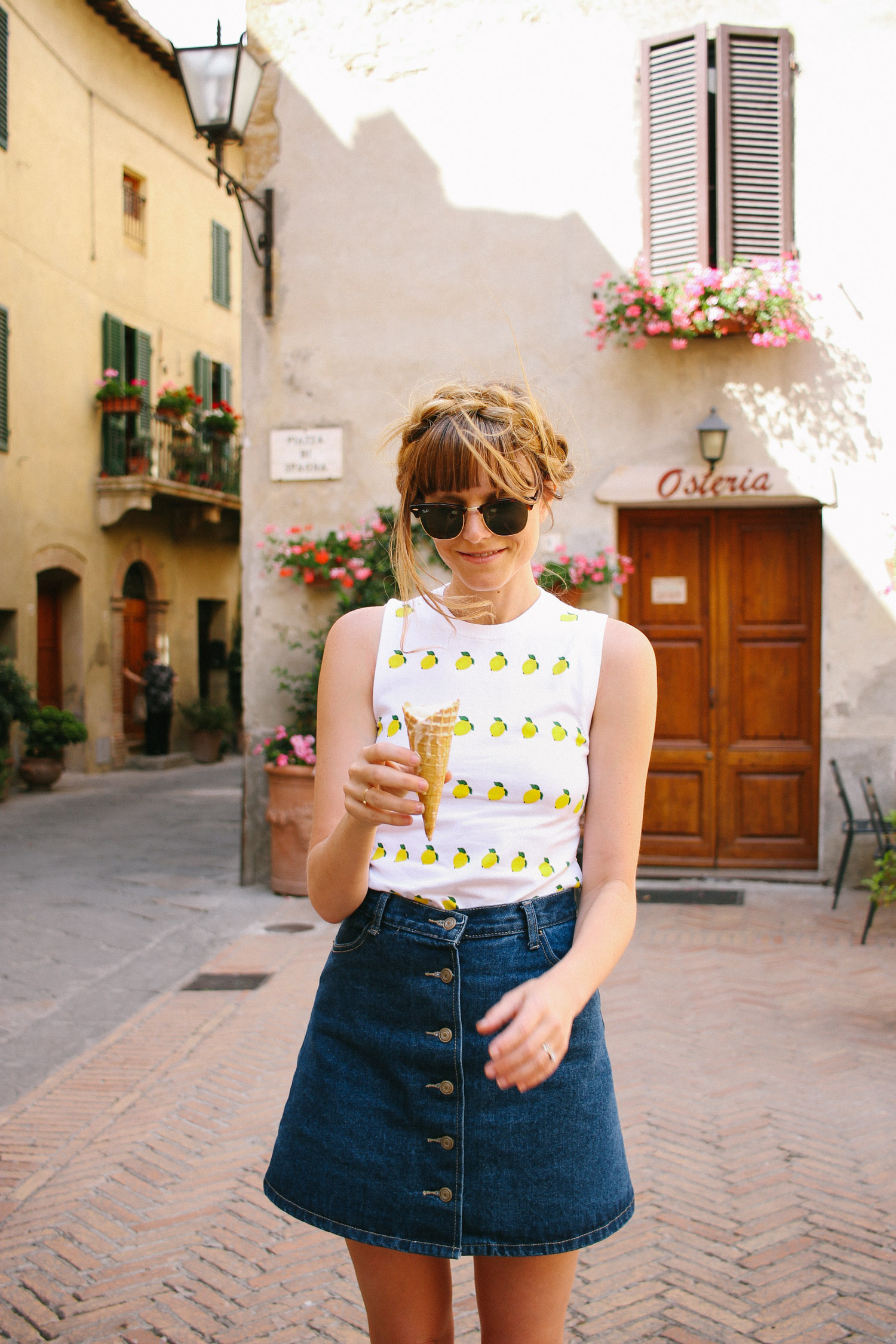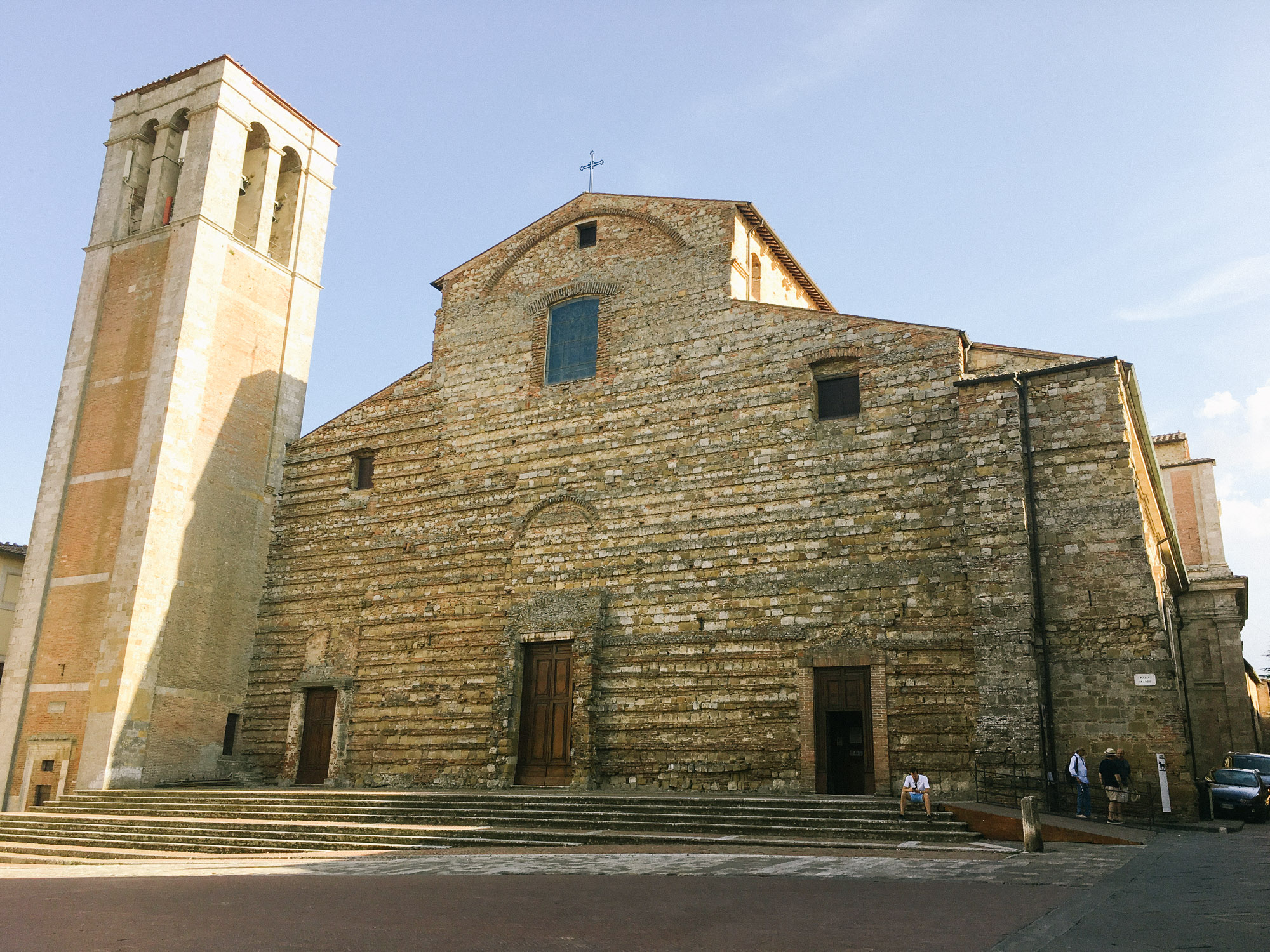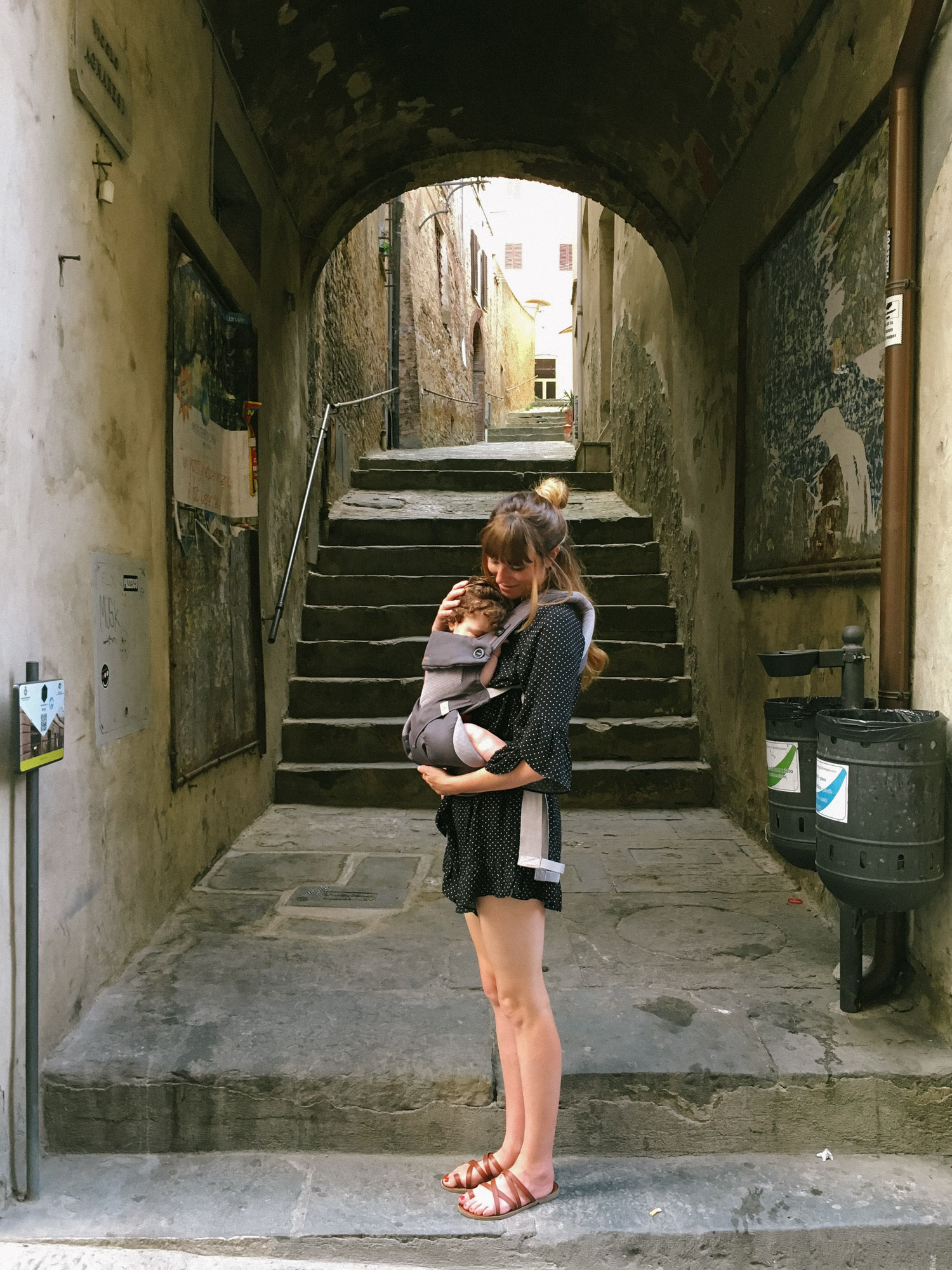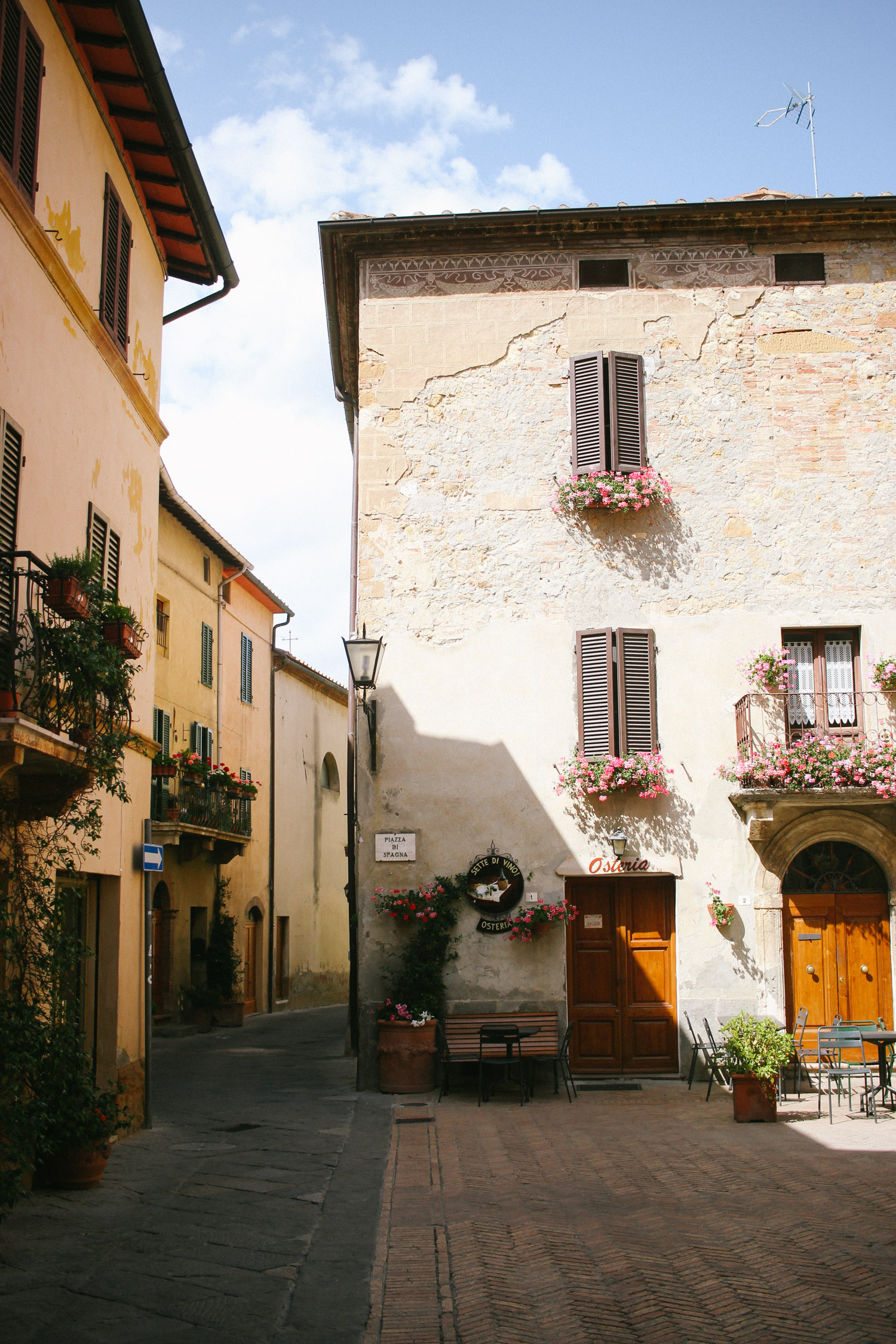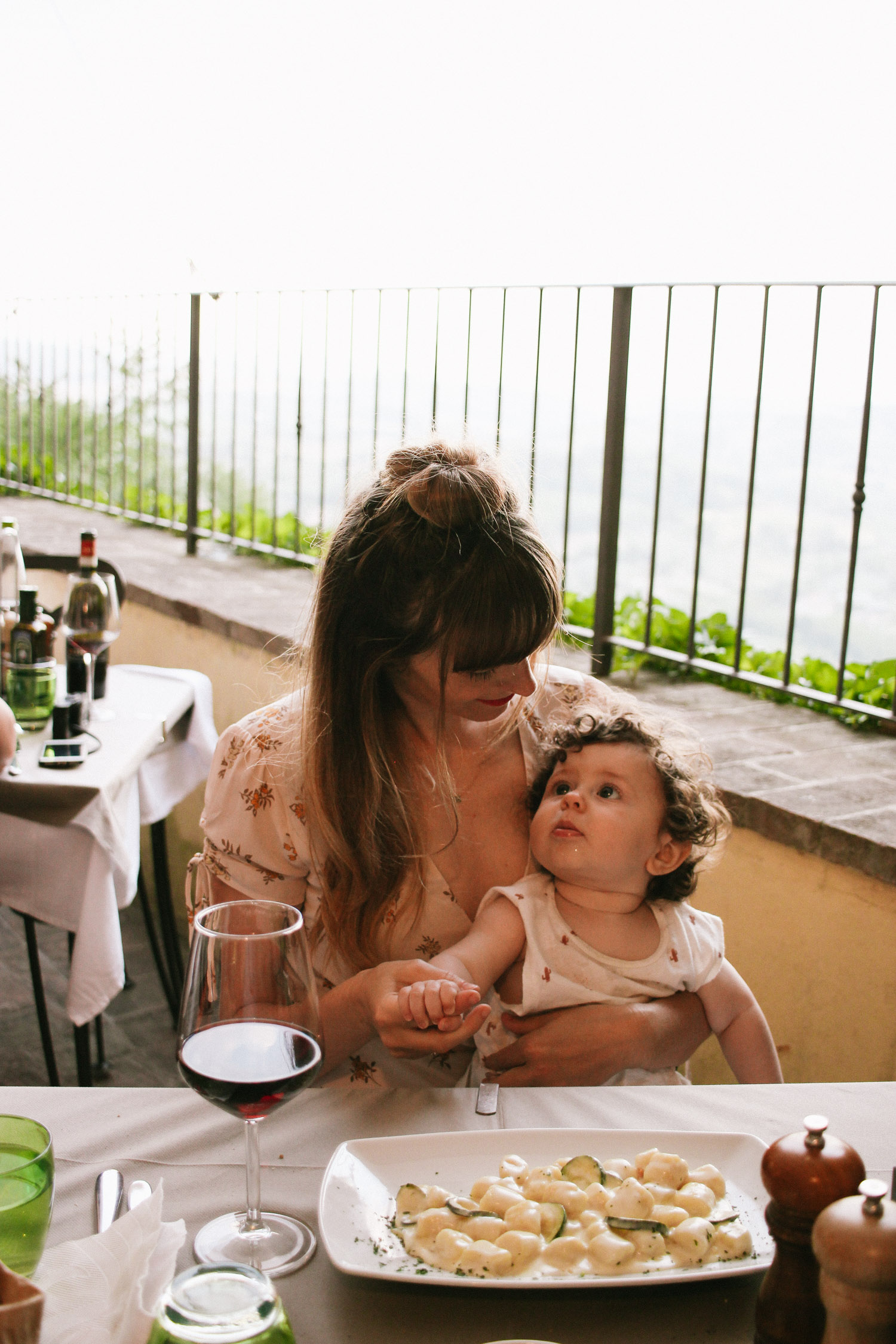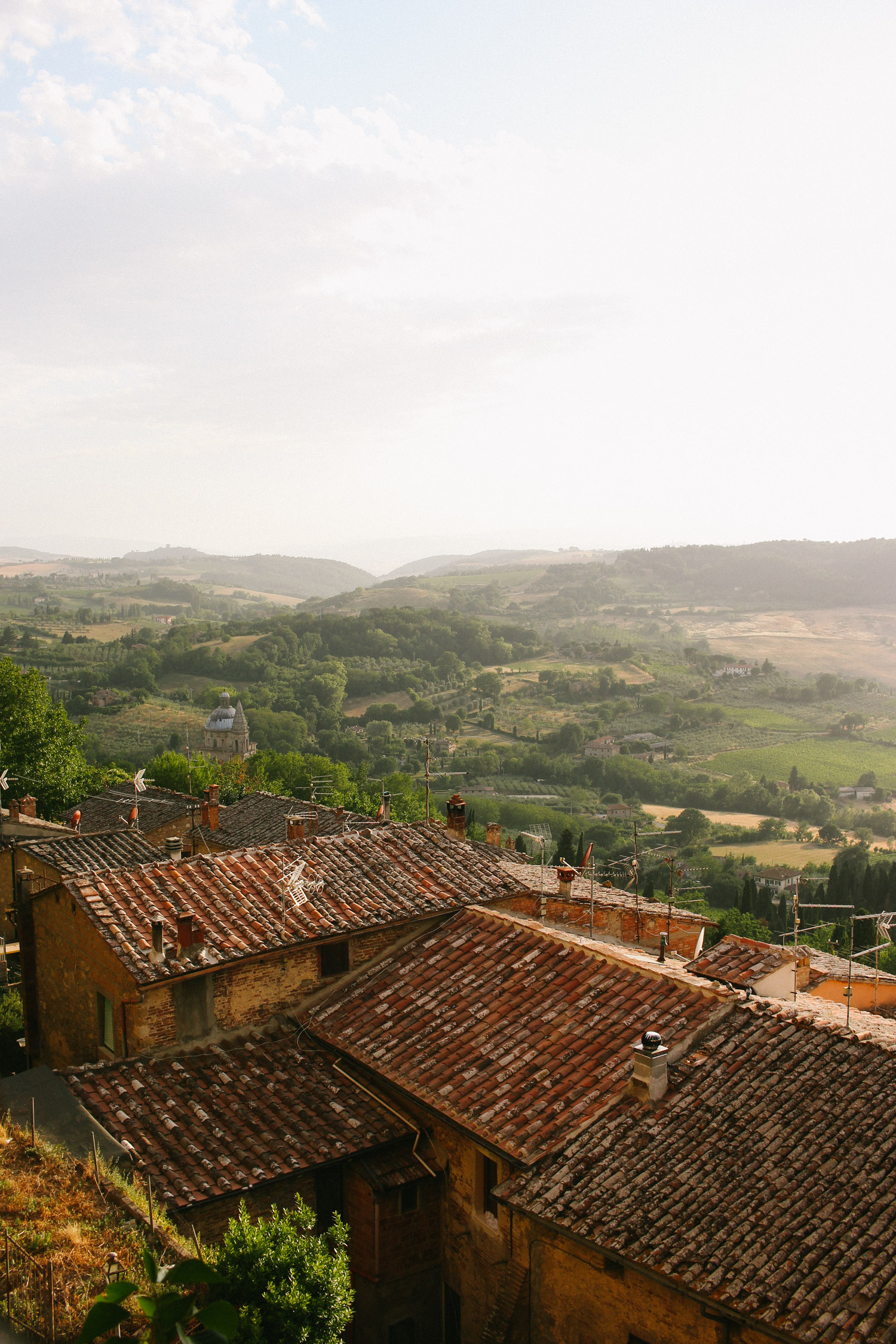 WHERE WE STAYED
Because we rented a car, we booked all Airbnb's with parking options. This listing was right in the heart of the city, and we stepped out on to the cutest cobblestone street and could walk to local wine bars and restaurants in town!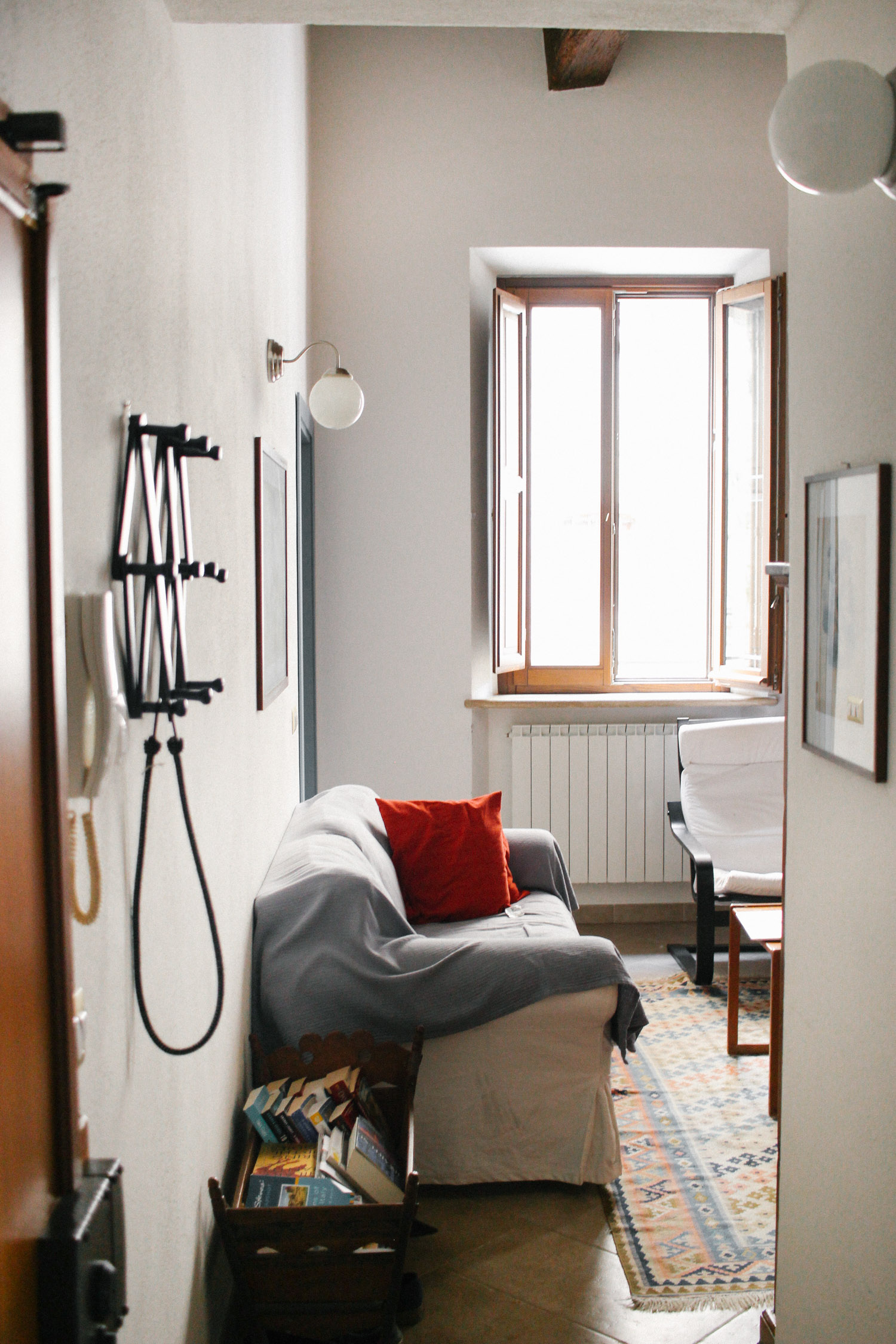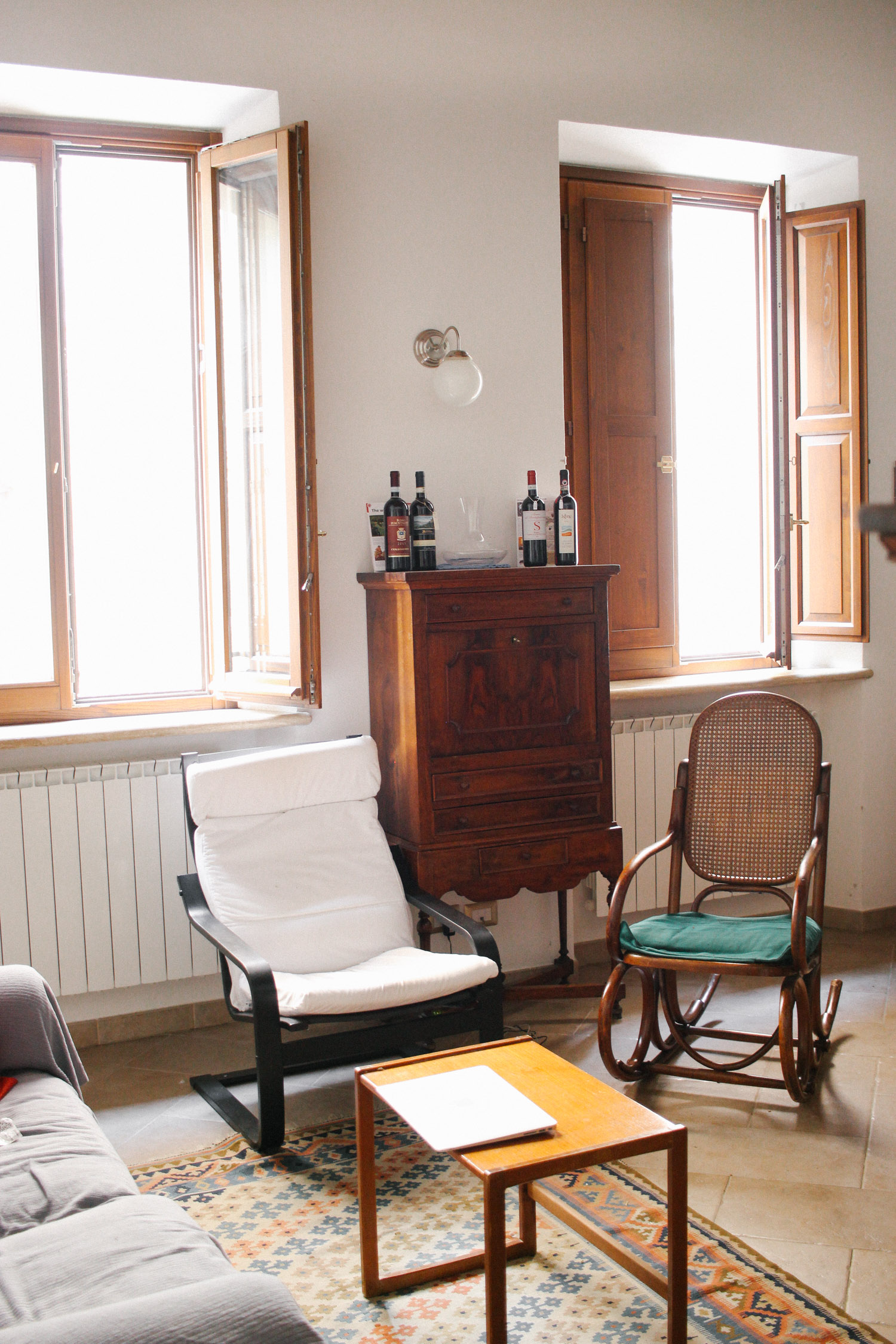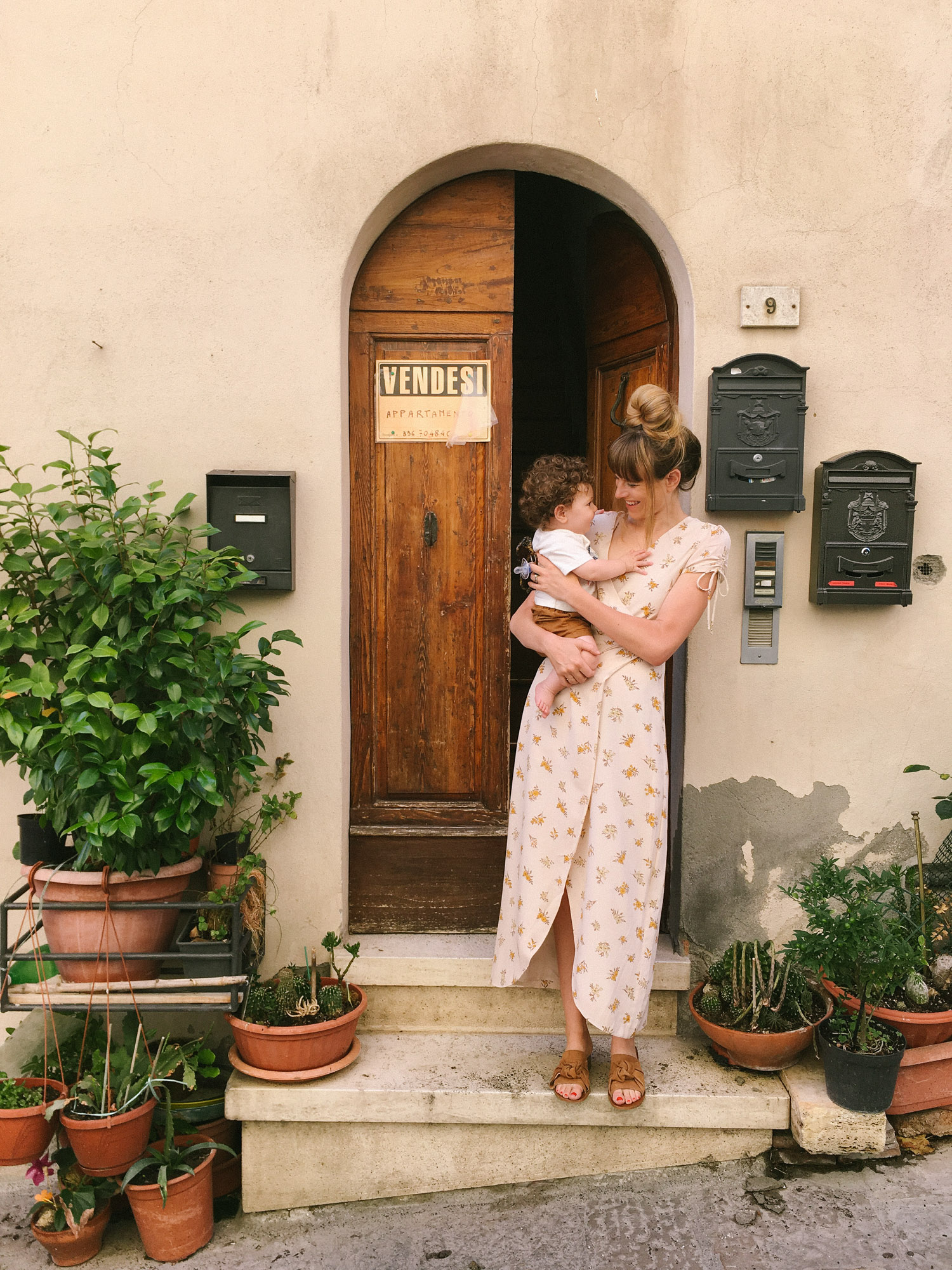 … Stay tuned for more trip photos / guides soon!
*Thanks to KLM for sponsoring this post, all opinions are my own.
SHOP MY LOOKS
---