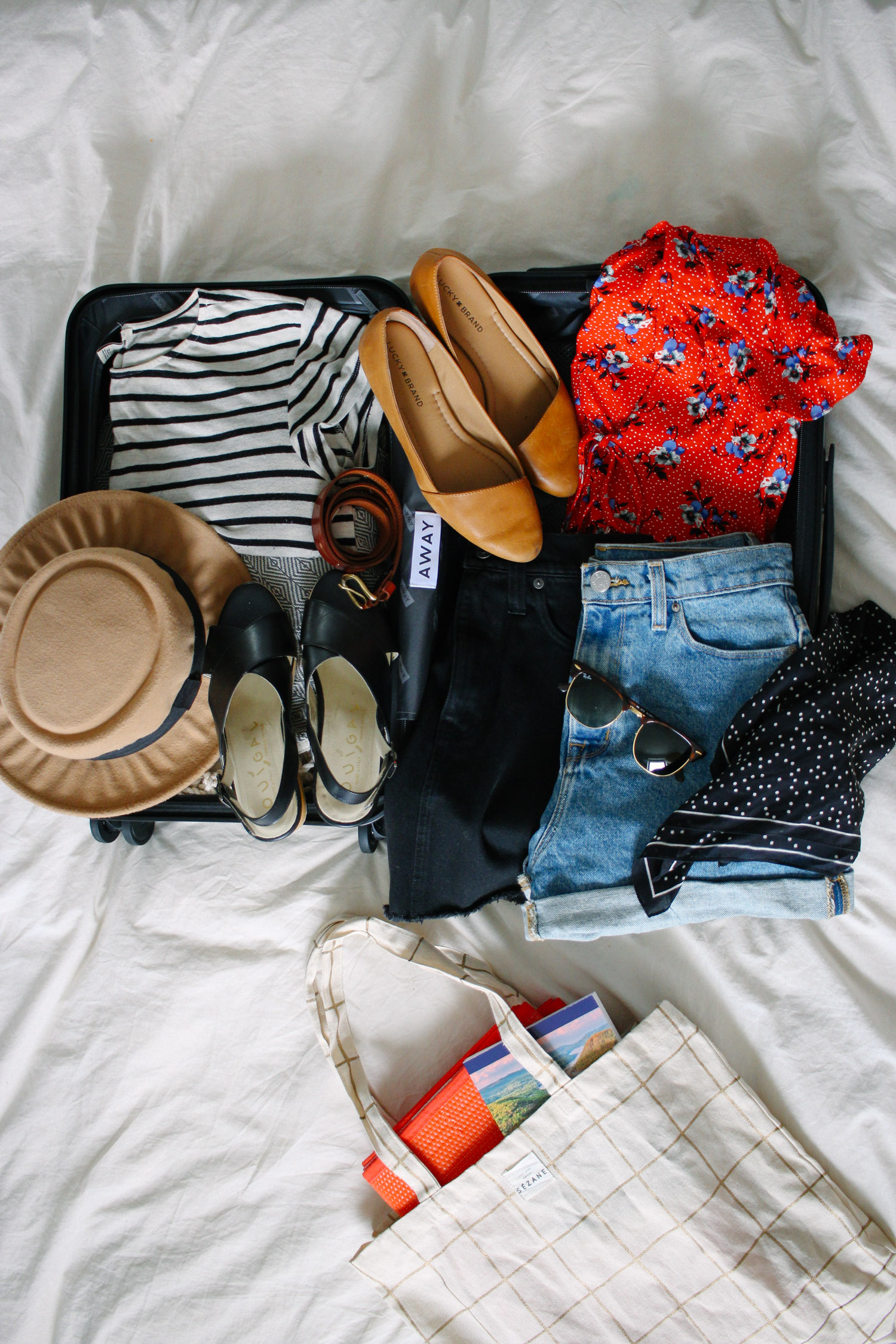 Traveling with a baby isn't easy. It's more of a "trip" than a vacation these days, but after tons of research I think we've finally figured out how to travel the lightest way possible. On this trip to Italy, we only brought 2 carry ons and 1 checked bag along with an umbrella stroller. We don't feel weighed down by our stuff at all, yet we still feel like we have everything we need! Here's our secrets on how to travel light with a 7 month old, along with the baby products we brought with.
Book your rental car with a car seat! We made this mistake in CA, and lugged our own car seat around. It's so much easier to just rent one wherever you go!
Find a lighter travel stroller – We use and love our Bugaboo in NY, but let's be real, it is not an easy or convenient stroller to travel with. We ordered this one from Amazon for under $100, and we LOVE it. The seat lays back so Hudson can nap, it has a nice sized basket and it folds up super tiny/ weighs only about 10 lbs! It's a miracle.
Find a true travel crib – There's a true compromise with this one. We tried out this phil&teds extra light crib, and found it was too complicated to put together and seemed too flimsy. BUT it was super lightweight. We ended up enjoying the Lotus travel crib by Guava. It is a bit heavier, but the setup is so much easier which makes it worth it in my eyes.
Pre-pack your formula, and travel with food pouches – I have all of our formula in a big container, and each day I portion out the bottles in this formula dispenser. I also brought a giant bag full of pouches of baby food which are easier to pack than jars.
Bring your favorite baby carrier. We end up carrying Hudson for hikes and in cities that are harder to walk around in with a stroller. It makes it easier to just get up and go without the worry of whether a stroller will fit in tighter spaces.
Skimp on toys – When Hudson was younger, I would bring tons of entertainment with, but I realized that my lipstick entertains him just as much as his rattles and books. I'll bring a teether or two, and that's about it!
Here's all of my favorite products that we brought
---