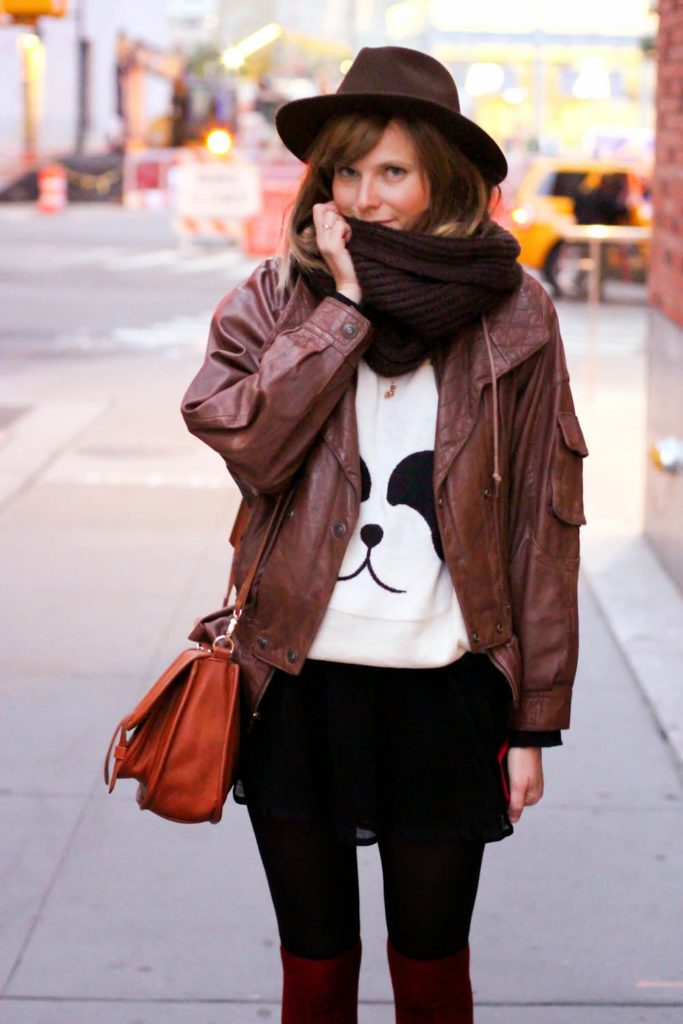 two of the toughest parts about being a "normal" kind of blogger like me are …
1. when your husband works different hours than you, it can be tough to take pictures (hence mini blogging break). it's weird to ask anyone else to snap photos, and i feel weird being in them all the time to begin with! matt has been working hard, but we'll figure out this whole new schedule thing, even if it means photos at dusk!
2. Allowing myself to enjoy free time without worrying about snapping photos. Some days i just don't even want to think about photos, whether it be because i'm re-wearing a skirt for the 10th time, or just wanting to soak in the day. that makes for bad blog content though…
here's some snaps right at dusk after meeting matt! i have been wearing quite a lot of this panda sweater. also, this fall i just never EVER feel like tucking anything in. is anyone else feeling that way?
sweater: F21
skirt: old – similar
jacket: Vintage
hat: Vintage
shoes: F21
---