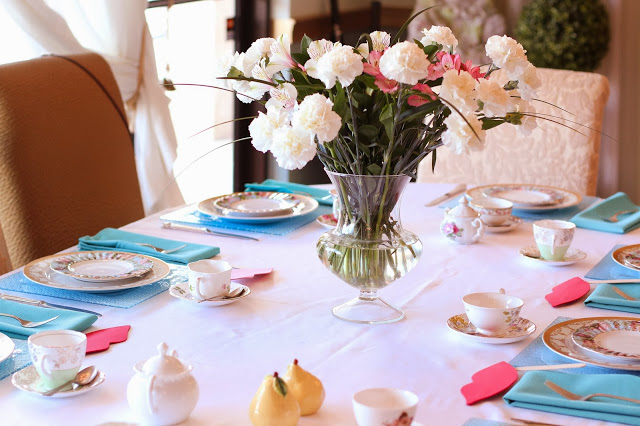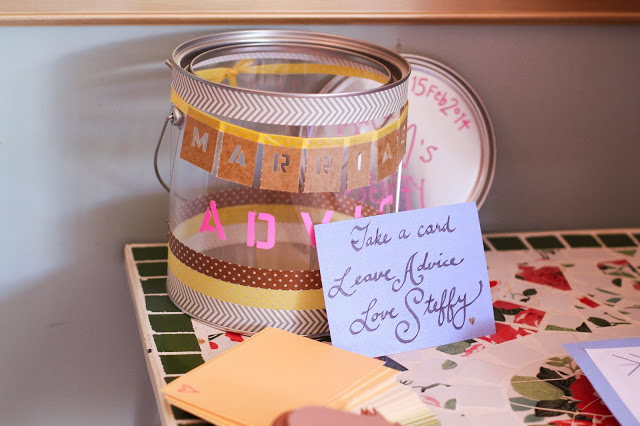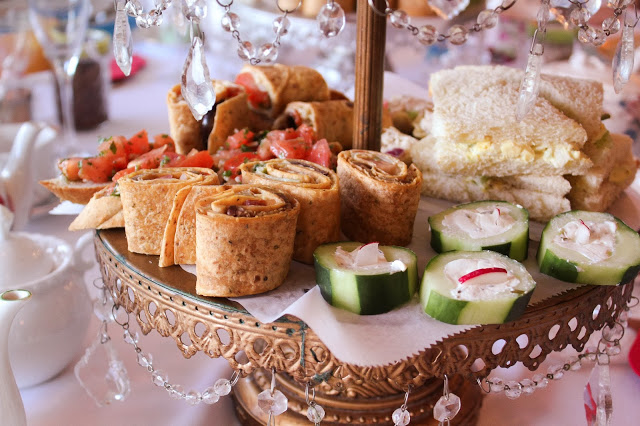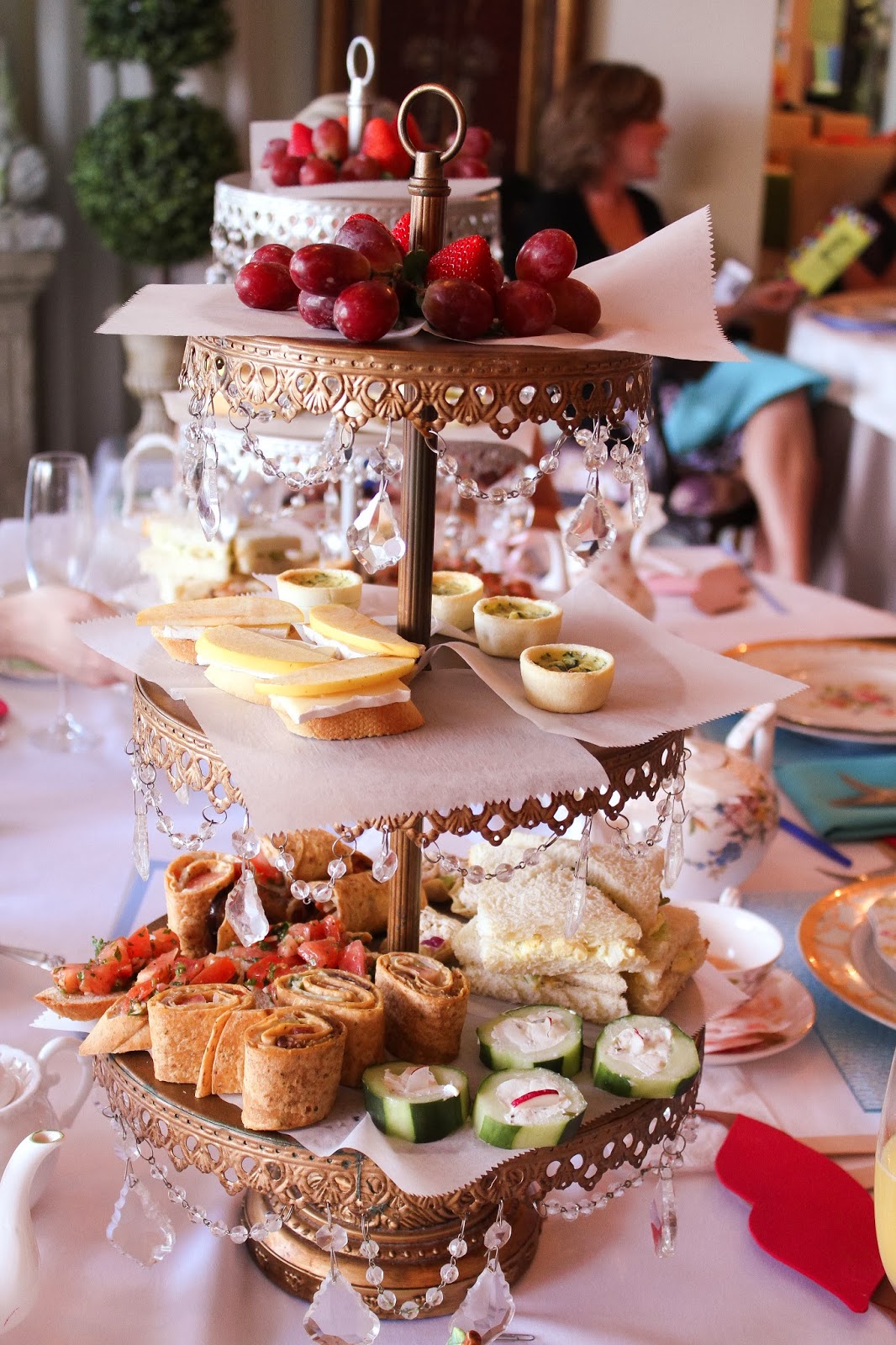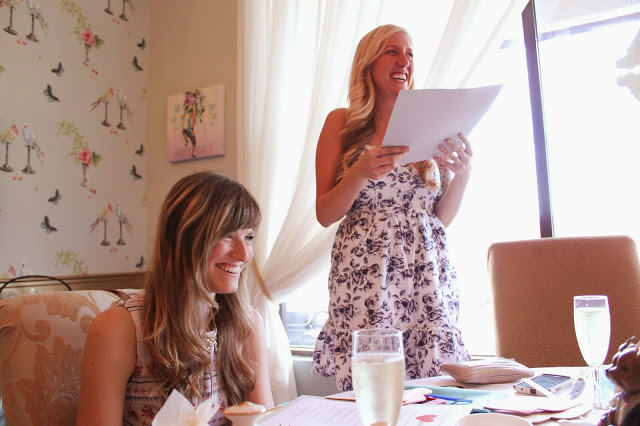 my mom and my two maids of honor, lacey and alex, planned my bridal shower. i knew it was going to be a tea party, but i didn't know too many other details, so it was really fun seeing all of their cute projects and games that they made! the place was absolutely adorable, and i could tell how hard they all worked to make it perfect for me! i had been looking forward to it for a few months, and the day went by in the blink of an eye. i actually remember checking the time and being a little sad that only 30 minutes were left!
lacey had everyone play a game of "he said/she said" where they lifted a moustache for quotes from matt and lips for quotes from me. then alex had everyone play an add libs game from a vintage magazine. we ate some yummy salads and sandwiches, and then my mom had everyone play "pin the ring on the groom" and "guess steffy's age." at the end we opened gifts and matt and my dad/brothers/ future father-in-law came! i will always cherish these photos, and remember how beautiful it felt to be surrounded by my closest friends in celebration of matt and i. it's a day i imagined in my head since i was a little girl. the light was perfectly shining into the room we were in, and the little tea pots had the most delicious tea. ♥ i honestly couldn't ask for better friends or family.
my dress was from modcloth, and shoes from anthro.
---