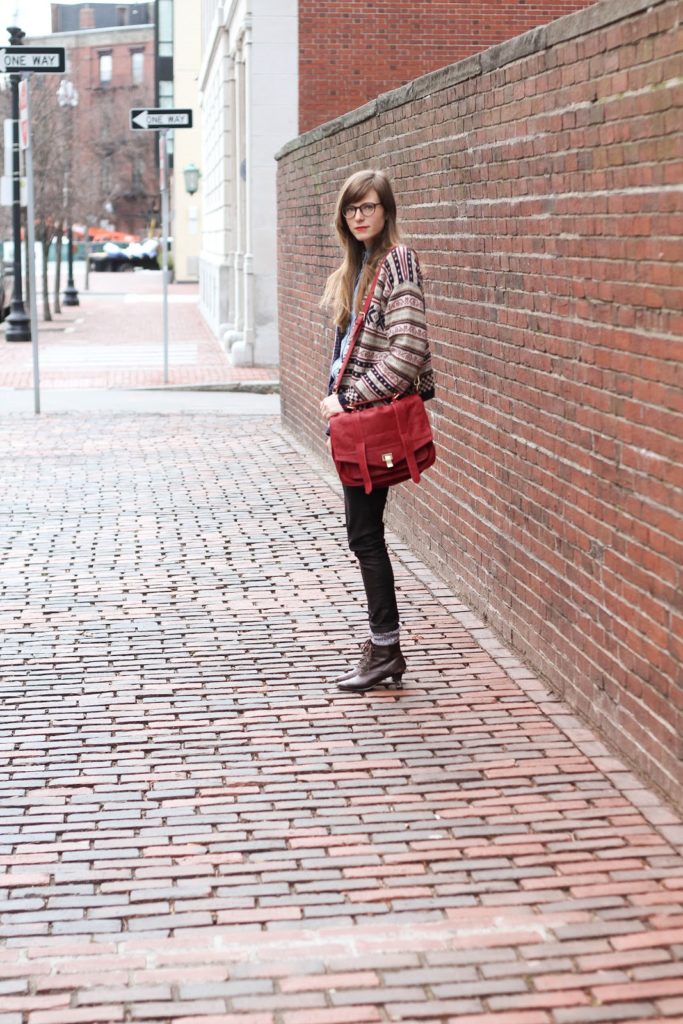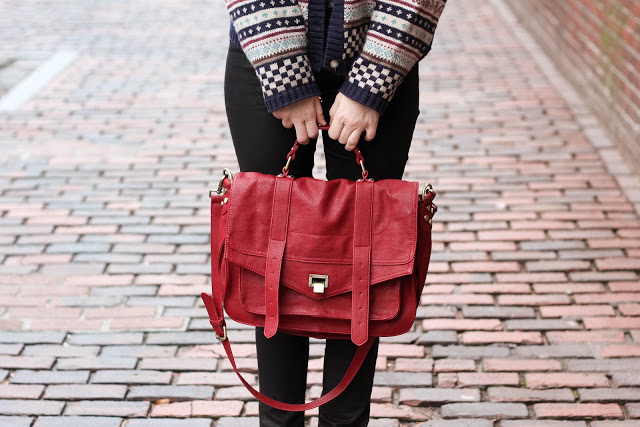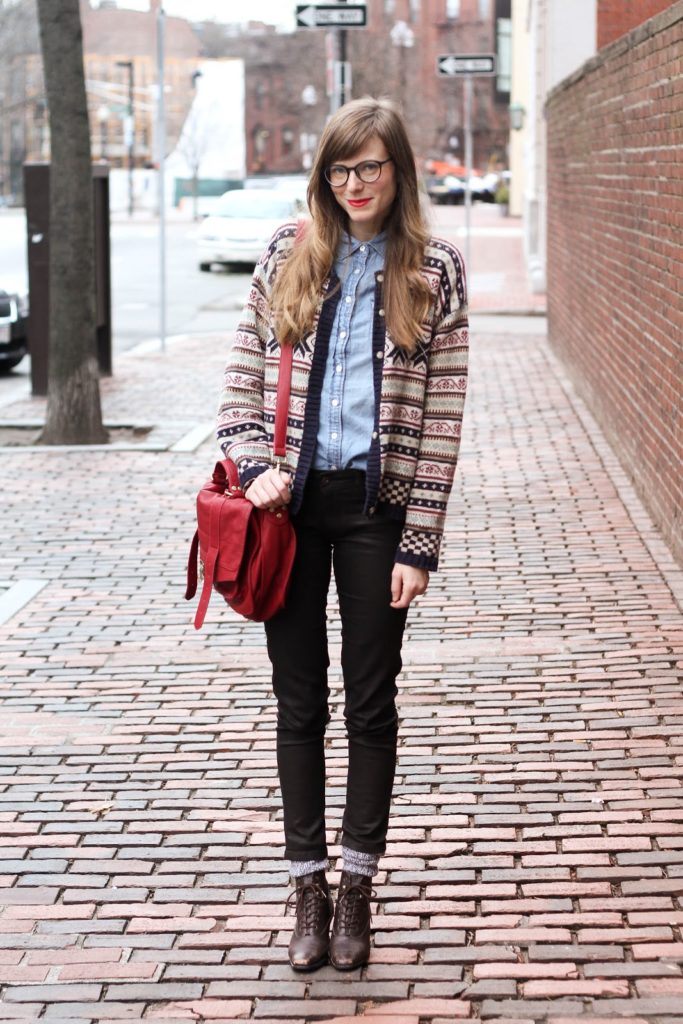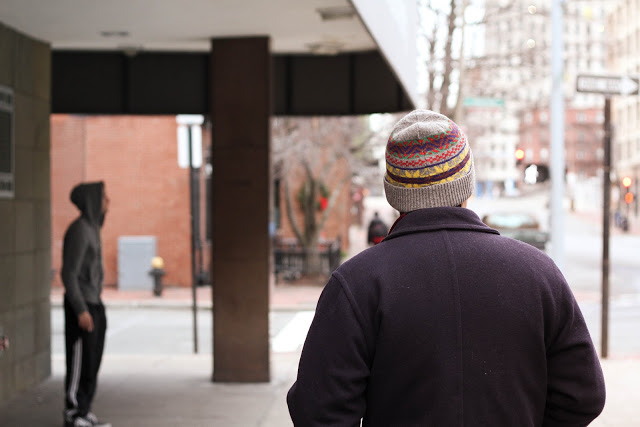 a seven layer cake of warm and cozy sweaters, that is! i quickly learned a few things in boston while dressing for the cold:
1. knee highs over tights are not really warm enough.
2. bloggers who live in cold places either own tons of coats to create different looks, or they freeze to take outfit photos (like i am sort of doing here!)
3. your outfit rarely even sees the light of day, because your coat is usually on.
4. most of your clothes are too tight with the seven layers you have on underneath.
i give many people a lot of credit for staying cute and warm! it was NOT easy! luckily this cozy snowflake fair isle cardigan was thick and warm! we took these on Berkeley street. i don't think i can ever get sick of all of the lovely brick all over the city. ❤
p.s. make sure to snag something from the $7 sale in my store! yup, only $7 for cute vintage 🙂
cardigan: for sale in my store
blouse: j.crew
jeans: c/o DL1961
shoes: vintage
glasses: bonlook
bag: c/o VJ Style
---