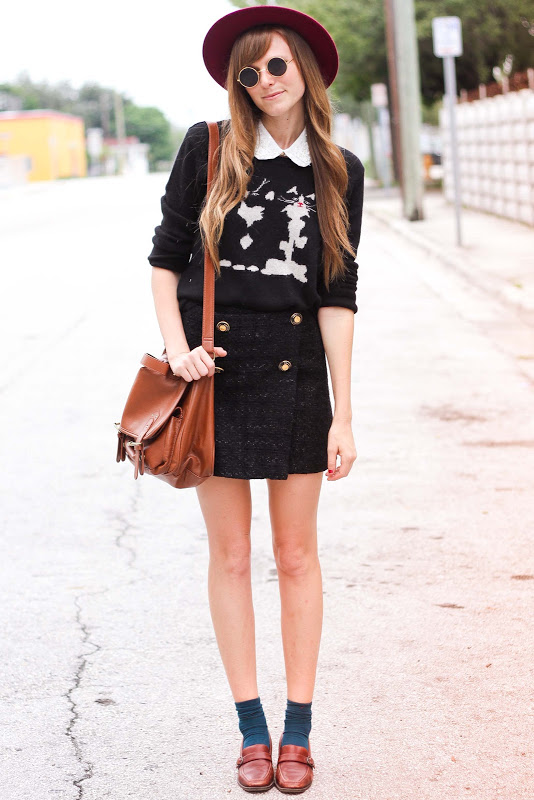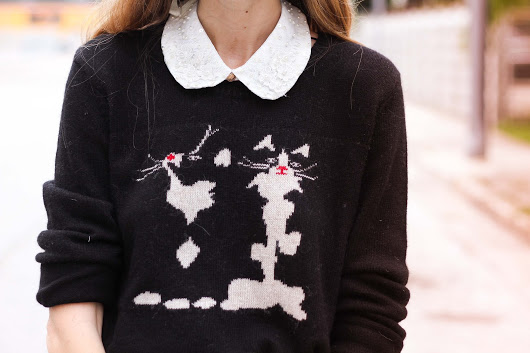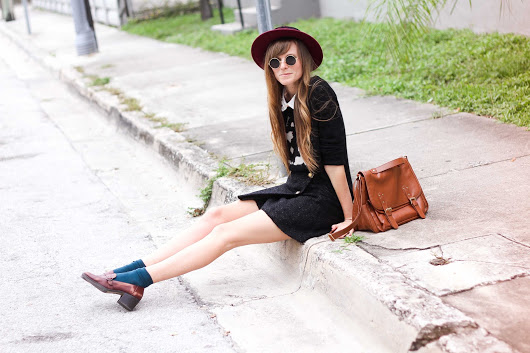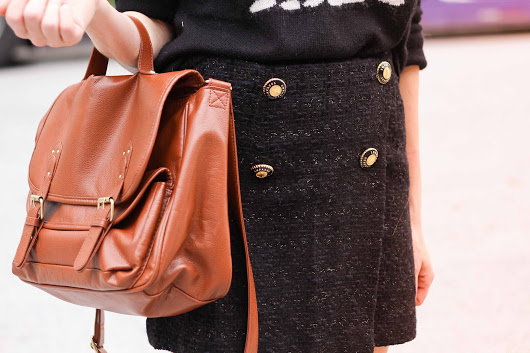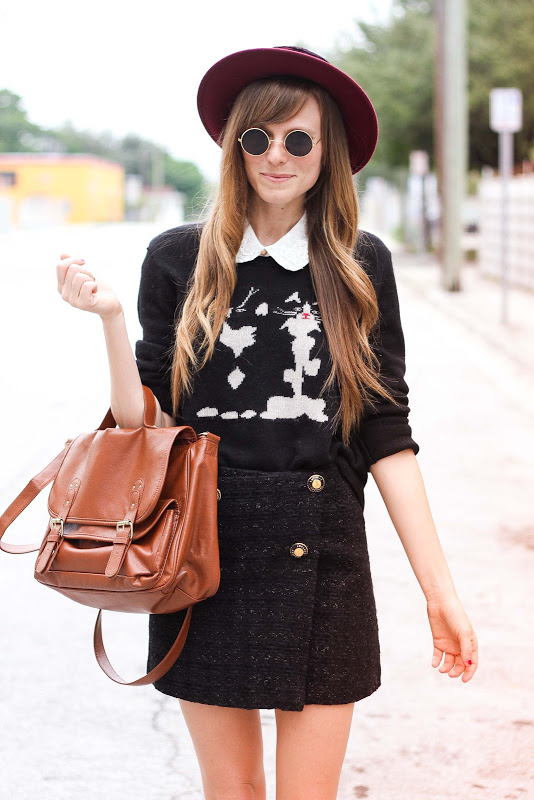 for most of my existence i swore off the color black in my wardrobe, but lately i have been craving it. i found the skirt last week and wore this around all day and then simply changed my top to something more formal to go into work. it is such a versatile piece. as far as the sweater… i just can't hide it. i'm the craziest cat lady who doesn't own a single cat (only building cat, my honorary pet).
you know what my go-to quirky statement piece has been lately? it works for all of you who still have warm weather… fall colored socks! since it isn't hot enough for tights or layering, i simply throw on a fun sock and it adds a pop of color!
i'm extra tired today because i left orlando at 7a.m. sunday morning, worked sunday when i got back to miami, and am working rollout this morning from 5am and on. not complaining though, because NOTHING beats rollout!!!! =D have a good day!
skirt: for sale in my store
sweater: c/o romwe
collar: c/o lalamagic
bag: forever 21
shoes/hat: vintage
---