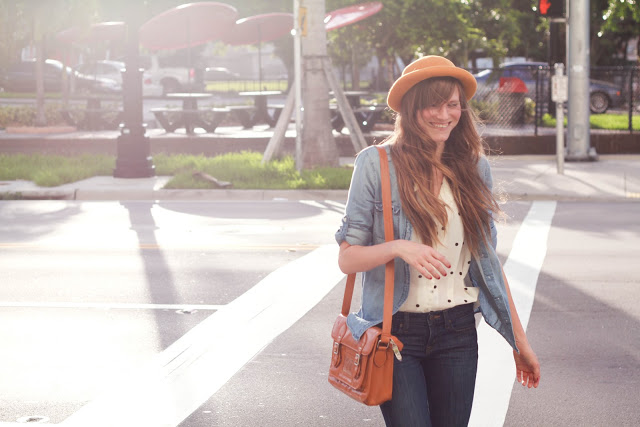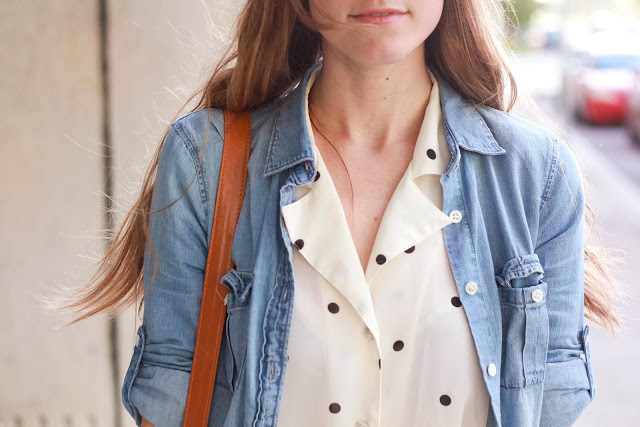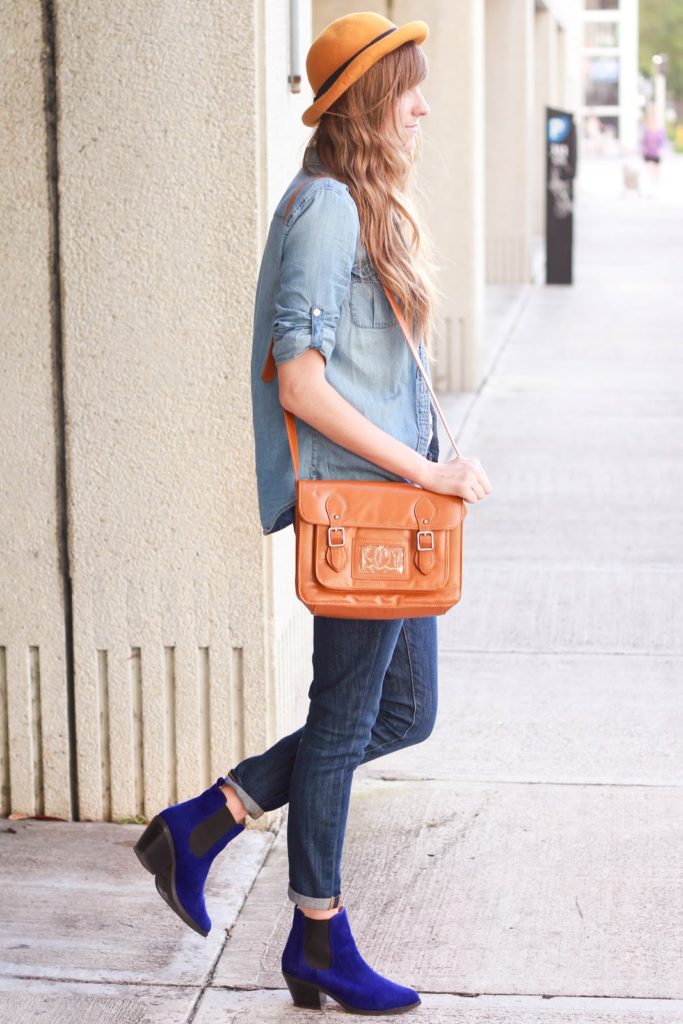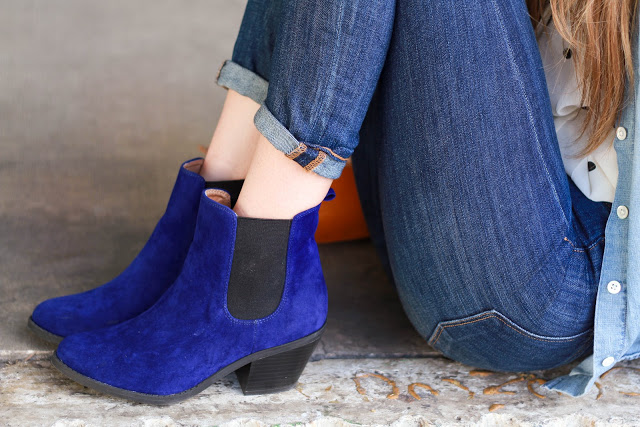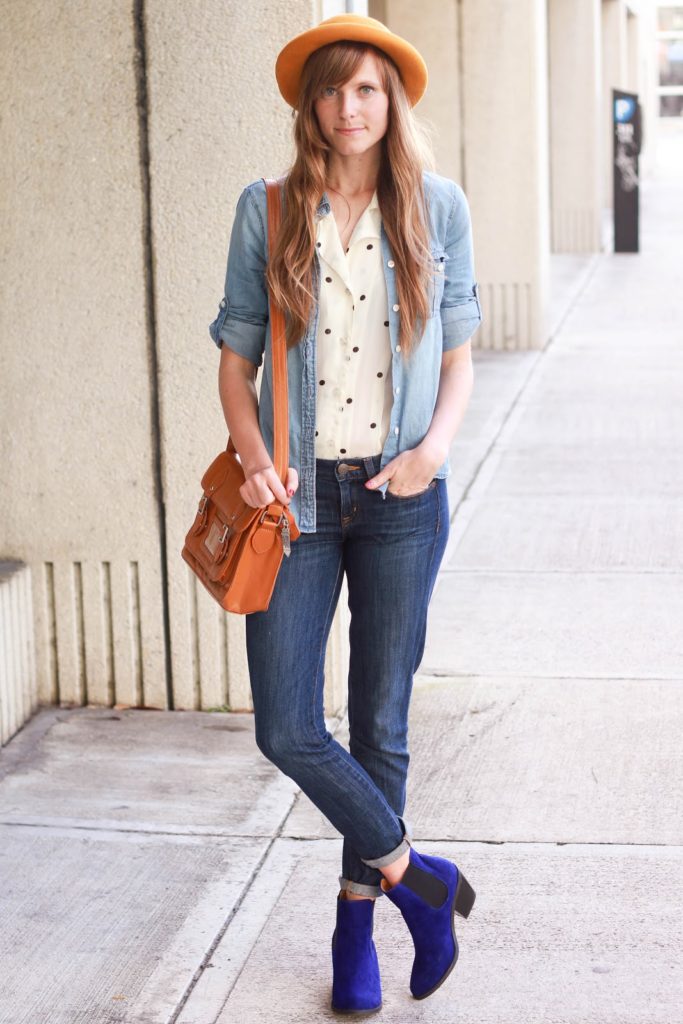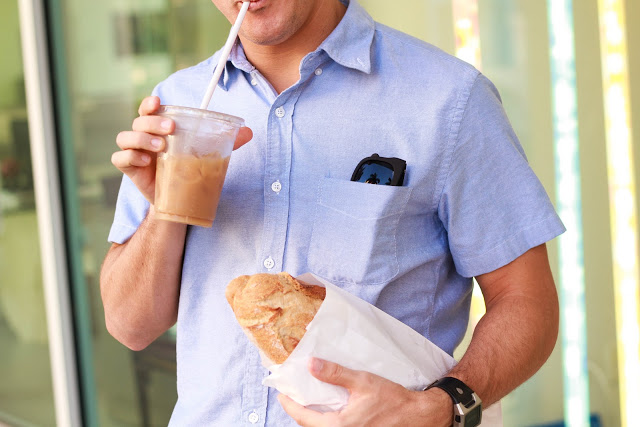 if j.crew has taught me anything, it's that you can never own or wear too much denim/ chambray. i honestly didn't own any chambray tops until this year, but i love how versatile this one is. i wore this outfit to work. i feel sort of silly sharing work outfits because they are not 100 % my style, more like a mixture of me + j.crew, but i loved how casual and easy this one felt.
florida is in full "fall swing", meaning it just became windier and less humid. i don't mind though. it makes me want to walk everywhere and spend every day outside. we've been in the midst of maybe moving to south beach after dealing with a lot at our current home, so i will keep you posted. we found a place we just love, and are waiting to hear back. i honestly just dream about walking and biking everywhere, spending LIFE on lincoln rd, sunday antique fairs, beach days and of course FINALLY getting our puppy! our location now is very isolated from outdoorsy activities because it isn't the best neighborhood, but we love the apartment itself. i guess if i learned anything it's that the neighborhood matters just as much (if not more) than the actual inside of the apartment. oh well! have a happy wednesday!
p.s. added lots of vintage to my store!
blouse: for sale in my store
hat: for sale in my store
chambray top: j.crew
jeans: j.crew
booties: c/o zooshoo
bag: c/o romwe
---