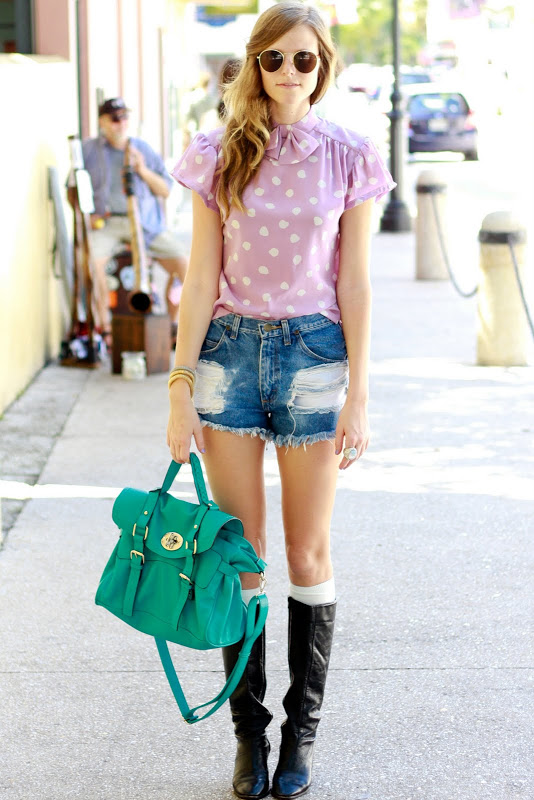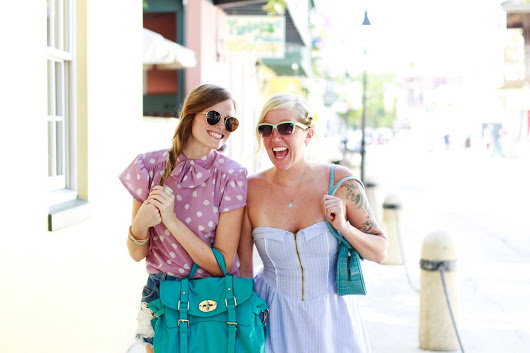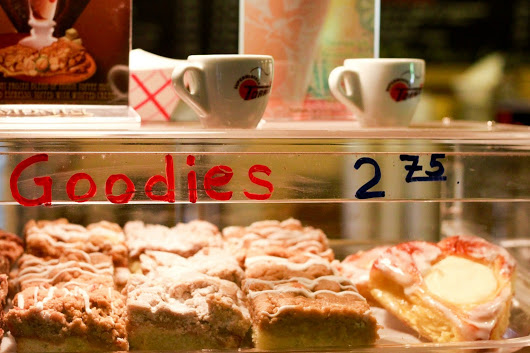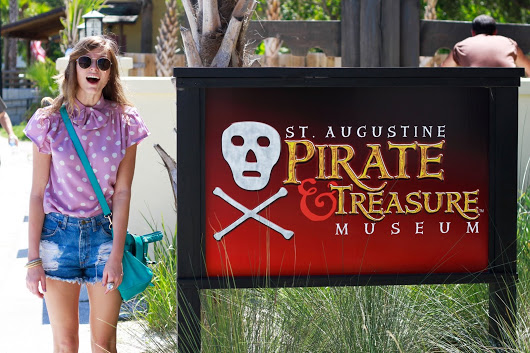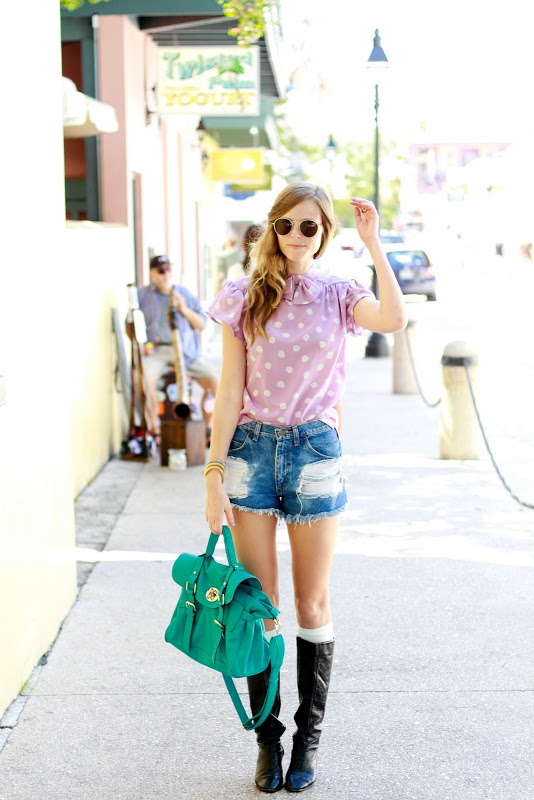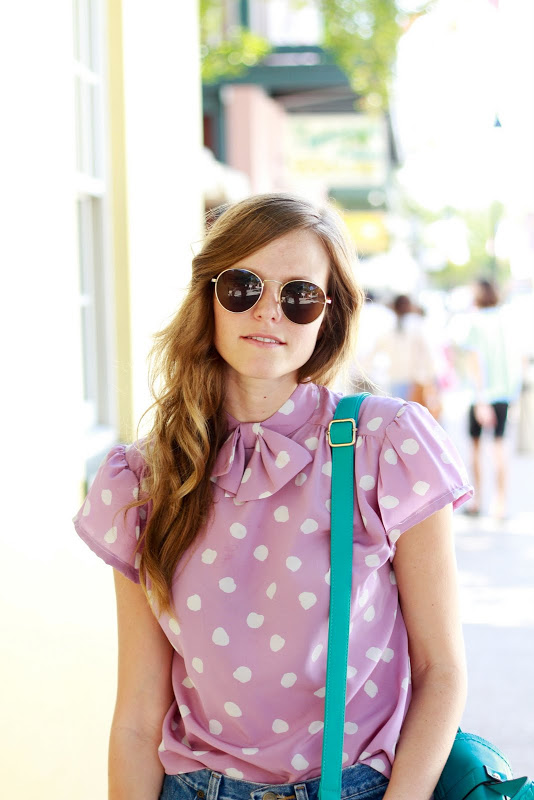 a day spent in st. augustine, florida with my best friend lacey. it is the oldest city in the united states filled with small cobblestone roads, lots of coffee shops and "goodies" & filled with interesting looking people– tourists and residents both!
i chose to wear this AMAZING lavender polka dotted top with a bow around the neck. i was a bit disappointed that north florida is just as sweltering as the south, but i should be bundled up in the next post 😉
hope your week has been lovely! we're on to the camping part of our trip.. more pictures soon!
shorts: hand destroyed by my friend sara
boots: vintage
bag: emporium [melie bianco]
---